Chocolate Coconut Mug Cake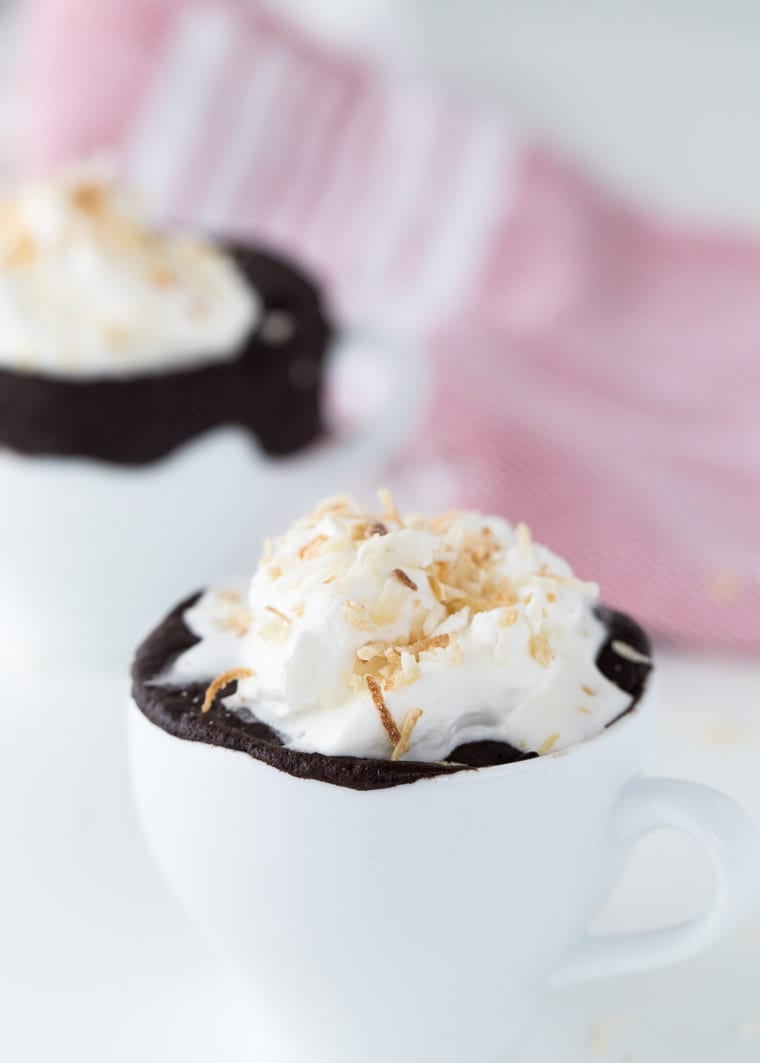 What are some things you are looking forward to try this year? I am excited to try a few foodie and fashion trends/hacks I've seen buzzing around and never got around to. Mug cakes were one of those and this past week I experimented with this chocolate coconut mug cake.
Last year, mug cakes were all the rage, but I never tried one myself. Mug cakes are made by microwaving a single serving of cake in a mug. They are intended to put those cake cravings to bed in an instant without the hassle of baking and decorating an entire cake. It's also a great single serving that will not have you going for a second slice which is perfect this time of the year when we are all cutting back.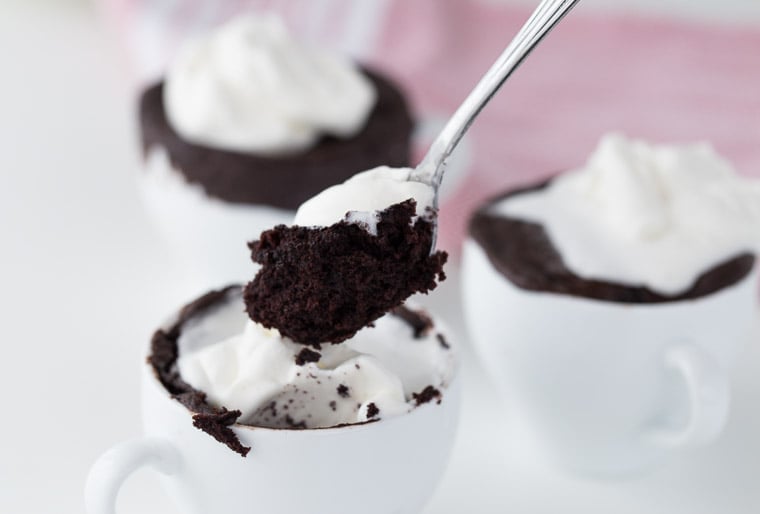 This chocolate coconut mug cake is as easy as whisking together flour, sugar, coconut milk and cocoa. The recipe uses coconut oil and coconut milk instead of eggs to keep the decadent chocolate cake moist and soft and also makes this guy dairy-free. Have I mentioned to you recently that I think my newborn is lactose-intolerant? I am 97.8% sure he is and I have been on a dairy-free diet for a few months now. I cheat here and there but mainly stay away from dairy to make it easy on his sensitive tummy.
Back to the cake. I love how the cake turned out – very soft and fluffy! For just 60-70 seconds in the microwave, you can have a lovely cake to curl up with at the end of a long day. I topped mine with whipped coconut cream and toasted coconut flakes (duh!!).
I hope you can give mug cakes a try if you haven't. They are easy to make, delicious and I am sure the flavor combinations are endless.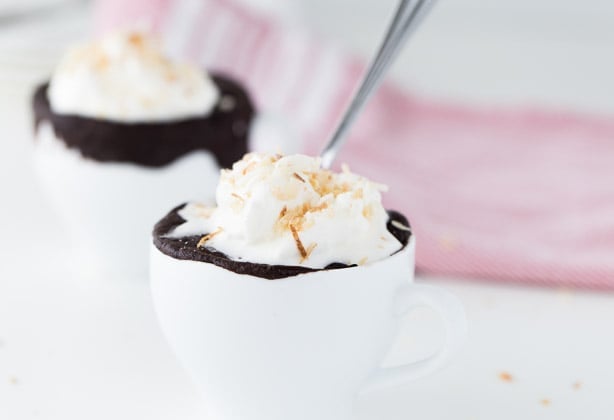 I used my new KitchenAid® Convection Microwave with High-Speed Cooking that I am crushing over to make these.
So tell me below in the comments: What food trends are you looking forward to try this year?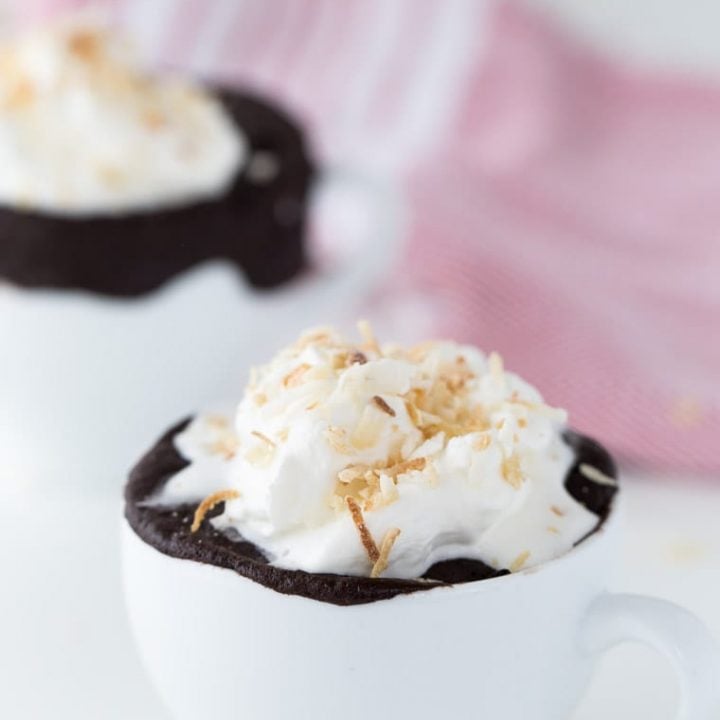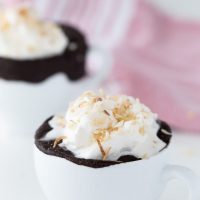 Chocolate Coconut Mug Cake
Ingredients
2 tablespoons granulated sugar
1/4 cup coconut milk
2 tablespoons coconut oil, melted
1/4 teaspoon vanilla extract
1/4 cup all-purpose flour (or 1-to-1 gluten free all-purpose flour)
3 tablespoons cocoa powder (I used Dutch unprocessed)
1/4 teaspoon baking powder
Pinch of salt
Toppings:
Coconut whipped cream (recipe below)
Toasted coconut flakes
Instructions
In a small bowl, whisk together the sugar, coconut milk, coconut oil and vanilla extract. Add in the flour, cocoa powder, baking powder and salt. Mix until combined and batter is thick.

Transfer cake batter to a microwavable mug. Fill 3/4 or less to make room for the cake rising. Using your KitchenAid® Convection Microwave with High-Speed Cooking, microwave the mug for 60-70 seconds. A toothpick inserted into the center should come out almost clean.

Top cake with coconut whipped cream and coconut flakes.
Disclosure: I received the microwave from KitchenAid for recipe development purposes.