Brown Butter Blueberry Muffins
Hey folks, I hope you had a great weekend! I was able to unplug from the interwebs and enjoyed a relaxing day at the lake with the husband on Saturday. And on Sunday I ventured to the Great NY State Fair with my sister-in-law, her 12-year old daughter and a friend. We had a great time and may have spent way too many hours there that my feet still hurt.
On the blog front, things have been clearly slow. I have not moved yet thanks to one big unforeseen complication that has delayed the process and we are playing the waiting game. Let me explain. When I bought my domain name (blahnikbaker.com) I did it through Google who registered it with GoDaddy.com. This was eight months ago. So when the move was being talked about a few weeks ago, I told Jessica (the website designer) that I have a registered domain already and it is through Godaddy. Based on that, she scheduled the move to happen over the weekend, needing only two days to have everything taken care of and I would be up and running by Monday with a new design.
But of course that didn't happen, we didn't even get to start the move. Apparently the first step of these things is to transfer your domain name to your new host. Well turns out Google had switched my registration from Godaddy to some other company that is the slowest in the world in giving you the information you need to move your domain name. It's not available on their website and you have to contact their mighty slow customer service and wait for an approval to transfer your domain registration which will take up to 5-7 business days. So here we are still waiting on them.  
Lesson learned: Research domain registrations before taking the plunge. If you have already taken the plunge, reassess the next time you are up for renewal. People seem to love Godaddy, and I would suggest you register your domain yourself with them and not go through Google or anyone else that might complicate your life in the future. If you would like to know where not to register your domain, email me.
End of rant!
With that, there are these brown butter blueberry muffins we must attend to! By now you should know my love for brown butter (you don't?? I thought we were friends. See here and here). As we are saying goodbye to August and the last week of summer, fresh berries at the farmers market will be a thing of the past soon. So here is to enjoying blueberries before they are out of season! These brown butter muffins are a great morning pick-me-upper and an easy to-go breakfast. They are moist and as always the brown butter provides a deep flavor and aroma that only enhances the taste buds. If you are one of those that dislike blueberries, then make these muffins with your favorite berry. Just hurry before the berries go!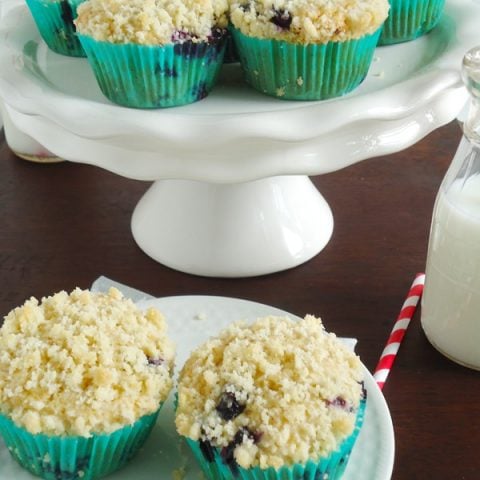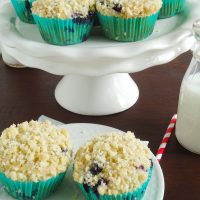 Yield: 12 muffins
Brown Butter Blueberry Muffins
These brown butter muffins are a great morning pick-me-upper and an easy to-go breakfast!
Ingredients
7 tablespoons unsalted butter
⅓ cup milk
1 large egg
1 large egg yolk
1 teaspoon vanilla extract
1½ cups all-purpose flour
¾ cup sugar
1½ teaspoons baking powder
¾ teaspoon salt
2 cups fresh blueberries
For topping:
3 tablespoons unsalted butter, cold and cut into cubes
½ cup all-purpose flour
3½ tablespoons sugar
Instructions
Preheat oven to 350 degrees F. Line muffin tin with liners.
To brown butter: In a small saucepan set over medium heat, melt butter. Whisk butter constantly and cook down until brown bits appear in the pan. Remove from heat.
In a small bowl, combine milk, egg, yolk and vanilla extract. Add the brown butter and whisk to combine.
In a medium bowl, whisk together flour, sugar, baking powder and salt. Add wet ingredients all at once and stir gently to combine. Fold in the blueberries. Be careful not to over-mix.
Divide the batter equally among the prepared muffin cups.
Make topping by combining all the ingredients in a small bowl. Rub together until crumbly. Sprinkle over muffins.
Bake for 18-20 minutes or until golden and a toothpick inserted into the center comes out clean.
Let muffins cool in pan for 15 minutes before removing from pan. Serve warm.