These Hot Cocoa Chocolate Cupcakes are generously frosted with a gooey marshmallow buttercream frosting which is more on the sweeter side but the rich chocolate cupcake balances the sweetness very well. Try to serve them with a cup of actual hot cocoa and you won't regret it!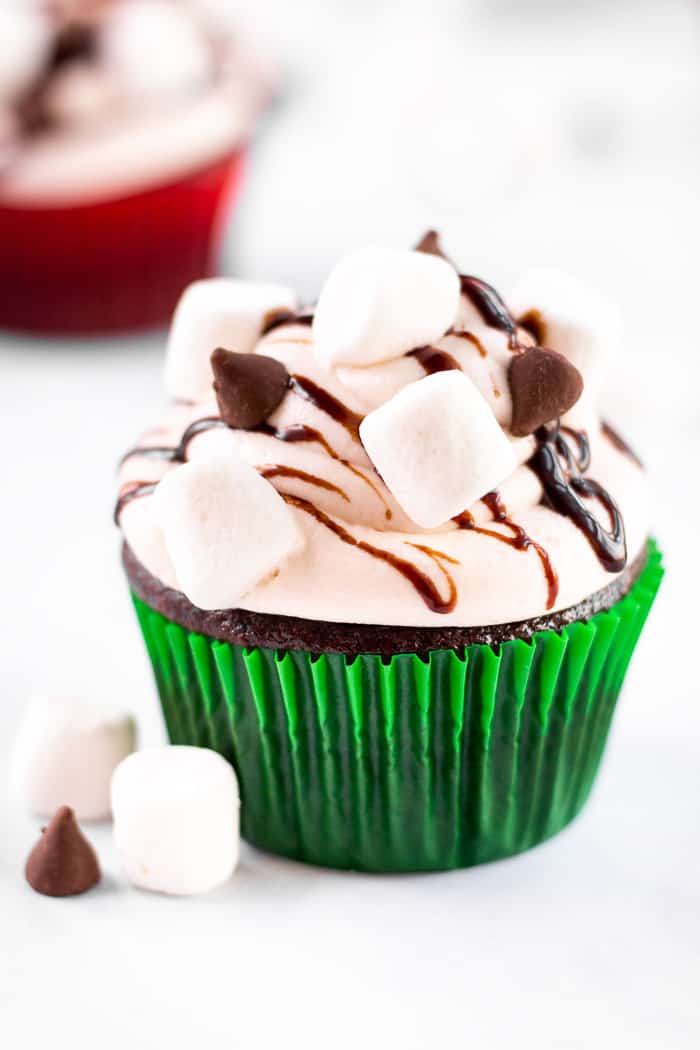 T'is the season for a steaming cup of Hot Chocolate, curled up with your favorite blanket on the couch while you watch the twinkle of your holiday lights or your favorite holiday movie.
As beautiful as all the decorations and nature are during Winter, depending on where you are; it is freaking cold! We layer up our clothes to leave the house and not feel the sting of the wind across our cheek, light a fire if we have one, and fill our bellies with all the warm and cozy food we can handle.