Fresh summer berries are tossed with goat cheese and balsamic vinegar in this perfectly balanced sweet and salty mixed berry salad.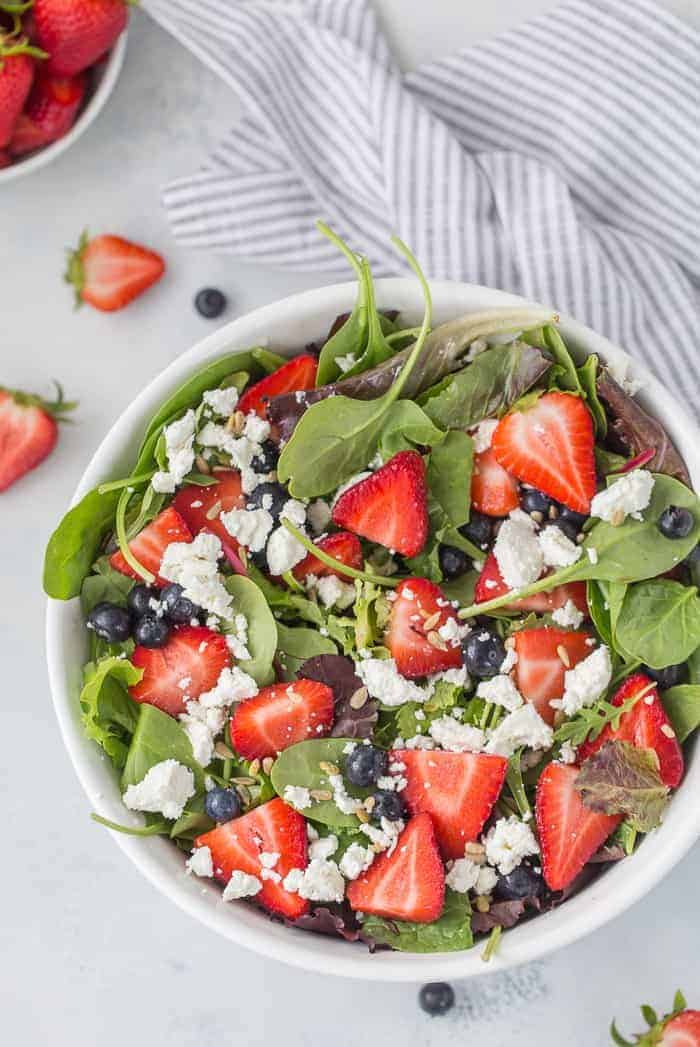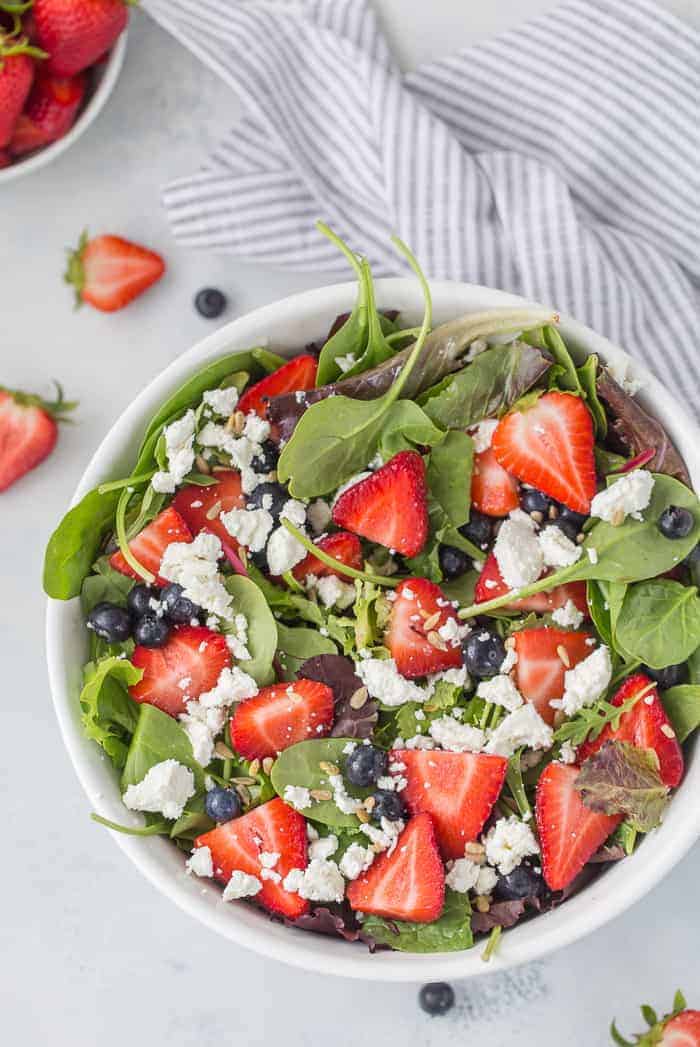 Hi friends! I feel funny sharing this mixed berry salad with you as I am not even sure I can call this a recipe. It's a summer salad that I've made for years combining some of my favorite flavors. Sweet juicy berries with creamy goat cheese and balsamic vinegar. That's it! Simple and yet incredible. The perfect balance of sweet and salty.
So if you are looking for new ways to eat your summer berries other than dessert or in smoothies, toss them in a salad and add your favorite toppings to it. Easy peasy!