An easy apple caramel dutch baby pancake that is perfect for all your fall brunch and breakfasts.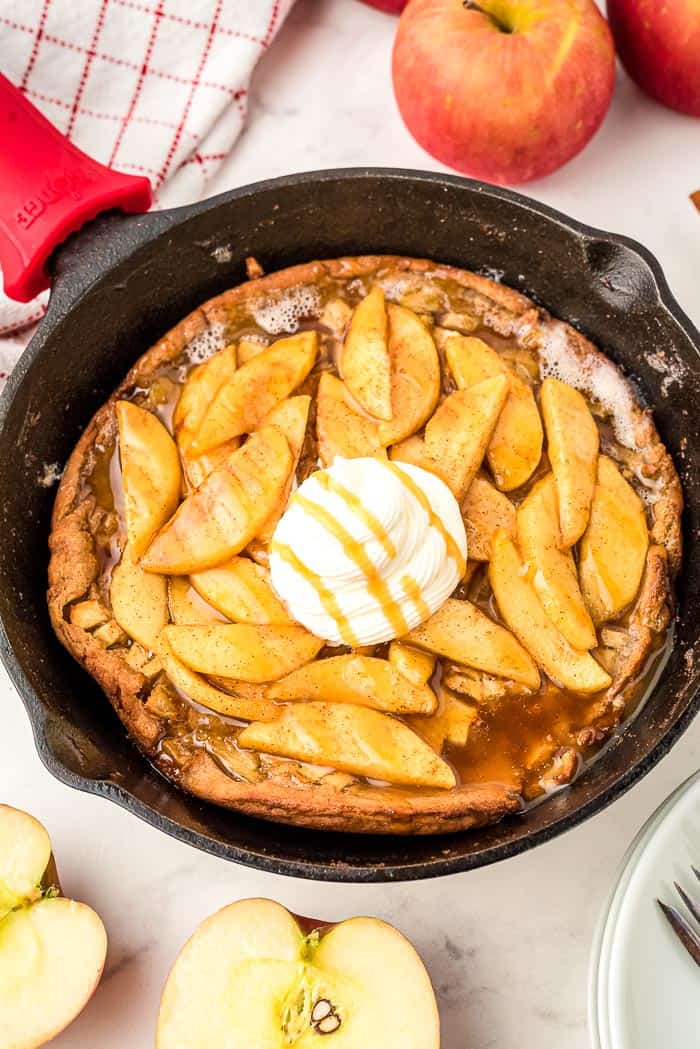 I can honestly say that we had a memorable Summer. After the chaos of moving into a new home, we enjoyed numerous days splashing through sprinklers, family outings to strawberry patches, and all the delightful foods that make the heat more bearable. But, with all that being said, this mama is ready for fall!
Crisp weather, layered looks, fall decorations in a new home, and all the signature fall favorites we have grown to love. Fall starts comfort food season, and nothing is more comforting than a delicious and filling breakfast to fuel your day. If you have never tried a dutch baby pancake, this is your sign to start with my Apple Caramel Dutch Baby Pancake.