This passion fruit bundt cake is the pure magic of sweet, tropical passion fruit flavor soaked into a moist pound cake. The cake itself is just incredible!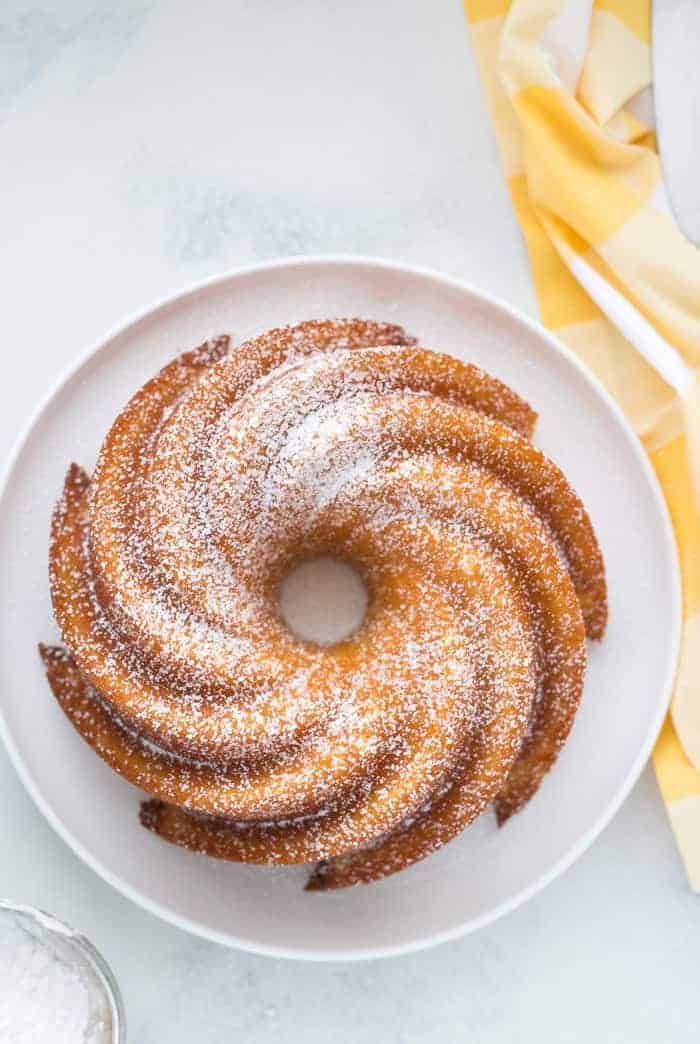 I have a complicated relationship with passion fruit and this passion fruit bundt cake is the first passion fruit recipe on the blog. It is one of my favorite tropical fruits, even more so than coconut and if you know me and my coco-loco self, you know it's a LOT of love. However, despite my love for passionfruit, I've been staying away from it like the plague.
I was first introduced to passion fruit as an 8-year old (+/- 1 year or so) when my father brought the seeds home. My father was a plant biologist and loved experimenting with local and foreign plants. On a trip to Indonesia, he was introduced to passion fruit. He brought home to Sierra Leone the seeds with the hopes to propagate it there. Of course, passionfruit was not native to Sierra Leone but with similar climate and conditions, my dad was determined to have us try this gem. It was a fun experiment that I vividly remember helping with. From sowing the seeds to nurturing them to finally see the fruits, it was an exciting experience.