This recipe for Coconut Vanilla Bean Panna Cotta is sponsored by Sioux Honey Association Co-Op. All opinions are my own.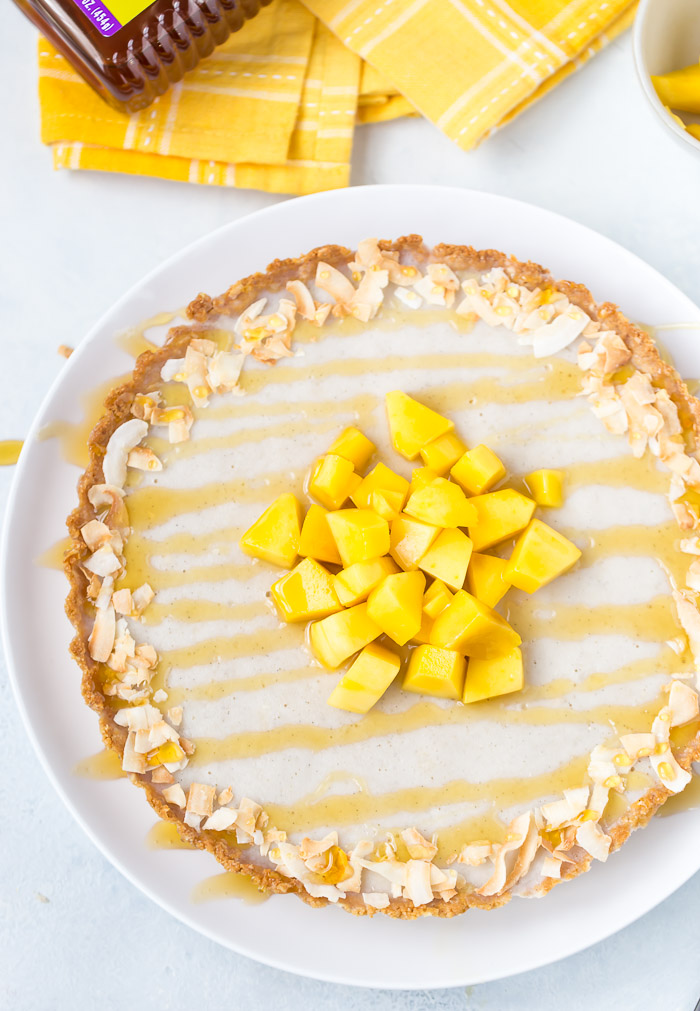 Hello friends! It's been a while since we enjoyed a new recipe for panna cotta. This coconut vanilla bean panna cotta sweetened with Aunt Sue's unfiltered raw honey is my new favorite way to indulge in the creamy custard dessert that is panna cotta.
If you are not familiar with it, panna cotta is a traditional Italian creamy custard dessert that is made with cream, sugar, and milk. It's incredibly simple to make (whisking cream, milk, and sugar together) and just an elegant dessert for entertaining. I've experimented with a lighter version in this buttermilk panna cotta as well as adding some wine to these Pink Moscato panna cotta.