A classic spinach quiche recipe that starts with a flaky pie crust and is filled with spinach, bacon and goat cheese. Perfect for any weekend brunch table!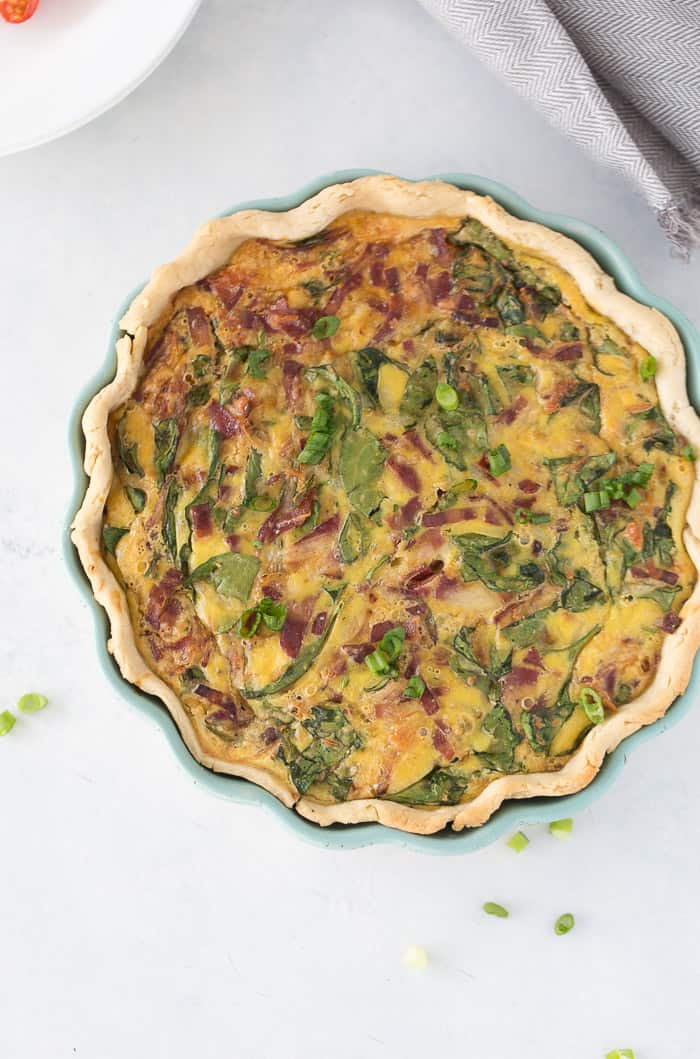 You guys, I am entering into dangerous territory here. Bringing you more savory dishes, as requested and promised but I feel like I am at the bottom of the learning curve on savory food photography. I can't take beautiful pictures of things that don't have sprinkles or fluffy frosting. Take this spinach quiche, for example, it's incredibly filling and delicious but you cannot tell that from the pictures. How do people make yellow/brown food look so good?? Clearly, I need to learn these skills ASAP so I get better at selling these great recipes coming up.
If you can ignore the lack of appeal and creativity in the pictures, then you have to believe me that this is the only quiche recipe you will ever need. It's very easy to make and perfect for your weekend brunches.