Whether you are making this funfetti buttermilk pancakes recipe for yourself, a special someone or just because these pancakes are fluffy and perfect for any morning!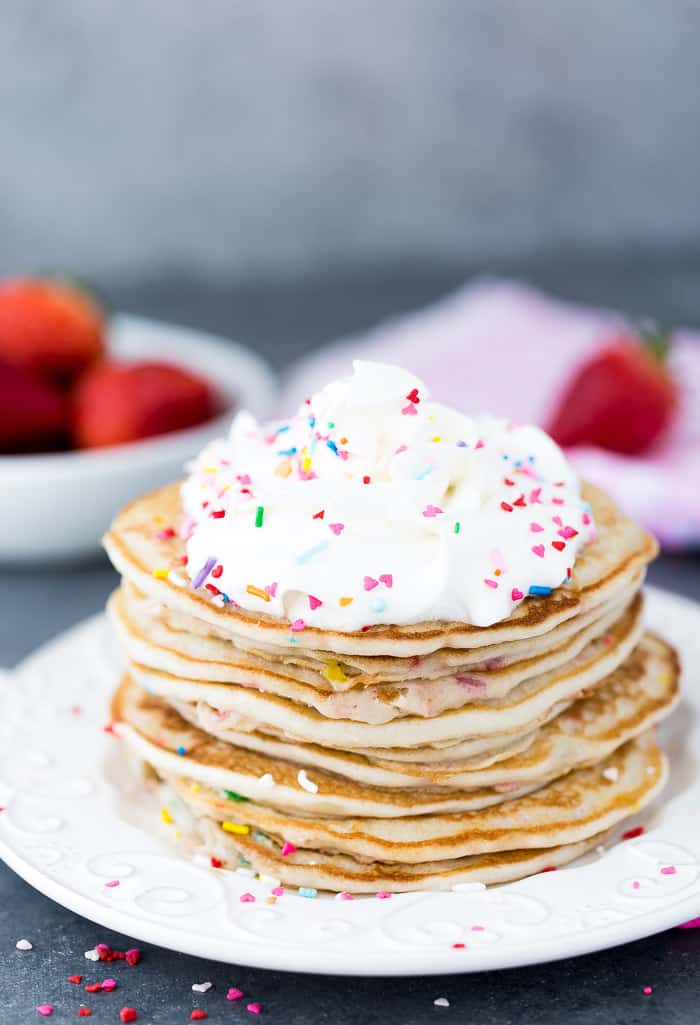 Happy Monday friends! I hope you had a great weekend. Our winter was mild this weekend and we took advantage of it and spent some time outside. All the snow is gone and it was nice enough for a lazy walk and the kids running around. We made this funfetti buttermilk pancakes recipe for brunch on Sunday and they were a delightful treat for a lazy morninf.
To be honest, I first made and took pictures of these pancakes a few weeks ago intending to share them with you before Valentine's Day and National Pancake Day. But with the rebranding of the blog that was completed last week, I lost track of time and didn't get to share them with you. Forgive me. However, nothing says we should only consume sprinkles when love is in the air. It's always appropriate if you ask me.
Valentine's Day may have passed but this is perfect breakfast for you and your special ones. These funfetti buttermilk pancakes are fluffy and perfect with colorful jimmies.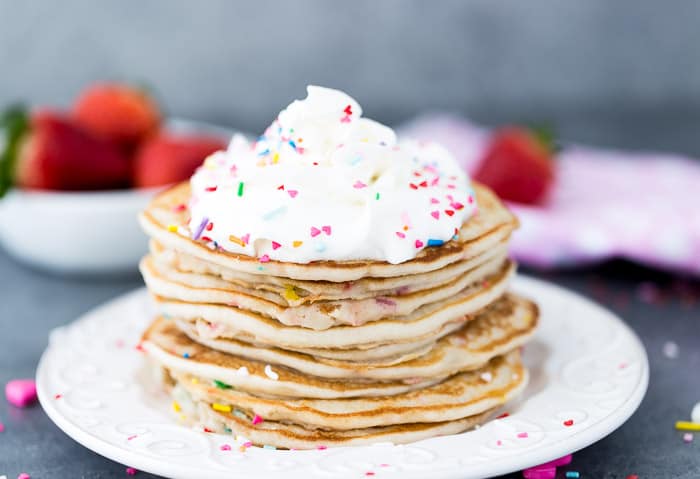 These pancakes start with my favorite Krusteaz buttermilk pancake mix. I actually used their Protein Complete Buttermilk Pancake Mix which has 13g of protein per serving. Adding in coconut milk along with the jimmies, added a fun twist to a family favorite. You can, of course, use regular milk. For the sprinkles, definitely, use jimmies as they will not bleed in your batter.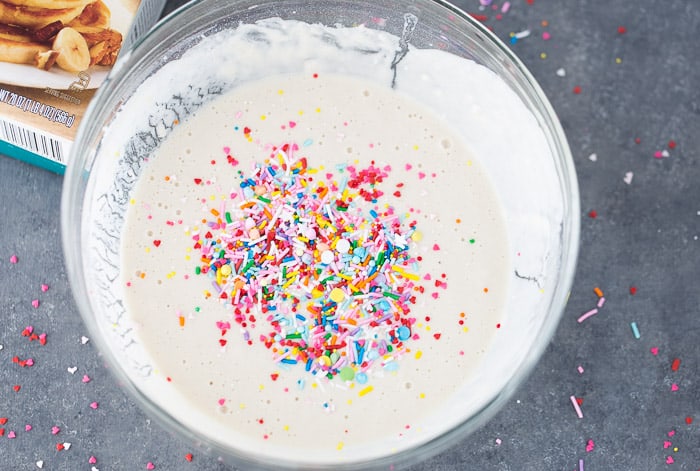 I topped ours with freshly whipped cream and more sprinkles. It was the perfect amount of sweet to finish off these pancakes. You can top yours off with syrup and add fresh fruits. These pancakes are very easy to make and versatile. My toddler loved adding the sprinkles to the batter and his pancakes afterward.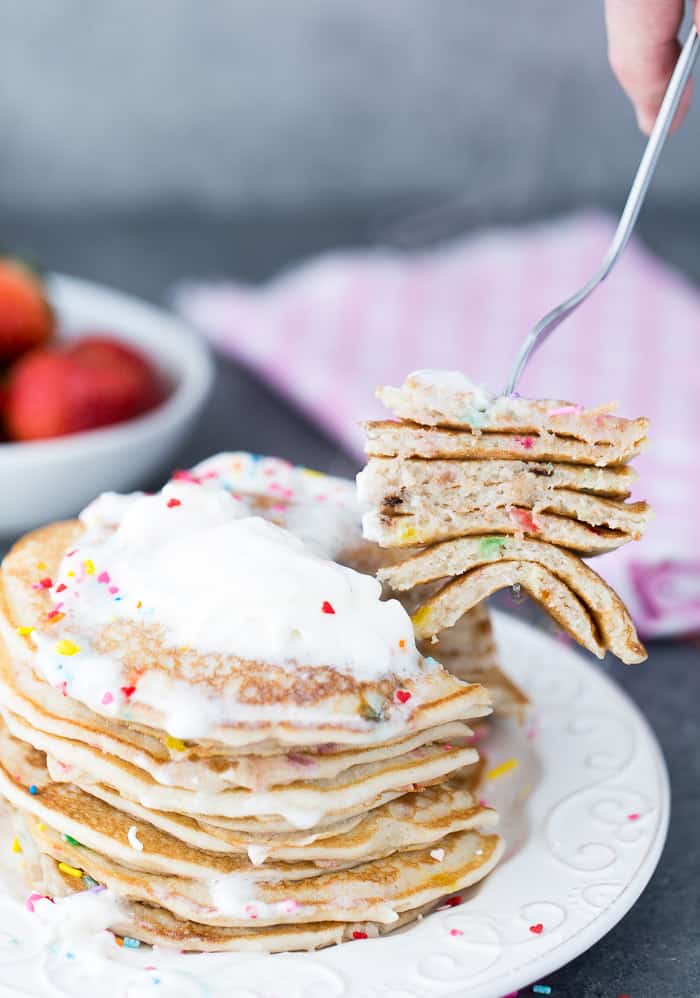 Grab the full recipe for these funfetti buttermilk pancakes over on Krusteaz.com where I am sharing it with their readers.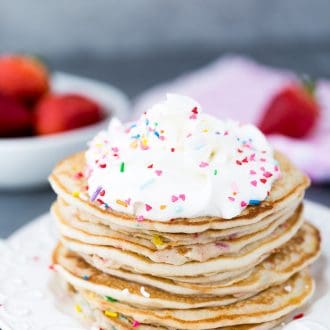 Funfetti Buttermilk Pancakes
Whether you are making these funfetti buttermilk pancakes for yourself, a special someone or just because, these pancakes are perfect for any morning!
Ingredients:
For Pancakes:
1/4 cup rainbow sprinkles
1/3 cup coconut milk
1 cup water
1 teaspoon pure vanilla extract
For topping:
1 cup whipped cream
2 tablespoons rainbow sprinkles
2 tablespoons toasted coconut flakes
Directions:
A Classic Twist Original
//
MAKING THIS RECIPE? Share it with us on Instagram using #aclassictwist so we can see what you are baking up in your kitchen!