Pumpkin Oatmeal Cookies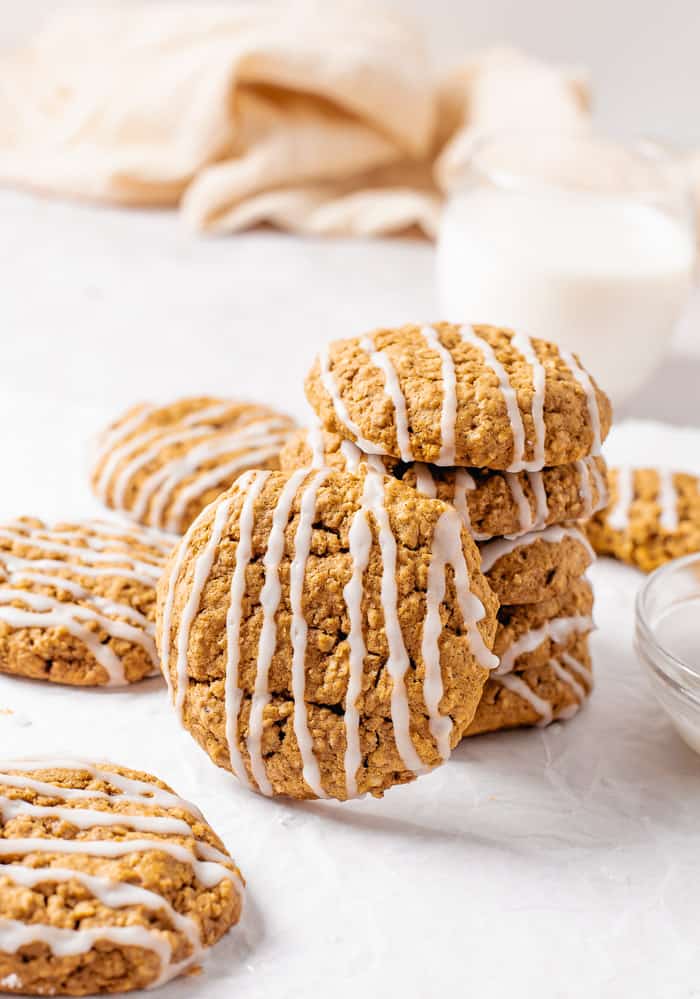 Hey there friends! If you take a minute and close your eyes, what is your favorite childhood cookie? Most people will say Chocolate Chip Cookies or Sugar Cookies, but we can't talk about childhood memories without mentioning one super underrated cookie, the Oatmeal Cookie.
So I added my signature fall twist onto your Grandma's classic recipe and made these Pumpkin Oatmeal Cookies. Baked with old-fashioned rolled oats, pumpkin pie spice, and glazed with a sweet sugary layer that makes these cookies even tastier.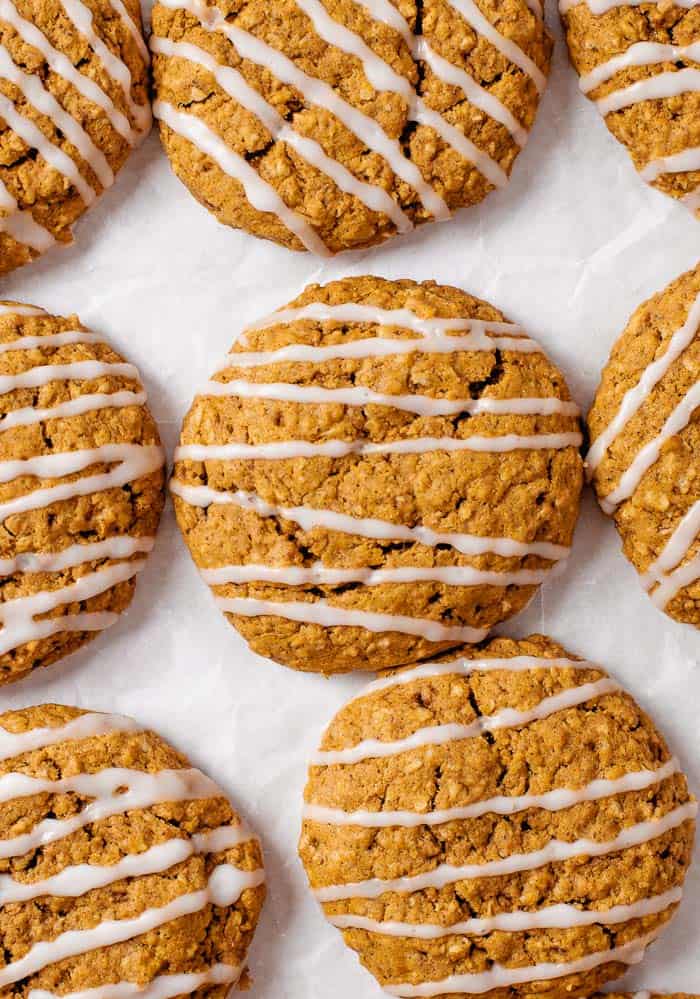 When family comes into town for the holidays, I always try to have an assortment of goodies freshly baked for them to enjoy. Not only to entertain but to use them as guinea pigs to see what combination works best. There is no better honesty than from your kids or family, haha.
Since our celebrations were taken away from us last year, I baked these Pumpkin Oatmeal Cookies to share with local friends and family to get their take on it. Well, to say they were a success would be an understatement. Everyone loved the soft and chewy nature of these cookies that are sweetened just right.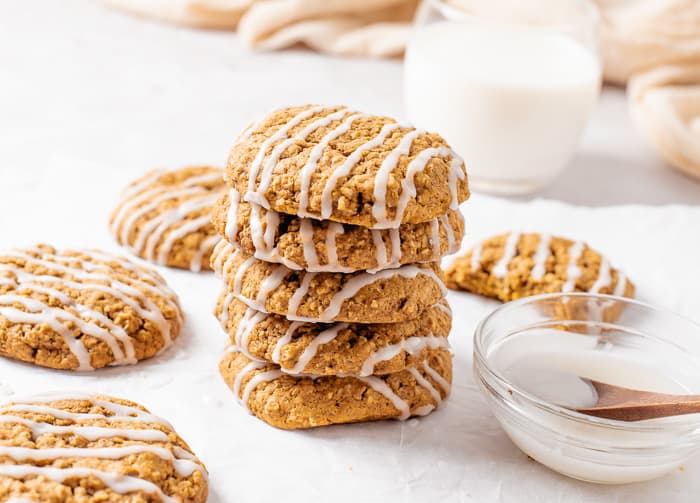 Now, I am sharing them with you all in hopes you will fall in love with them as much as we did.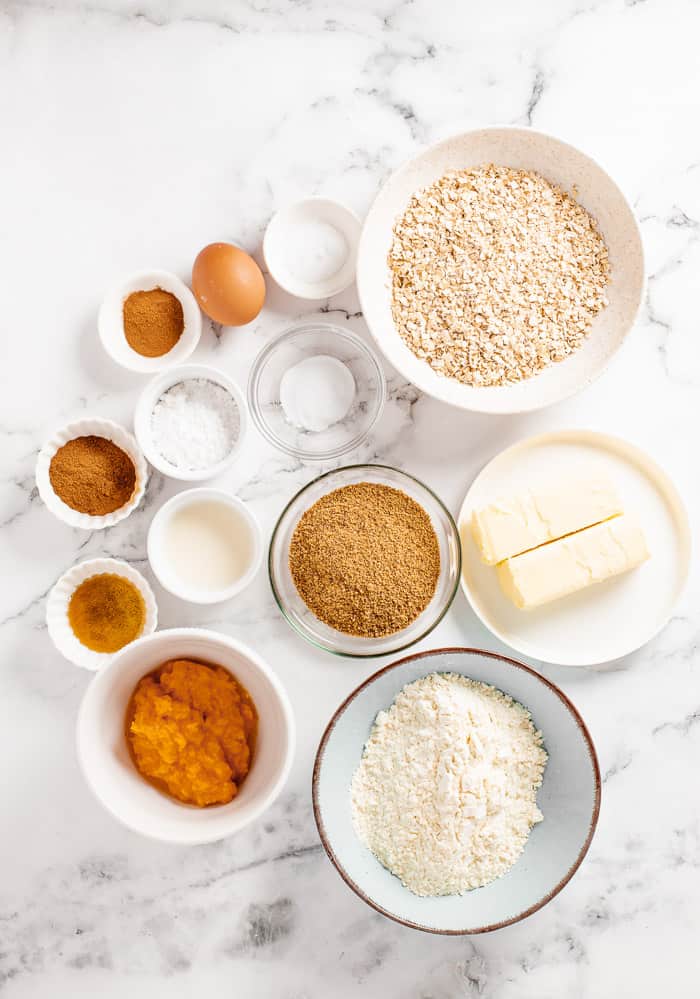 It all comes together in one bowl. Whisk wet ingredients together, then add in the dry ingredients. Mix until combined.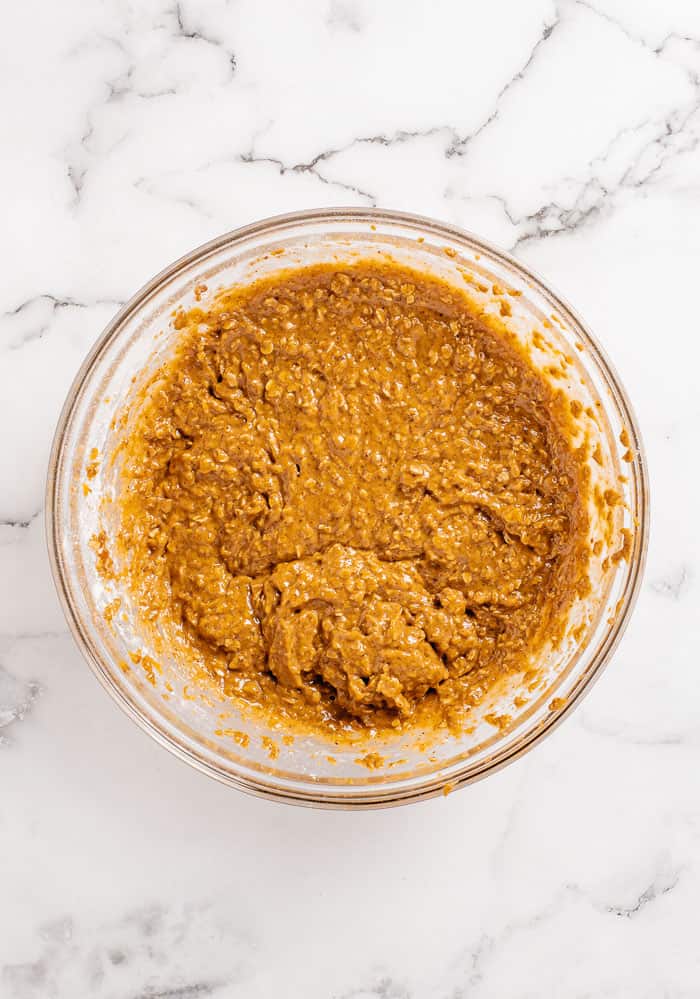 Scoop and bake the cookies.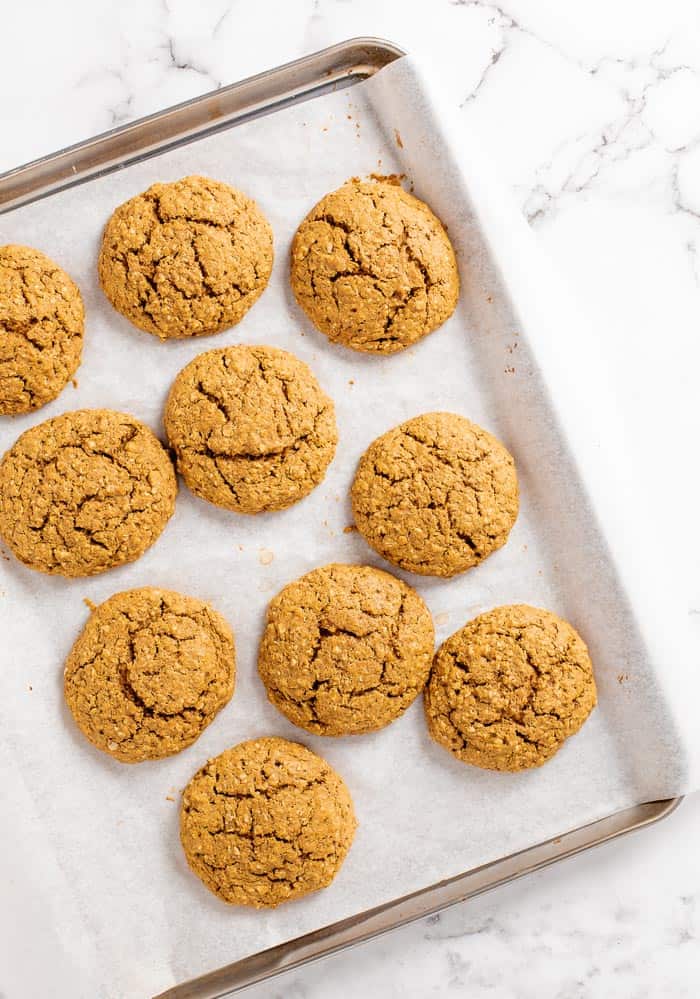 It is THAT simple. Nothing smells better than fresh oats and pumpkin spice wafting through your house every time that oven opens to remove another freshly baked tray of Pumpkin Oatmeal Cookies.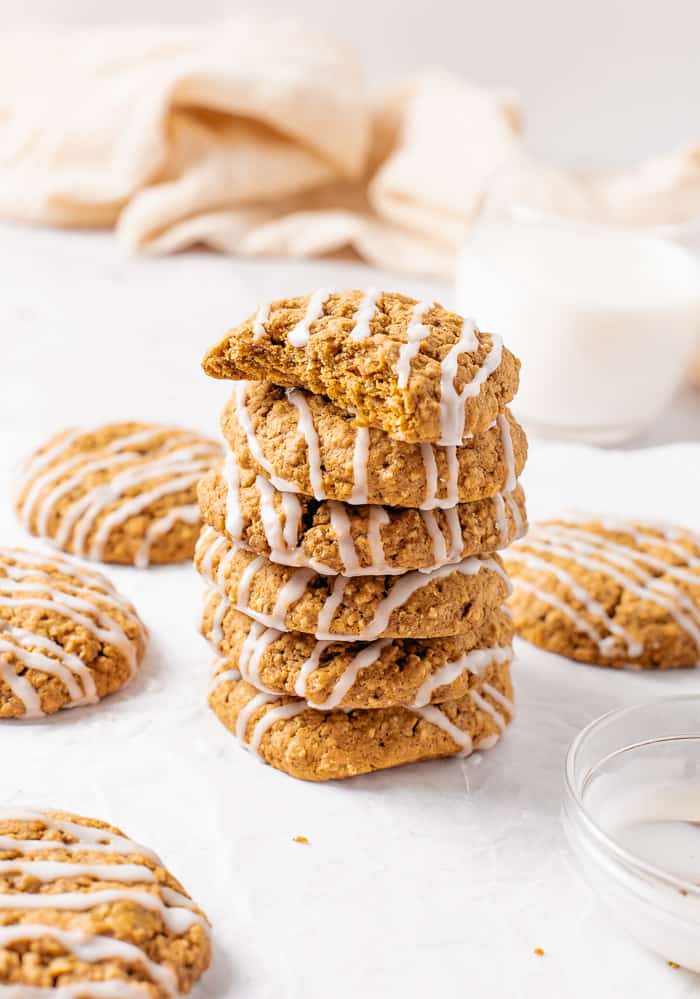 The holidays mean more this year than they have in a long time. So make them memorable and serve A Classic Twist on your childhood favorite. Depending on how many people you plan to have over, you may want to double this recipe, so you don't have any angry people who didn't get seconds :-).
What do you think of this flavor combination? Let me know in the comment section below. Also, when you share your beautiful baking creation across social media, make sure to tag #aclassictwist so I can see this recipe come alive.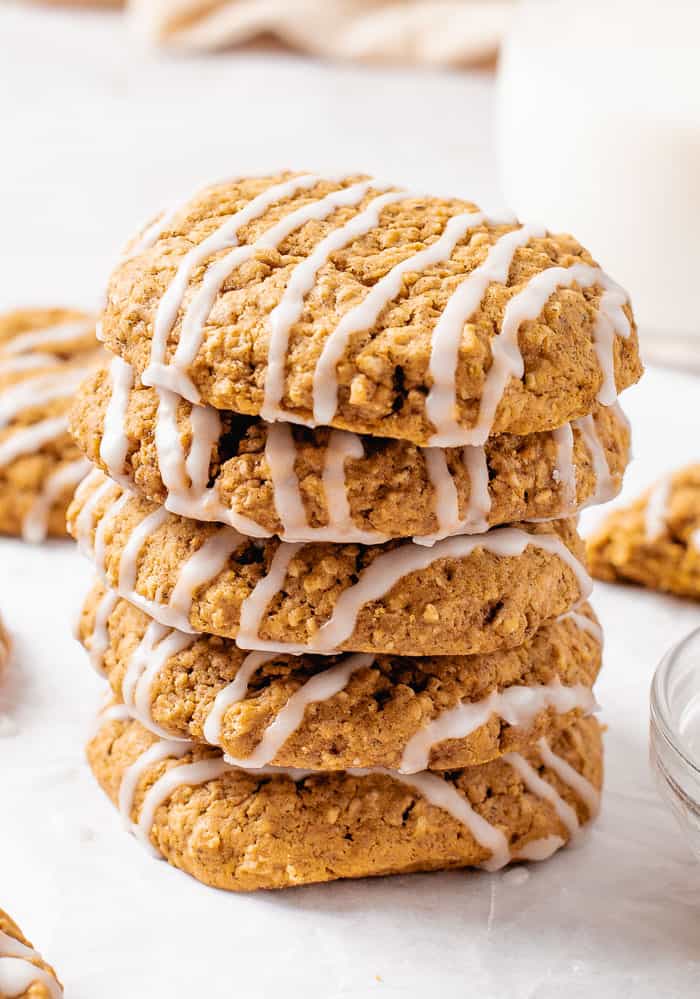 If you are an oatmeal cookie fan, you should also try these Oatmeal Chocolate Chip Cookies or Oatmeal Raisin Chocolate Chip Walnut Cookies. There is plenty of other oatmeal or pumpkin-inspired recipes ready to be explored on my website as well.
Until next time, have a great week, everyone.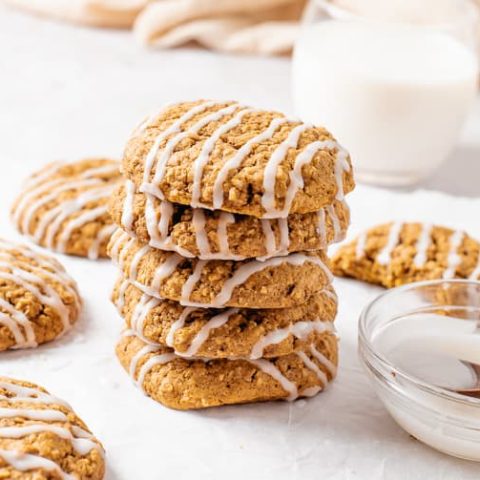 Yield: 1 dozen
Pumpkin Oatmeal Cookies
Ingredients
Pumpkin Cookies
7 ounces unsalted butter
1 cup + 4 tablespoons all purpose flour, sifted
1 cup old fashioned rolled oats
1 teaspoon baking soda
1 teaspoon pumpkin pie spice
1 teaspoon ground cinnamon
½ teaspoon salt
½ cup brown sugar
1 large egg
½ cup pumpkin puree
1 teaspoon pure vanilla extract
Glaze
½ cup powdered sugar
1 tablespoon milk
½ teaspoon pure vanilla extract
Instructions
Melt butter in a medium pan over medium-low heat until browned. Set aside to cool.
Whisk together flour, oats, baking soda, pumpkin pie spice, cinnamon, salt, and sugar in a large bowl.
In a medium bowl, whisk together the melted butter, egg, pumpkin puree, and vanilla extract with an electric mixer until combined and dough forms.
The batter will be more on the moist side. Take about 2 heaping tablespoons of dough, roll it into balls, and place it on a baking sheet lined with parchment paper. Gently press on each dough ball to flatten it.
Bake at 350 F for 11-12 minutes. Cookies should be soft in the center.
While the cookies are baking, whisk together all the ingredients for the cookie glaze. Wait until cookies are cool to the touch, and drizzle each with glaze.
Notes
For better results, place the pumpkin puree between 2-4 paper towels for 10 minutes to get the excess moisture out. It will help the cookies to be chewy and hold their texture better.