Pink Lemonade Cocktail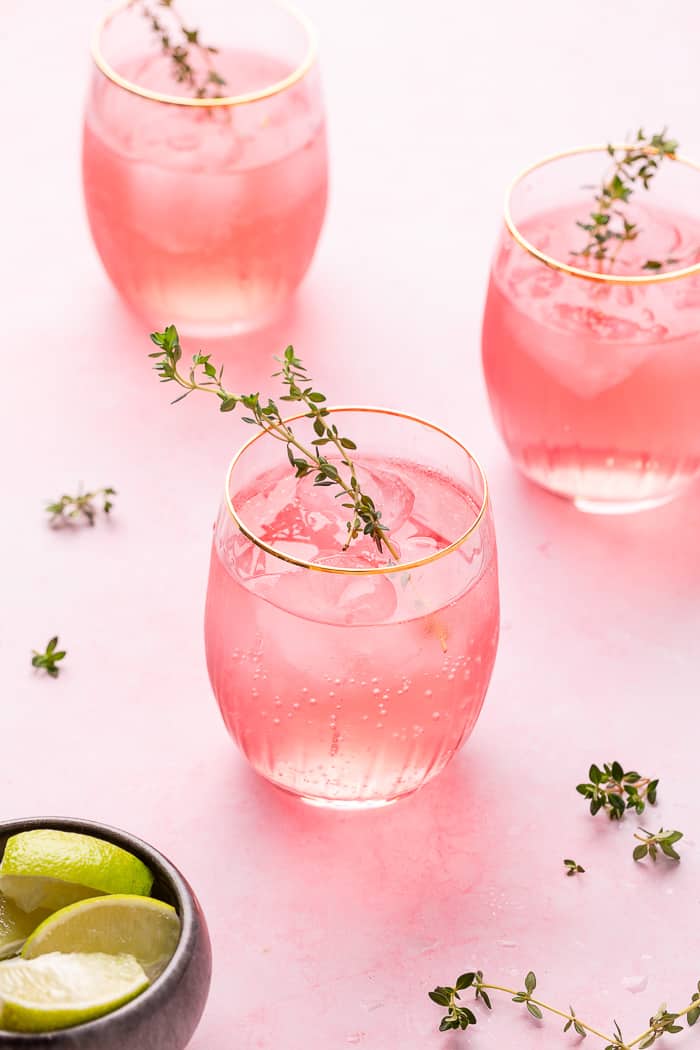 Hey there everyone. No matter what your personality or style is I can almost guarantee that when you see the color pink you feel happy, joyful, and bubbly. Pretty in pink is the theme for February. The array of colored sugar hearts with fun little sayings on them, pink decorations on any dessert you create, beautiful pink flowers, and for the adults add this Pink Lemonade Cocktail to the celebration.
Yep, that is our feature today! A beautifully vibrant cocktail that is a perfect mixture of sweet, tangy, and refreshing. The cranberry juice adds a bitter, tangy flavor that is balanced by the Malibu which has hints of coconut and pineapple. (you know tropical is my jam!) The sprite adds the right amount of fizz with a splash of lime juice for a cocktail that will transcend you out of the stress of your day-to-day and into a world of bliss. Add a sprig of thyme not only as a beautiful garnish but infuses some earthy tones into your drink.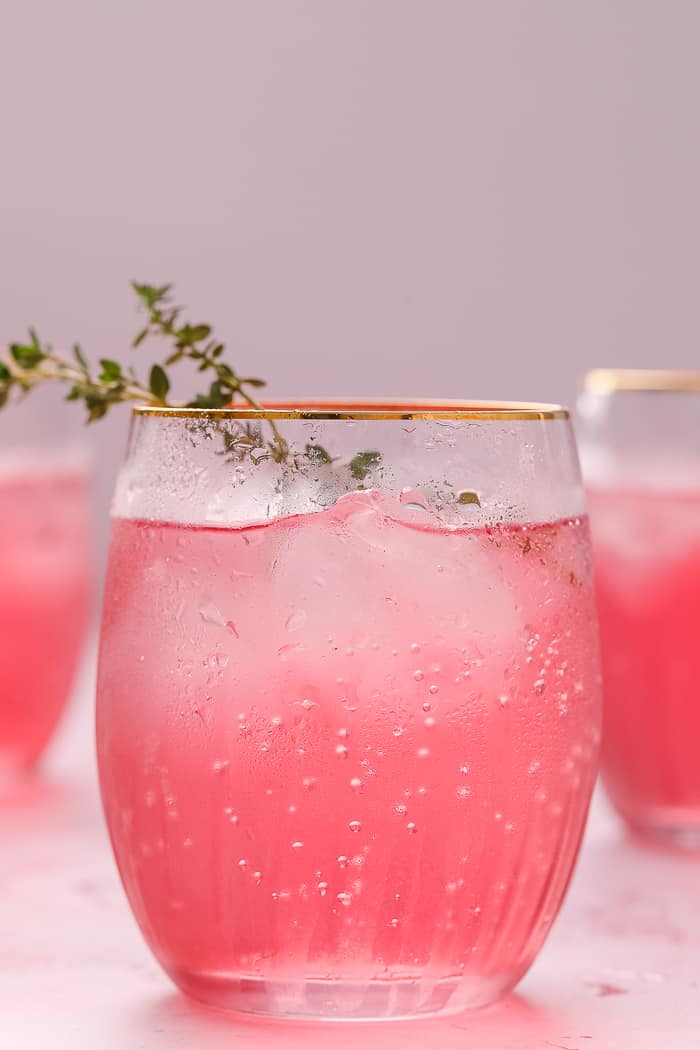 Valentine's Day isn't only for couples but a beautiful day to celebrate girlfriends near and dear to your heart. Galentine's Day has become a staple in the last few years and I love seeing women coming together to support each other in love, trials, and laughs. You know what happens when a group of women gets together. The wine or champagne starts flowing like there has been a drought and it's followed by laughs and memories.
Don't serve a plain box of wine or a cheap bottle of champagne, but make a pitcher of this elegant Pink Lemonade Cocktail because a celebration like this deserves a beautiful cocktail to go with it.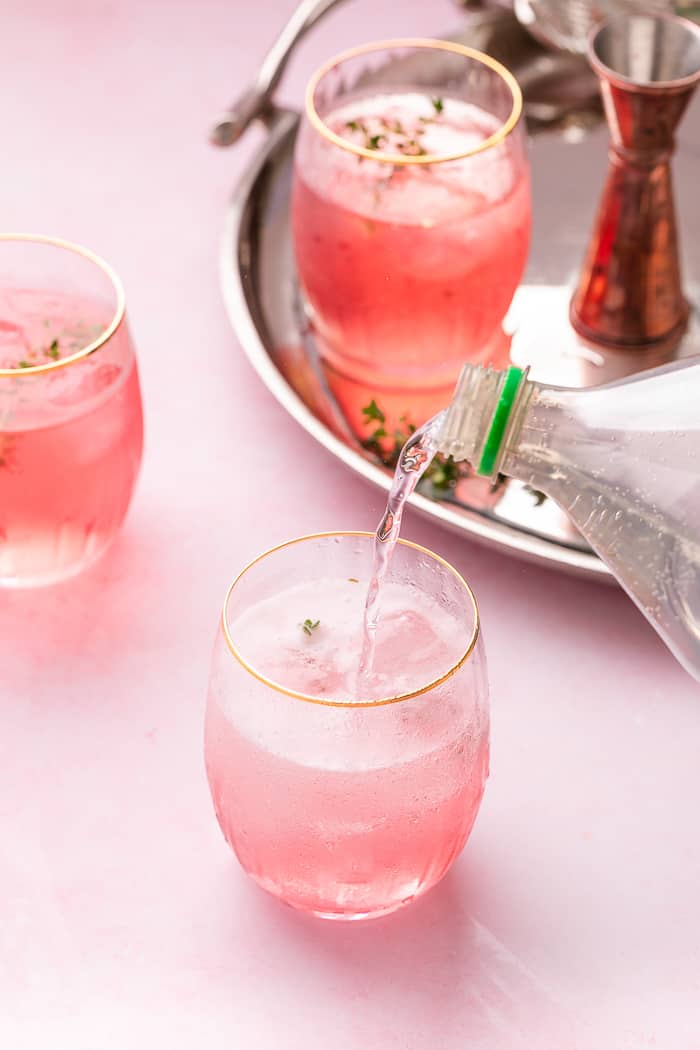 Even though it is perfect for Valentine's Day, there is no limit to where you can serve this beverage. Maybe you are hosting a spring brunch, birthday party, happy hour, the sky is the limit!
Now, you probably think this cocktail can't get any better? Well, that is where I am about to blow your mind.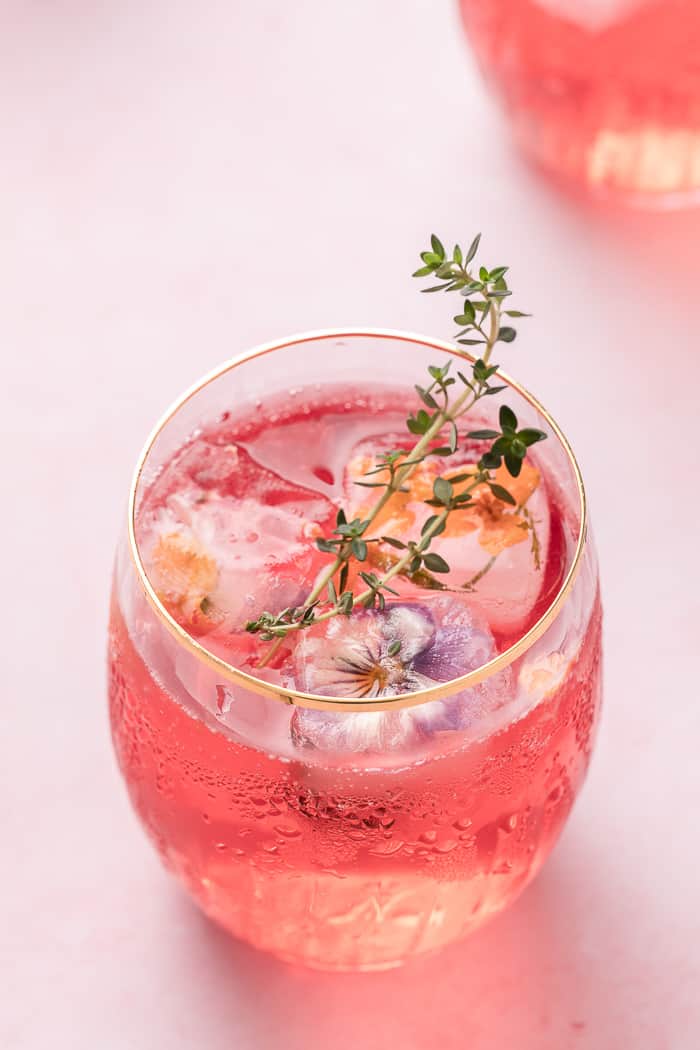 Regular old ice cubes won't do this cocktail justice, so I made edible flower ice cubes for the first time, and I can't even explain how simple it is. Make sure to use edible flowers like roses, pansies, nasturtiums, marigolds, violets, and geraniums. Not only are they safe for your cocktail but are some of the most vibrant and dainty flowers you could want in one drink.
All you have to do is add the flower to an ice cube tray, add water, freeze, and serve. Can you imagine anything more simple to level up your drink?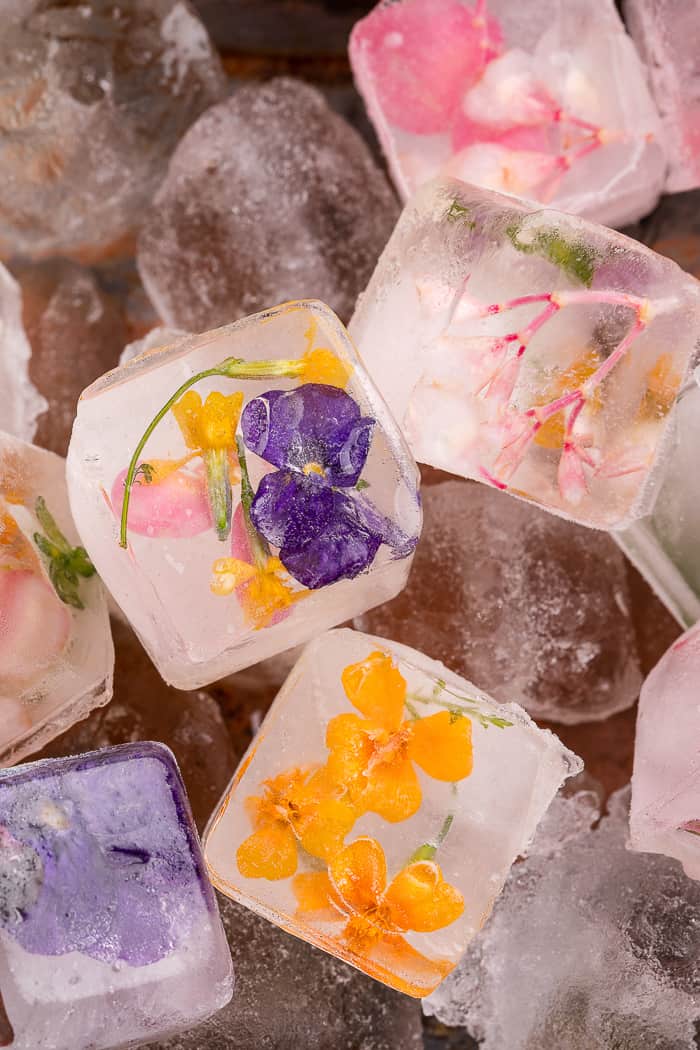 I like to pour one of these after a long day while I'm dreaming of warmer weather, my husband was skeptical at first (because it's pink lol) but after he took one sip he kept asking when I would make more for us. Of course, he wouldn't admit that to his friends :-).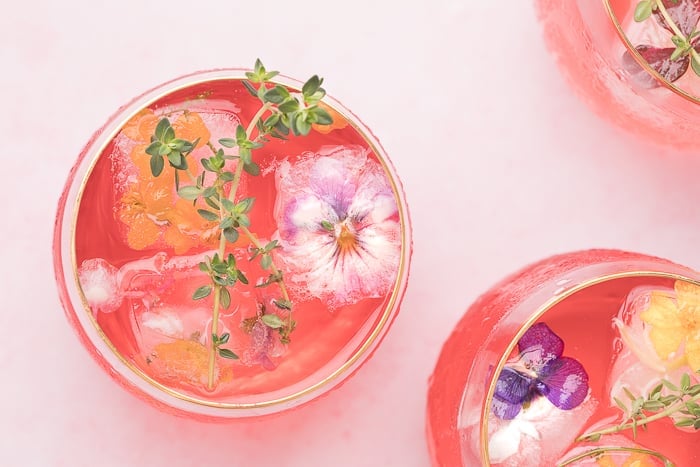 If you love a unique cocktail that you can fix in your very own kitchen then you must check out my Sparkling Grapefruit Cocktail, Blackberry Lavender Cocktail, or the Raspberry Rosewater Cocktail.
What did you think of this Pink Lemonade Cocktail? Have you ever made your very own edible flower ice cubes? Let me know in the comment section below.
As always, if you share your creation across social media make sure to tag #aclassictwist so I can see this recipe come to life in your own kitchen.
Happy mixing friends :-).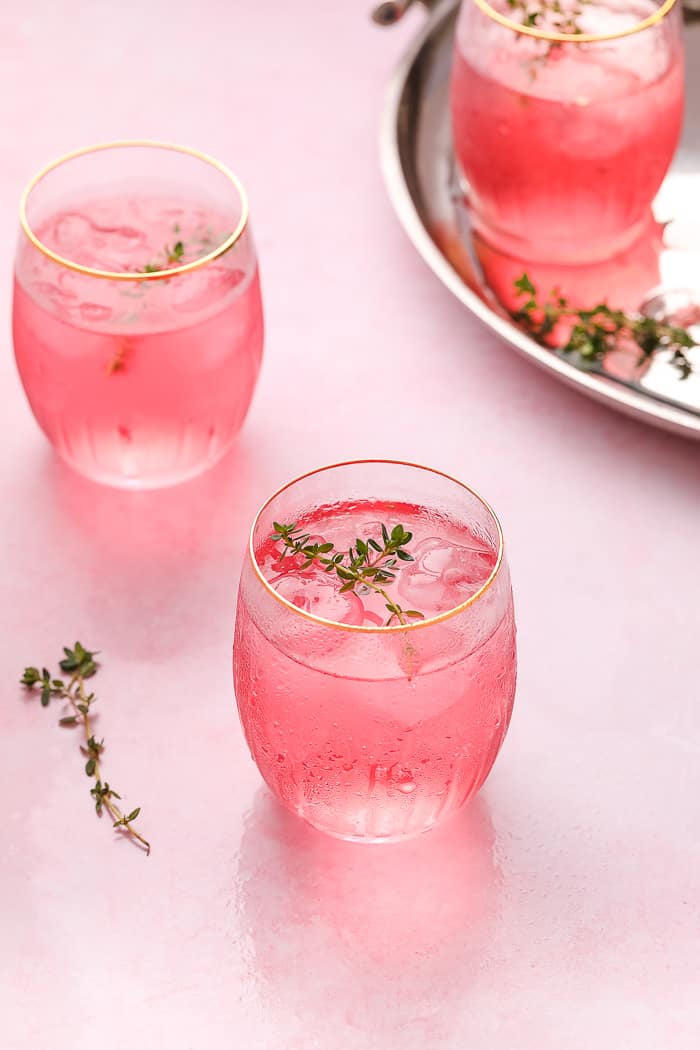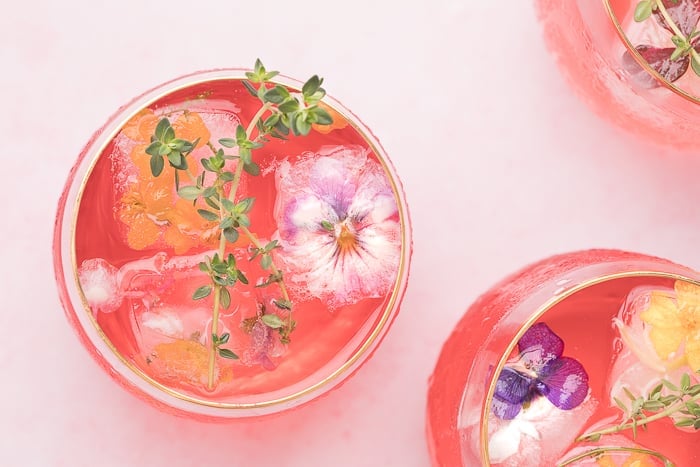 Yield: 2
Pink Lemonade Cocktail
Ingredients
• 4 ounces (1/2 cup) vodka
• 1 ounce (2 tbsp) Malibu
• 2 ounces (1/4 cup) cranberry juice
• 1 tablespoon lime
• 8 ounces (1 cup) sprite
• Ice
• Sprig of thyme for garnish
Instructions
Split the ingredients between two tall glasses.
Add ice.
Stir and serve.
Notes
You can use a cocktail shaker to make this recipe, simply add ice and all the other ingredients to the shaker and shake well to combine.
The cranberry juice dictates how vividly pink the cocktail is. For a softer pink add less cranberry for a vibrant pink add more.
You can use lemonade instead of sprite or any lemon flavor carbonated soda.
To make the edible flower ice cubes fill ice cube trays up with water then place the edible flowers on top.
It's best to use filtered water or water that has been boiled then cooled as it will be clearer than tap water.
Only use flowers you know are edible!