Coconut Loaf Cake with Hibiscus Glaze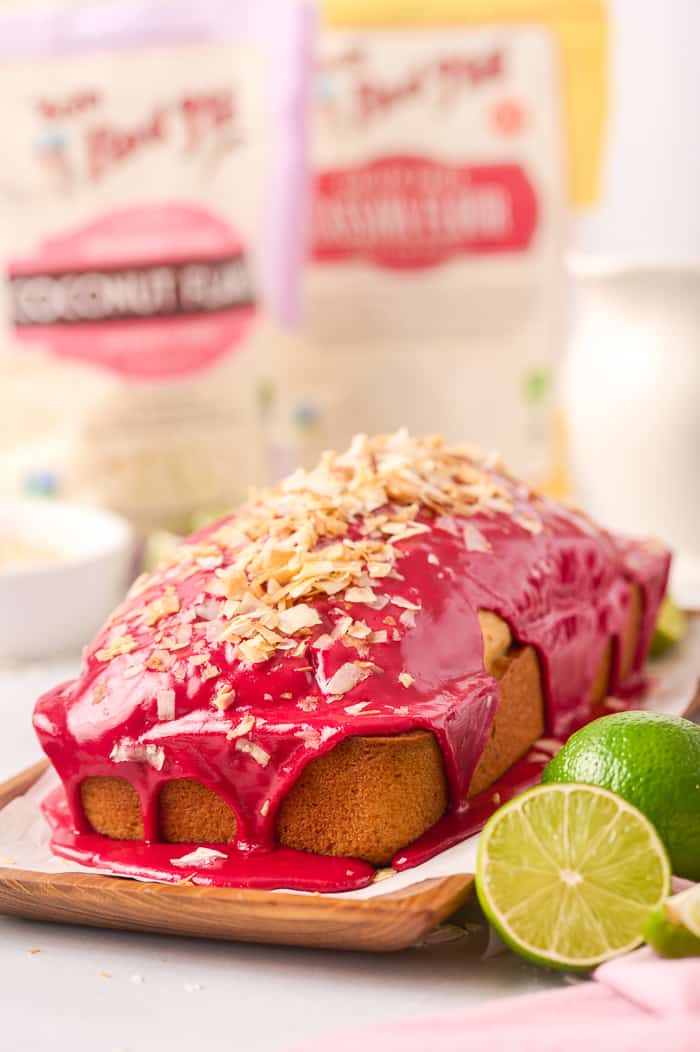 This recipe is sponsored by Bob's Red Mill. All opinions are 100% mine. Thank you for supporting brands that make it possible for me to continue creating recipes for you.
Hello friends! I have another recipe for you today that celebrates flavors from West Africa. This coconut loaf cake with hibiscus glaze is a tropical delight that is bursting with amazing flavors you wouldn't think to combine. Let's dive in!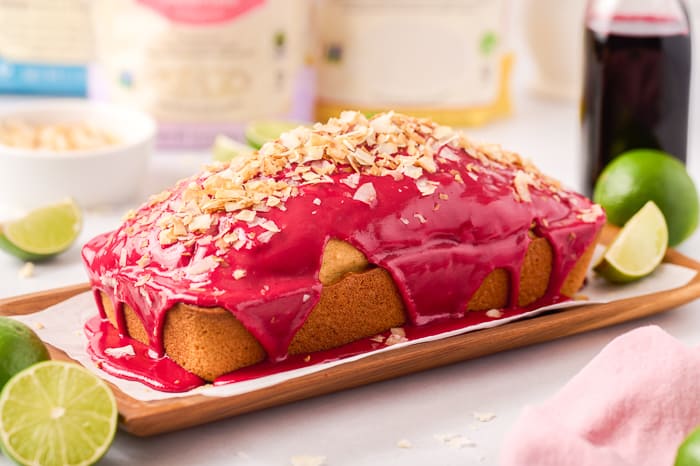 In celebration of Black History Month, I used my ongoing partnership with Bob's Red Mill to create a dessert that is representative of my heritage. This coconut loaf cake is a fluffy tropical cake that is made with cassava flour that brings in a nutty flavor and is topped with a bright and colorful tart hibiscus glaze. Everything about it screams tropical and the flavors combined together bring in the warmth of aromas.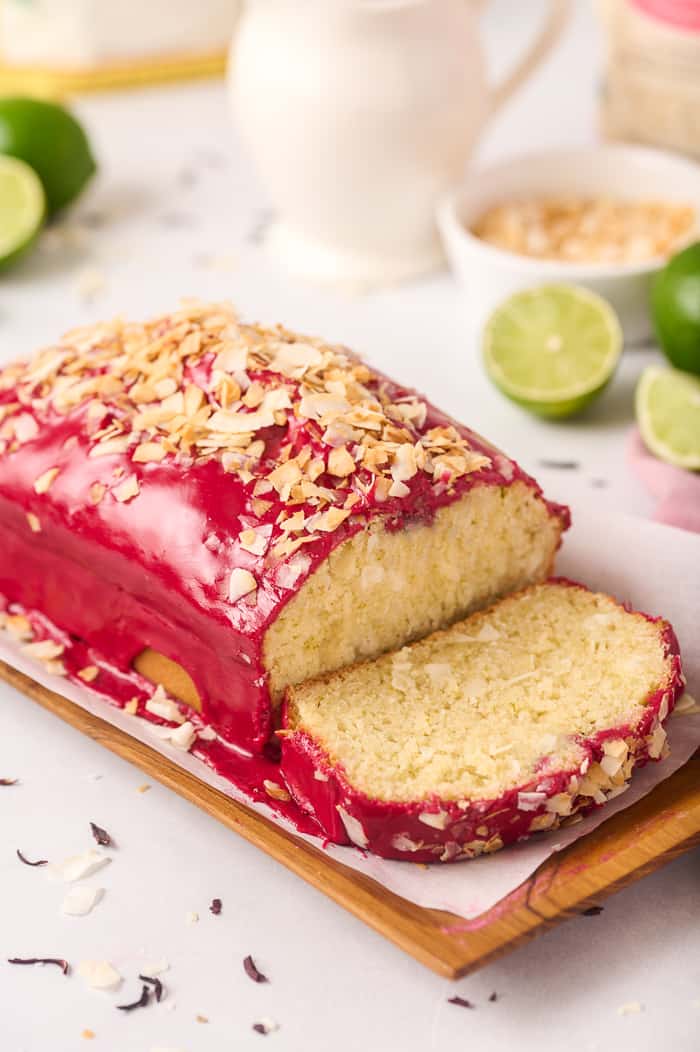 What is cassava? Cassava is a nutty-flavored starchy root vegetable that is very common in many Western African countries (as well as South America). It is also known as yuca in some cultures.
I grew up in Serra Leone where cassava is a staple in our diets. We eat cassava for breakfast (boiled cassava and beans), lunch (fufu and Sawa soup or garri), and dinner (boiled cassava with pepper soup) and it never gets old. Think starchy staples like pasta or potatoes. Despite this, I have never tried incorporating cassava in a sweet dessert. It is just not something I considered but it is such a great flavor to bring to baked goods.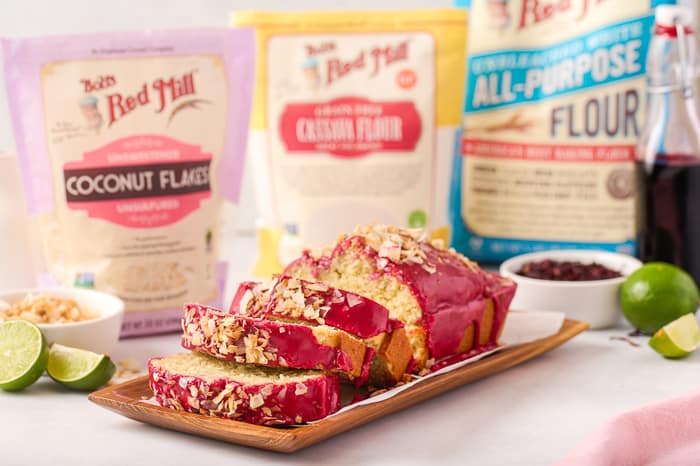 Using Bob's Red Mill cassava flour, I can easily bring this starch to baked goods. I love using Bob's Red Mill products in my kitchen because of the quality and the wide variety of flours and meals. Their all-purpose flour and coconut flakes are a staple in my pantry and I refuse to be without them, especially the coconut flakes. In this coconut loaf cake, they make it easy to incorporate the cassava flavor and texture as well as the chewy coconut flakes.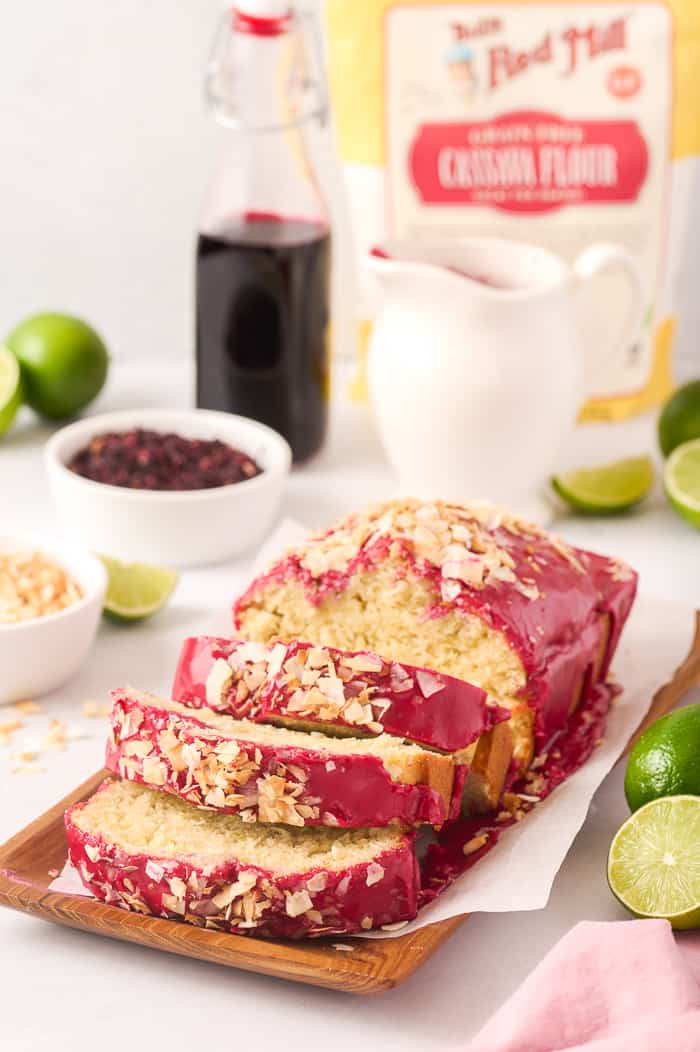 Let me walk you through how to make this coconut loaf cake! It is super easy to whip up and you will be enjoying it in no time.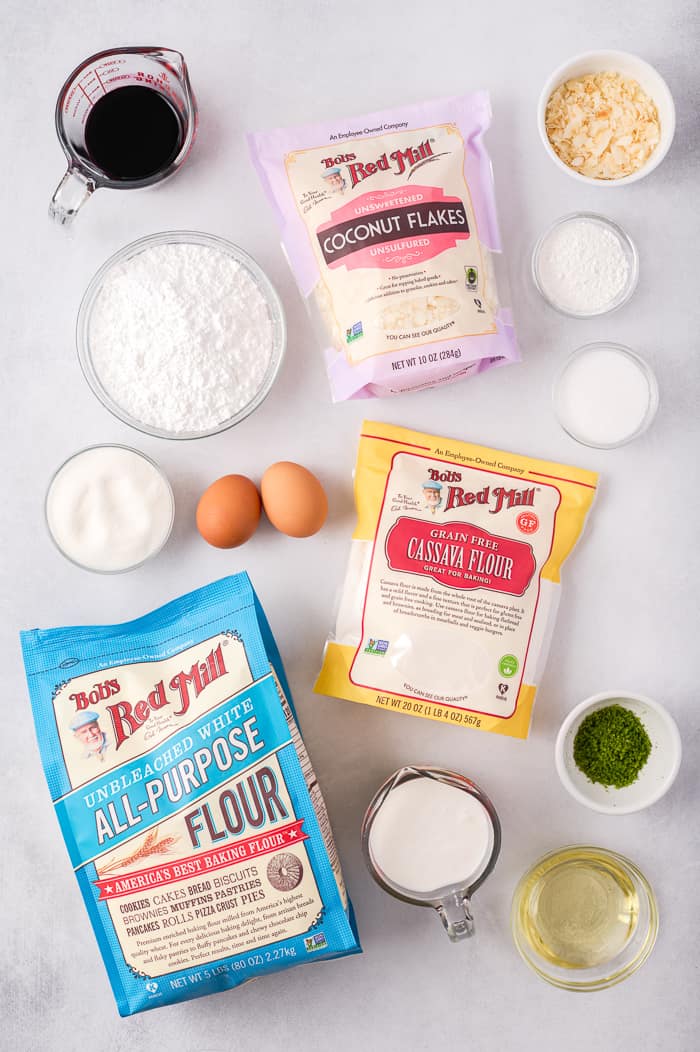 As always, we start by gathering our ingredients. Measure and pull everything out to set yourself up for success.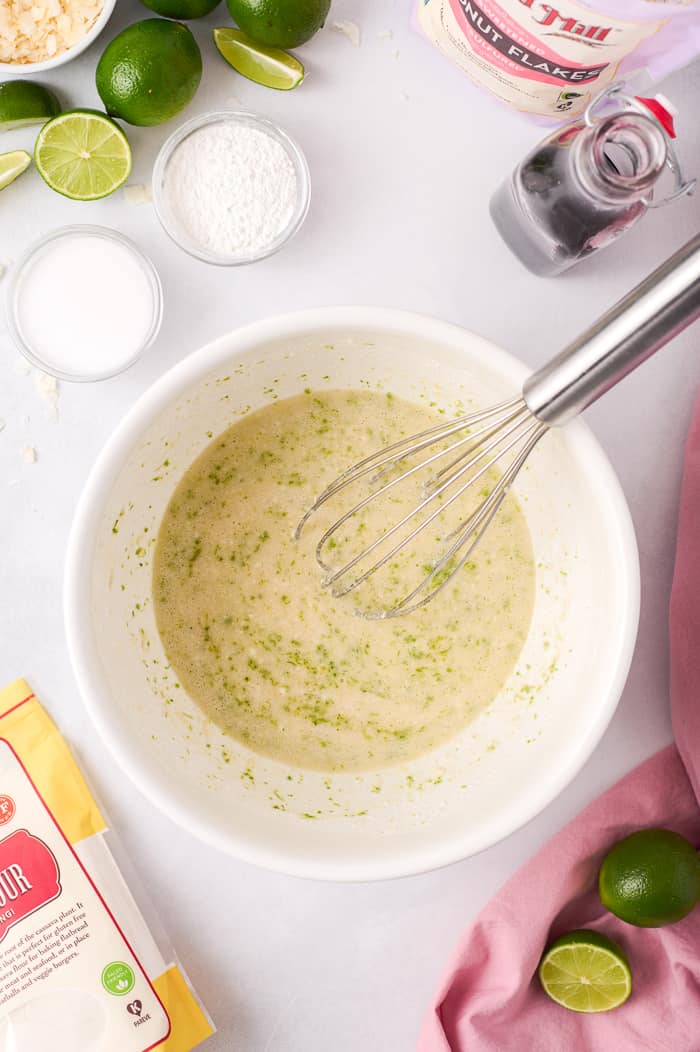 To start, we whisk together the sugar, oil, and eggs until combined. Then the coconut milk and lime zest. The lime zest brings in that citrus flavor.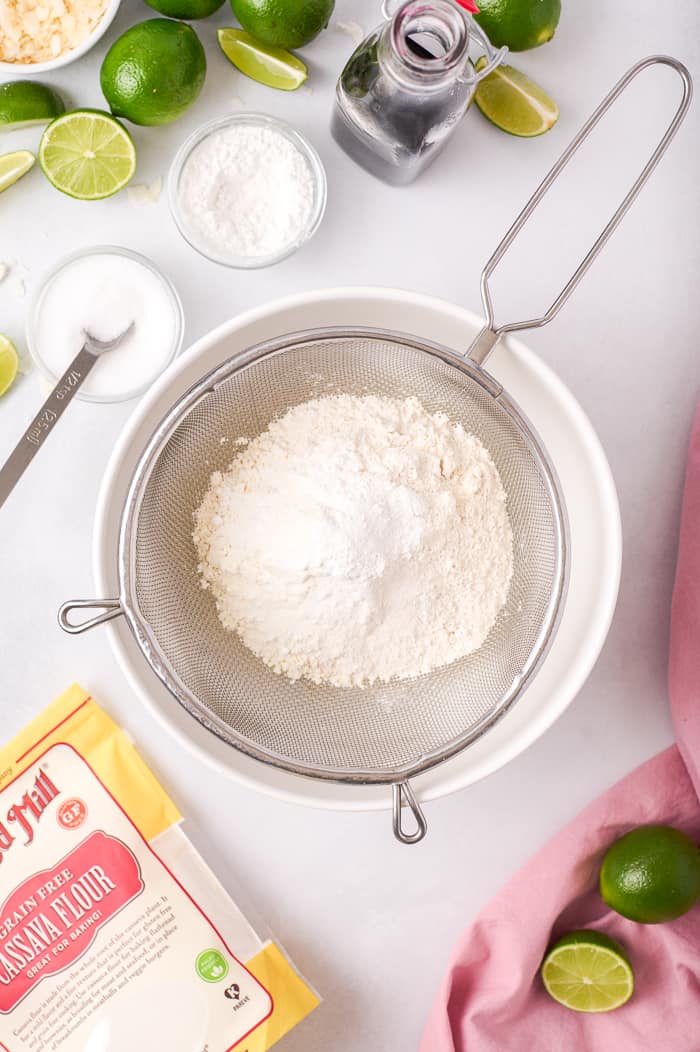 Next, we sift the dry ingredients together. Don't skip this step please as it really helps you get a soft and airy cake.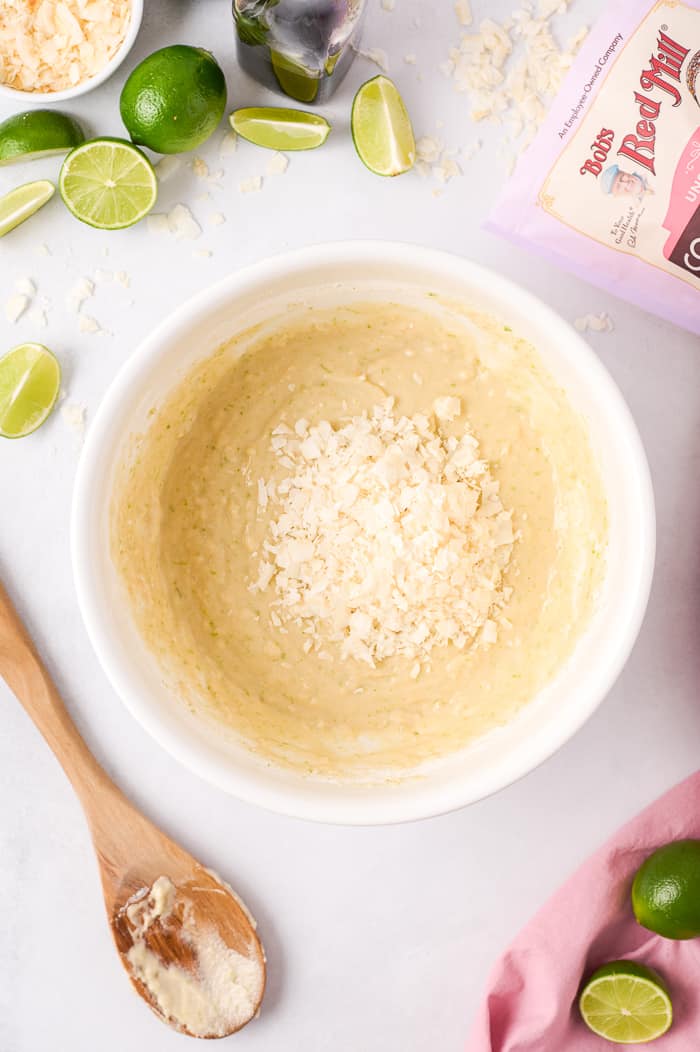 We combine the wet and the dry ingredients together. Mix until very week combined!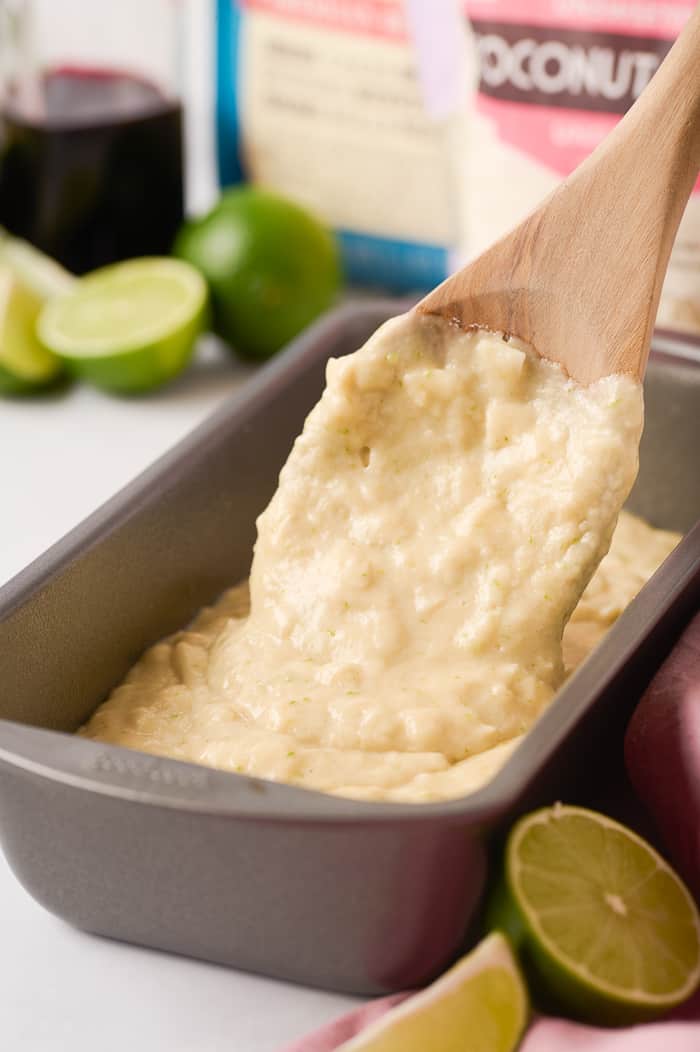 That's it! We transfer the batter into a loaf pan.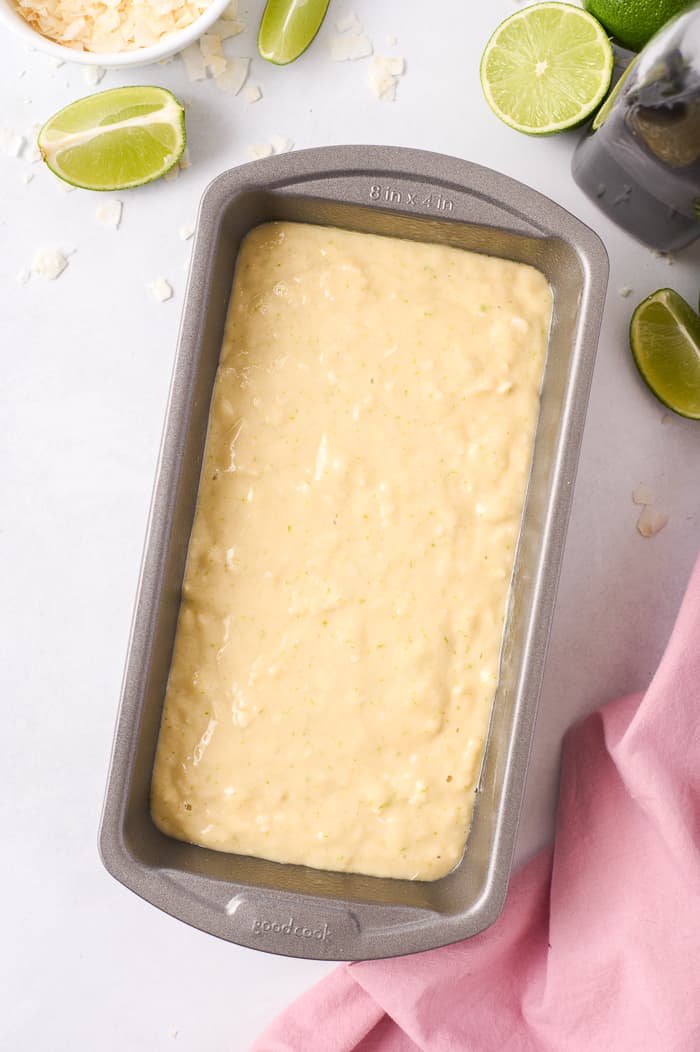 And then bake! That's it!! A sweet and simple coconut loaf cake that is bursting with tropical flavors.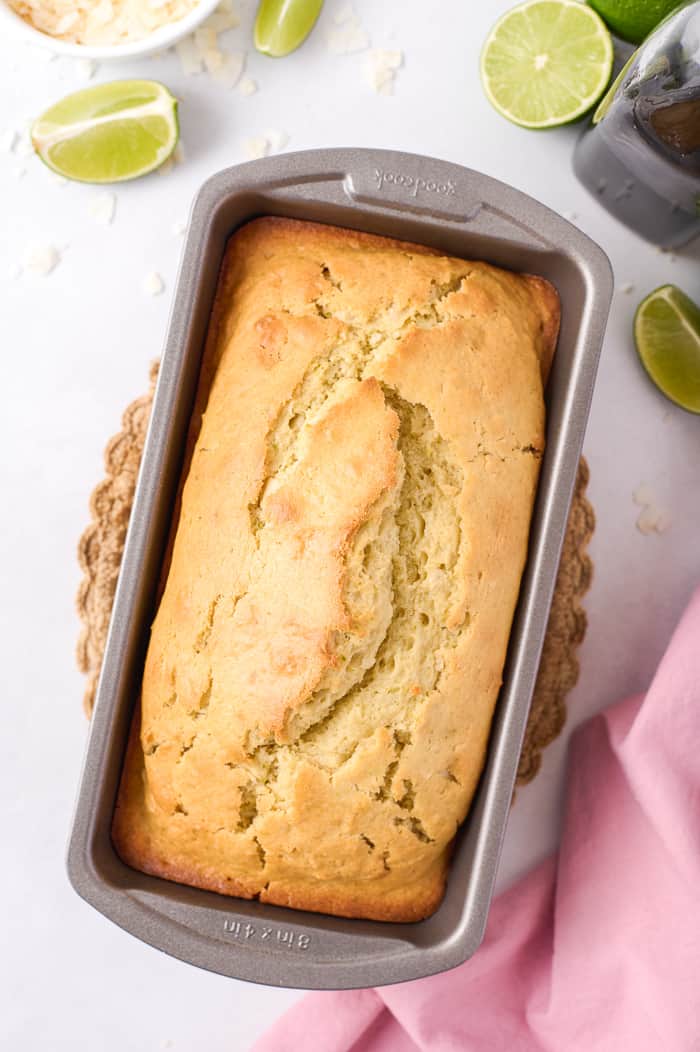 To the cooled cake, we add the vibrant hibiscus glaze. I used this glaze in this Fonio Pound Cake.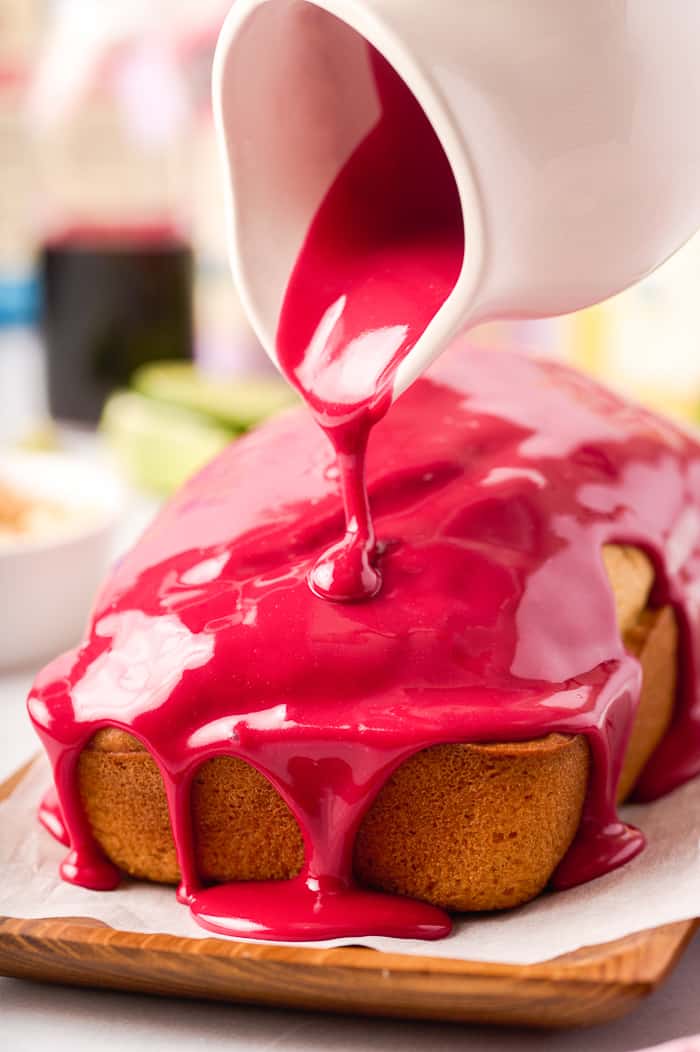 It's the perfect afternoon snack cake, a spring cake, or just a quick baking treat. If you are looking for a new spring baking recipe, this is not going to disappoint.
If you haven't tried any of Bob's Red Mill's products, be sure to check your local supermarkets. Feel free to start with these I feature here.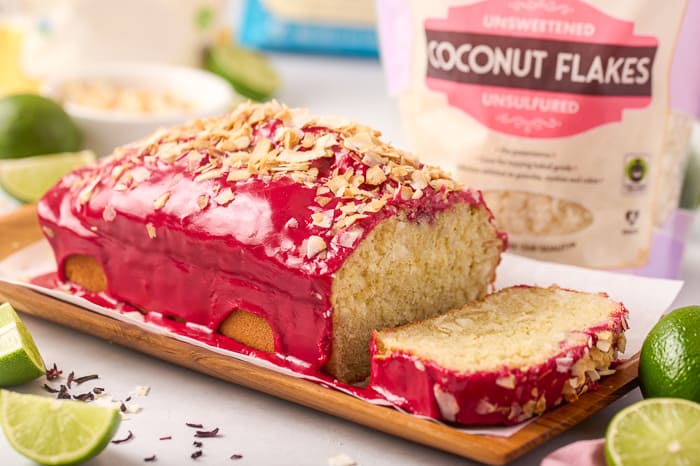 For more recipes inspired by Bob's Red Mill, be sure to check out their website, Instagram and Facebook.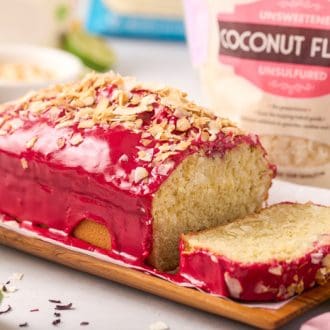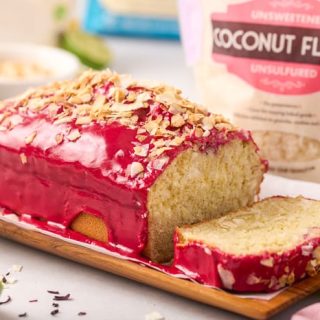 Yield: 1 8 x 4 loaf
Coconut Loaf with Hibiscus Glaze
This coconut loaf is soft and fluffy, coconut-y with the perfect hints of citrus and hibiscus.
Total Time
1 hour
15 minutes
Ingredients
½ cup granulated sugar
6 tablespoons vegetable oil
2 large eggs, at room temperature
1 cup canned coconut milk
1 tablespoon lime zest
1½ teaspoons baking powder
½ teaspoon salt
For the glaze:
2 cups powdered sugar
3 - 4 tablespoons hibiscus concentrate (make this syrup by soaking edible hibiscus flowers in hot water and reducing the liquid to a concentrate)
Toppings:
2 tablespoons unsweetened coconut flakes, toasted
Instructions
Preheat oven to 350 degrees F. Lightly grease an 8-by-4-inch loaf pan and set aside.
In a medium bowl, whisk together the sugar, oil, and eggs until combined. Whisk in coconut milk and lime zest. In a separate small bowl, sift together the flours, baking powder, and salt.
Add the dry ingredients to the sugar mixture. Stir until combined. Fold in the coconut flakes.
Spoon batter into prepared pan and bake for 50 minutes to 1 hour until a toothpick inserted in the center comes out clean. Let cool in pan for 10 minutes before turning out onto a cooling rack to cool completely.
To make the glaze: Mix all the ingredients until smooth in a small bowl. Drizzle over cooled cake. Top with coconut flakes.
Recommended Products
As an Amazon Associate and member of other affiliate programs, I earn from qualifying purchases.