Raspberry Rosewater Cocktail
A sweet and aromatic raspberry rosewater cocktail that is perfect for celebrating any special occasion, especially the start of Summer!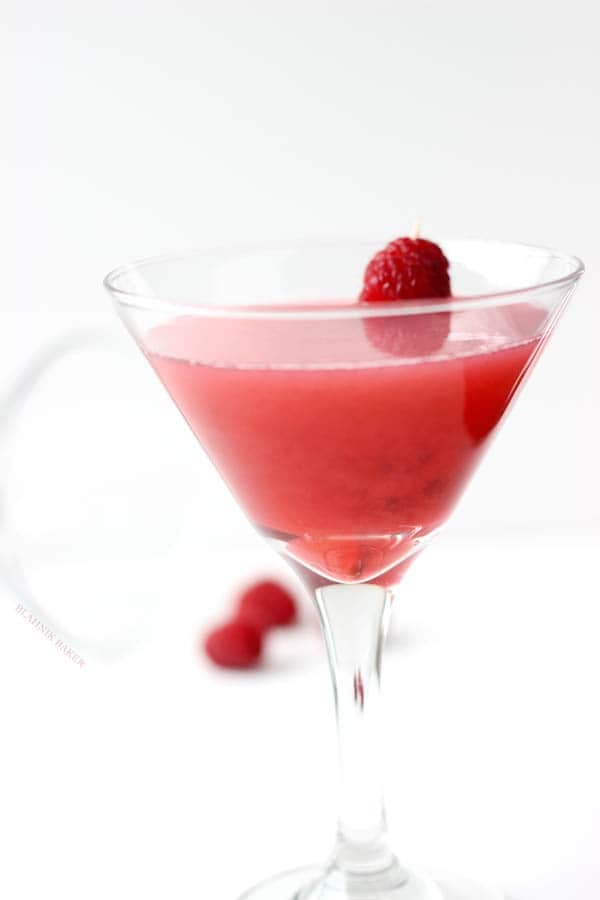 Oh hey there Raspberry Rosewater Cocktail. Is it 5 o'clock yet?
Wait, I should say hello there friends first before getting all up in this drink's business! I feel like it's been a while since we last chatted. Sorry about being away so much recently. It's the student part of this student baking life that has dominated for the past few weeks. But I hope you did not miss me too much. My amazing blogging friends were serving up delicious baked goods while I was gone. I'm sure you are now following along on their blogs to keep in touch. Thank you very much dear friends. I heart you 🙂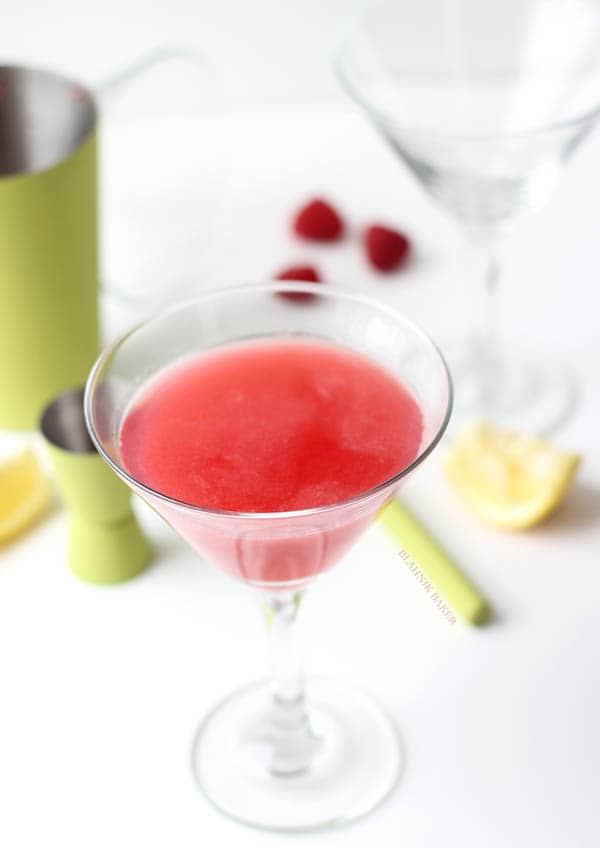 Ok this cocktail peeps. This fruity aromatic cocktail is EXACTLY how I love my drinks (Yes, I am a girly girl when it comes to cocktails but I'm sure you guessed that already!). And after my recent weeks of nerdy science things, it was exactly what I needed to toast the end of a long study session. Oh and also usher in officially the start of summer!! Heeelllloo short skirts 🙂
At the recent Pinnacle Cocktail Club party, I noticed the pairing of Pinnacle's signature "Escape to Paris" cocktail with French desserts like eclairs and macarons. As I was munching on these sweet treats, I noted how delightful the rosewater macaron tasted with the hints of raspberry in the cocktail I was sipping. My recipe creative mind was spinning as I chatted with some new-found friends that night and I couldn't help but wonder how amazing rosewater will pair with berries in a cocktail. As soon as I got back home, I experimented with rosewater in cocktails and created this berrylicious raspberry rosewater cocktail. And it was indeed AMAZING. A flavorful, aromatic and sweet cocktail, perfect for any girl's night in or out or special celebration.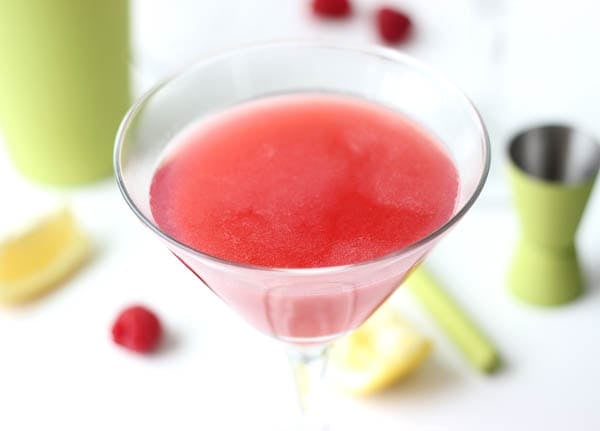 As you gather with your loved ones this long holiday weekend, make sure you break out the cocktails to celebrate. I think any gathering with family and loved ones is worth celebrating because we don't do it nearly enough with the busy everyday schedules we all tend to live. This weekend, my bestie and maid-of-honor is coming to visit and I am so excited to see her after a few long months apart. You know I'll be whipping up this raspberry rosewater cocktail for us as we catch up on our lives and boys of course 🙂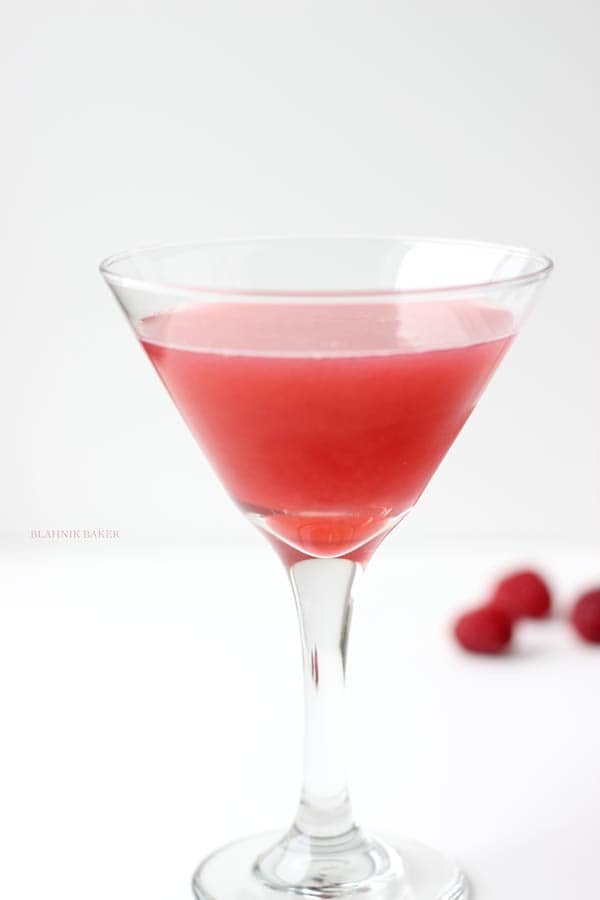 So whip this cocktail up this Memorial Day weekend as you celebrate gathering with family, friends and loved ones!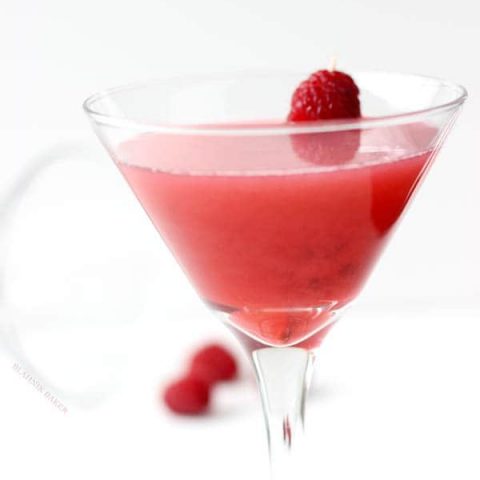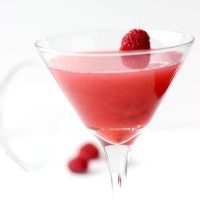 Yield: 1 cocktail
Raspberry Rosewater Cocktail
A sweet and aromatic raspberry rosewater cocktail that is perfect for celebrating any special occasion, especially the start of Summer!
Ingredients
1 part Pinnacle Unflavored Vodka
2 ounces muddled raspberries
1 part pineapple juice
A squeeze of lemon
¼ teaspoon rosewater
Ice
Instructions
Combine all the ingredients into a shaker, adding the ice last. Shake about a minute. Strain drink into a martini glass. Top with raspberries and serve immediately.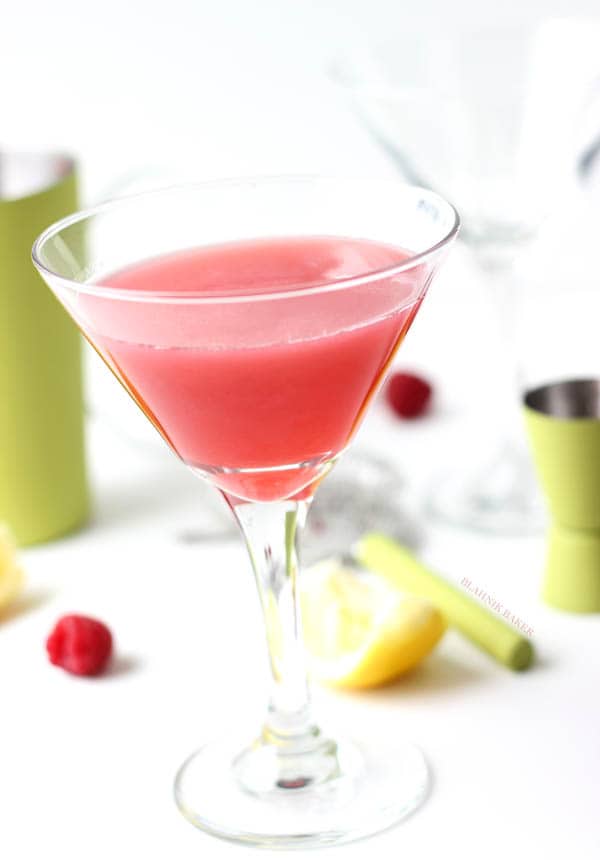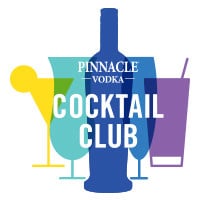 Pinnacle Vodka shakes things up with unexpected experiences and delightful discoveries. Explore with other fun flavors at https://www.pinnaclevodka.com. Also, check us out on Facebook and Twitter. Or  and find more fun entertaining and drink ideas on our Pinterest page.
Disclosure:  Pinnacle® is a registered trademark of Jim Beam Brands Co. and is used with permission.  This is a sponsored partnership, with Pinnacle® Vodka, via Mode  Media.  The information, comments, and ideas expressed on this website are those of the author and do not necessarily reflect the opinions or positions of Jim Beam Brands Co., its affiliated companies, or any of their directors or employees.