Sparkling Grapefruit Cocktails
These two refreshing sparkling grapefruit cocktails will bring some sunshine to any winter dinner party! I partnered with KitchenAid to bring you this sponsored post. All thoughts are my own.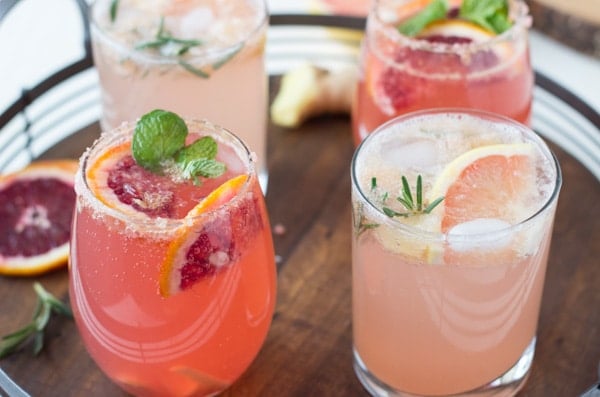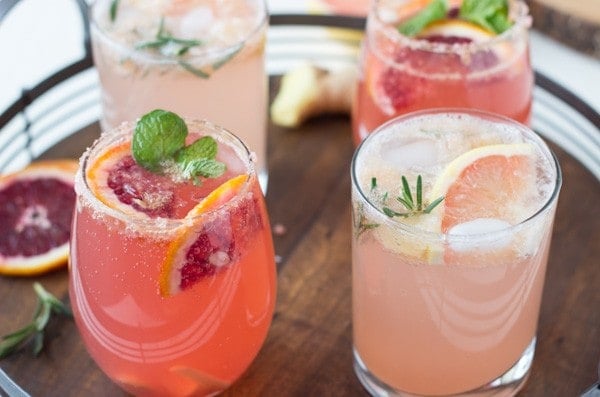 Do you have a dinner party or family celebration you are hosting soon? Maybe some girlfriends or a couple's night? I have just the cocktail for you. In fact, I made you two sparkling grapefruit cocktails to get you started on your parties; a grapefruit rosemary sparkler and a grapefruit ginger-orange cocktail!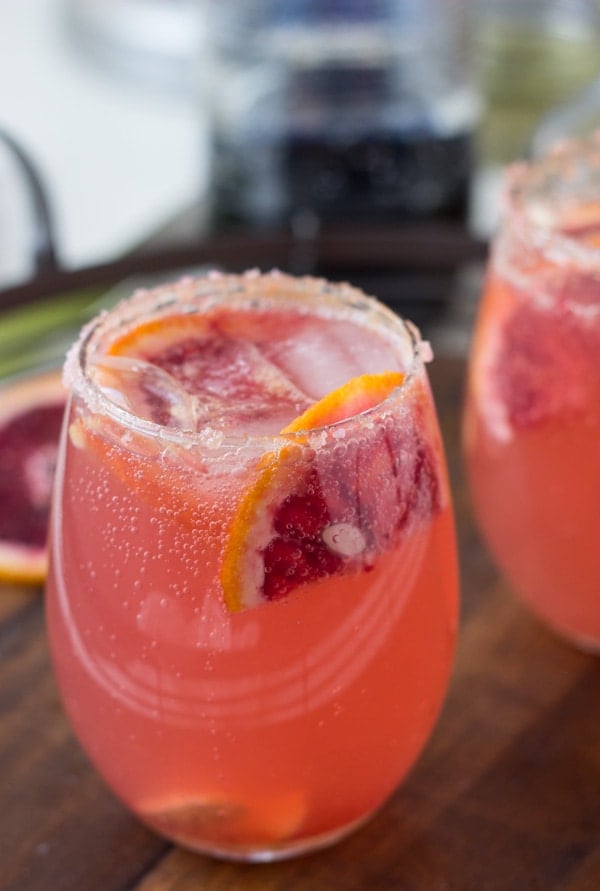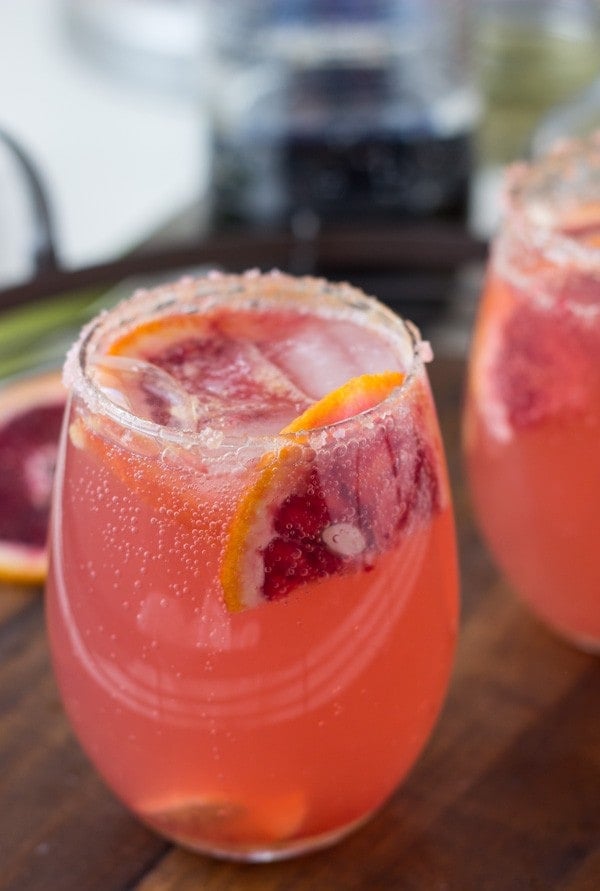 I love throwing parties and seriously wish I could have one every month. Unfortunately, that's not always the case and why I'll be sharing a few party recipes with you this year in collaboration with KitchenAid. I am sure as the year goes on, you will be needing some fresh new ideas for your parties and I have you all covered. Whether you are planning a summer picnic, a valentine's day party with girlfriends or friends-giving, we will share a few new and exciting recipes with you! Stay tuned!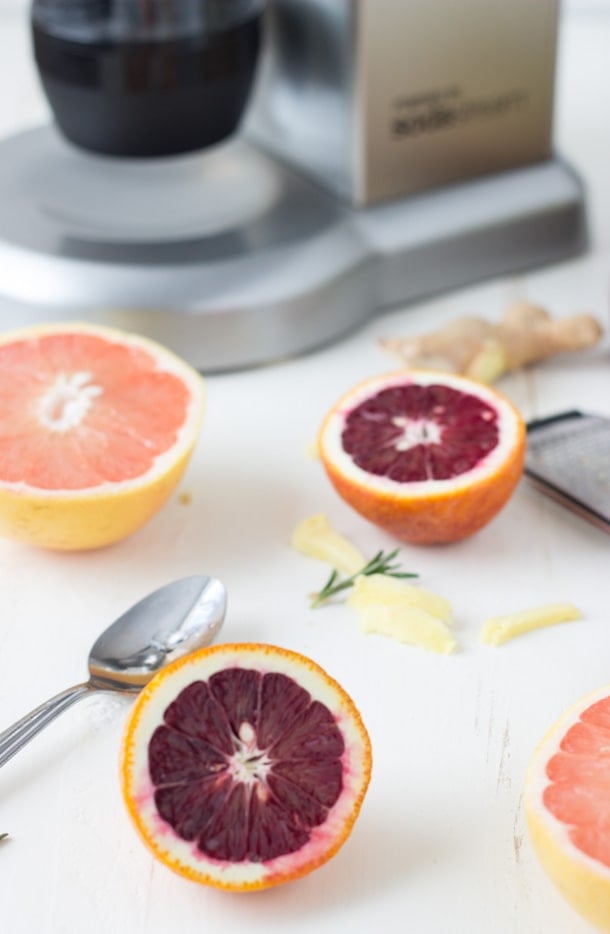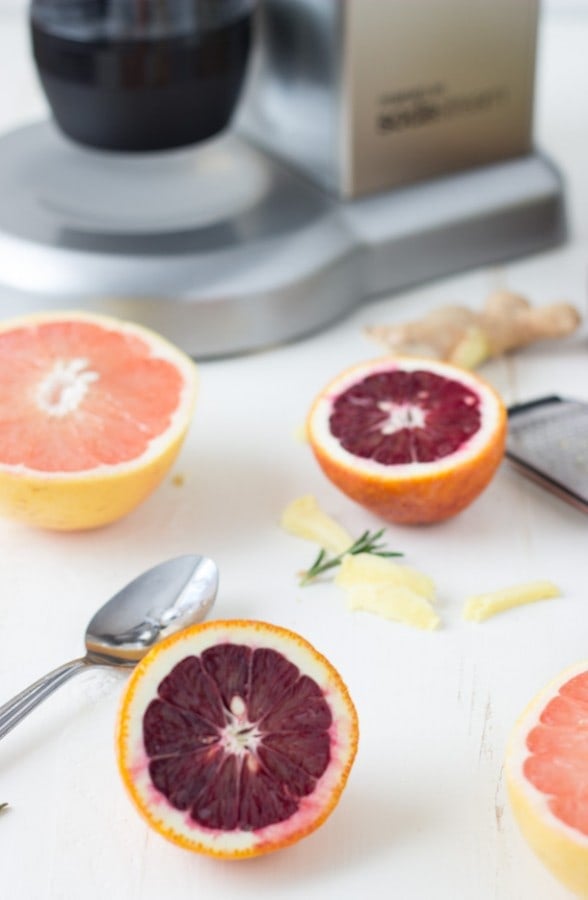 Of course, I had to start with some cocktails because no party is a 'partayyy' without some good ole cocktails. Am I right? I've had a few fails in that department myself so I decided it's time I shake things up a bit this year. These sparkling grapefruit cocktails use winter's juiciest fruits to create special drinks your friends and family will love.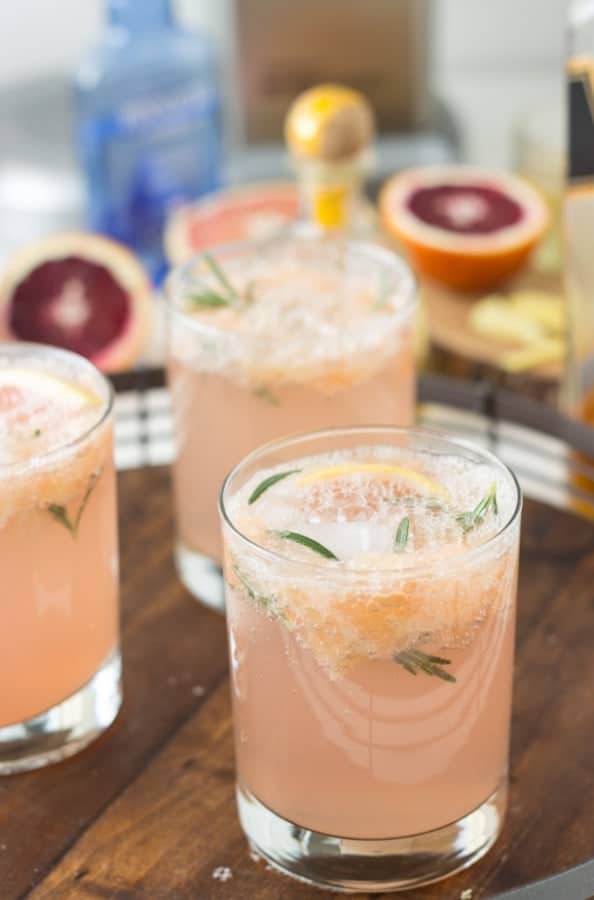 You know you want to try these sparkling grapefruit cocktails!
They are amazing and refreshing, and even delicious without the alcohol. I made a few mocktails for myself!
Head over to The Kitchenthusiast, the KitchenAid blog, to get the recipes along with a step-by-step on how to make simple syrups with different flavors for cocktails.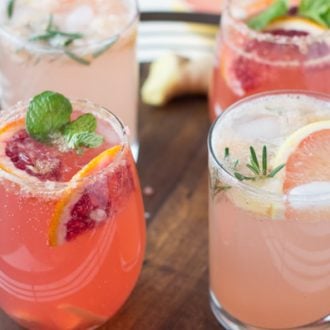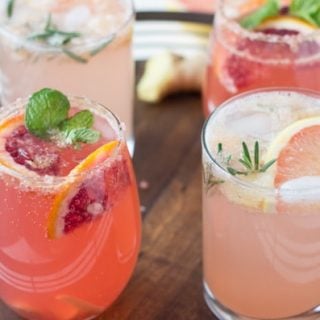 Yield: Makes 2 servings (double or triple for a crowd)
Sparkling Grapefruit Cocktails
Ingredients
For the simple syrup (makes 1/2 cup)
1/2 cup granulated sugar
1 cup water
1 teaspoon rosemary leaves
For sparkling grapefruit rosemary cocktail
A handful of peeled grapefruit (~1 tablespoon)
A sprig of rosemary
2 ounces vodka
1/4 cup freshly squeezed grapefruit juice
3-4 ice cubes
2 ounces simple rosemary syrup, more to taste
1 cup sparkling water
Instructions
For simple syrup:
In a medium saucepan, combine the sugar and water. Bring to a boil over medium-high heat and reduce to a simmer. Simmer for about 10-15 minutes or until syrup reduces to about 1/2 cup.
Remove from heat and stir in the rosemary. Let steep in the syrup for at least 20 minutes, or until cool. Strain syrup through a fine-mesh strainer to remove rosemary leaves.
Store in an airtight container refrigerated for up to a week.

For sparkling grapefruit rosemary cocktail:
In a tall glass, add the grapefruit and rosemary sprig.
Muddle gently to break up grapefruit.
Add the vodka, grapefruit juice, ice, and simple rosemary syrup to the glass.
Top off with sparkling water and stir. Add more simple rosemary syrup to taste. Enjoy immediately!


Notes
For a mocktail, simply omit the vodka and add a few more tablespoons of the grapefruit juice.