Apple Cheddar Savory Muffins
Got an apple, some cheese, and some sage? Then you can make these apple cheddar savory muffins in no time. Simple & basic ingredients but definitely nothing simple and basic with the taste! Fall flavors that are sweet and savory, these muffins will surely make you say "I want another one!".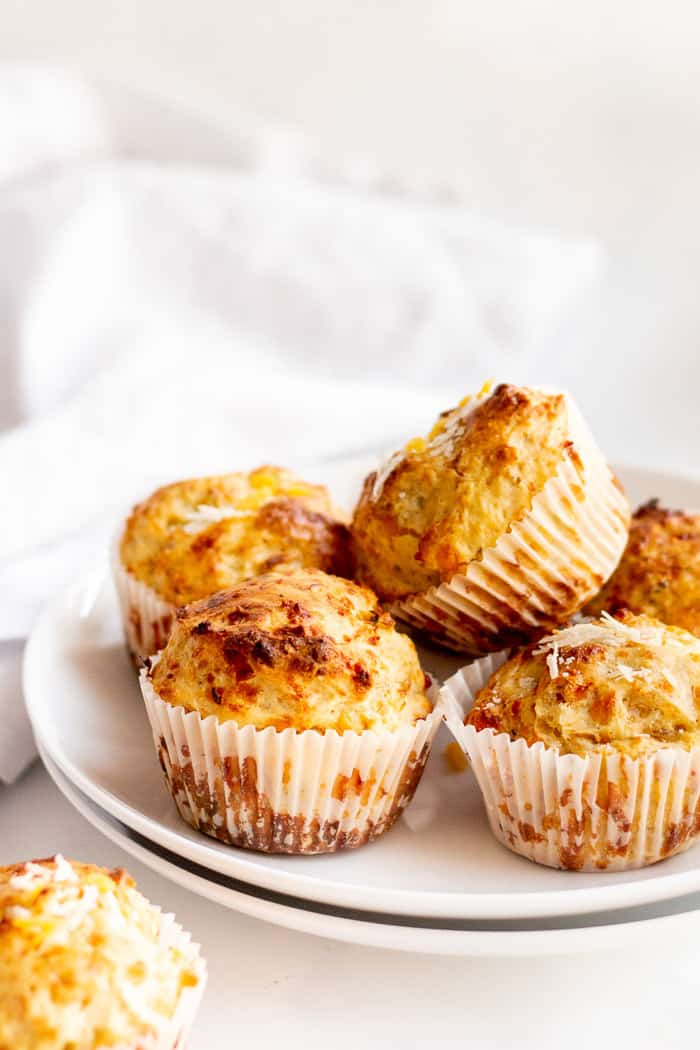 Hey everyone! We are finally in the last stretch of 2021 and that means a whole new season of ingredients and recipes to experiment with. Let's start by talking about breakfast. As a busy working mom of two, my mornings can be pretty hectic. Most nights I tell myself "Zainab, tomorrow you are going to get up early and make yourself an actual healthy meal." Even though my intentions are always good, they don't usually work out. If you are a mom then you know the reason why, time. We never have enough time in the day to get everything done and certainly don't have the time to enjoy a home-cooked breakfast when trying to wrangle two little ones out the door in the morning.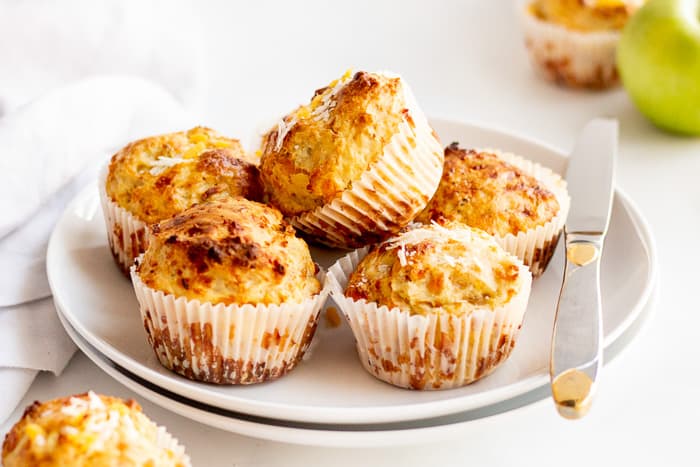 I'm sure you can think of a dozen quick and easy breakfast meals for a busy morning, but do they taste good or healthy? Usually not. So I started experimenting with combinations of flavors and found one that I absolutely fell in love with.
Sharp Cheddar Cheese (Cabot Cheese of course!), fresh sage, and apple are that combination. They compliment each other in a way that makes for such an enjoyable breakfast. So where do these flavors come together? Right inside these Apple Cheddar Savory Muffins.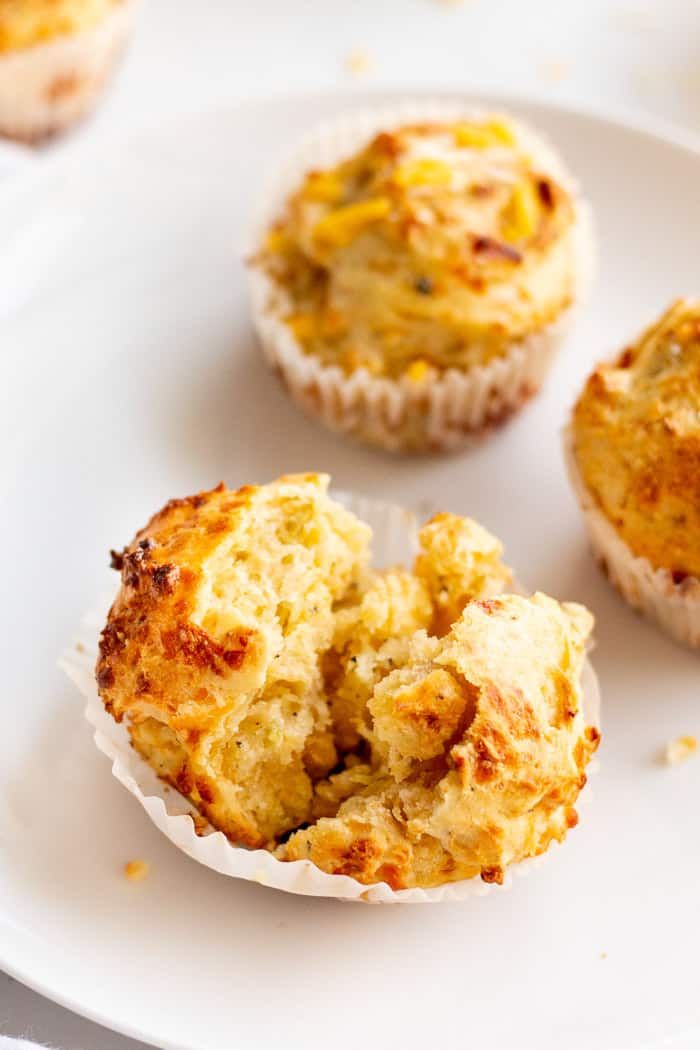 Savory recipes are not ones I usually gravitate to, but I wanted something hearty and tasty without tons of sugar. Some similar recipes to try from my blog are Apple Muffins with Oatmeal Topping or get festive with Eggnogg Cinnamon Swirl Muffins.
Now let's walk through how you can create these Apple Cheddar Savory Muffins.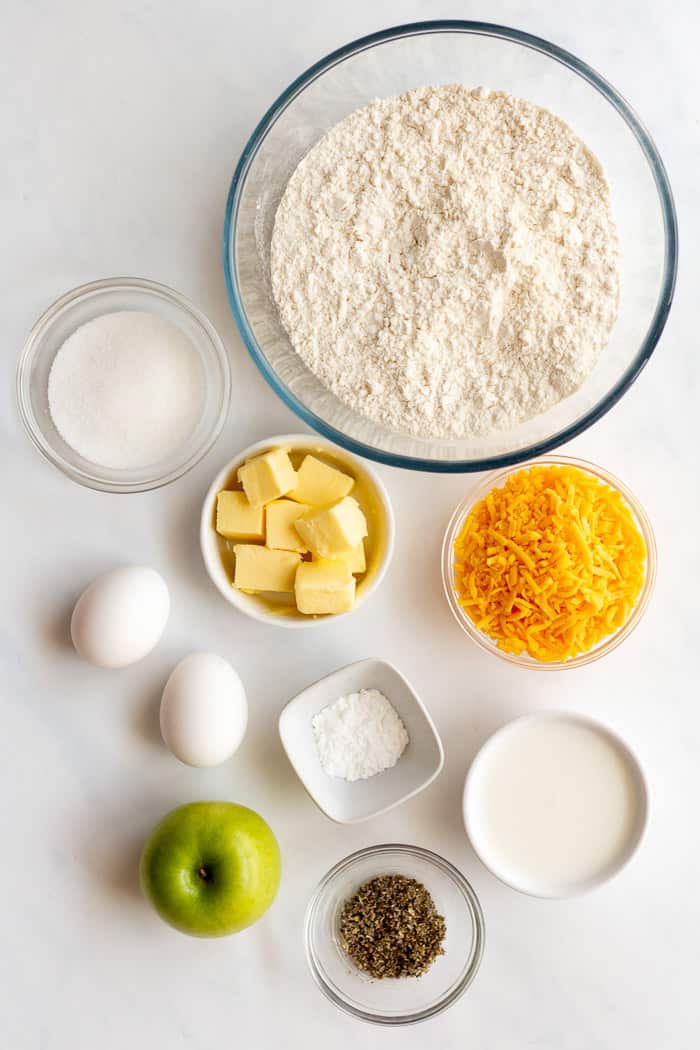 Start by mixing together your dry ingredients in a large bowl.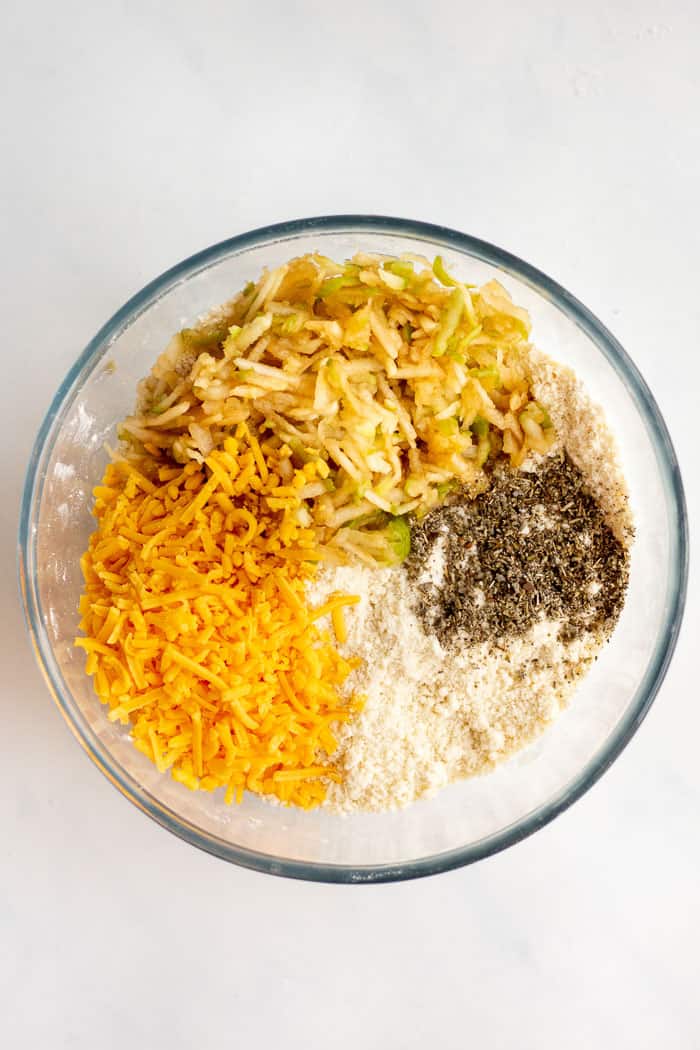 Make a crumble with your hands by cutting butter into the dry mixture.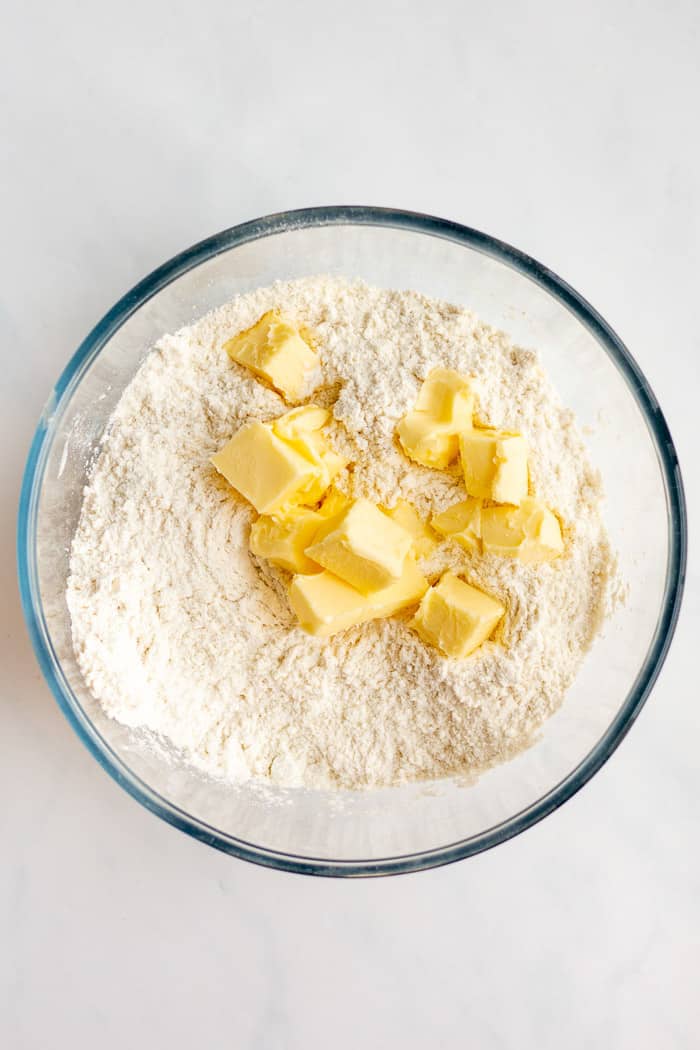 Grate apples and cheese, then chop the sage leaves.
In a separate small bowl, combine the wet ingredients.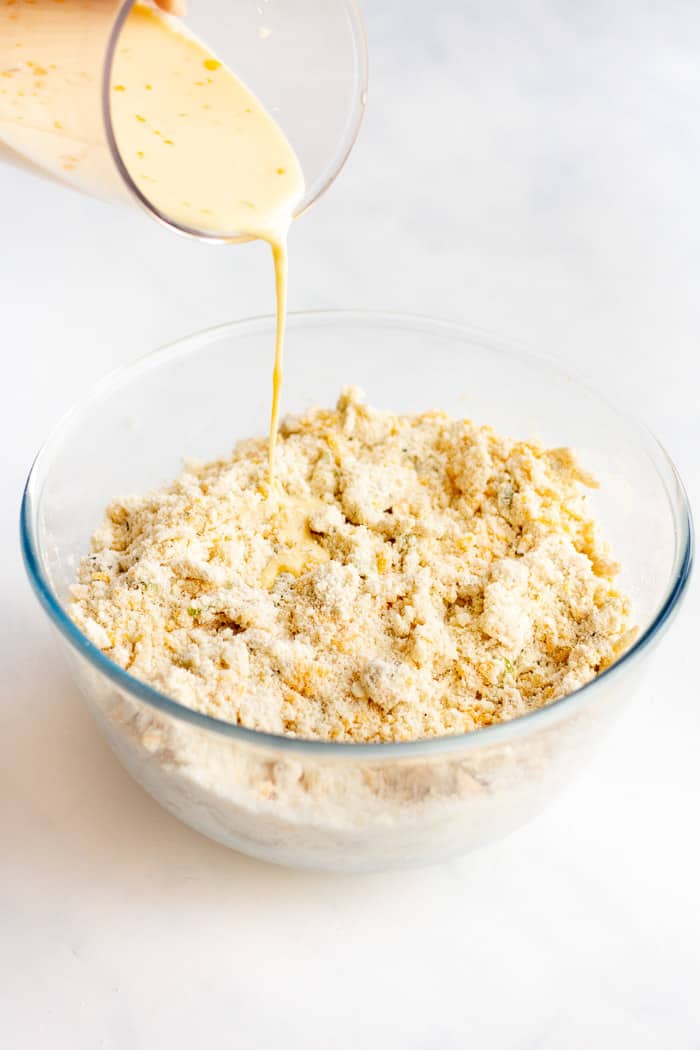 Slowly integrate your wet ingredients into the dry.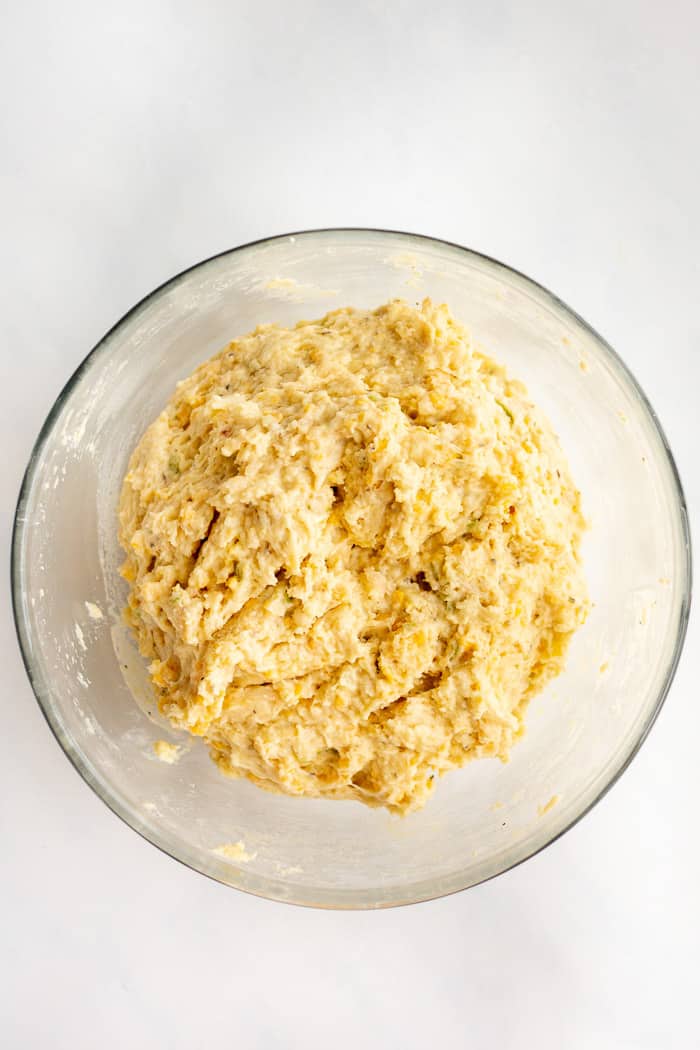 Fill up the cupcake liners.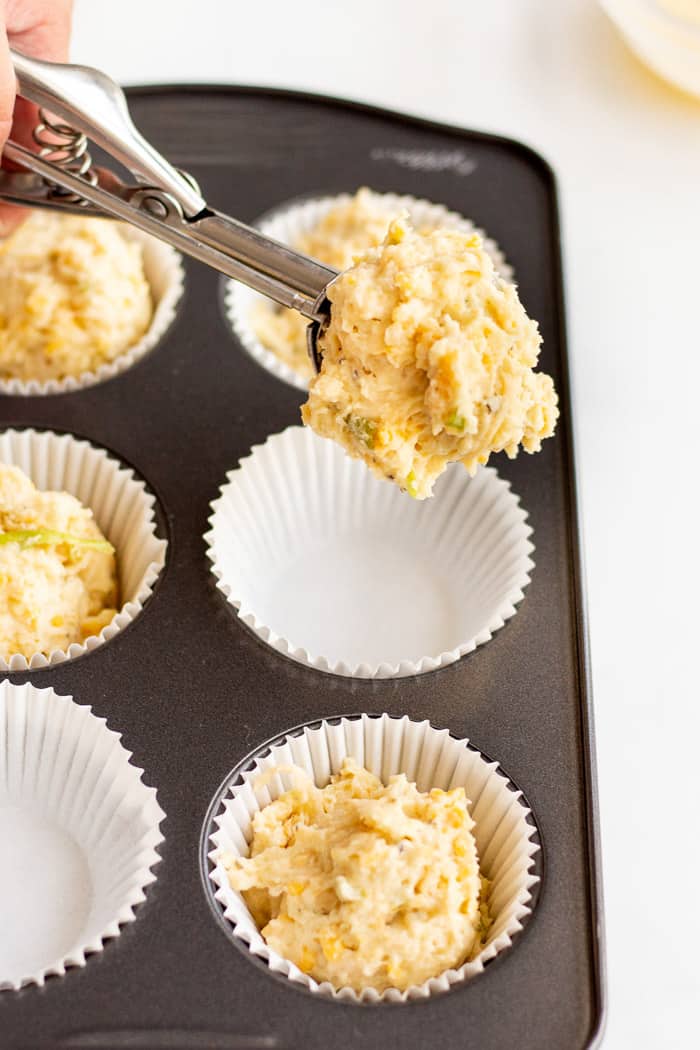 Brush the top of the muffins with milk and seasonings.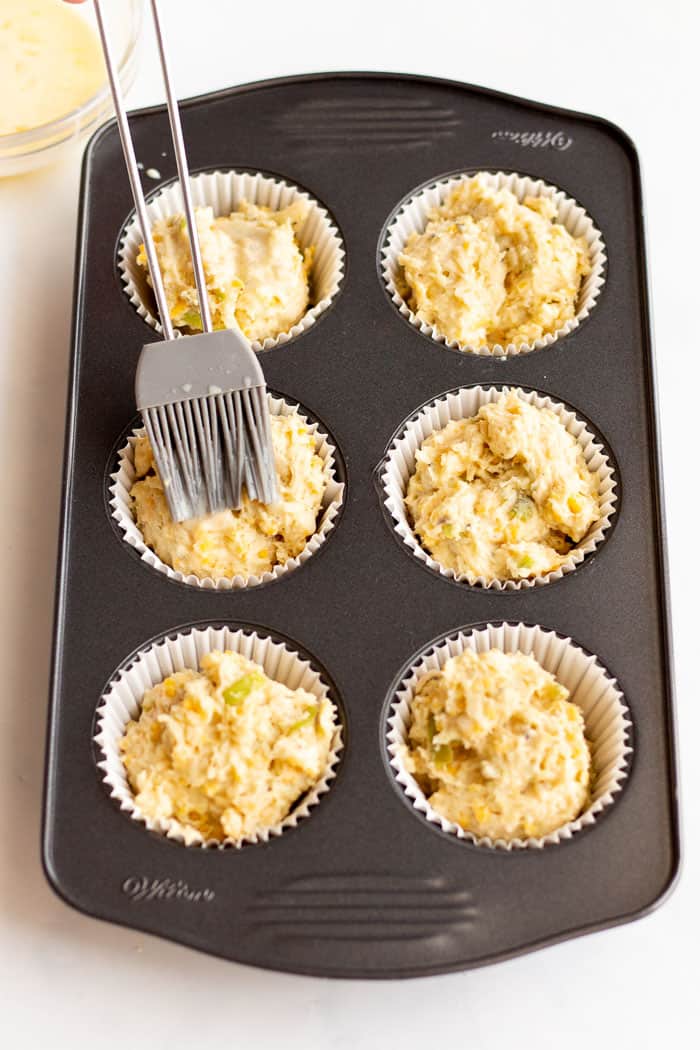 Bake until the top of the muffins are golden brown and then the last thing you have to do is eat them :-).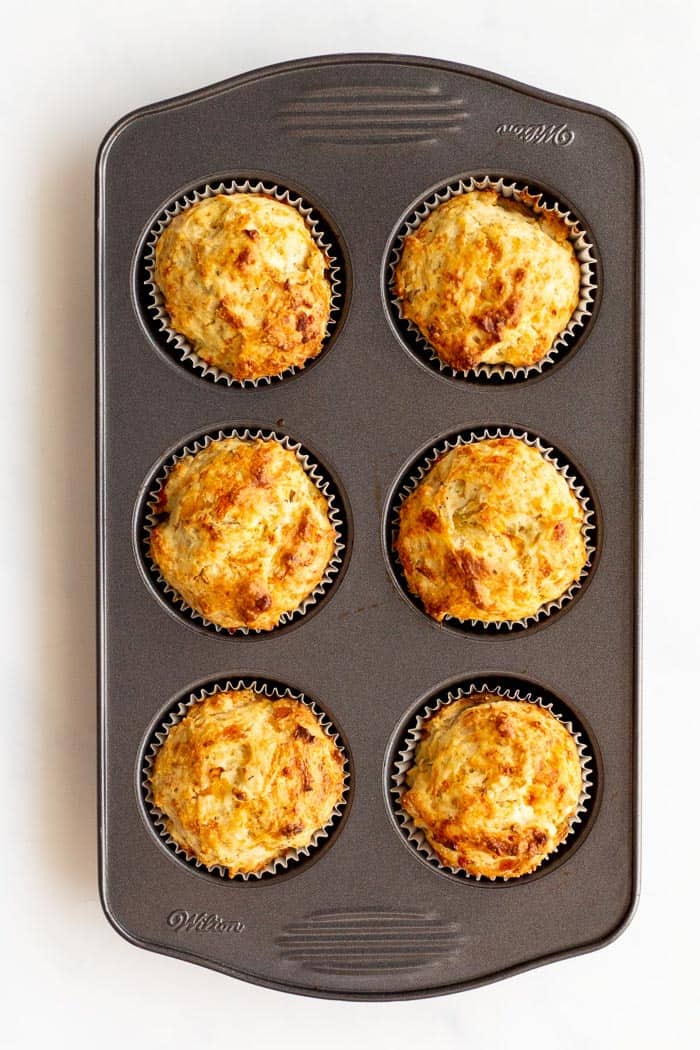 Savory might not be your cup of tea in the morning, but that just means you have the rest of the day to eat these tiny treats. Warm them up and lather them with a slice of melted butter or if you want to keep with the theme try using apple butter.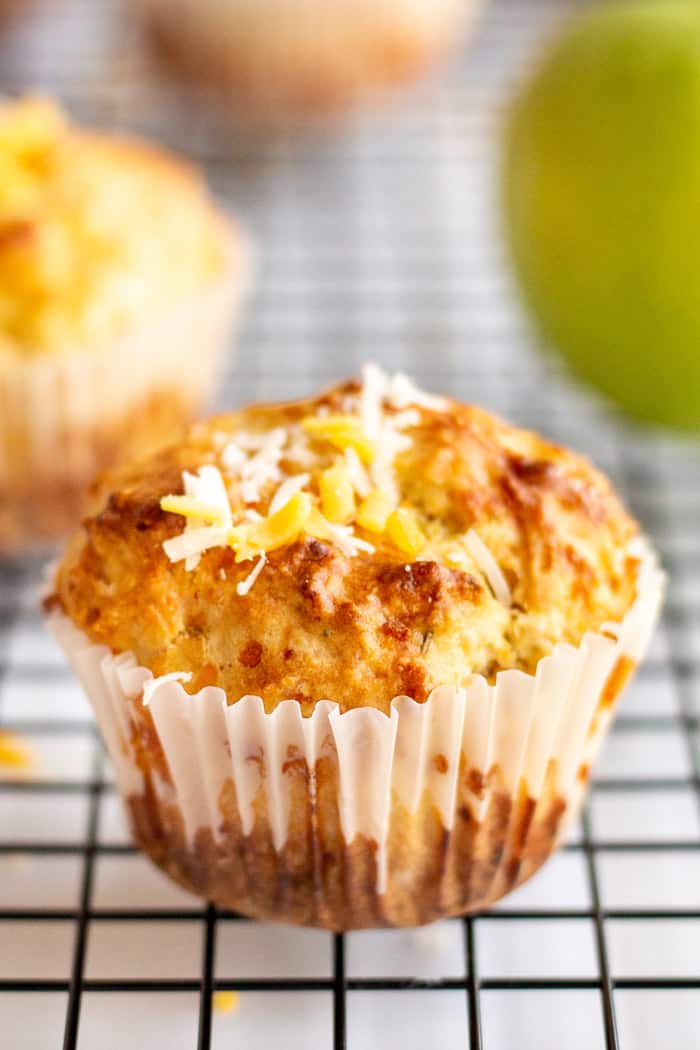 Bake a batch at night and make your mornings run as smooth as possible because let's face it, something always goes wrong. Warm them up for a few seconds, add your butter and you are on your way. Or if you want to stick to the healthier route then just a quick grab and go works just as well.
What do you think of these Apple Cheddar Savory Muffins? Let me know in the comment section below. If you share your first savory muffin across social media, make sure to use the hashtag #aclassictwist.
Have a great one!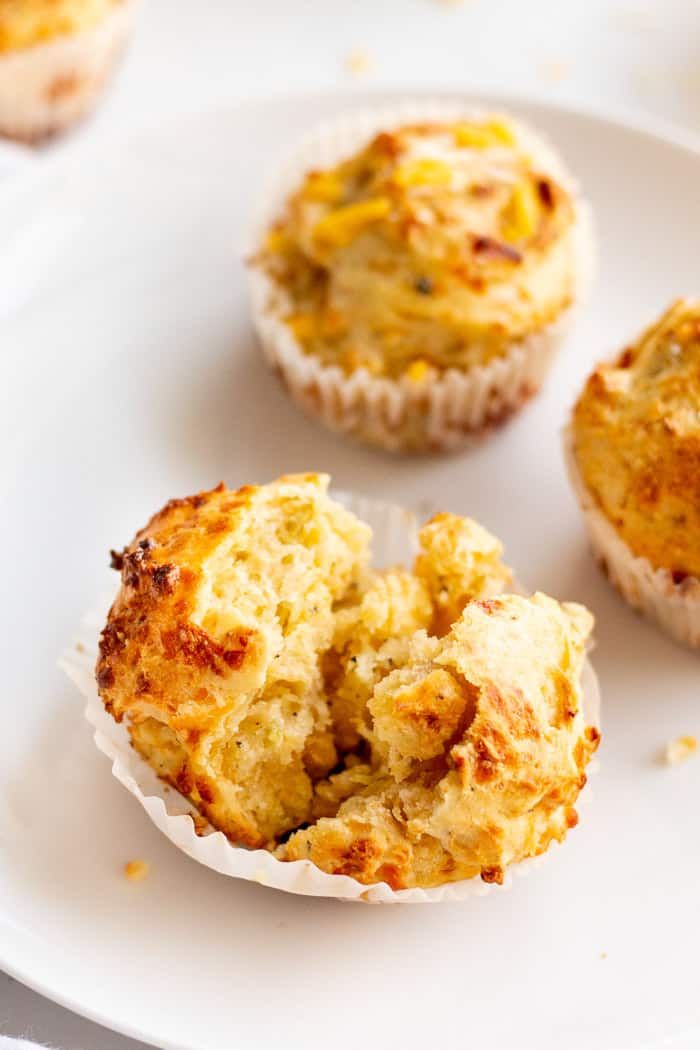 Some helpful tips:
Can I make the dough ahead?
Unbaked dough can be made 1 week ahead. Form the dough then tightly wrap with plastic and freeze. To reheat, brush with milk and increase bake time to 20–25 minutes.
Can I use any variety of apples?
Choose apples that are firm and tart, which tend to be better for baking. Granny Smith is always a good fallback choice for baking if you aren't sure.
Can I use any cheese?
You can use orange or white cheddar. Gruyere or Brie also work well.
What other herbs can I substitute for sage?
Thyme also goes well with apples and cheddar.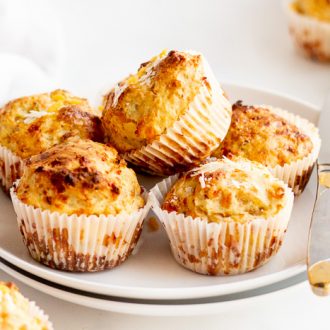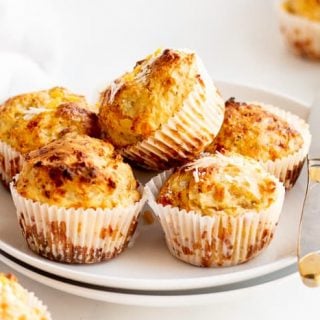 Yield: 9 muffins
Apple Cheddar Savory Muffins
Ingredients
2 ¾ cups all-purpose Flour
2 teaspoon baking powder
¼ cup granulated sugar
½ cup unsalted butter, softened, cut into cubes
1 apple
4 ounce sharp cheddar cheese, plus extra for garnishing
2 teaspoon dried sage or 5 fresh sage leaves (chopped), plus extra for garnishing
2 large eggs
1 cup whole milk
Pinch of salt and pepper
Instructions
Preheat the oven to 425°F and line a standard muffin tin with cupcake liners.
In a large bowl, combine the flour, baking powder, and sugar.
Cut the softened butter into pieces and mix it into the flour mix by rubbing with your fingertips. The mixture should be crumbly once done.
Grate the apple and cheddar cheese and chop the sage if using fresh leaves.
Mix in the apple, cheese, and sage into the flour and butter mixture.
In a separate small bowl, combine the eggs and milk.
Stir the eggs and milk into the flour slowly until well combined and the dough turns soft and sticky. Divide the batter to evenly fill each cupcake liner with the batter.
Brush the tops of the muffins with a little extra milk. Sprinkle with some salt and pepper, if desired.
Bake for 15-18 minutes, or until the muffins are a well risen and golden brown. You may switch on the broiler/griller to brown the top more for the last 1-2 minutes. Remove muffins from the tin & cool on the wire rack.
Notes
-       You can use a food processor to mix the butter into the flour but be careful not to overwork the dough.
-       Enjoy these muffins warm with a little bit of butter or a lot of butter, and always better with a piping hot coffee or te
Recommended Products
As an Amazon Associate and member of other affiliate programs, I earn from qualifying purchases.