Eggnog Cinnamon Swirl Muffins
These eggnog cinnamon swirl muffins will be a holiday favorite with spiced eggnog, orange zest and cranberries. This recipe is sponsored by Krusteaz! Thank you for supporting the brands I love.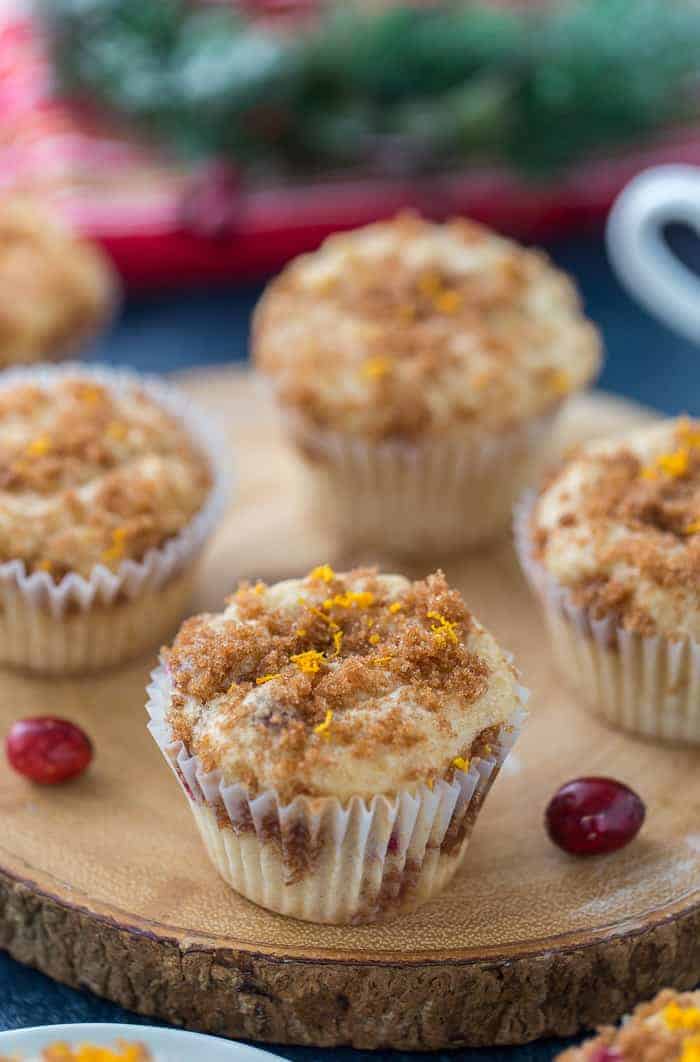 We all know breakfast is the most important meal of the day, yet it's the first one to go when we are busy. With the crazy holiday season in full gear, I'm making it hard for you to ignore breakfast with these on-the-go muffins full with some of my favorite holiday flavors. These eggnog cinnamon swirl muffins are tasty for a quick morning grab-and-go or a mid-afternoon coffee break as they are made with the season's spiced eggnog, orange zest, cranberries and Krusteaz's cinnamon swirl muffins.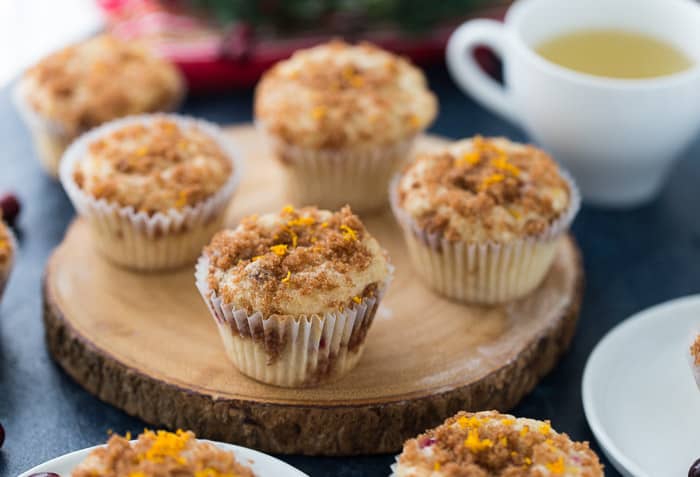 I love transforming box mixes to suit our family's tastes! The cinnamon swirl muffin mix from Krusteaz is amazing as the muffins are moist, soft and bursting with cinnamon flavor. However, I wanted to give it a more holiday flare so I whisked in some leftover eggnog I had from making this eggnog bundt cake, fresh orange zest and fresh cranberries from this cranberry cinnamon star bread. That's the beauty of muffins, you can throw in anything you like to suit your needs. These muffins are versatile and great starters!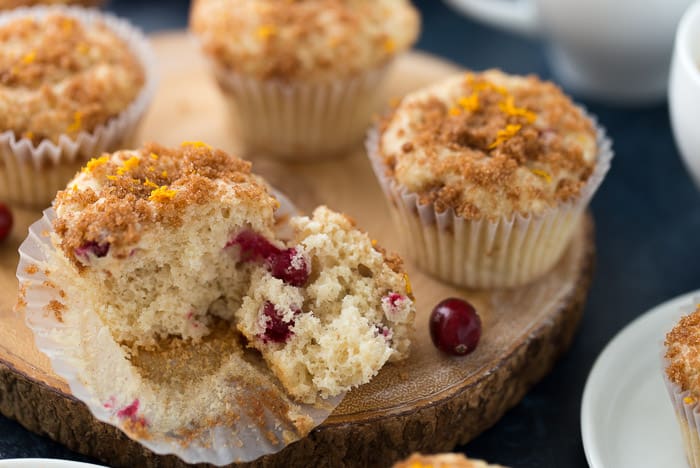 As you get ready to host friends and family, be sure to make these muffins for a breakfast option! They are easy to whip up and are delicious with a cup of tea or coffee.
Grab the full recipe and directions over on Krusteaz.com where I am sharing it with their readers too.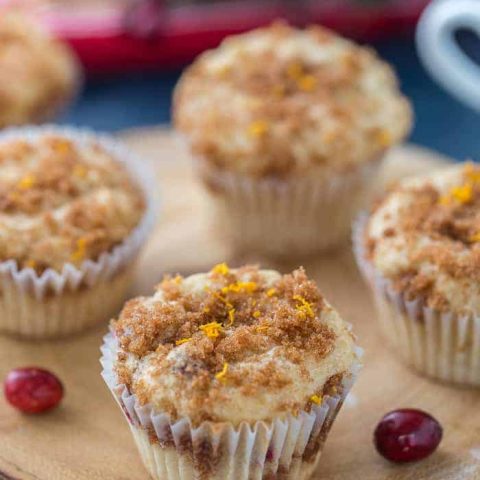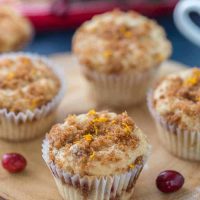 Yield: 12 muffins
Eggnog Cinnamon Swirl Muffins
These cranberry orange swirl muffins will be a holiday favorite with spiced eggnog, orange zest and cranberries. They are the perfect on-the-go breakfast. 
Additional Time
25 minutes
Ingredients
1 package Krusteaz Cinnamon Swirl Muffin mix
1/3 cup eggnog
1/3 cup water
1 large egg
1 teaspoon orange zest
¼ cup fresh cranberries
Instructions
Preheat the oven to 350 degrees F. Line a 12-cup muffin tin with cupcake liners.
In a large bowl, stir the muffin mix with the eggnog, water, egg, and orange zest until well blended. Fold in the fresh cranberries.
Sprinkle half of the cinnamon topping in the batter and swirl.
Spoon the batter into the prepared pans. Top each muffin with a little bit of the remaining cinnamon topping.
Bake the muffins until lightly golden and a toothpick inserted into the center comes out clean, about 18-20 minutes.
Remove the muffins and let cool completely.