Chocolate Peanut Butter Cake
Chocolate peanut butter cake is a peanut lover's dream dessert! A dark chocolate cake recipe with peanut butter frosting makes this chocolate peanut butter cake decadent and delicious!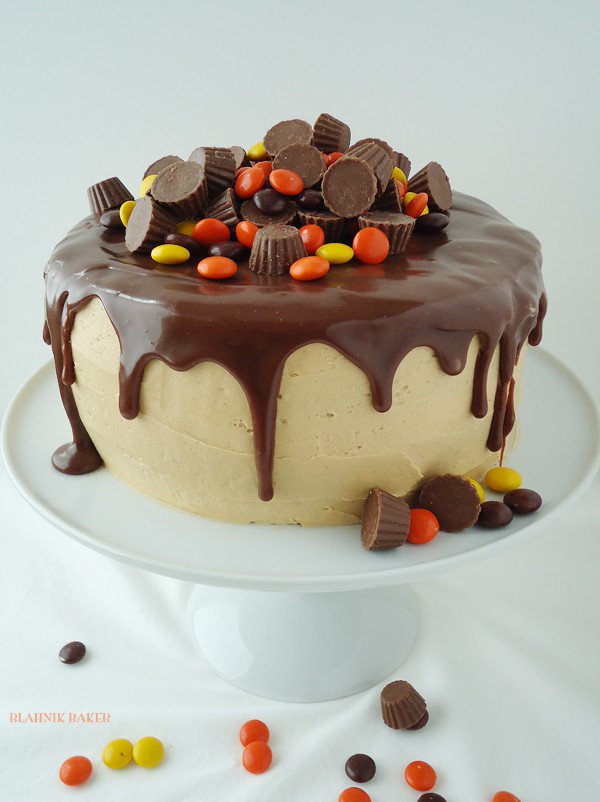 Happy Monday! It seems as if Mondays arrive faster these days. Right? Or is it just me? The weekends fly by too fast, and this weekend was no exception. Saturday, I participated in a 5K Color Fun Run (or half-walk in my case) and got very dyed but it was extremely fun! Once all the dye was washed away, we went out with some friends to a new Dave and Buster's that opened in our mall, where I learned I may have a small, really teeny, gambling problem. A great weekend and absolutely no blogging or lab research was done.
Of course there was this chocolate peanut butter cake as well!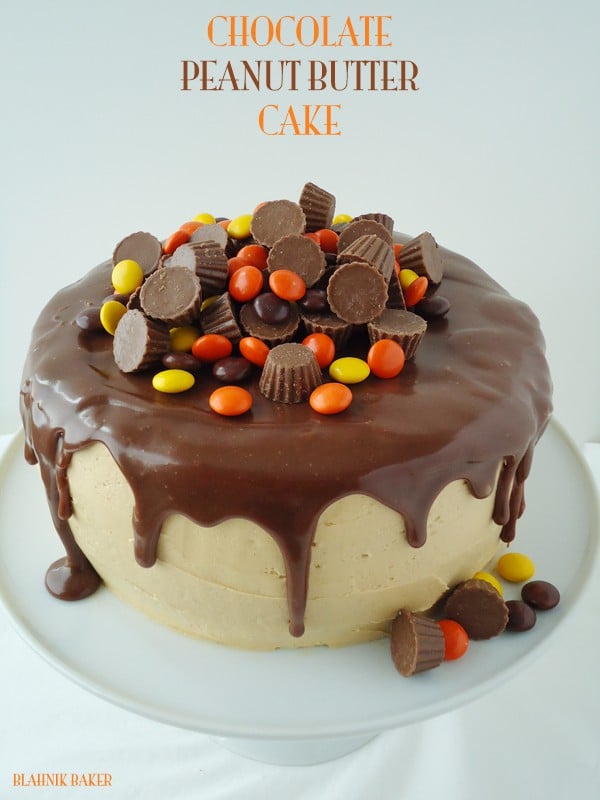 It was the hubby's birthday yesterday and to celebrate another milestone, I made him chocolate peanut butter cake. He is a HUGE peanut butter fan, and I don't think I've met anyone who loves peanut butter as much as him. I knew I had to make him a chocolate peanut butter cake for his special day, and of course there was no objection when I ran the idea by him. Instead, he added to the idea. "Didn't I see someone top a cake with loads of Reese's and peanut butter cups the other day? Do that!" he said. The man knows what he wants and apparently, he spies on me. He was referring to this cake from Kristan.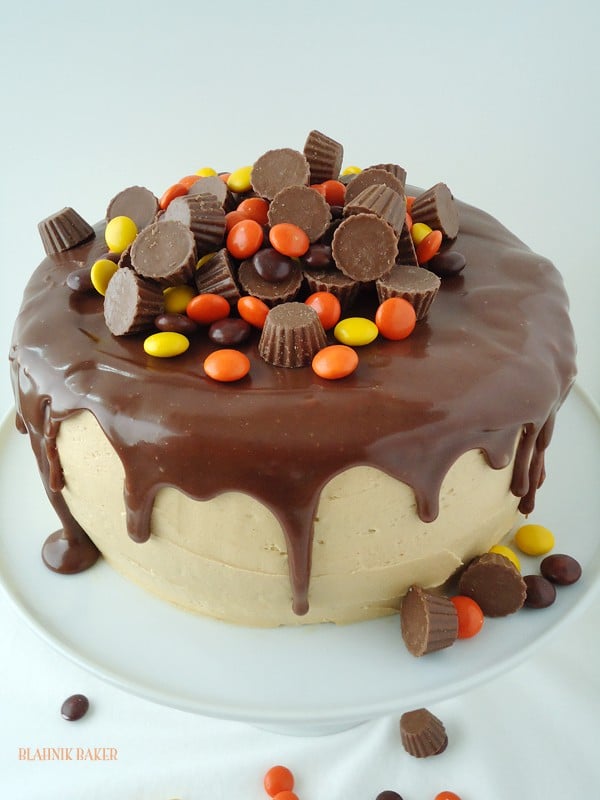 Is this cake too much? Absolutely YES! It's a dark chocolate cake with creamy peanut butter frosting, and as you can see, topped with a chocolate ganache glaze.
Would I ever want a birthday cake with this much peanut butter and chocolate? Nah. This Strawberry Lavender Cake is more my birthday cake style.
But it was his day and as a chocoholic peanut butter lover, his dream did come true with this!
So the next time you want to celebrate a peanut butter lover in your life, you HAVE to make them this chocolate peanut butter cake!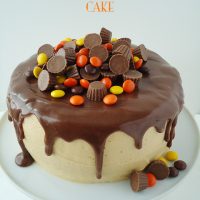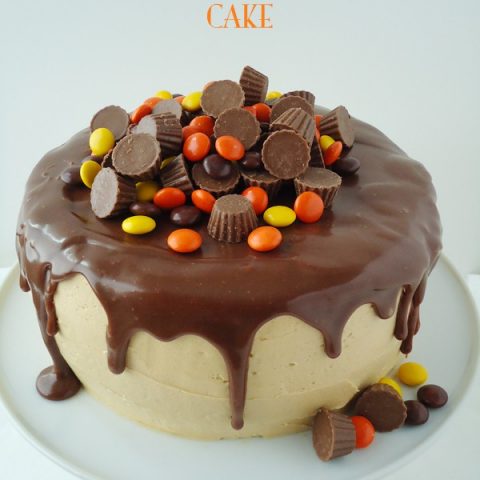 Yield: 1 8-inch cake
Chocolate Peanut Butter Cake
Chocolate peanut butter cake is a peanut lover's dream dessert! A dark chocolate cake recipe with peanut butter frosting makes this chocolate peanut butter cake decadent and delicious!
Prep Time 30 minutes
Cook Time 30 minutes
Total Time 1 hour
Ingredients
Dark Chocolate Cake:
2 cups all-purpose flour
¼ cup cocoa powder
2 teaspoons baking powder
2 teaspoons baking soda
1 teaspoon salt
2 cups sugar
2 cups hot water (Or 1 cup hot water plus 1 cup hot coffee)
5 ounces dark chocolate, chopped and melted
6 tablespoons unsalted butter, melted
2 tablespoons vegetable oil
1 teaspoons vanilla extract
2 large eggs
¾ cup (1 ½ sticks) unsalted butter, room temperature
1 cup creamy peanut butter
1 teaspoon vanilla extract
½ teaspoon salt
1 ½ cups powdered sugar
1 ½ tablespoons milk
Chocolate Glaze:
4 tablespoons unsalted butter
2 tablespoons milk
2 teaspoons corn syrup
1 teaspoon vanilla extract
2 ounces dark chocolate, chopped
1 cup powdered sugar, sifted
Instructions
For the Cake:
Preheat oven to 350 degrees F. Line and grease two 8-inch pans with parchment circles.
In the bowl of an electric mixer, sift together the flour, cocoa powder, baking powder, baking soda, salt and sugar. Mix together on low speed for 1 minute.
In a small bowl, whisk together the hot water, melted chocolate, butter, vegetable oil and vanilla extract. Add the eggs and whisk quickly until combined so they don't cook.
Pour the wet ingredients into the dry ingredients all at once. Mix on medium-low speed until all combined, about two minutes.
Divide batter equally into prepared pans and bake for 25-30 minutes or until a toothpick inserted into the center comes out almost clean.
Cool cakes in pan for 10 minutes before inverting onto a cooling rack and allow to cool completely before frosting.
For Peanut Butter Frosting:
In the bowl of an electric mixer fitted with the paddle attachment, cream the butter and peanut on medium speed until pale and fluffy, about 4 minutes.
Add the rest of the ingredients and mix on low speed to combine. Increase speed to medium and mix until light and fluffy.
Fill and frost cake with peanut butter frosting. Chill in refrigerator while making ganache.
Chocolate Glaze
In a small saucepan, combine the butter, milk, corn syrup and vanilla extract and heat over medium heat until butter is melted. Reduce heat to low and store in the chocolate until melted. Remove from heat and stir in the powdered sugar. Whisk until smooth. Let glaze cool slightly until it appears to thicken. Pour over the top of frosted cake and allow drizzle as desired. Let glaze set before topping with candy. Serve!
Store refrigerated or in an airtight container for up to 3 days.
Happy Birthday Mr J.!!
More Chocolate Peanut Butter Delights:
No- Bake Peanut Butter Chocolate Pie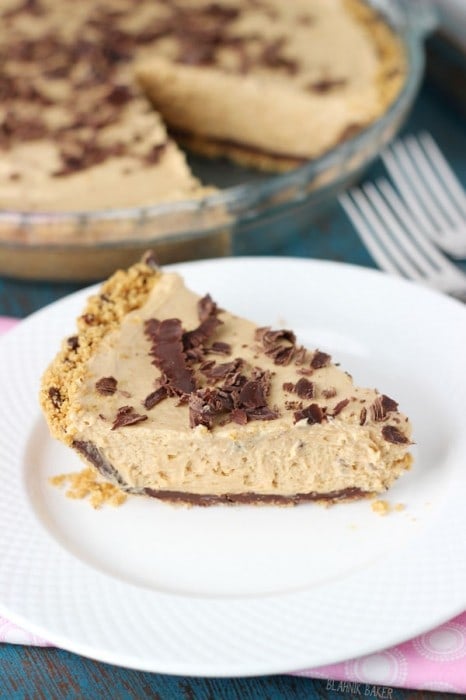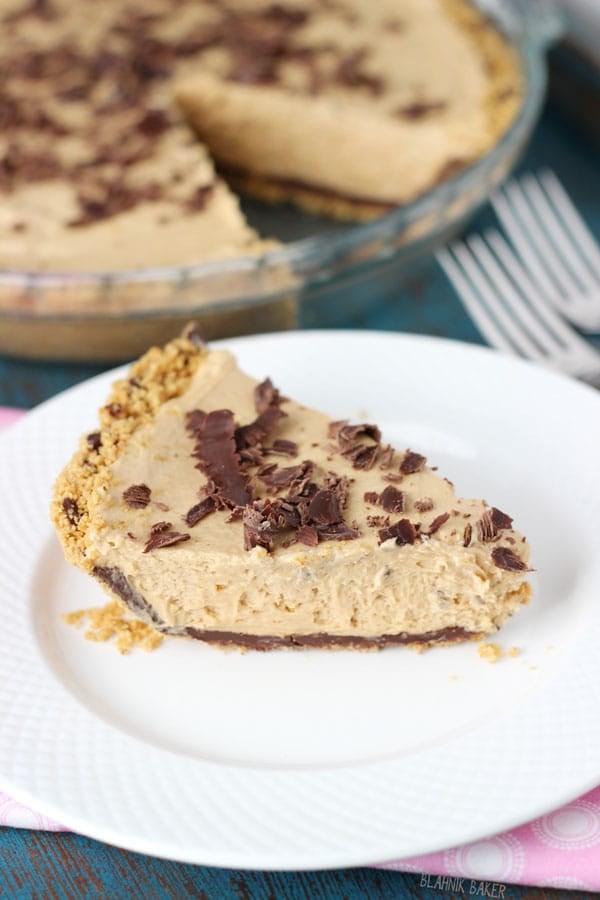 Peanut Butter High Hat Cupcakes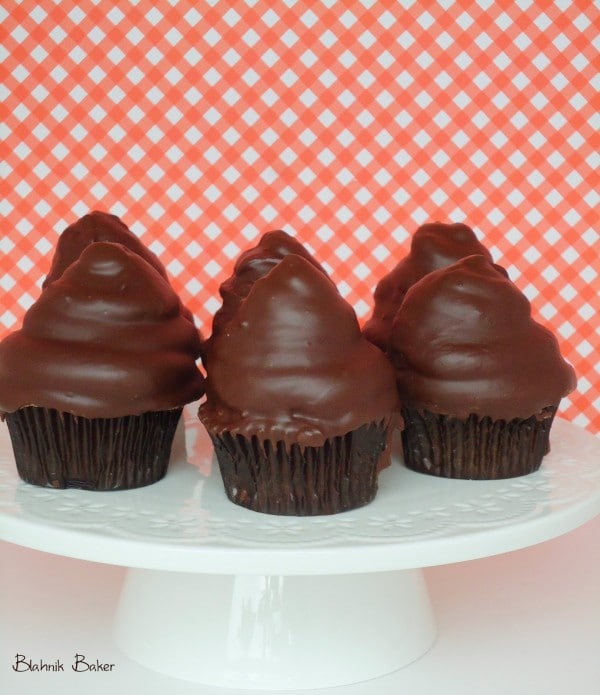 Snickers Peanut Butter Cheesecake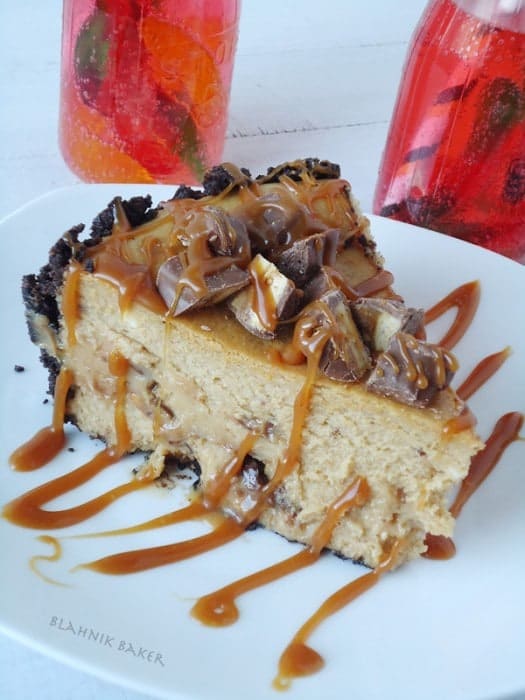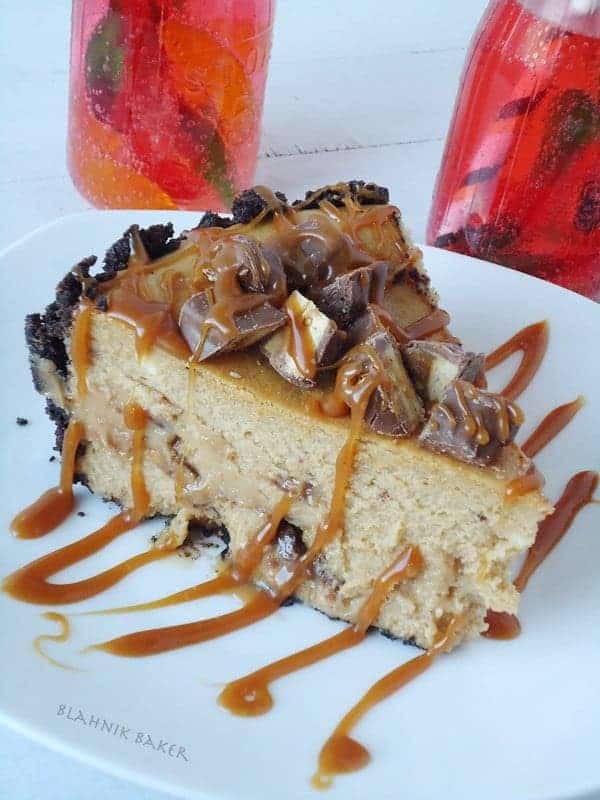 MAKING THIS RECIPE? Share it with us on Instagram using #aclassictwist so we can see what you are baking up in your kitchen!