Chocolate Peanut Butter Ice Cream
This Chocolate Peanut Butter Ice Cream is a creamy, rich, and decadent sweet and salty treat. It's a summer delight!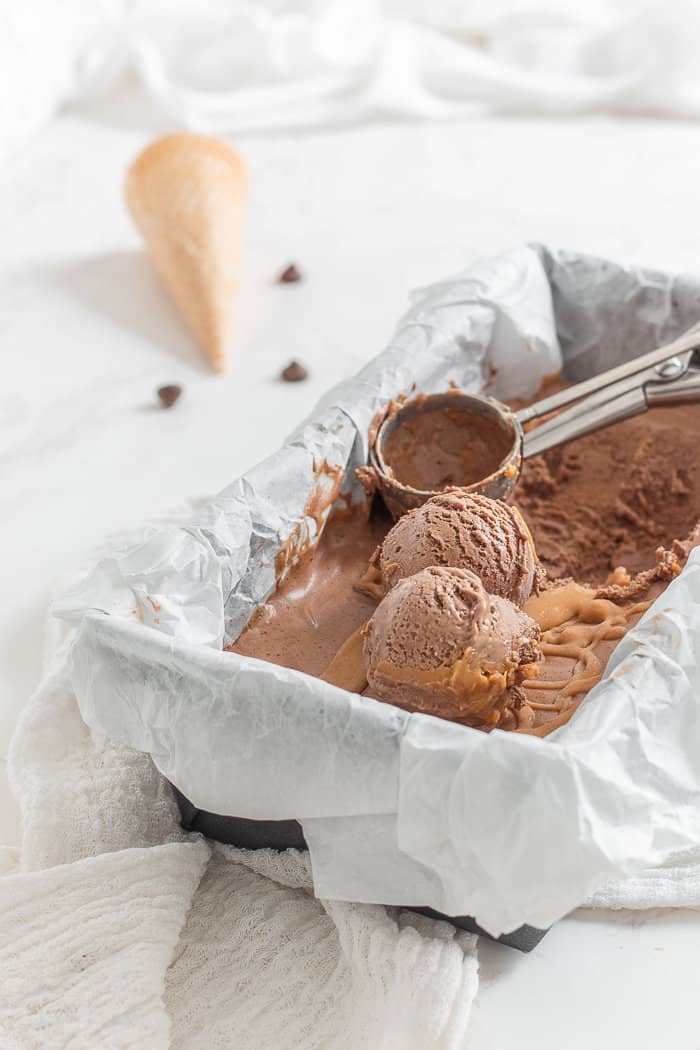 Hey there everyone! After a busy and tiring day, I want nothing more than to put on my comfy clothes, prop my feet up with a big glass of red wine, and watch a movie. However, that isn't my normal reality, and I am sure many of you can relate. After the kids bathe, get in their jammies, and finally go to sleep, what do you do? Pour that glass of wine and raid the freezer.
At the end of a long day, I bet you are opening your freezer for a bowl of your favorite ice cream only to find out that those little ones ate it all after dinner. It's way too late to run to the store, so you just have your wine, relax, and go to sleep.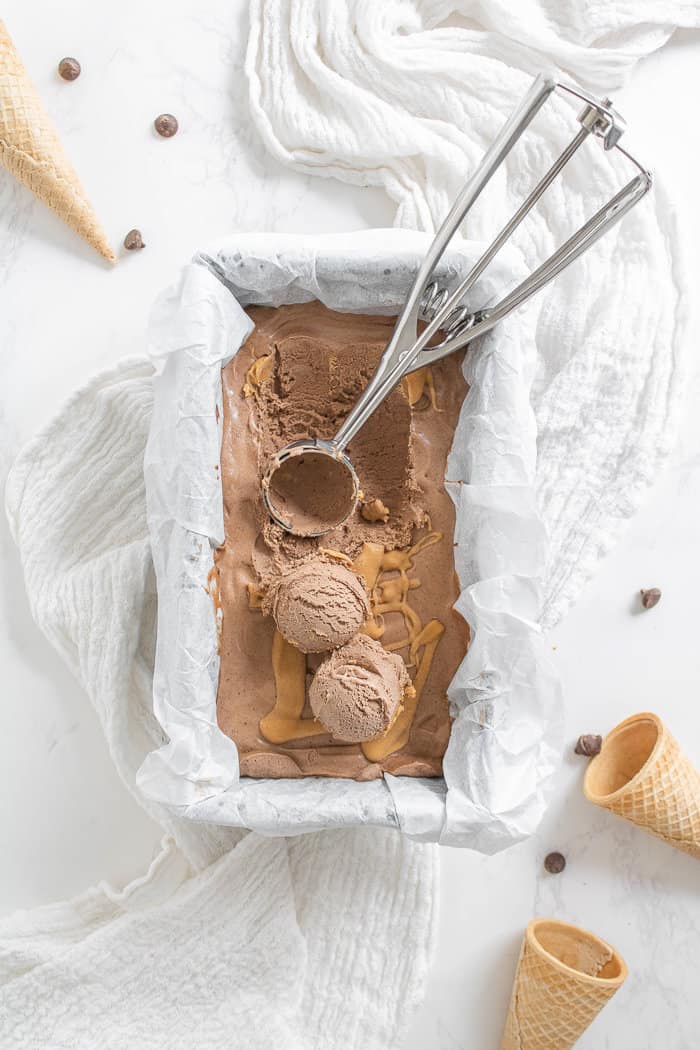 What if I told you that making ice cream at home is super easy? Make your ice cream in the morning and enjoy snack time! This Chocolate Peanut Butter Ice Cream with Pecans will appeal to every family member. Is there a better combination of rich chocolate and creamy peanut butter? They compliment each other so well without overshadowing one another. It's like tasting a cold and refreshing bite into Reese's cup with added pecans.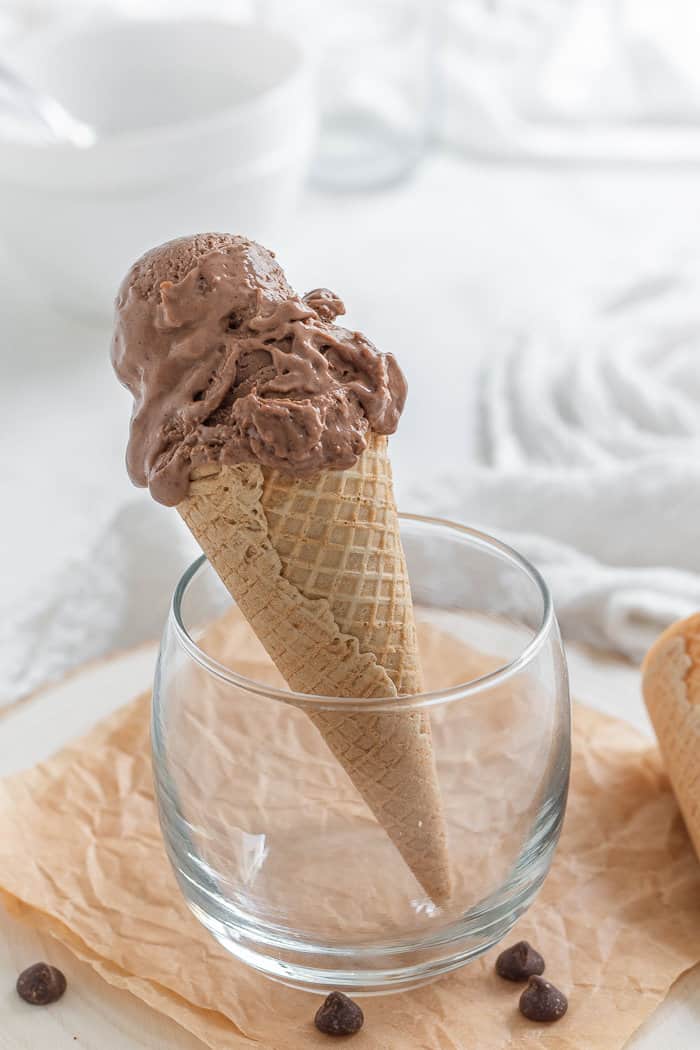 The pecans are toasted to bring a slightly nuttier flavor, and it actually draws out the oils inside the pecan for a smooth flavor. This ice cream is not only my go-to after the kids go to sleep, but when that sun starts glaring down on us and we need a refreshing snack to cool down.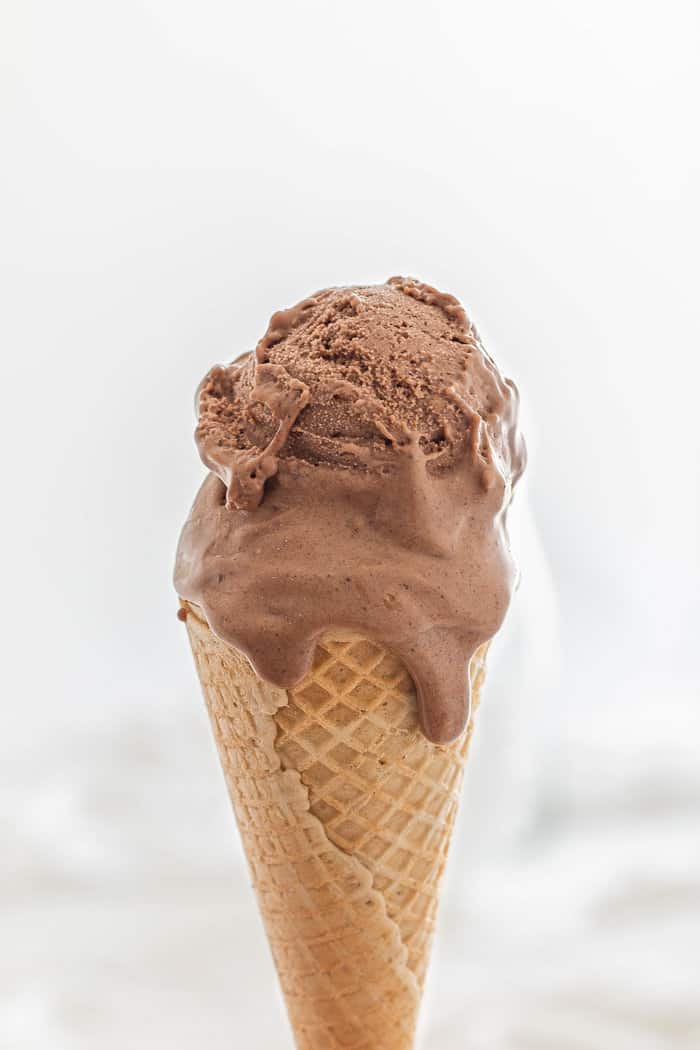 Let me walk you through how to make this scrumptious recipe to enjoy during these warm summer months ahead.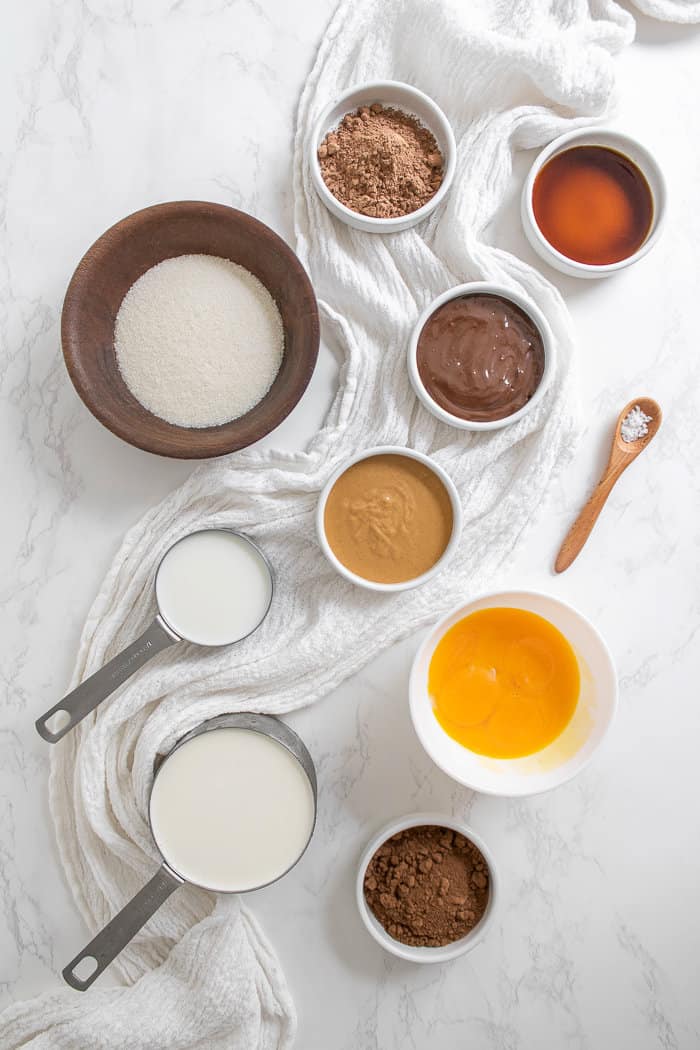 Pour milk into a small pot and heat until simmering. Do not boil.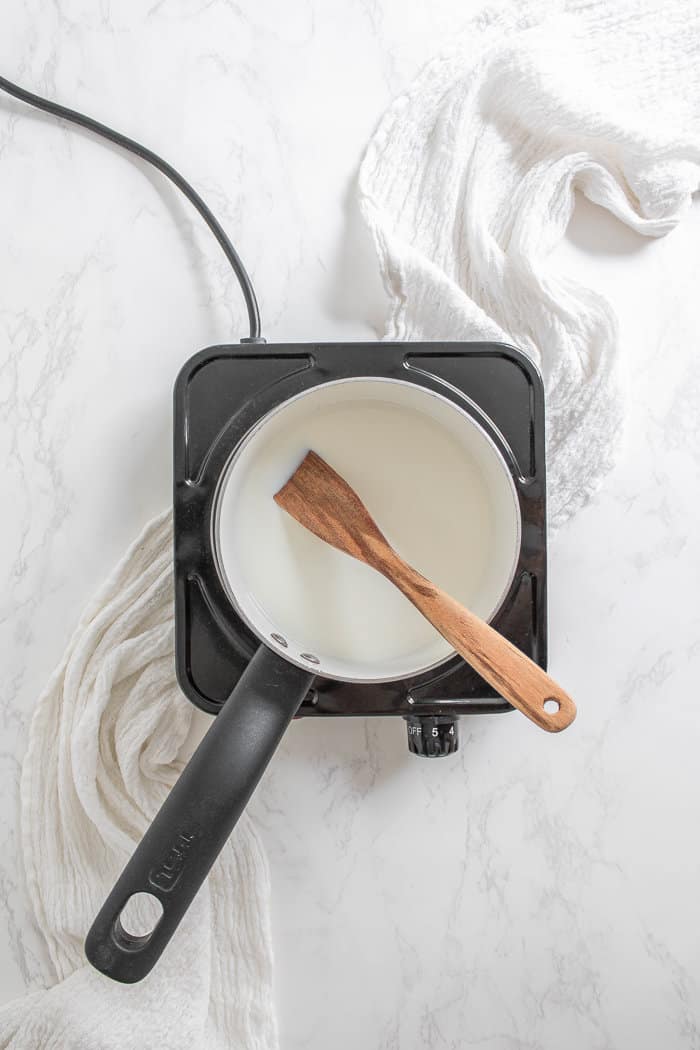 Combine egg yolks, sugar, cocoas, and salt into a bowl.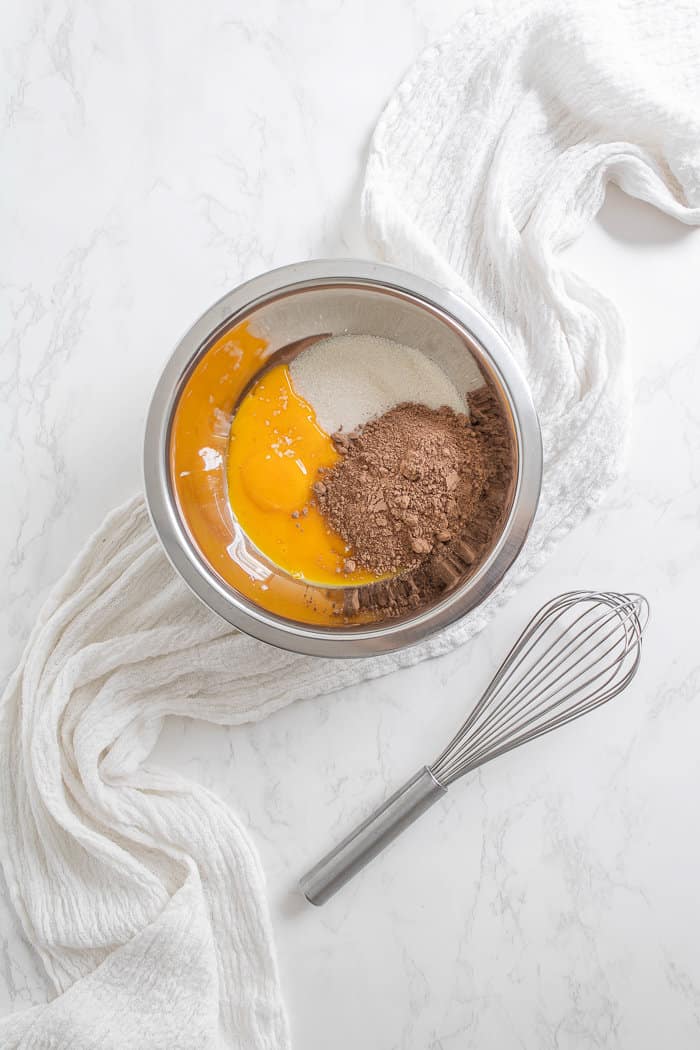 Once your milk has small bubbles foaming on the side, gently pour it into your egg mixture while whisking constantly. Add the mixture back to your pot.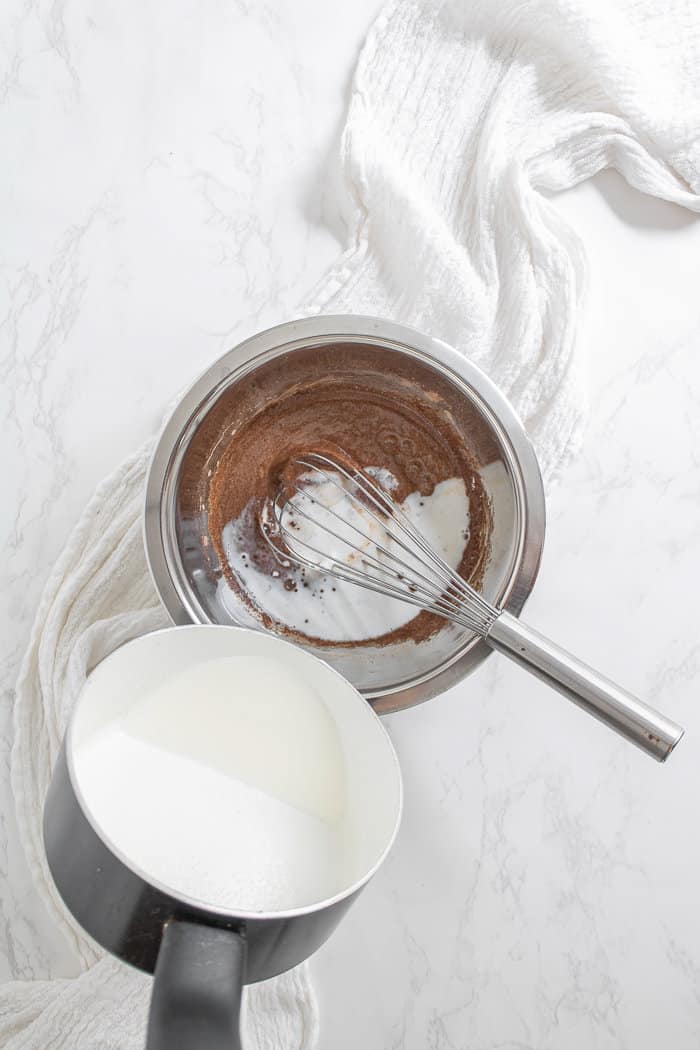 Melt the peanut butter and chocolate in a separate bowl and add to the pot on low heat.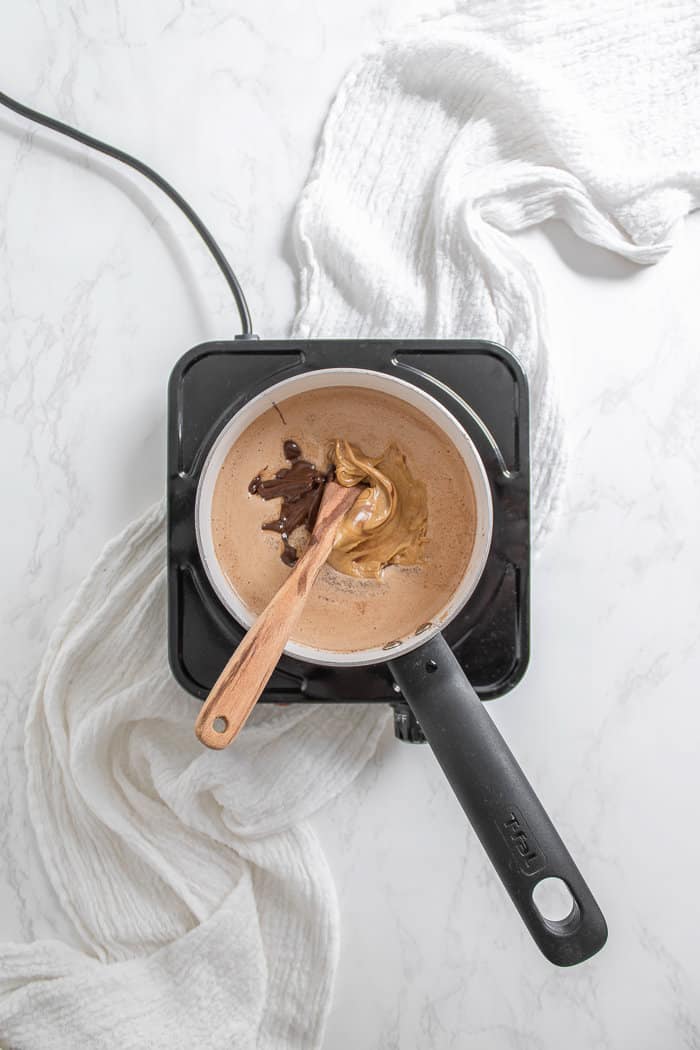 Use a fine-mesh sieve to strain the custard.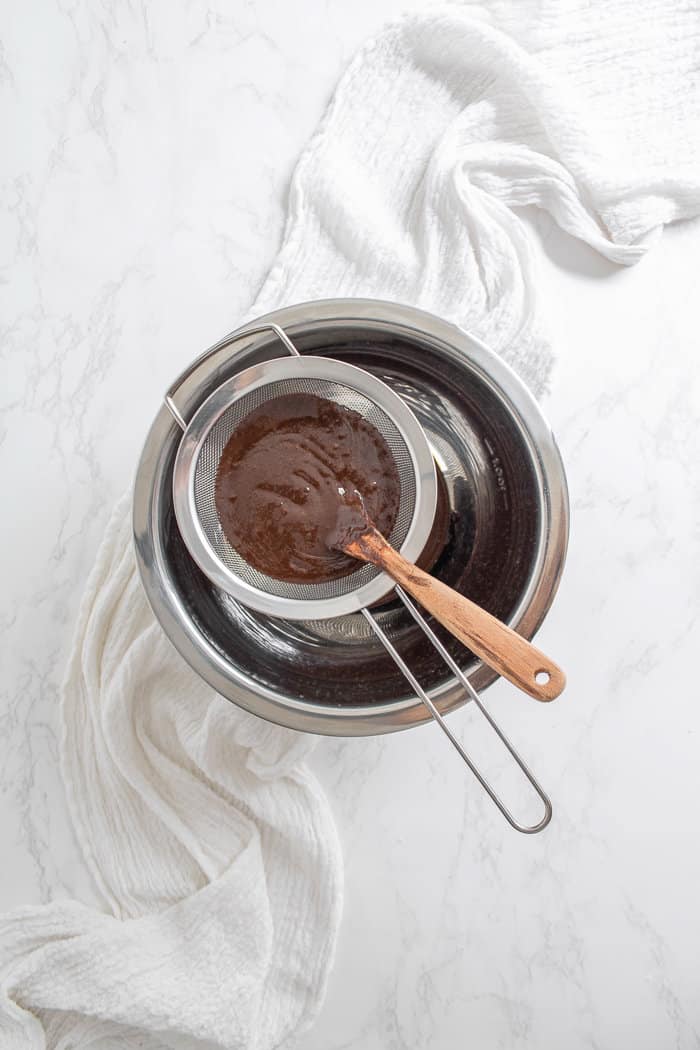 Stir in heavy cream and vanilla extract, combine thoroughly and freeze overnight.
Churn in your ice cream maker.
Spread into a loaf pan, smooth out, drizzle with melted peanut butter and serve.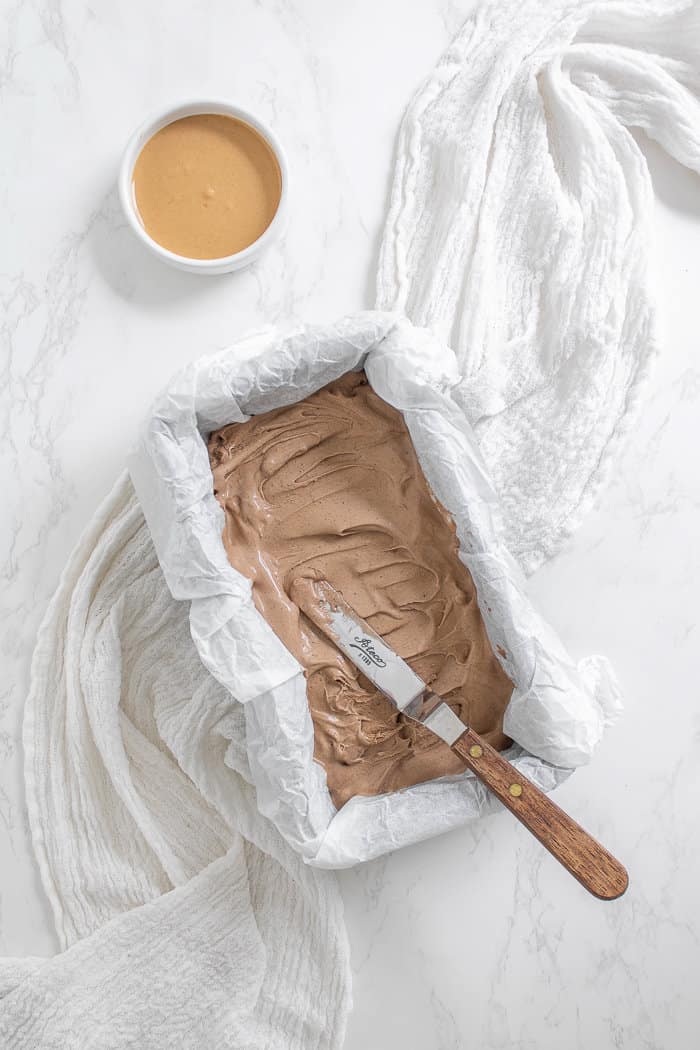 Could you think of an easier recipe to enjoy all of the summer?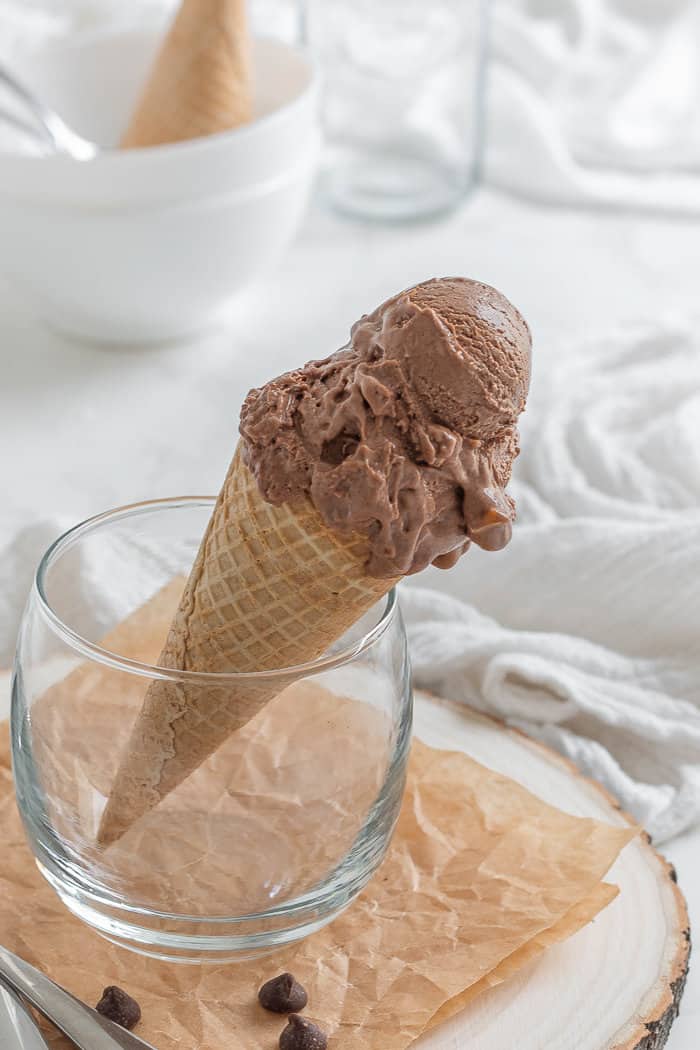 If you love this Chocolate Peanut Butter Ice Cream with Pecans, you should try some of these other ice cream recipes. Have no ice cream maker? This No Churn Chocolate Kit Kat Ice Cream is for you. Have kids? They would love these Blackberry Popsicles or Banana Walnut Cheesecake Ice Cream.
If you're craving more chocolate and peanut butter try my chocolate cupcakes with peanut butter frosting.
These are excellent additions to any summer outing. Enjoy the season but make sure to stay cool!
What do you think of this recipe? Let me know in the comment section below. If you share across social media, make sure to tag #aclassictwist, so I can see all your beautiful recipes come to life.
Happy Freezing :-).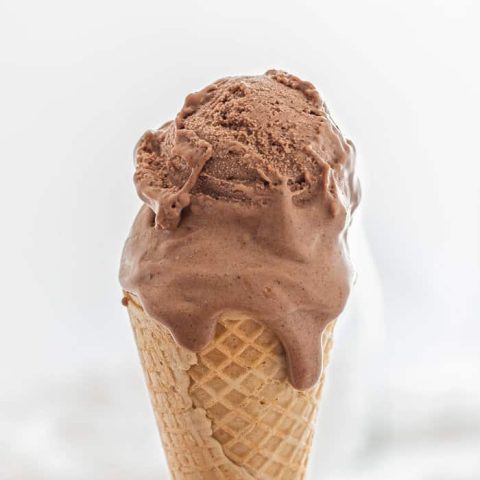 Yield: serves 8
Chocolate Peanut Butter Ice Cream
Prep Time 20 minutes
Additional Time 6 hours
Total Time 6 hours 20 minutes
Ingredients
1/2 cup milk (I used 1%)
4 large egg yolks
1/2 cup granulated sugar
2 tablespoons unsweetened cocoa powder
2 tablespoons dark cocoa powder
a pinch of kosher salt
3 tablespoons creamy peanut butter, melted
2 ounces semisweet chocolate, melted
1 1/2 cups heavy cream, cold
2 teaspoons pure vanilla extract
2 tablespoons toasted pecans, chopped
Instructions
Pour the milk into a small pot and place over medium heat. Warm and do not let it boil.
Whisk the egg yolks, sugar, cocoas, and salt together in a medium bowl. When the milk is hot and steamy, and there are small bubbles forming around the edges, slowly dribble it into the egg mixture, while whisking, to warm the yolks. When all the milk has been added, transfer the mixture back to the pot.
Add the melted peanut butter, and melted chocolate, and continue to cook, over low heat, until the mixture has thickened slightly.
Strain the custard through a fine-mesh sieve, into a heat-safe bowl. Stir in the heavy cream and vanilla extract. Cover, and refrigerate overnight.
Churn the ice cream in a chilled ice cream maker, following your manufacturer's instructions.
At the very end of the process, add the pecans and let mix into the ice cream.
Spread the ice cream in the bottom of a loaf pan. Optional, drizzle with 2 ounces of melted peanut butter over the ice cream.
Cover the surface with plastic wrap and freeze solid.
Recommended Products
As an Amazon Associate and member of other affiliate programs, I earn from qualifying purchases.