No Churn Nutella Swirl Ice Cream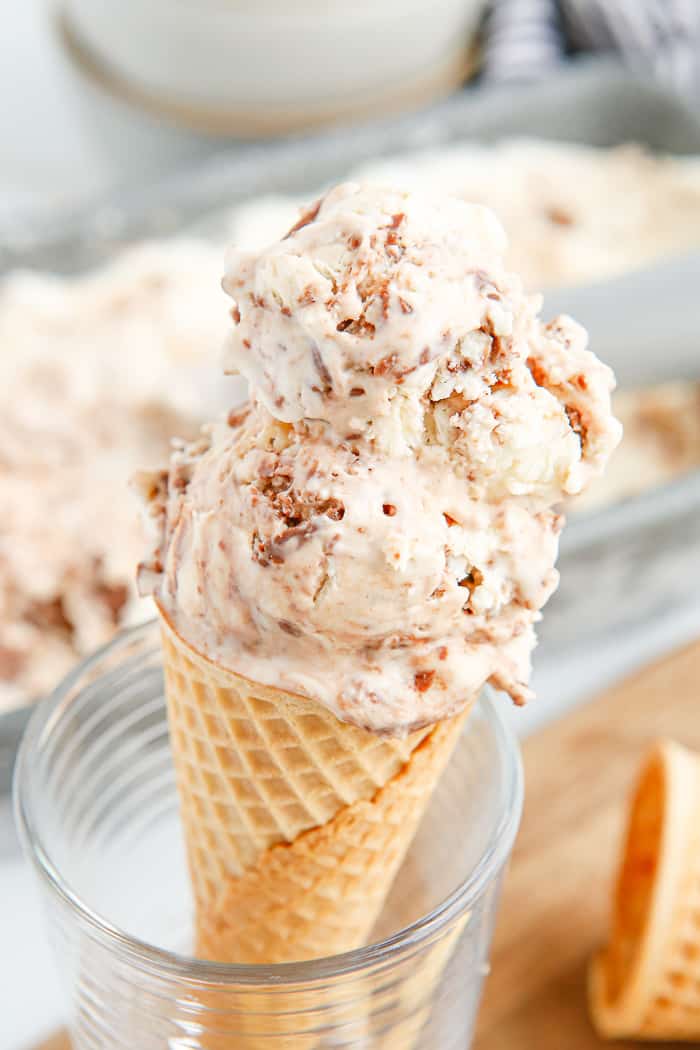 Welcome back friends to another wonderful recipe to make your holidays, celebrations, and daily life easier.
We are halfway through May, which means that the school bell will be ringing for the last time this school year within the next month. With all the horrible events that have unfolded with COVID over the past few years, one thing that many of us enjoyed was spending more time with our family. It made us slow down and really spend a memorable time with our little ones. My kids were ecstatic that Mom and Dad were home all Summers for them to play with.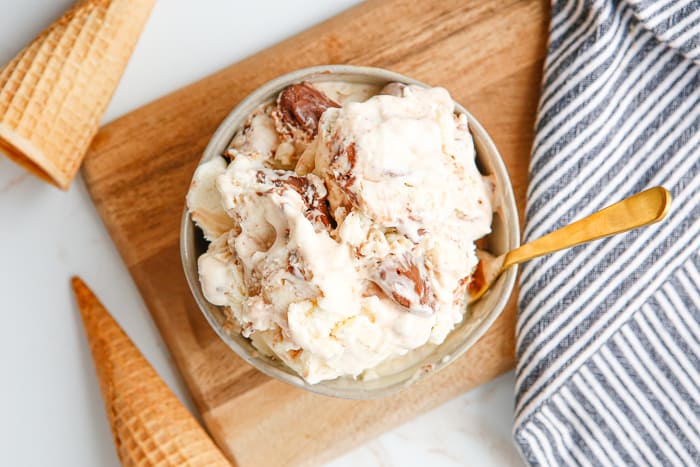 I absolutely loved being able to make my workspace on the patio while the kids played in the sprinkler with grins from ear to ear. Now that life is going back to some level of "normal", and this summer will be back to babysitting and day camps.
Make it easy on your babysitter by making this No-Churn Nutella Swirl Ice Cream, so the kids have a refreshing and delicious snack to enjoy without driving them insane. We all know how kids push when they want something, and this recipe is super easy to whip up and have ready on the same day.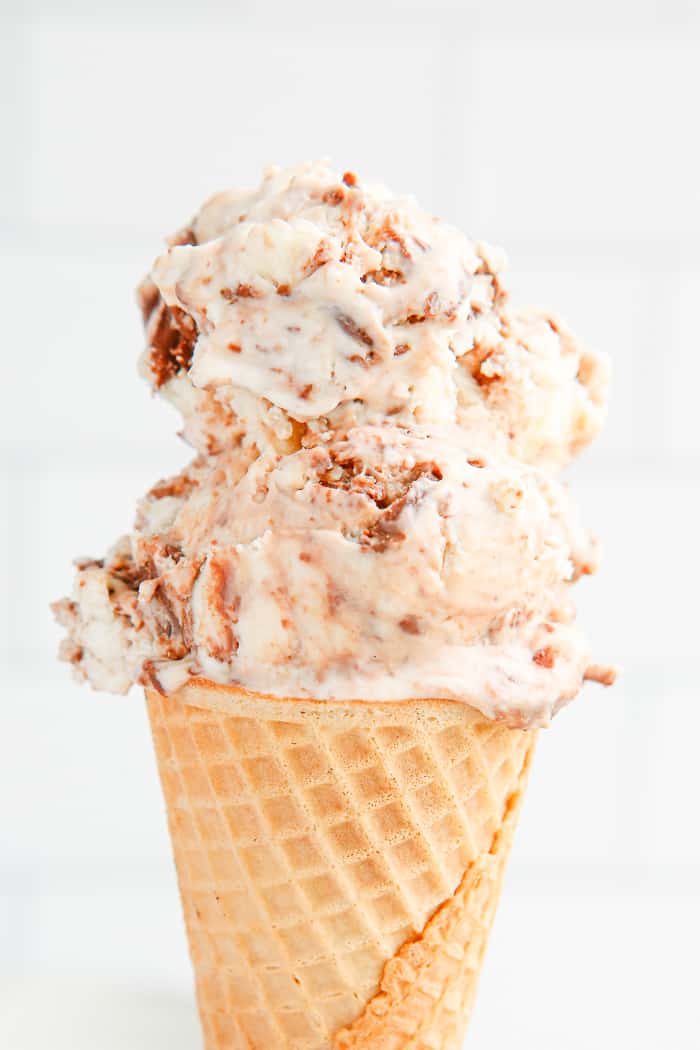 No-Churn recipes mean no fancy kitchen equipment needed. Just some simple ingredients that create a glorious flavor when combined.
This No Churn Nutella Swirl Ice Cream uses just five ingredients (yes, five!), so you won't even break a sweat.
Let's dive into whipping up this recipe at your home. If you don't want to see step by step now, you can simply scroll to the bottom.
Gather your ingredients and chill a loaf pan in your freezer.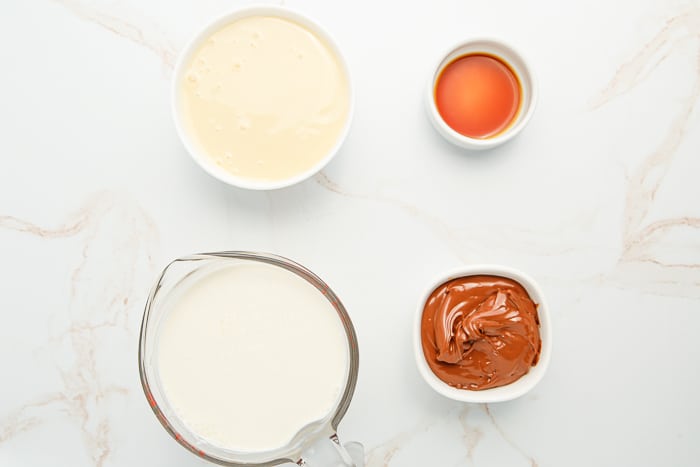 Beat your chilled heavy whipping cream until stiff peaks are formed.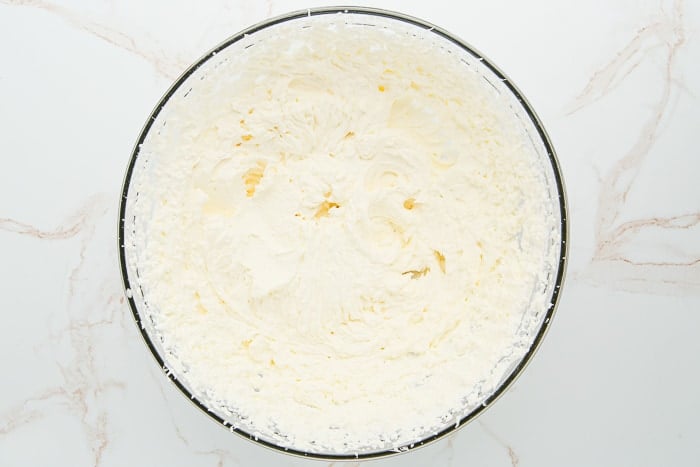 Add in your condensed milk and vanilla extract. Fold until combined.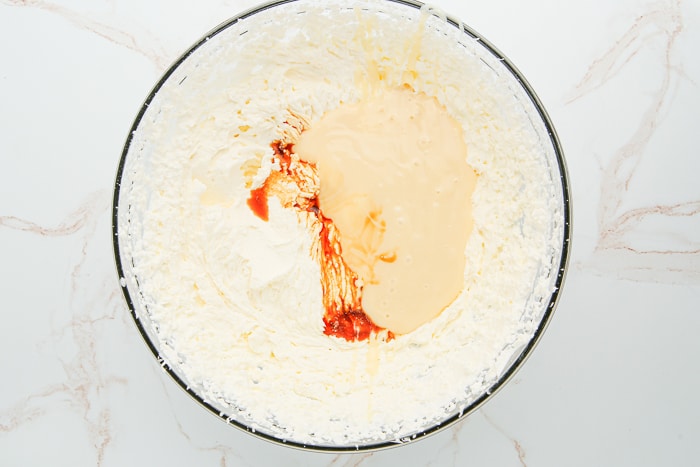 Remove your pan from the freezer and pour in half of the ice cream mixture.
Dollop your chocolate hazelnut spread over the first layer.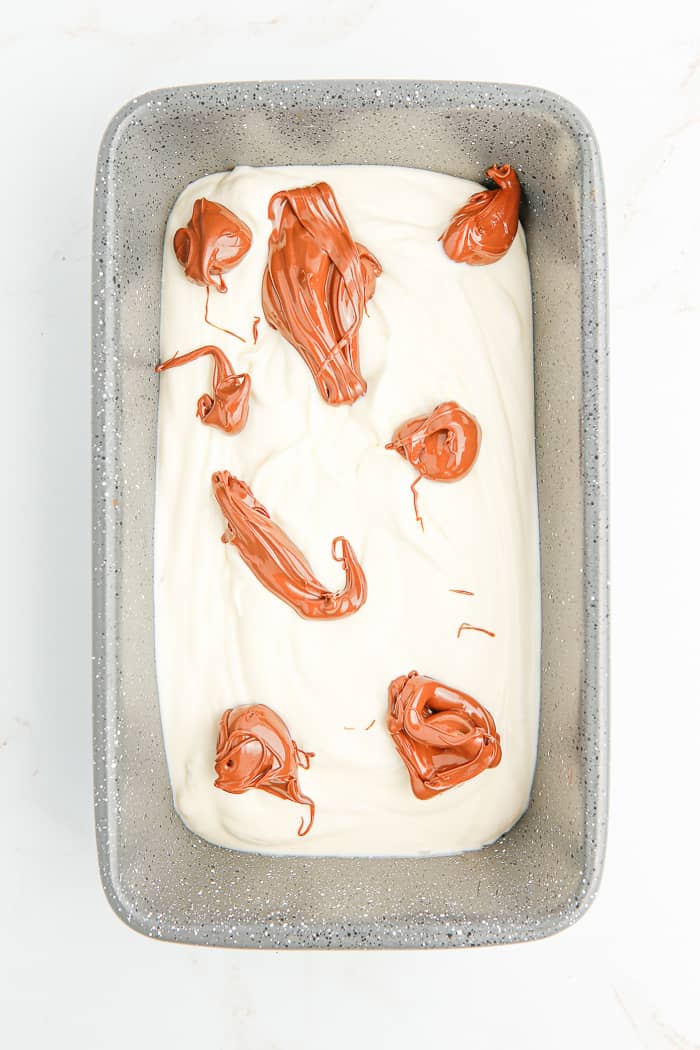 Pour the rest of your mixture into the pan. Swirl the mixture all together.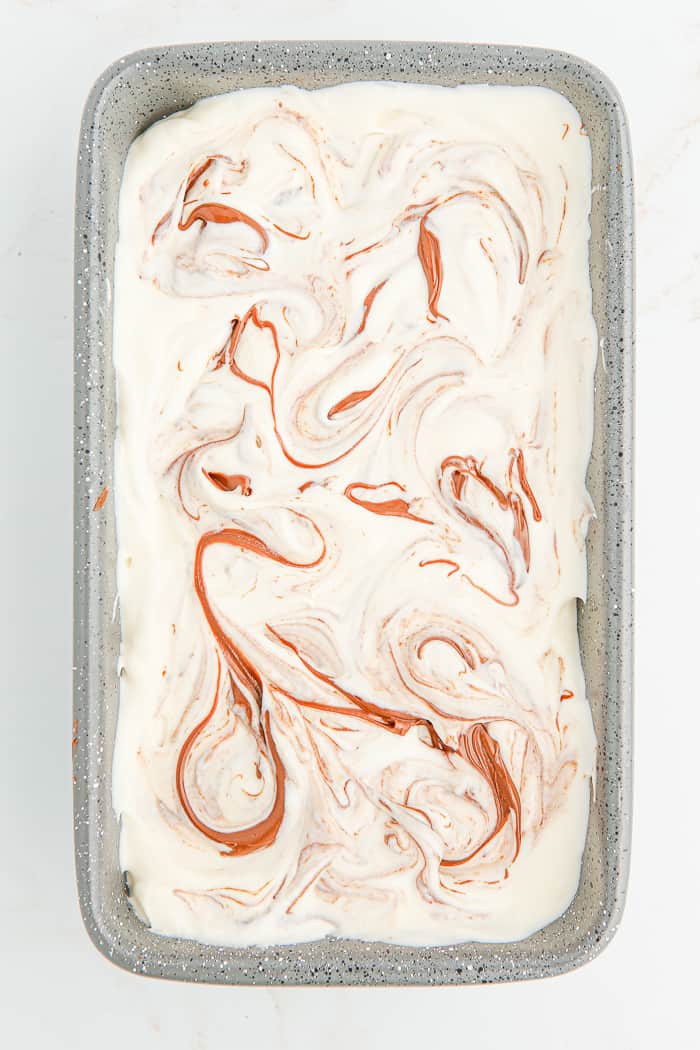 Freeze for 6-8 hours. And that's it!
Scoop and serve!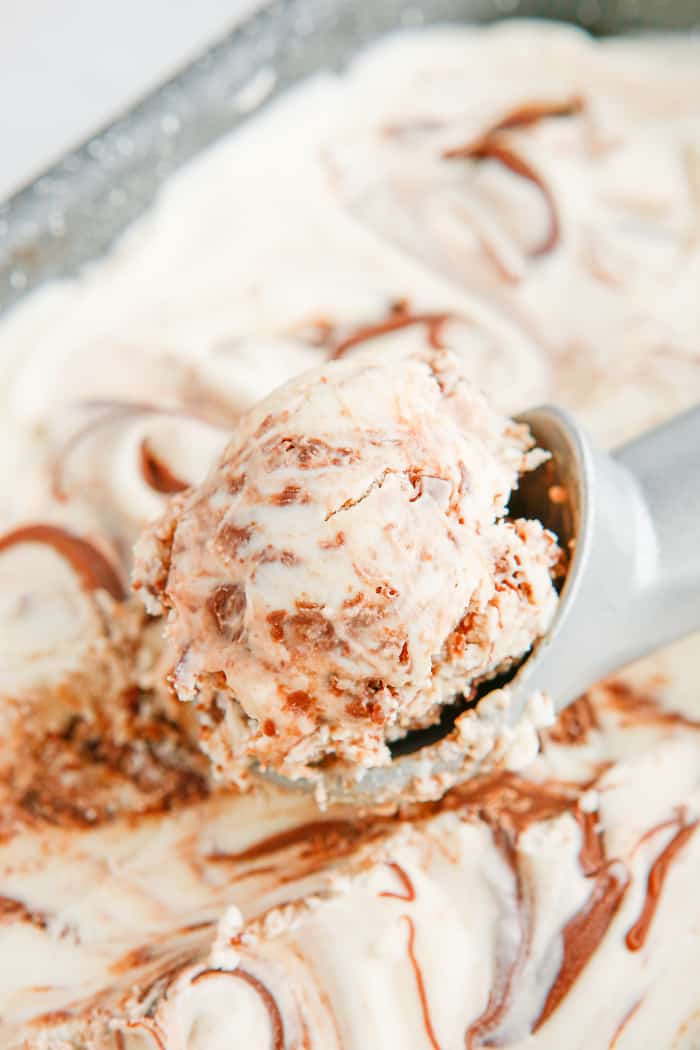 This recipe is served in waffle cones, but you can serve your No-Churn Nutella Swirl Ice Cream however your littles prefer it. Level it up with sprinkles, whipped cream, syrup or whatever toppings you have on hand.
If you need more recipes like this, try my No-Churn Chocolate Kit Kat Ice Cream, No-Churn Snickerdoodle Ice Cream, or this No-Churn Coffee Caramel Ice Cream. The last one is for you parents out there! A delicious boost during your busy day.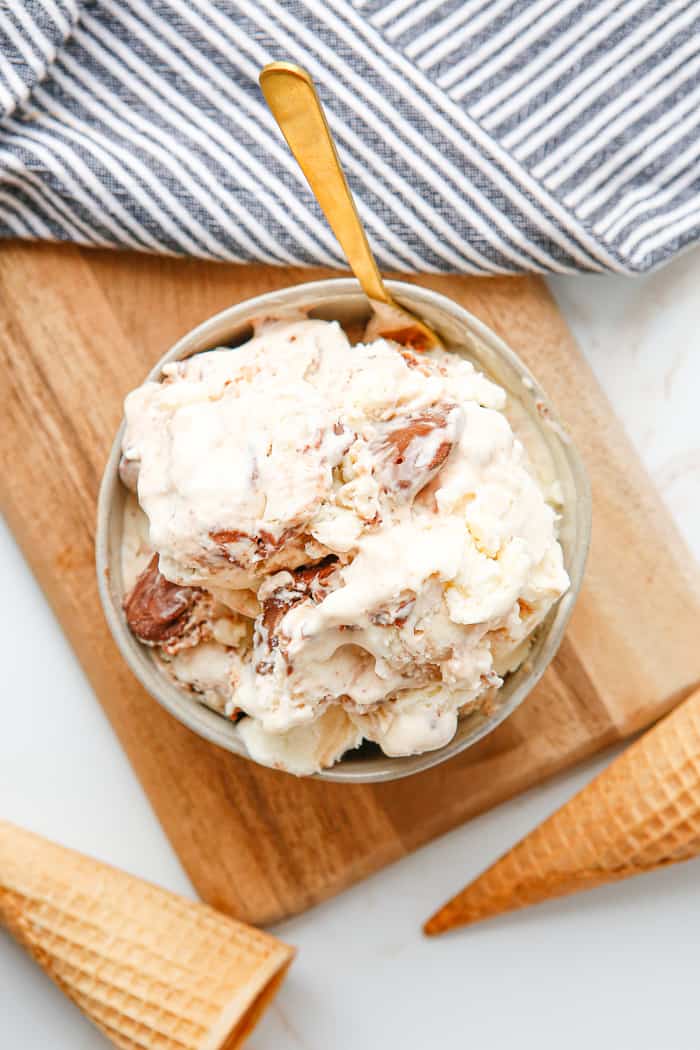 What do you think of this recipe? Would you serve it as is or doll it up with your favorite dessert toppings? Let me know in the comment section below. If you share across social media, make sure to tag #aclassictwist, so I can see your beautiful creations come to life.
Happy whipping, everyone :-).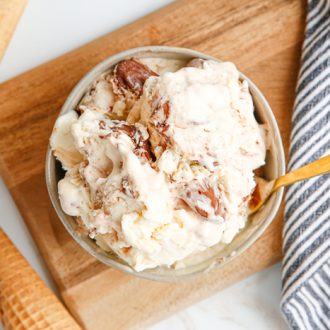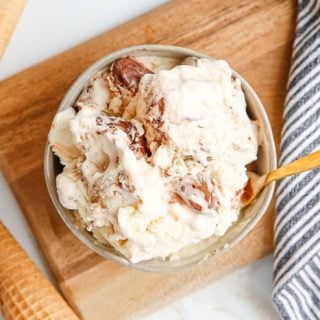 Yield: serves 6
No Churn Nutella Swirl Ice Cream
Total Time
8 hours
15 minutes
Ingredients
2 cups heavy cream, cold
1 14oz can sweetened condensed milk
1 teaspoon pure vanilla extract
½ cup hazelnut chocolate spread (used Nutella)
Ice cream cones for serving
Instructions
Put a loaf pan into the freezer to chill while you prepare the ice cream.
In a large mixing bowl, use an electric mixer to beat the cold heavy cream until stiff peaks form.
Fold in the condensed milk and vanilla extract.
Remove the loaf pan from the freezer and pour half of the ice cream mixture into the loaf pan.
Dot the top of the ice cream with half of the chocolate hazelnut spread, then pour the remaining ice cream on top and dot with the remaining chocolate hazelnut spread.
Use a butter knife to swirl the chocolate hazelnut spread into the ice cream.
Place in the freezer and chill for 6-8 hours until the ice cream is firm. Serve as is or scoop into an ice cream cone, enjoy!
Recommended Products
As an Amazon Associate and member of other affiliate programs, I earn from qualifying purchases.