MAMA's 7UP Pound Cake #GrandbabyCakesBook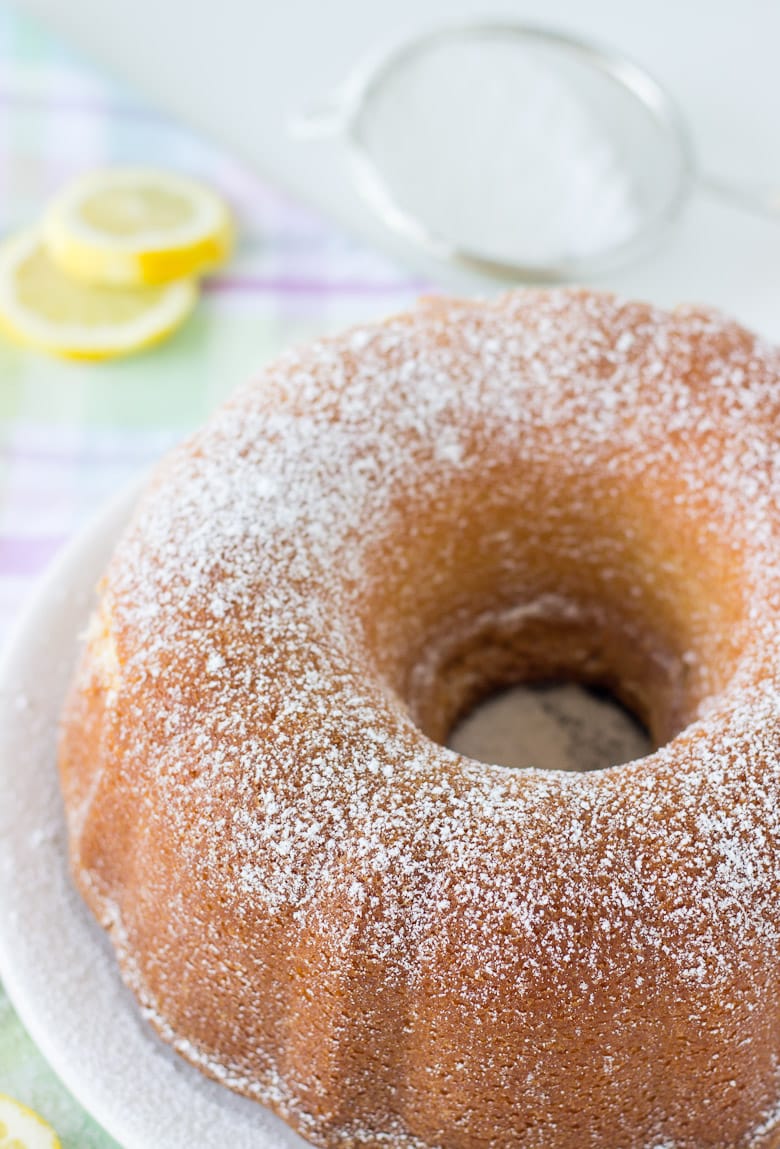 I have a confession to make; I'm a cookbook junkie. I used to be a book junkie back in my day through college but then grad school happened and I had no time to read for pleasure. Then halfway through my PhD, I decided I needed some outlet other than science so I started teaching myself how to bake, got hooked on cookbooks and the rest is history you already know (since that's how this blog started). My point is I really really like cookbooks.
I have three piles – ones that I like and bought on the spur of the momemt (aka the hubs has permission to throw away when he goes on his binge cleaning sphere); ones that I LOVE and browse for recipe and photography inspiration every now and then (Mastering the Art of French Cooking, Sprinkle Bakes, Surprise Inside Cakes to name a few) and finally ones that I use over and over again and cannot be caught without them EVER (Baking Chez Moi, BHG Bridal Cookbook, Test Kitchen and now Grandbaby Cakes – Modern Recipes, Vintage Charm, Soulful Memories.)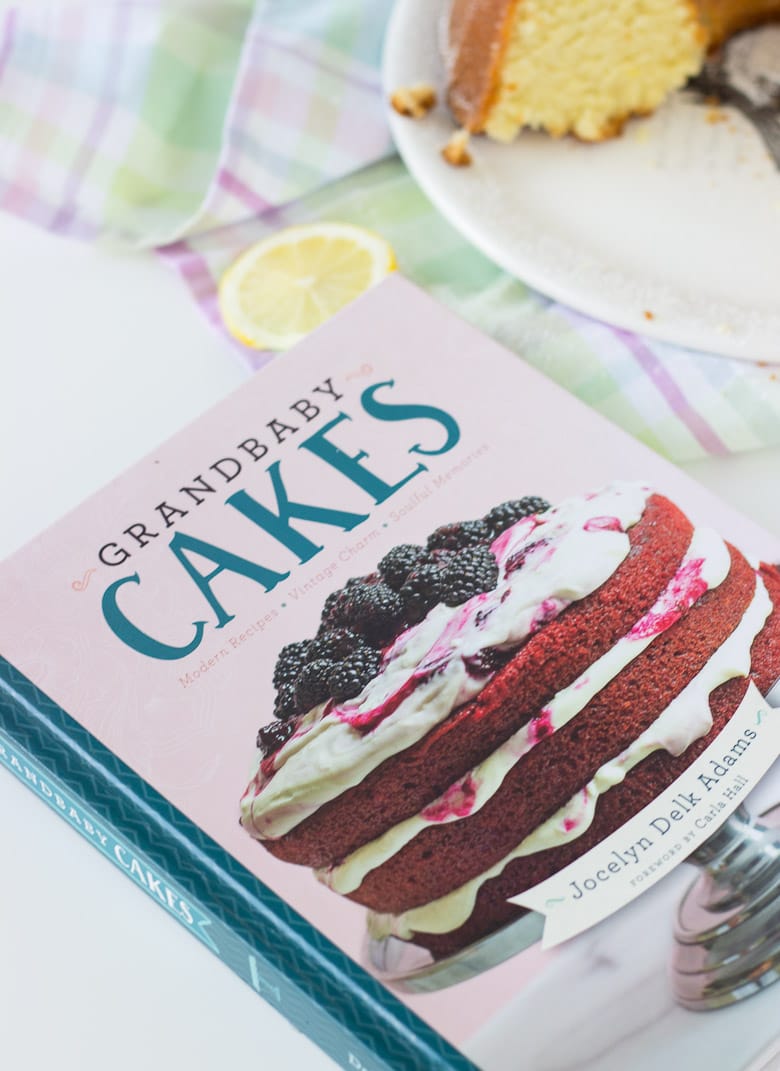 For a book to make it to this last group, it needs to not only be inspiring & beautiful but it should also evoke an emotion. An emotion to go straight to the kitchen to bake up everything and this was the indication that Jocelyn's new cookbook deserves a spot on my coveted favorite list.
Grandbaby Cakes is full of vintage recipes from Jocelyn's Grandmother and family memories. Each recipe is inspired by a family member and has been passed down from one generation to another. This 7UP Pound Cake was passed down from her grandmother to her mother and now to Jocelyn (and all of us!). Grandbaby Cakes shares more than just recipes, it shares with us the one ingredient that makes every homemade treat special; a pinch of love. The book also has classic recipes (like pound cakes & peach cake) that Jocelyn puts a contemporary spin on, like her red velvet cake that sports a blackberry compote filling and neopolitan mini bundt cakes. This is one cookbook you need in your kitchen and I urge you to hurry and grab a copy (anywhere cookbooks are sold & online Amazon).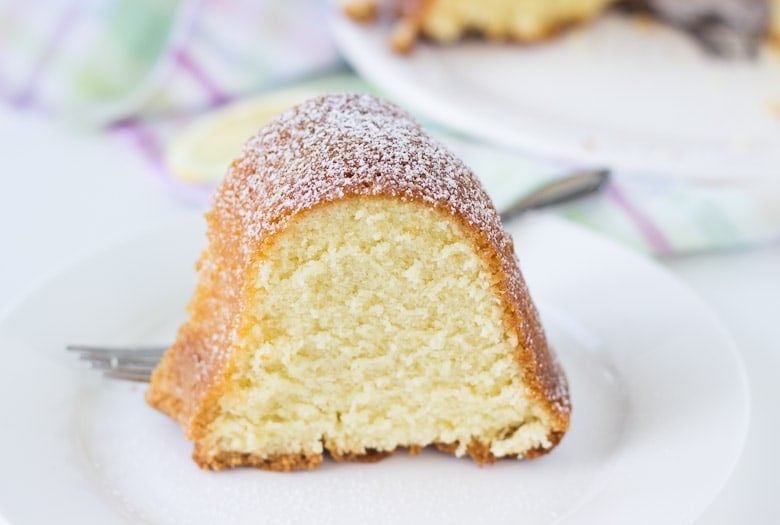 I had several recipes bookmarked to make and it was hard to pick which one to start with. I narrowed it down to her Real Deal Caramel Cake (because duh, caramel!!) and this pound cake. I eventually went with the 7UP pound cake because Jocelyn's mama says the soda gives you the moistest (??) cake ever! And she is right. This is the best pound cake I've had. It's remarkably soft, fluffy and crumbly to the taste.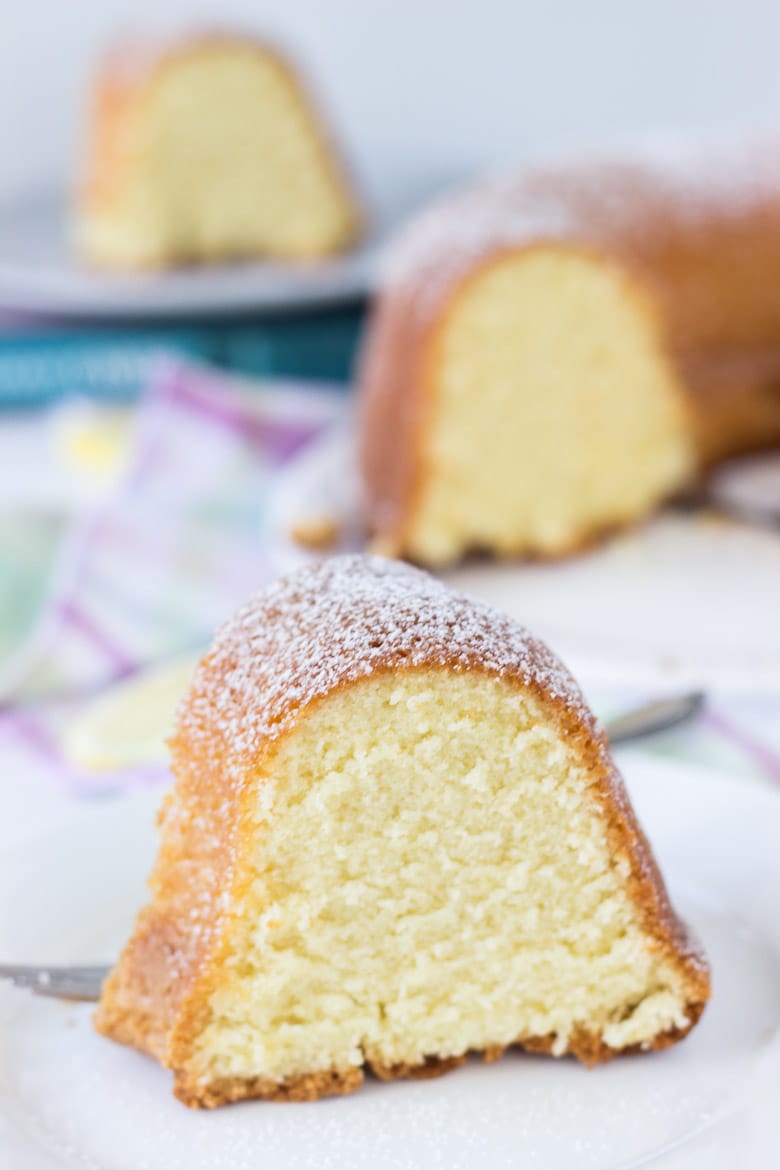 I am very excited to make more recipes from this book. It inspires me to collect favorite recipes to pass down to my family. It is the reason I started baking after all; to be able to make memories with my kids.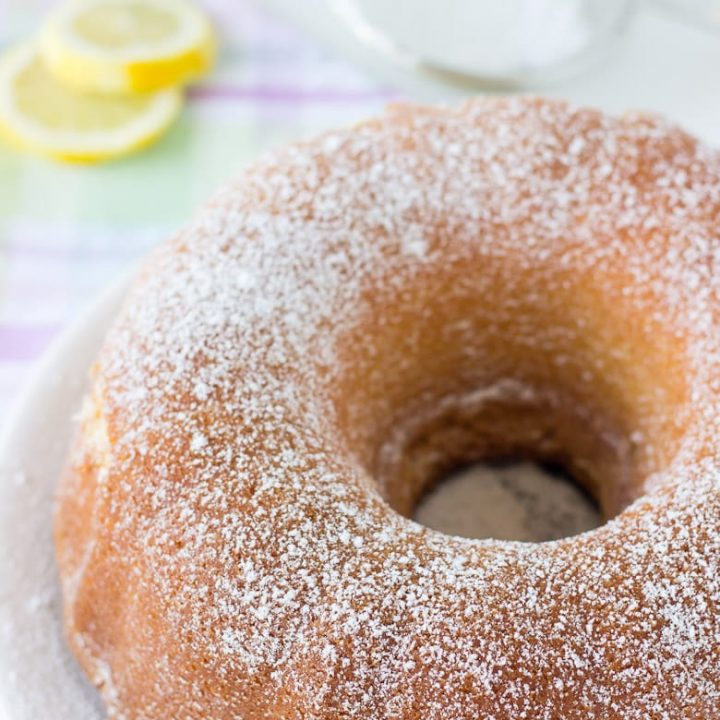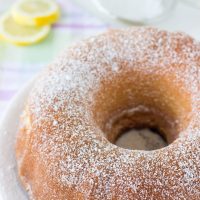 MAMA's 7UP Pound Cake
Cook Time
1 hour
25 minutes
Total Time
1 hour
55 minutes
Ingredients
Cake:
3 cups granulated sugar
2 teaspoons lemon zest
1 ½ cups unsalted butter (3 sticks), room temperature
1 teaspoon salt
5 large eggs, room temperature
3 cups sifted cake flour
½ cup 7UP soda, room temperature
Glaze:
1 cup confectioner's sugar
3 tablespoons 7UP soda
½ teaspoon lemon extract
Instructions
For the Cake:
Heat oven to 325 degrees F. Spray a 10-cup bundt pan with nonstick baking spray.
In the bowl of a stand mixer, combine the sugar with lemon zest. Using your fingers, rub the zest into the sugar until fragrant.
Add the butter and salt to the bowl and cream together with sugar. Beat on medium-high for 7 minutes, until pale yellow and fluffy. Add the eggs, one at a time, combining well after each addition and scraping down the sides of the bowl as needed.
Reduce speed to low and slowly add the flour in two batches, mixing each time until just combined. Do not overmix.
Pour the 7UP and mix until just combined.
Pour the batter into the prepared pan and bake for 75-85 minutes, or until a toothpick inserted into the center of the cake comes out clean.
Let the cake cool in the pan for at least 10 minutes before inverting onto a serving plate. Let cool to room temperature.
For Glaze:
In a small bowl, whisk together all the ingredients until it's pourable.
Once the cake is completely cool,, spoon glaze over the cake and allow to harden.
Notes
Adapted from Grandbaby Cakes (the cookbook); published with permission from Author & Agate Publishing
To celebrate the release of her cookbook, Jocelyn is hosting a HUGE giveaway that you do not want to miss. Use the widget below to enter. Good luck!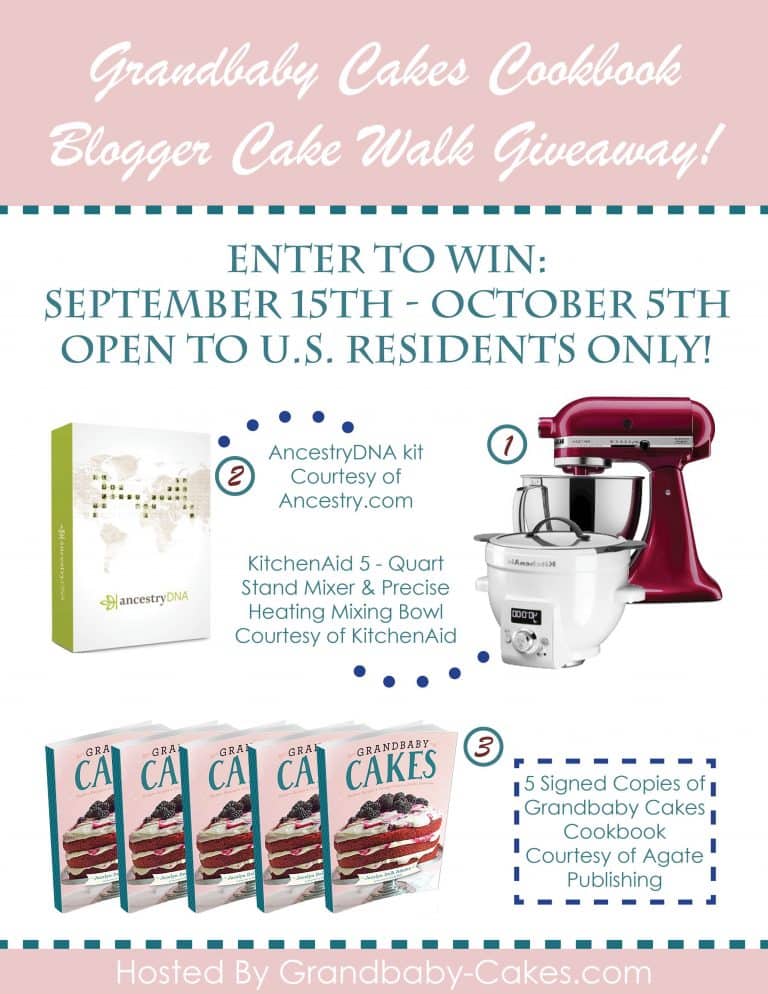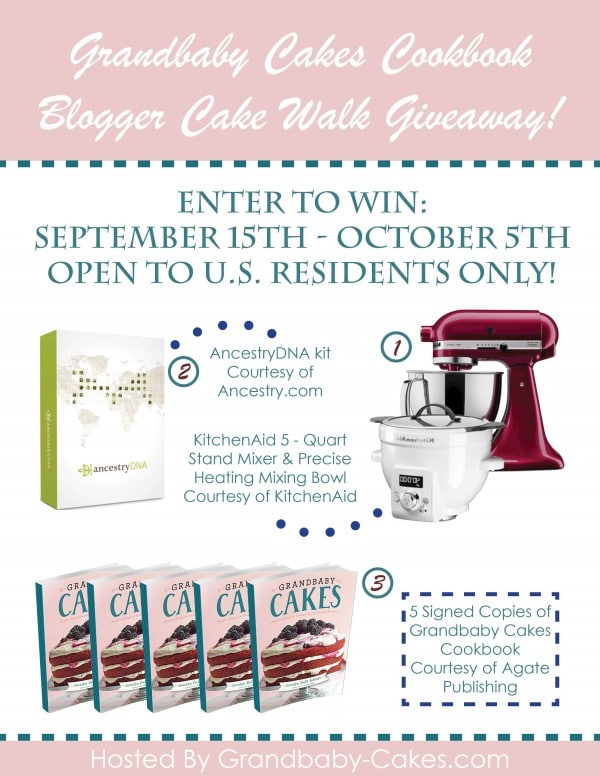 Disclaimer: The giveaway will run from September 15th- October 5th. Winners will be randomly selected on October 6th and notified. The contest is only open to United States residents. All items will be shipped separately by each brand.
Disclosure: Affiliates links included.