Avocado Tomato Grilled Cheese Sandwich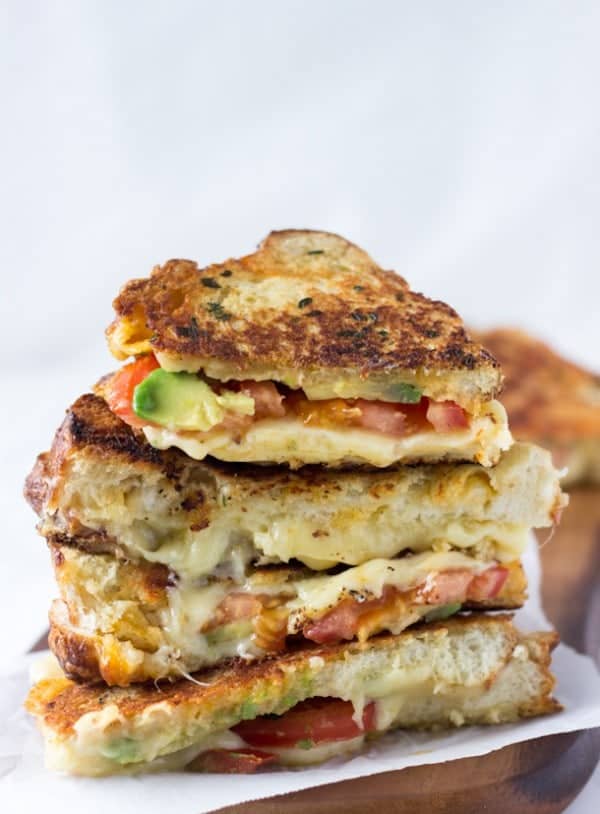 Oh you are NOT being fooled friends, this is indeed Blahnik Baker with a cheesy sandwich in your feed. Why? For no other reason than I NEED to share with you my ultimate grilled cheese sandwich recipe.  And apparently it is National Grilled Cheese Month! Like a whole month dedicated to cheesy goodness and crunchy bread. Who doesn't love a good grilled cheese sandwich? NO ONE right? (except maybe aliens?…But who knows what they eat up there).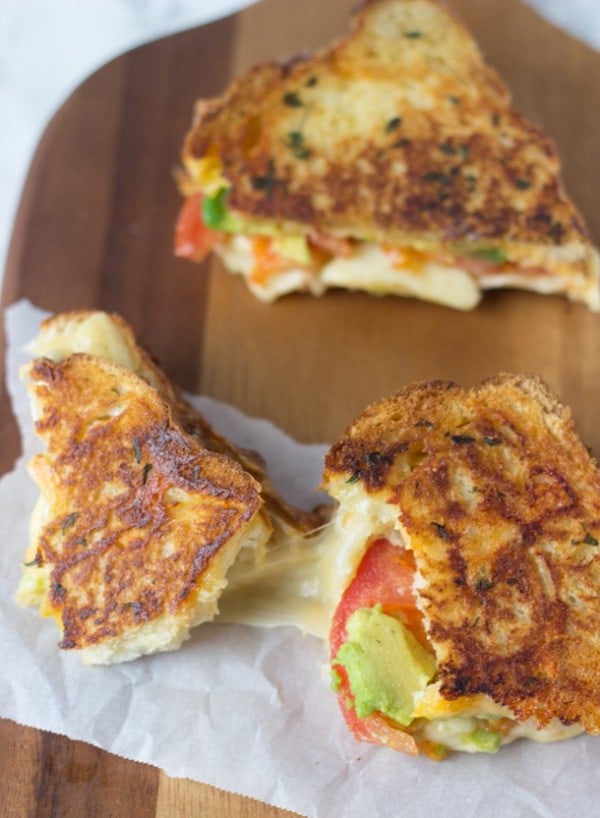 I was recently gifted an array of Kerrygold's finest cheeses and couldn't think of a better way to enjoy them than with grilled cheese sandwiches for every meal (okay maybe two meals!). I don't remember when I started putting fresh tomatoes with a sprinkle of sea salt on my grilled cheese sandwich but it started a trend and now neither the hubs nor I make one without fresh tomatoes (especially summer's heirloom tomatoes!!!). For an ultimate grilled cheese sandwich, I add a few slices of avocado to the tomatoes.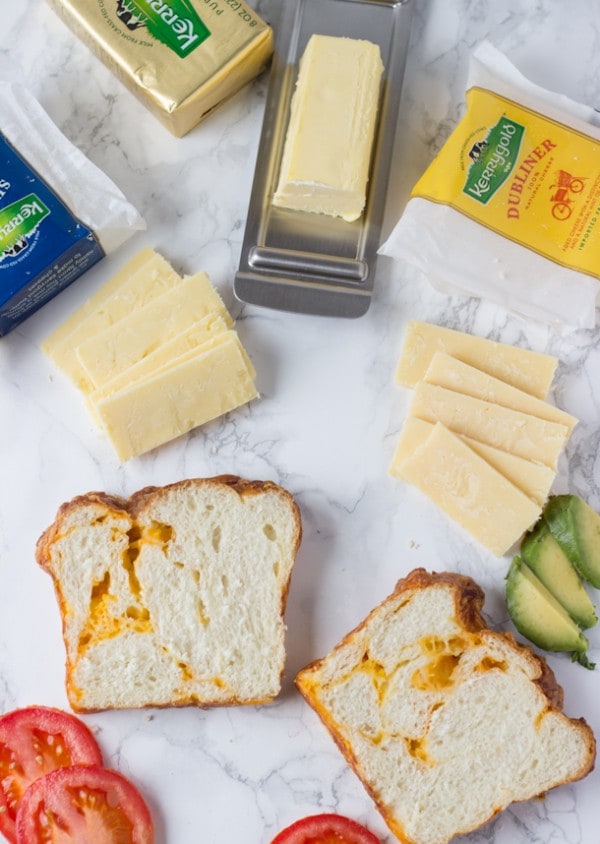 It's almost unnecessary for me to walk you through the making of this avocado tomato grilled cheese sandwich. Like everyone knows how to make one right? Just grab your favorite bread (white, sourdough or in my case a local bakery favorite with cheddar), slather with butter, top with your cheese (I use at least two different cheeses, one super melty like Kerrygold's sweet cheddar and an aged cheese like their Dubliner), tomatoes, avocado slices, and a whooping crack of fresh pepper and sea salt. Grill those up on a hot skillet until cheese is melty and runny and you are good to go with your ultimate grilled cheese sandwich! Dinner or lunch in 10 minutes or less with lots of happiness.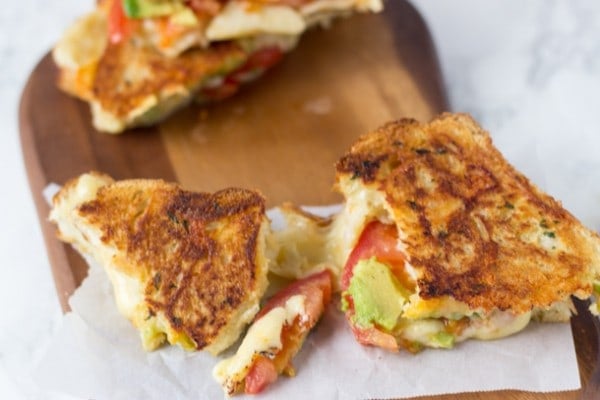 What's your ultimate grilled cheese sandwich? I want to know (and try!).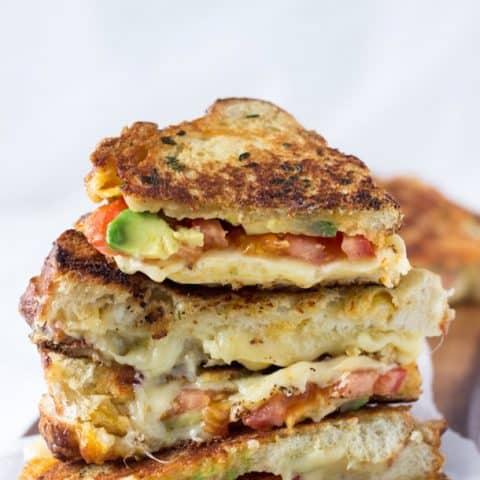 Yield: 2 sandwiches
Avocado Tomato Grilled Cheese Sandwich
Prep Time 10 minutes

Cook Time 7 minutes

Total Time 17 minutes
Ingredients
4 slices of your favorite sandwich bread (white, sourdough etc)
2 tablespoons Kerrygold butter
a few slices of your favorite cheeses (I used Kerrygold sweet cheddar and Dubliner)
1/2 avocado, sliced
1 tomato, sliced
Sea Salt and Pepper to taste
Instructions
Spread about 1/2 tablespoon butter on one side of each slice of bread.
On the unbuttered sides of the bread, stack your cheese slices, avocado and tomato. Finish up with a dash of cracked pepper and salt. Make a sandwich of your slices.
On a hot skillet or fry pan, place sandwich, butter side down, and cook with a lid for 3-4 minutes or until golden and cheese starts to melt.
Flip sandwich over and cook for additional 2-3 minutes until golden and cheese has melted.
Cut in half and enjoy.
MAKING THIS RECIPE? Share it with us on Instagram using #aclassictwist so we can see what you are baking up in your kitchen!