Travel Bites: The Best Sweets in Toronto
Visiting Toronto with a sweet tooth? Here are some of the best sweets in Toronto. From artisan eclairs to Japanese cheesecake to charcoal ube ice cream, you will enjoy all the diversity the city has to offer.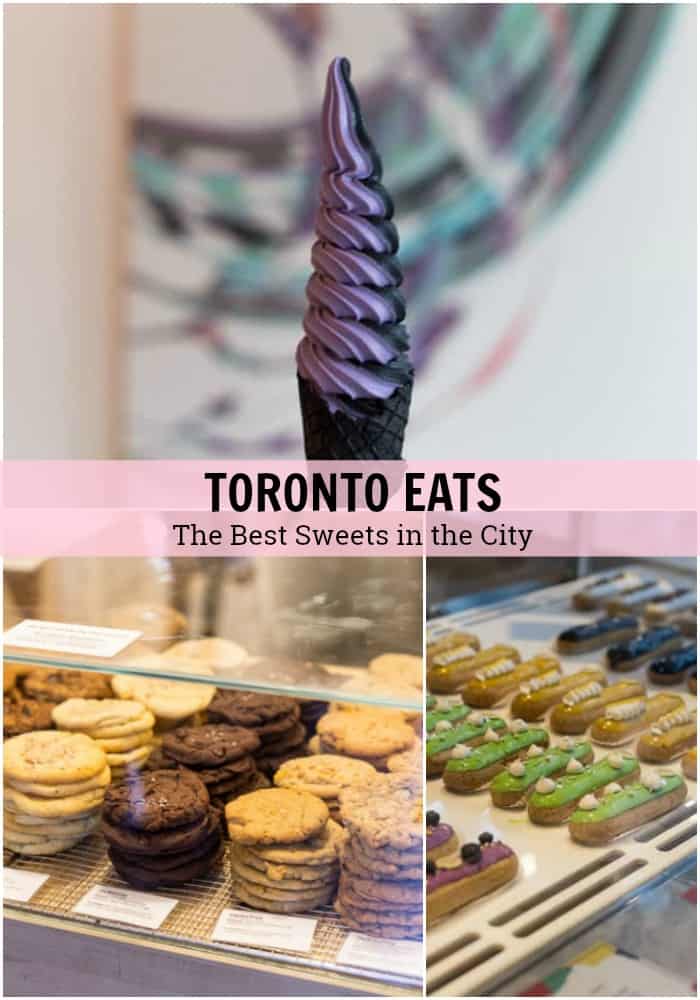 Weekend getaways to a new city are one of the things the hubs and I are starting to do more of. Luckily for us, we live in Syracuse and we have the luxury of few a metropolitan cities within 4-5 hours driving distance. Boston, Washington DC, Philadelphia, Montreal and Toronto are all within about 5-6 hours drive. Last September, we took a quick trip to explore Toronto for the weekend. It was a new-to-us city and we loved every bit that we saw and ate.
Being a foodie blogger, exploring new cities is now even easier with at least a friend or two who live in main cities. For Toronto, my favorite gal pals Jenny over at The Brunette Baker and Kelly from Life Made Sweeter gave us a LOT of ideas of their local favorites. Thanks, Kelly and Jenny!
Today, I am sharing with you some of the best sweets in Toronto. In another post, I will share some food and things to do but you know sweets were my priority.
Pastries, Cake, and Cupcakes
Nugateau and Nadege were at the top of my list for artisan eclairs, macarons and pastries in general. They did not disappoint. Nugateau has the prettiest eclairs I've ever seen and the flavor combinations were spot on.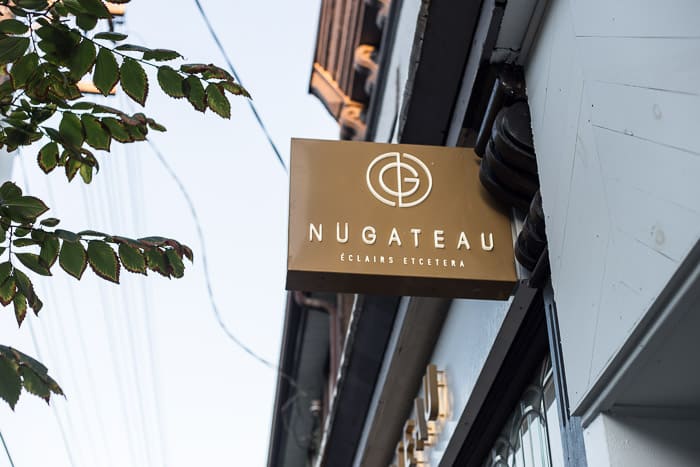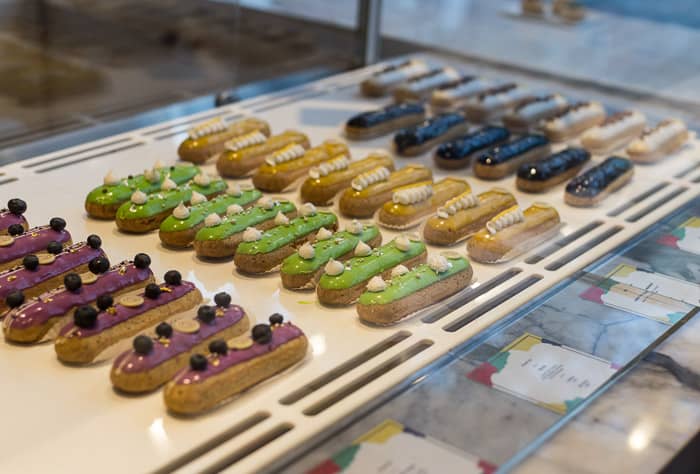 It was impossible to narrow down our choices but these pistachio and raspberry ones won the battle. Both incredible. Nugateau is a must visit!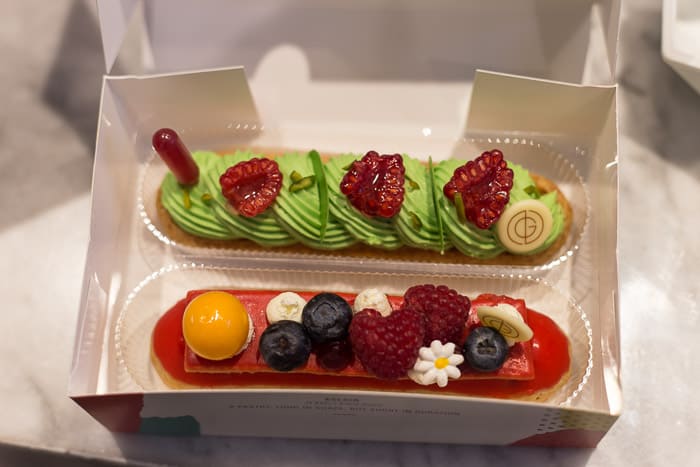 Nadege, on the other hand, is a macaron fan's dream come true. Delicious, pillowy macarons in every color and flavor you can dream of.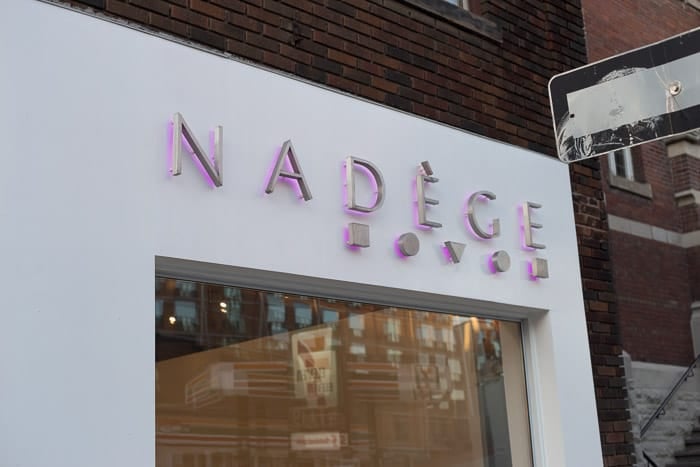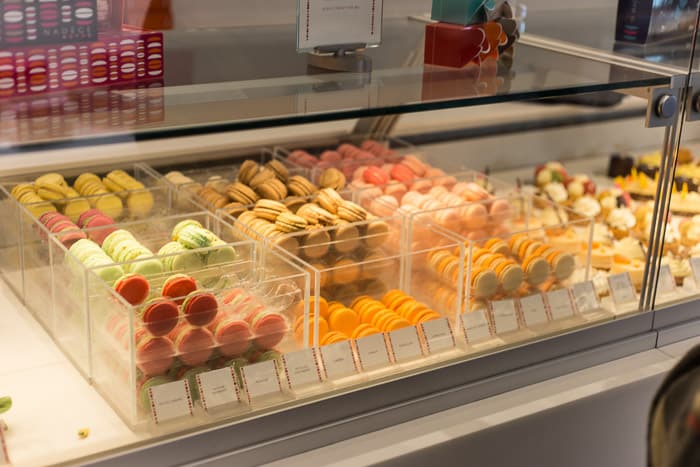 Of course, there were other pastries available but I was too busy eating my heart out in macarons to try any of the tarts. Don't make my mistake!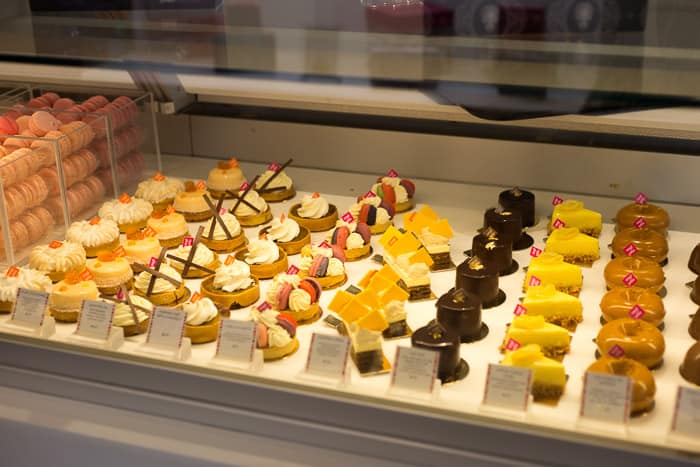 Other bakeries that had incredible pastries and cakes included Dufflet Pastries, Uncle Tetsu, and Millie's Patisserie.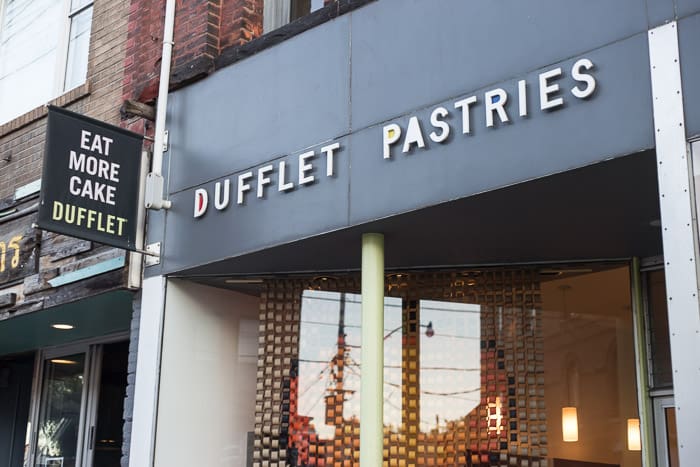 Get a slice of cake at Dufflet. Any slice of cake because they are incredible.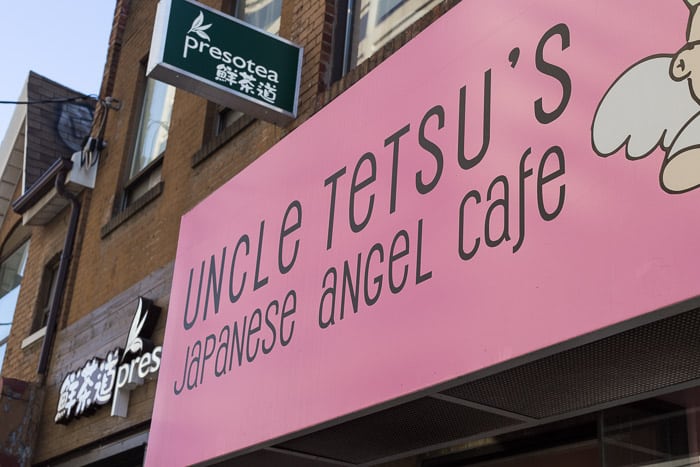 Definitely try the Japanese cheesecake from Uncle Tetsu's. So so good!!!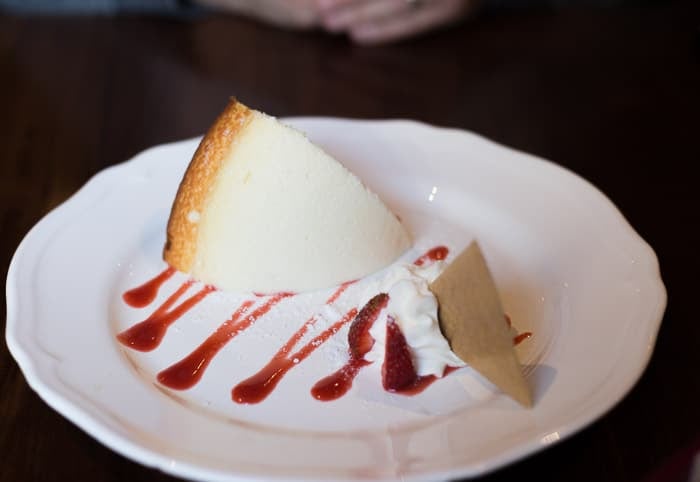 And a slice of crepe cake from Millie's Patisserie.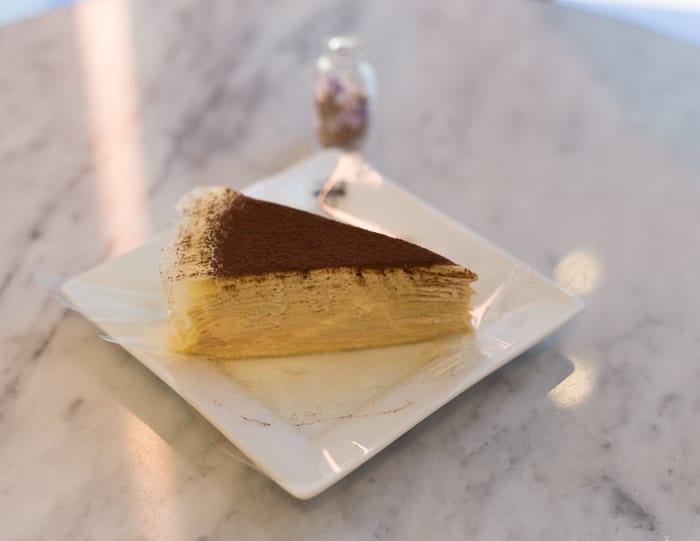 Finally, in this category, a stop at any of the Soma Chocolatemaker locations is worth it. Their hot chocolate is to DIE for. We went to the location in Distillery District and enjoyed a cup of hot chocolate as we explored the area.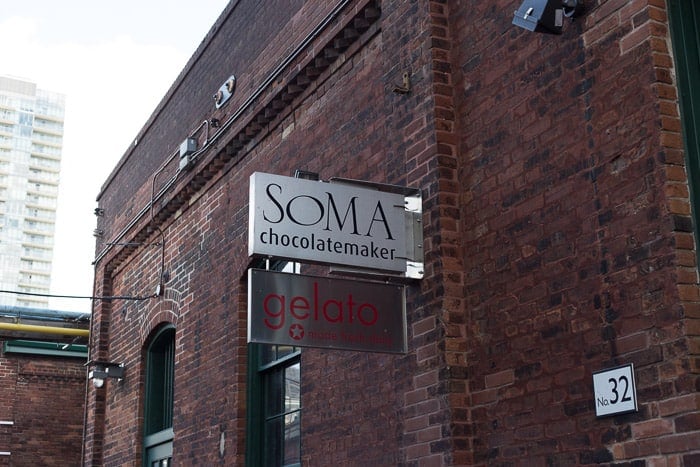 Doughnuts
Are doughnuts/donuts even a dessert? In my world, they can be both breakfast and a sweet treat. Definitely these artisan donuts in this category fall under both. The two places I visited on this trip were Glory Hole Doughnuts and Sunshine Doughnuts. However, there were so many other places I wanted to visit but I didn't plan the hours right so I missed out.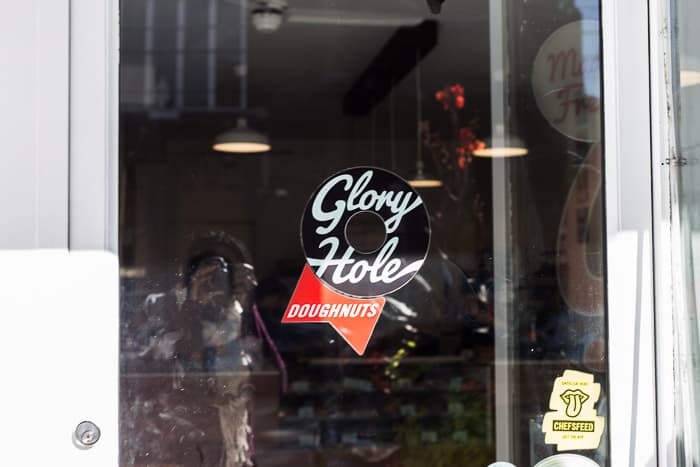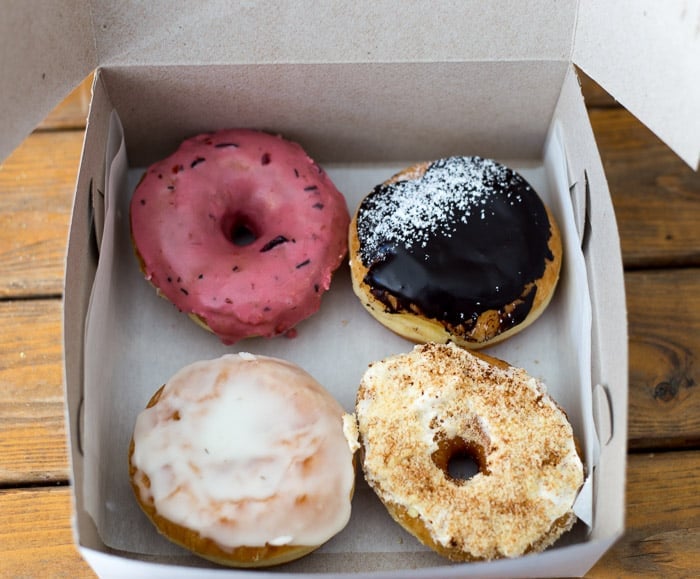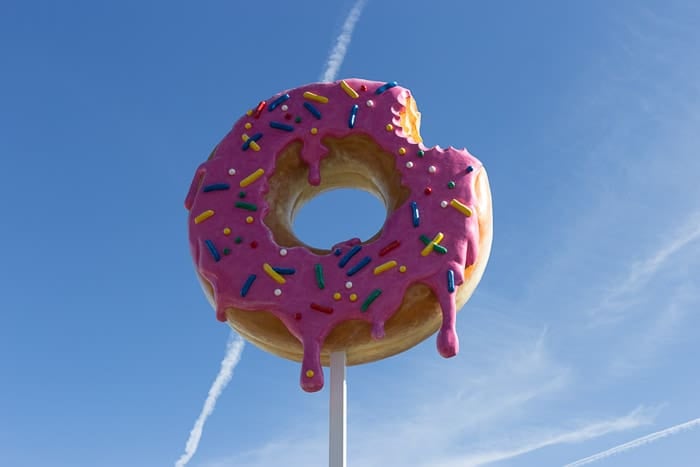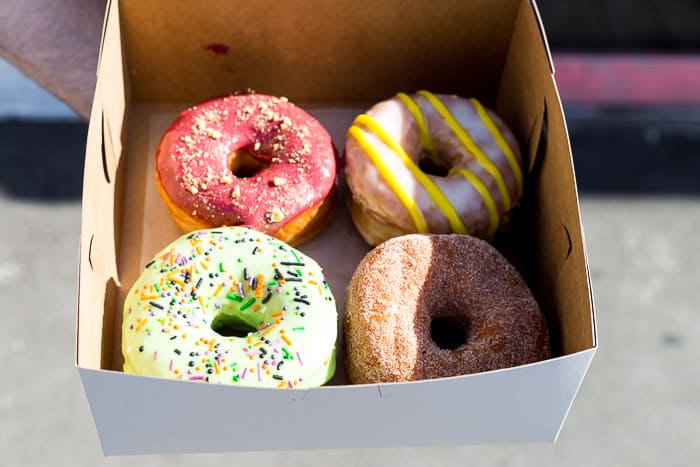 A few others that were highly recommended include: Jelly Modern Doughnuts and Von Doughnuts Be sure to look up their store hours to plan accordingly.
Ice Cream
Finally ice cream! I would say ice cream was the biggest surprise on this visit. Toronto knows how to do ice cream and I was so excited at all the options and artisan ice cream shops.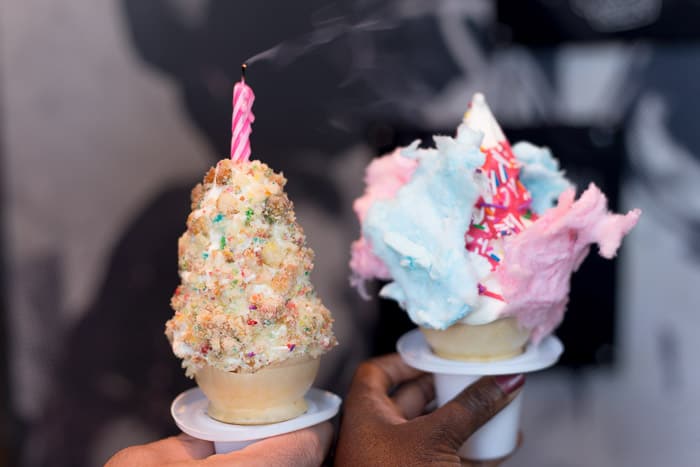 First up was Sweet Jesus. Don't even get me started on the names here (hello, Glory Hole). Their selection was incredible. I got the Instagram famous Krusty the Cone (Vanilla soft serve, cotton candy, cotton candy sauce, rainbow sprinkles) and my husband got Birthday Cake (Vanilla soft serve, cream cheese icing, birthday cake bits, rainbow sprinkles).
Then iHalo Krunch. An ice cream shop that serves a variety of fun flavors AND a charcoal cone.
Finally at Booyah. Two words: ICE CREAM TACOS. You get to make your own ice cream tacos using waffle cones or cookies as your shell. It was nearly impossible to narrow down the possibilities. I think I settled on a ginger cookie with a scoop of matcha ice cream and a scoop of burnt butterscotch.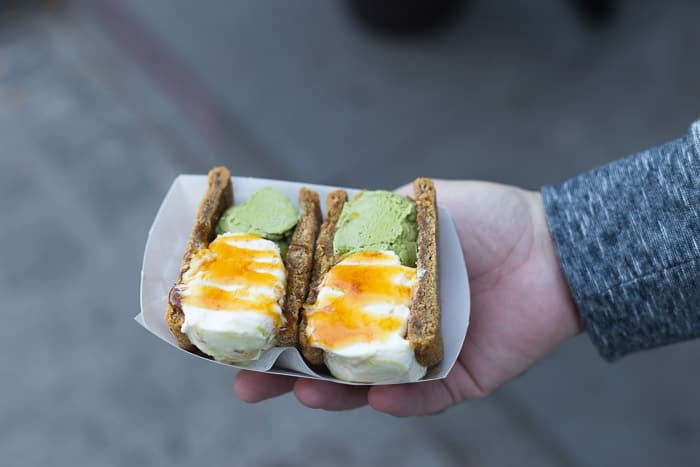 Another raved about spot for ice cream was Bang Bang Ice cream but it was not open during our visit.
And there you have it, friends. Toronto is a beautiful and DELICIOUS city. We will be going back for sure as we didn't have nearly enough time to eat (and see) it all. For more foodie suggestions, Visit Toronto tourism.
Have you been to Toronto or live in Toronto? What are some of your favorites?
Below are all of my recommendations again in one sweet spot for your next adventure!
TORONTO SWEETS
Pastries/ Cupcakes
Uncle Tetsu's for Japanese cheesecake
Eva's Original Chimneys
Prairie Girl cupcakes
Doughnuts
Sunshine Doughnuts (Burlington)
Ice Cream