Brown Butter Ginger Apple Torte
A perfectly spiced cake sandwiched with brown butter caramelized apples is exactly what every fall day needs.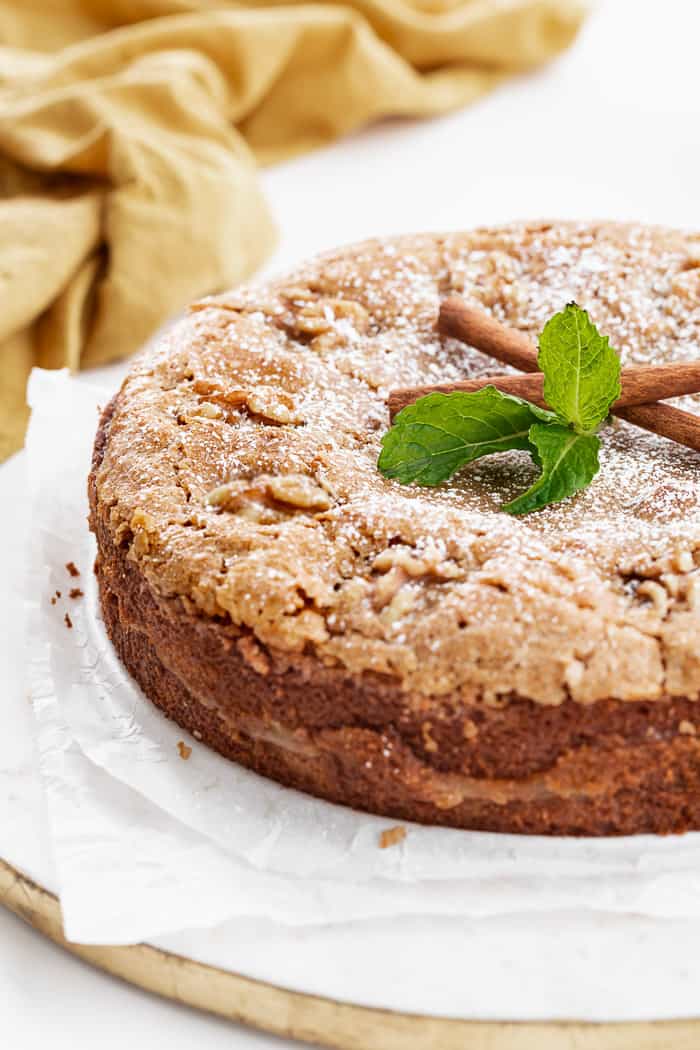 I have a simple yet satisfying fall recipe for you today. This brown butter ginger apple torte is bursting with fall flavors. A soft spice cake is filled with caramelized brown butter apples and baked to perfection. Need I say more?? I didn't think so.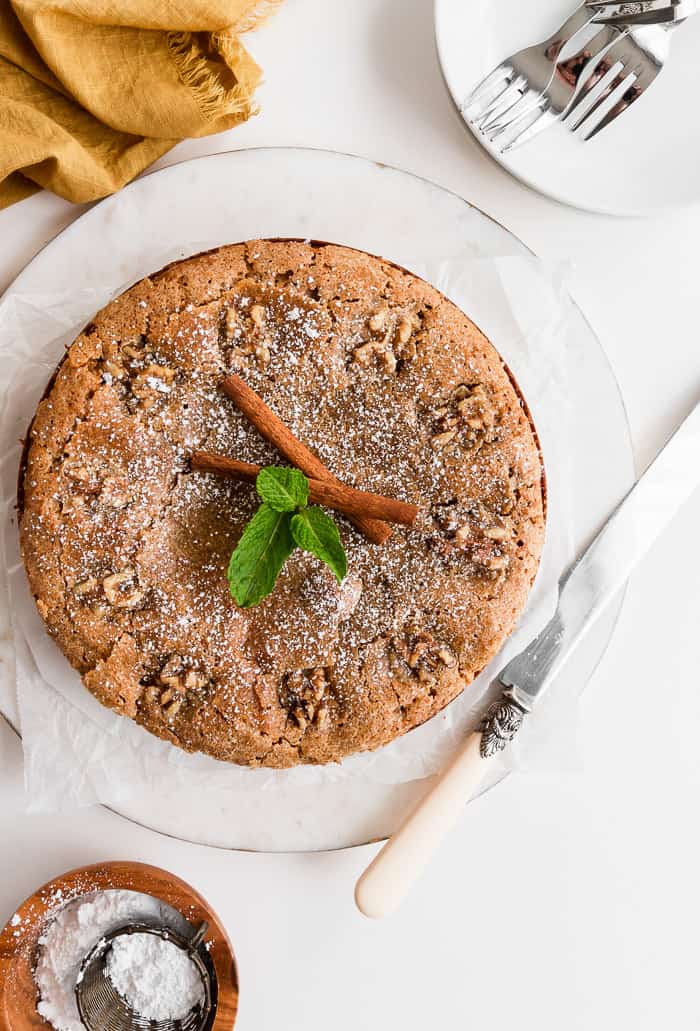 The boy and I took a quick day trip to Buffalo, NY on Monday and while we were out there we enjoyed a relaxing afternoon visiting the local zoo. Lazy was the theme. All the animals were just lying around. Not very interested in people…but I wouldn't blame them, it was a nice day to lay low and chill.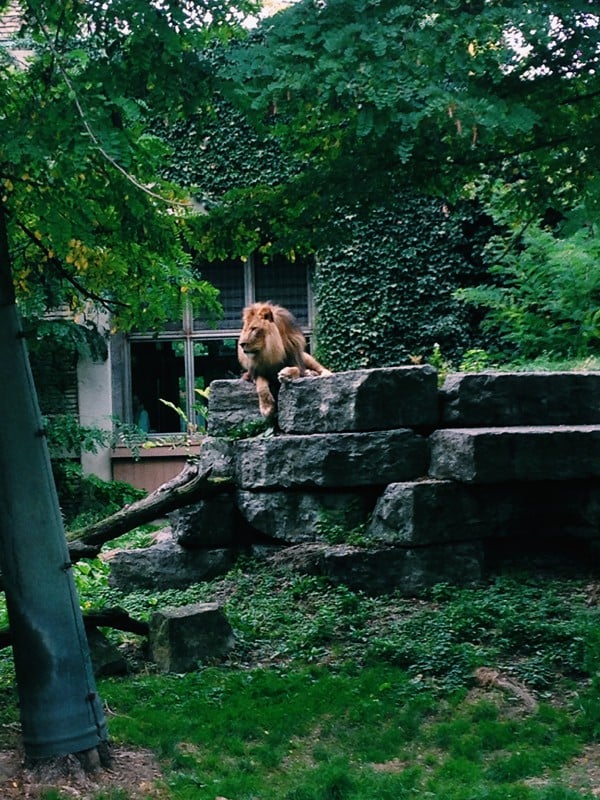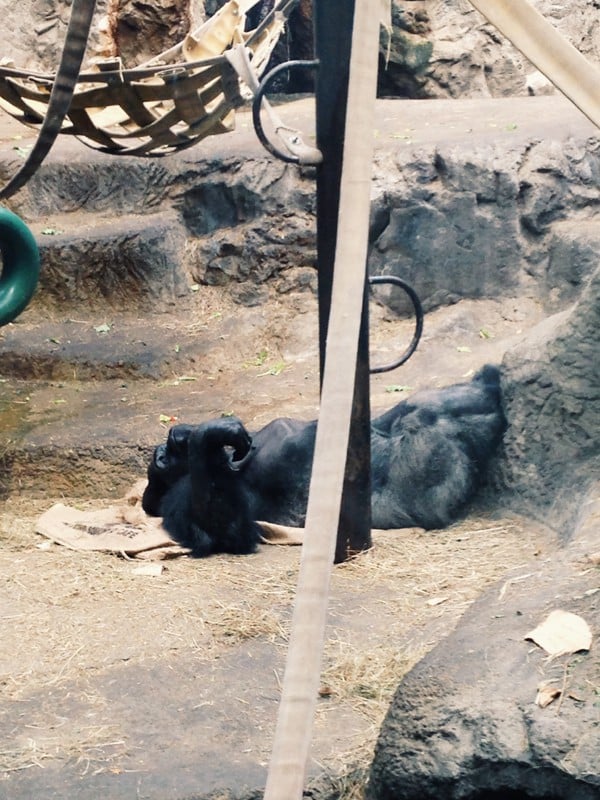 When we got home, I made us this brown butter ginger apple torte for our after-dinner dessert. Remember all those apples I picked from the weekend before? They have been sitting on the counter staring at me. I was too lazy to bake over the past weekend but I was inspired by my crisp day at the zoo to fall into FALL.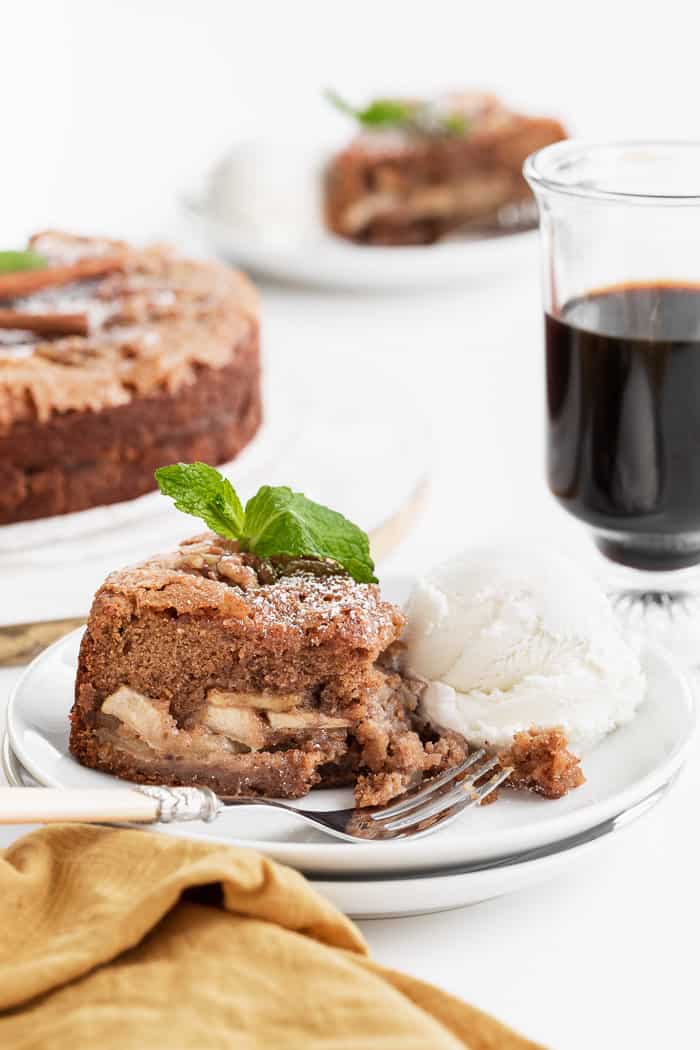 This brown butter ginger apple torte is a great combination of ginger and apple. Think gingerbread man marrying apples. A comforting union of fall flavors in one cake. But wait let me break it down so you understand when I say, it's simply the best apple cake of the season. You have two perfectly spiced cake layers that are sandwiched with brown butter caramelized apples and as if that wasn't enough top all that with a layer of turbinado sugar that crystallizes. See??? It's the best apple cake!! It's what dreams are made of. Easy, simple, and just perfect after a wonderful fall day at the zoo.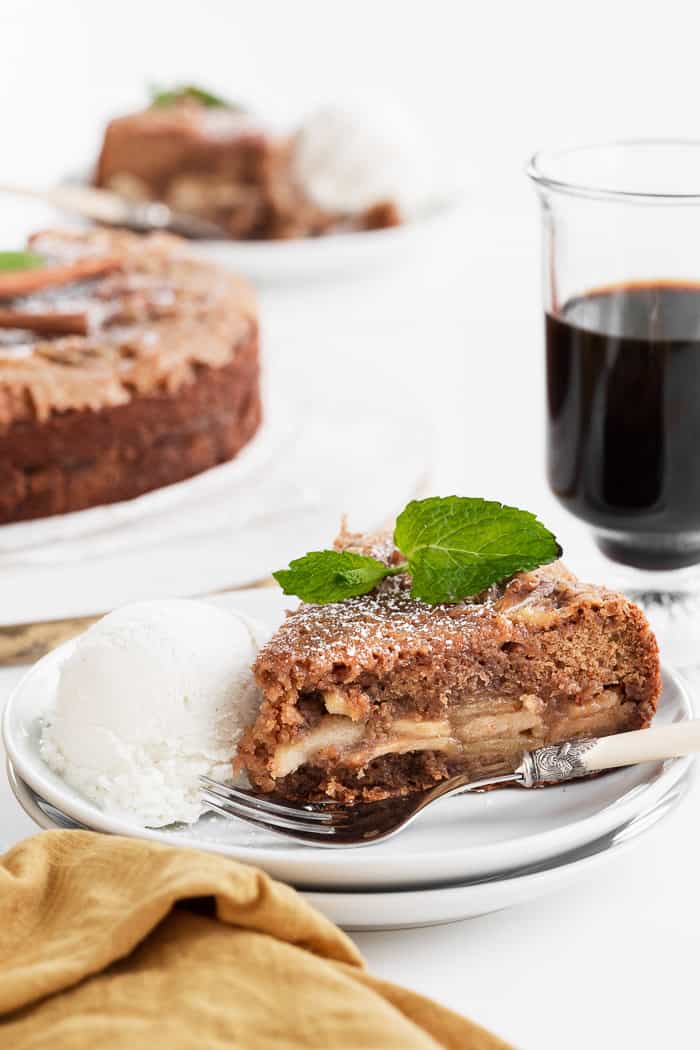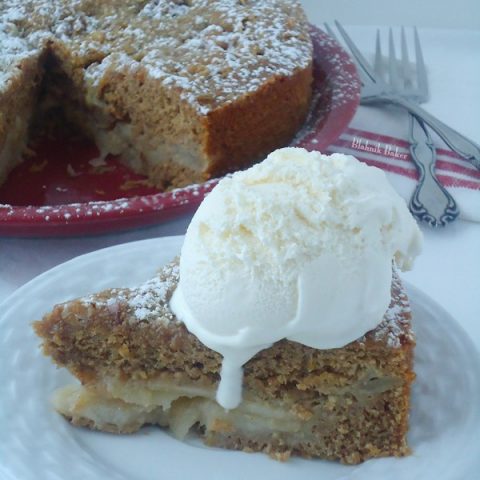 Yield: 1 9-inch cake
Brown Butter Ginger Apple Torte
A perfectly spiced cake sandwiched with brown butter caramelized apples is exactly what every fall day needs!
Ingredients
3 large apples (I used Mactintosh and Galas), peeled, cored and sliced thinly
½ cup (1 stick) + 2 tablespoon unsalted butter
4 tablespoons turbinado sugar, divided
1 ½ cup all-purpose flour
½ teaspoon baking soda
¼ kosher salt
1 teaspoon cinnamon
½ teaspoon ground cloves
½ teaspoon ground allspice
½ teaspoon ground ginger (optional)
¾ cup light brown sugar
2 large eggs
1 tablespoon lemon zest
1 tablespoon fresh grated ginger
1 tablespoon molasses
3 tablespoons dark rum
1 teaspoon vanilla extract
¼ cup milk
½ cup plain Greek yogurt
10 walnut halves
Instructions
Preheat oven to 350 degrees F. Grease a 9-inch springform pan and wrap the bottom with aluminum foil.
Melt 2 tablespoon of butter in a large skillet set over medium heat. Cook butter until it is lightly browned, stirring constantly. Add apples slices and stir until all slices are covered with the browned butter. Sprinkle 2 tablespoons of turbinado sugar over the apples and continue cooking (stirring occasionally) until the apples are softened and most of the liquid has evaporated. Caramelize the apples for extra flavor. Set aside to cool while you prepare the cake.
In a medium bowl whisk together the flour, baking soda, salt, cinnamon, cloves, allspice, and ginger (if using).
In the bowl of an electric mixer with the paddle attachment, beat the sugar and butter on medium speed until light and fluffy. Beat in the eggs, one at a time. Add in the lemon zest, grated ginger, molasses, rum and vanilla extract. Mix until combined. At this point, the mixture will look curdled but it is OK.
Reduce the mixer speed to low and add in the flour mixture in three batches and mix until combined after each addition. Using a rubber spatula, fold in the milk and yogurt until the batter is smooth and thoroughly combined.
Scoop half of the batter into the prepared pan. Layer the apple slices over the batter. Spread the rest of the batter over the apples and smooth the top with a spatula. Place the walnut halves on top of the cake and sprinkle the remaining 2 tablespoons turbinado sugar over the cake.
Bake cake for 40-50 minutes or until the top of the cake is golden brown and a toothpick inserted into the center comes out clean.
Move cake to a cooling rack. Run a small knife through the sides of the pan to loosen the cake completely. Release the sides of the pan and remove it. Let cake cool completely before removing cake from the base of the springform pan.
Serve as is or with a scoop of vanilla ice cream.