Lemon Easter Cookies
Easter is just around the corner and these lemon easter cookies would be perfect for your Easter baskets.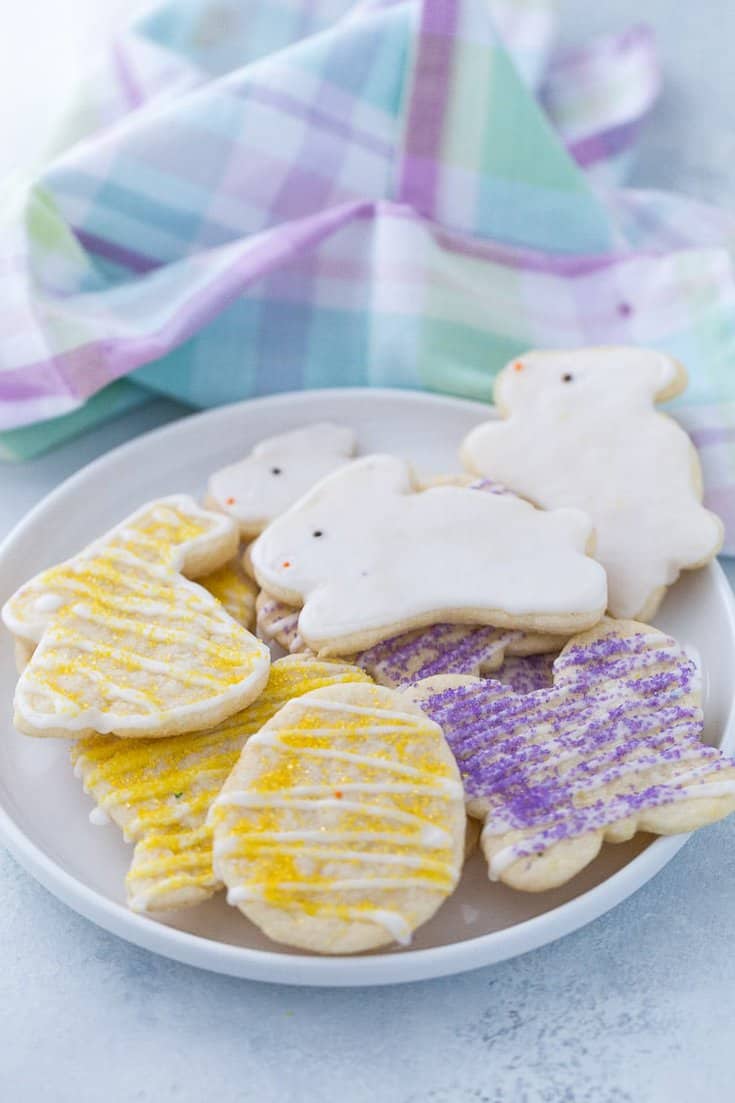 Hi guys! I am dreaming of spring today and want to just skip to the warm weather already so I can eat all the lemon cookies my heart desires. I am all for enjoying the moment and not just passing it by, but I am done with the snow, the cold and this winter. It's been here since Thanksgiving and it is time we all move on.
So I am moving on to Spring with these lemon Easter cookies. Gooey coconut lemon sugar cookies made with Krusteaz meyer lemon cookie mix is decorated easily with lemon icing and sparkling sugar.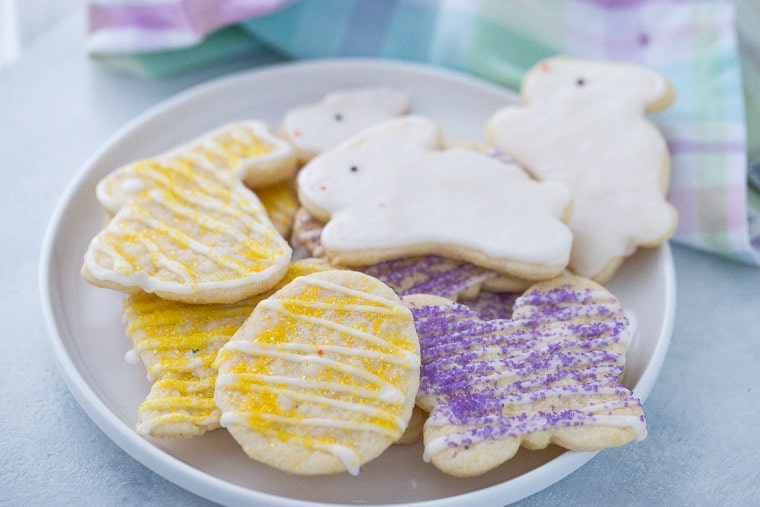 Aren't these Easter cookies adorable? I've always wanted to bake and decorate Easter cookies but my cookie decorating skills are non-existent. I admire all these perfect cookies on Pinterest but can never pull it off. I know I need practice but for these cookies, I kept it simple. Using the meyer lemon cookie mix from Krusteaz, I added some coconut to the cookies and made a coconut glaze. These cookies are sweet, tart with a hint of coconut flavor.
To decorate, use Easter/ Spring cookie cutters to cut out shapes of freshly baked cookies. Ice the cookies with the coconut glaze and top with colorful sanding sugar for festive cookies. Get the full directions over on Krusteaz.com where I am sharing this recipe with their readers as well.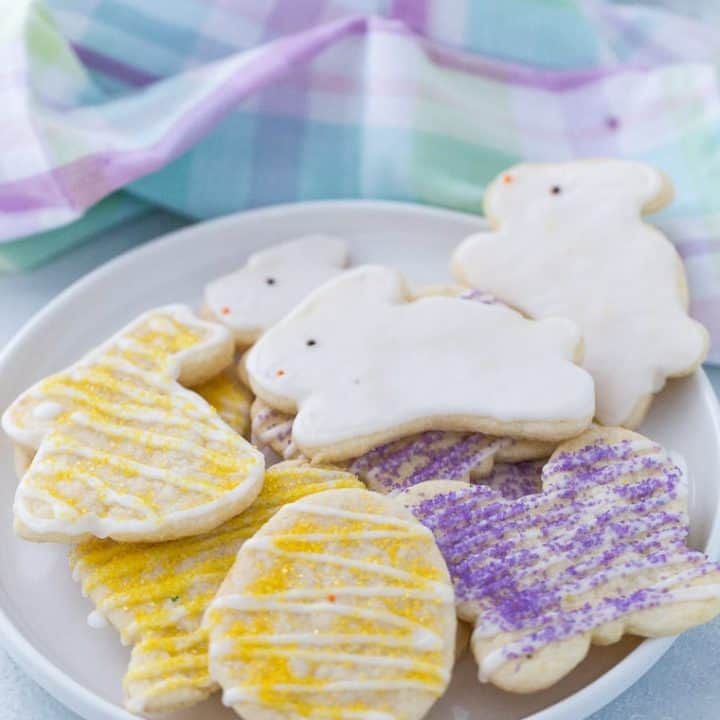 Yield: ~18 cookies
Lemon Easter Cookies
Prep Time 20 minutes
Additional Time 10 minutes
Total Time 30 minutes
Ingredients
Cookie:
1 package Krusteaz Meyer Lemon Cookie Mix
Krusteaz Meyer Lemon Cookie Mix
1/3 cup butter, softened
1 egg
½ teaspoon coconut extract
Coconut Glaze:
1/2 cup powdered sugar
2 tablespoons coconut milk
Decorating:
1 packet yellow decorating sugar, enclosed
Purple decorating sugar
This recipe is sponsored by Krusteaz. All opinions are 100% mine.