Lemon Pudding Cake
An ooey-gooey lemon pudding cake that is sweet and lip-puckering and perfect for Spring and all lemon lovers.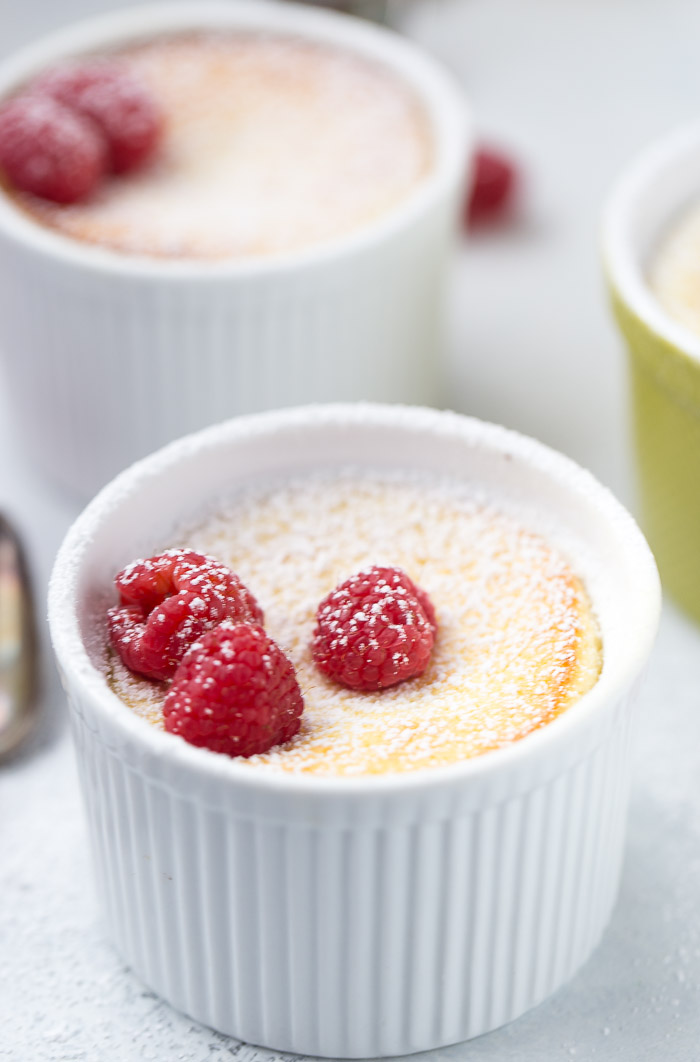 Happy Spring friends!! I am finally in a state where I can enjoy Spring in March and April. Not May. Which means spring produce and all things lemon are back on the menu and my baking list. Remember this Meyer Lemon Souffle ?? If you liked it then you will love this lemon pudding cake too. It was a comforting treat I enjoyed as I am nursing my way back from just having a baby.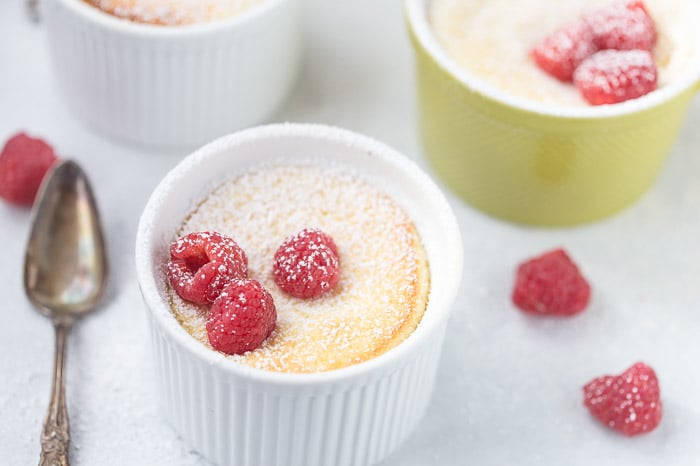 I am not sure I mentioned it here yet but during the chaos of moving from Syracuse to Maryland and changing jobs, I was also pregnant with baby number 2. She made her appearance three weeks ago and we are loving every minute of being a family of four. At least…that is what I am telling myself as I nurse at 2 am and thrive on 2-3 hours of sleep. Of course, I know this too shall pass and I am trying as much as possible to take it all in 🙂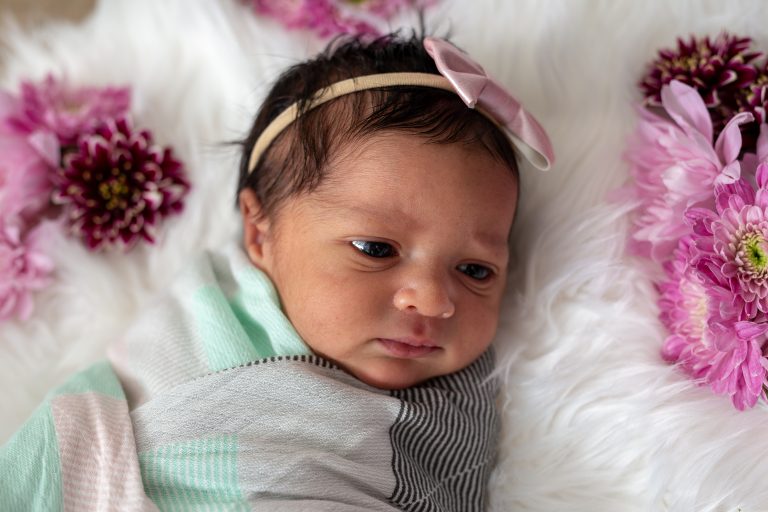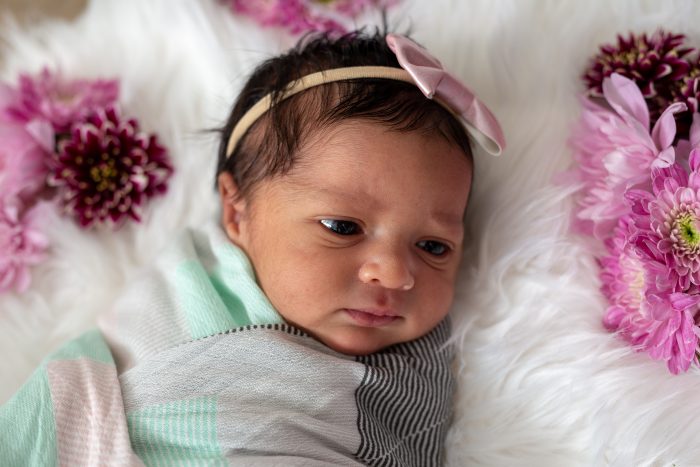 During the newborn phase, you go through stages of craving comforting eats and treats. In addition to my lactation cookies, I have been craving everything lemon! I made this lemon pudding cake late one-night when that craving hit and I had to remake it for you all to try. It is sweet, tart, lip-puckering, and oh-so-gooey.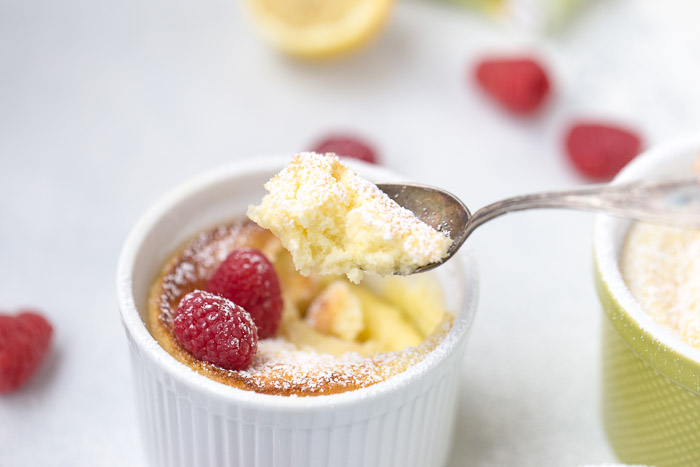 The cake is light and airy while a soft pudding bottom is bursting with the bold lemon flavor. It is seriously delicious and amazing!!
So my friends, if you are craving something sweet, lemony and delicious, this lemon pudding cake is for you. It is easy to whip up and the individual serving sizes makes it even better for personal indulgences.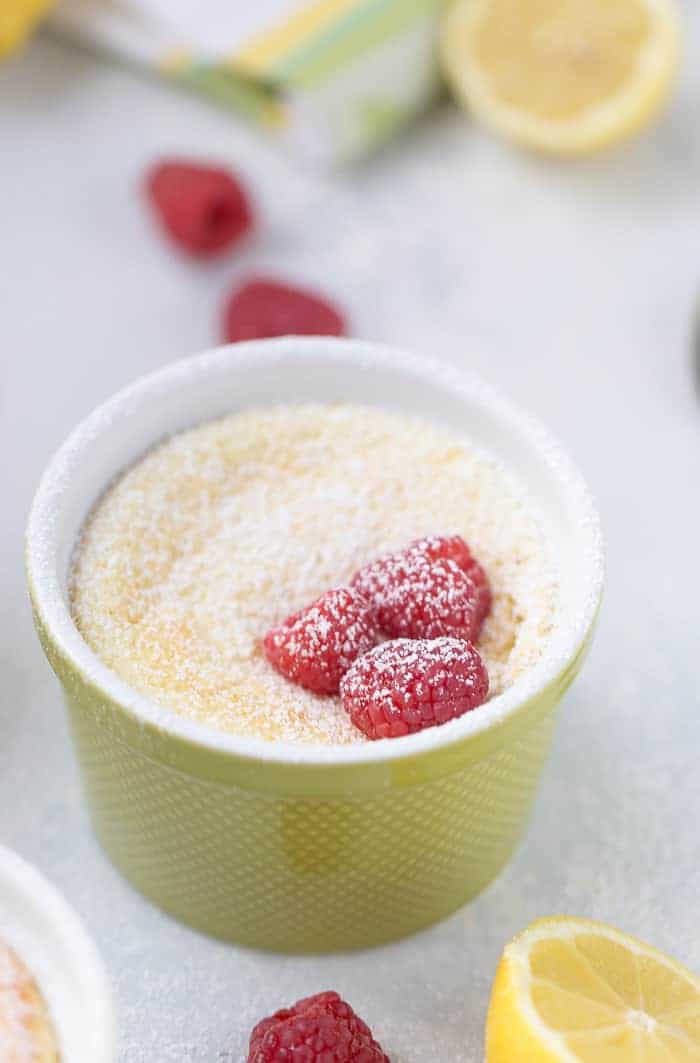 These would be perfect for Easter brunch or even Mother's Day treats as everything lemon screams Spring!
Hope you are having a great start to your season!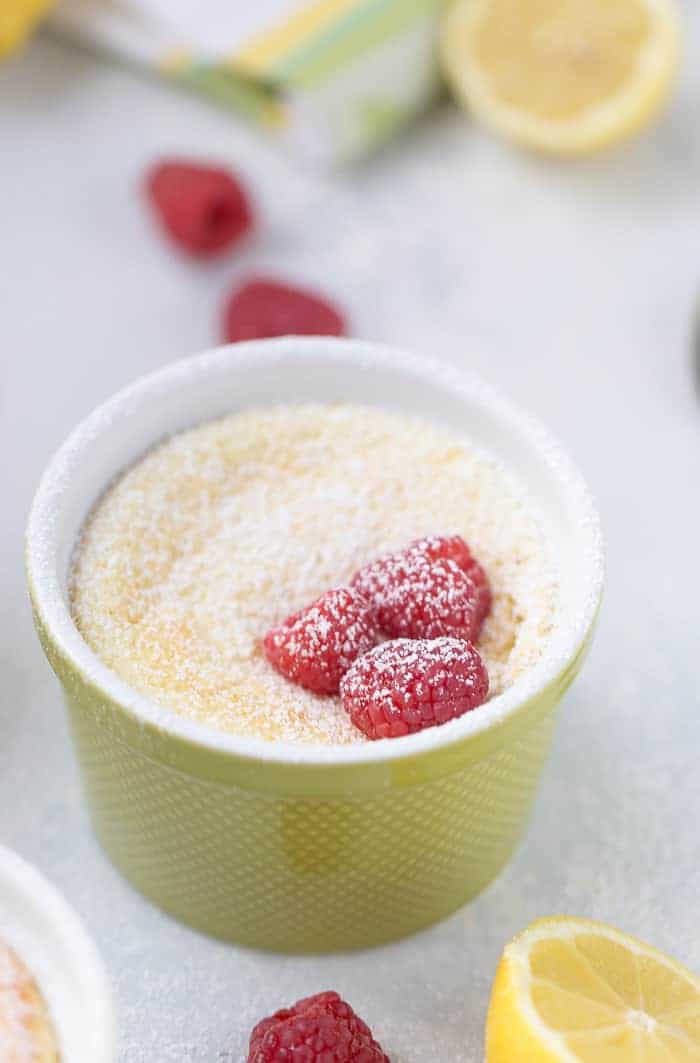 Yield: 3 6-ounce Ramekins
Lemon Pudding Cake
An ooey-gooey lemon pudding cake that is light and airy with a sweet lip-puckering pudding bottom. It is the perfect Spring dessert for all lemon lovers.
Ingredients
4 large eggs, separated
1 cup granulated sugar
5 tablespoons unsalted butter, melted and cooled
1/4 cup all-purpose flour
1/3 cup fresh squeezed lemon juice (from about 3-4 lemons)
1/4 cup whole milk
1 teaspoon vanilla extract
Finely grated zest from 1 lemon
To serve: fresh raspberries, powdered sugar
Instructions
Preheat oven to 350 degrees F. Grease 3 6-ounce ramekins with baking spray or butter. Alternatively, you can use 1 8-inch round baking/ casserole dish.
In the bowl of a stand mixer, whisk the egg whites on medium-high heat until stiff peaks form. Transfer whipped egg whites to a separate bowl.
In the same bowl of the stand mixer (you don't need to clean it), combine the sugar melted butter and flour. Mix on medium low-speed until combined. Add in egg yolks, lemon juice, whole milk, vanilla extract and lemon zest. Mix until well combined.
Using a rubber spatula, fold in a third of the egg whites into the egg yolk batter until just combined. Repeat with the remaining egg whites, folding in a third at a time, until it's all combined.
Pour the batter into the prepared ramekins. Bake until cake is set and the tops are golden brown, about 20-30 minutes. A cake tester inserted into the center will come of clean on the top cake part and wet in the pudding bottom. Please note the baking time will depend on the size of the baking dish you use.
Remove cakes from oven and let cool slightly before serving. Top with fresh raspberries and powdered sugar. I prefer serving cakes warm but you can serve it at room temperature as well.
Recommended Products
As an Amazon Associate and member of other affiliate programs, I earn from qualifying purchases.