Mango Margaritas
These mango margaritas with hints of vanilla and orange blossom are a tropical escape right in your backyard. 
Thank you Nielsen-Massey for sponsoring this recipe. As usual, all my opinions are 100% mine and I love sharing with you brands/products I use and enjoy in my kitchen.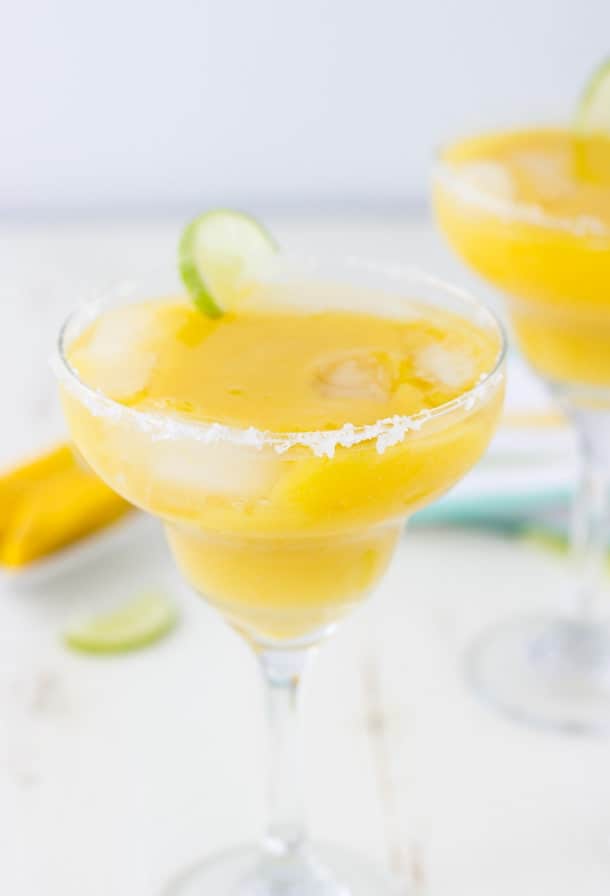 You guys we are starting this week with a cocktail!! A mango margarita that's tropical in flavors and refreshing to the touch. Why, yes this is just as delicious without the tequila although the hubs thinks the tequila brings it over the edge (Thank you resident cocktail taster…for three more weeks).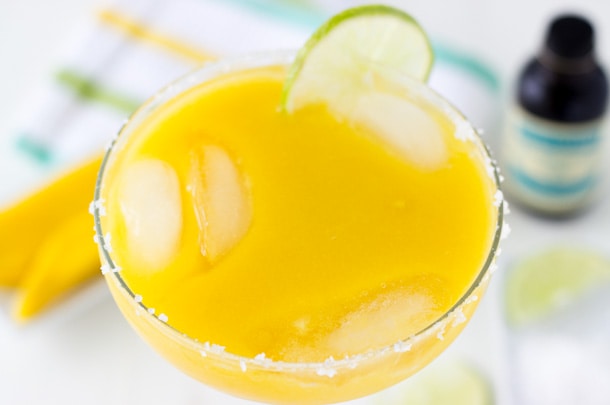 I was looking through my recipe index recently at the tropical recipes I have and noticed that I only have one or two mango recipes. And that's unacceptable given that I LOVE mangoes beyond normal. I grew up with mango trees in my backyard in Sierra Leone and during the raining season we enjoyed a bounty of fresh ripe mangoes right off the trees. It was a nightly tradition where we will all sit around the table with a bushel of freshly picked mangoes in front us and we will just eat. Eat until the juices run down our arms.
Sadly mangoes on that level of sweetness and juiciness seem to come from tropical places only and I have missed that living on the north end of the US. But I will settle for whatever ones I can get over the summer that are ripe.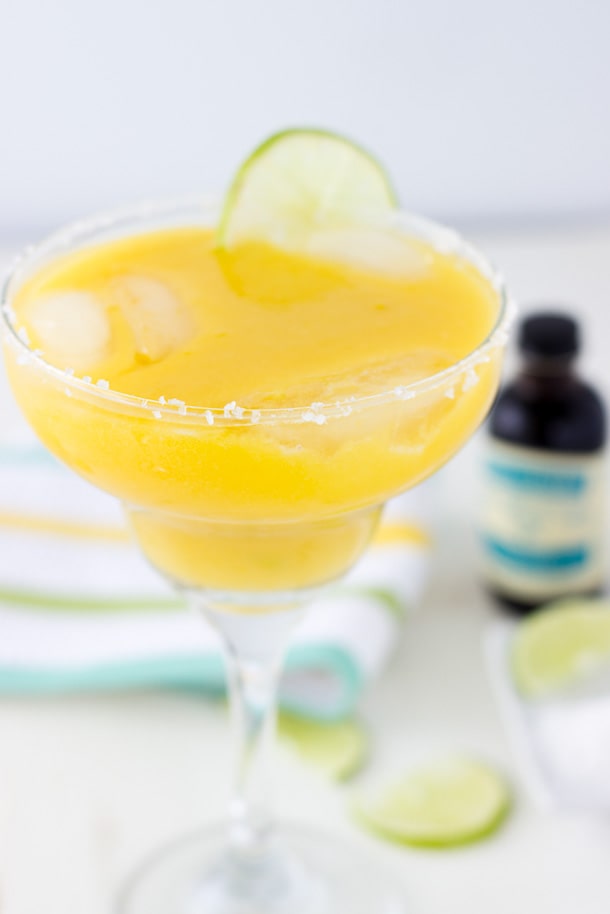 OK back to these mango margaritas that are staring us in the face. They are pretty simple really but the flavors are amazing. Combining fresh mango puree with lime juice, simple sugar syrup, Nielsey-Massey's Tahitian Vanilla extract with floral and fruity hints and a dash of their Orange Blossom water brings together a wonderful blended cocktail that is refreshing, fruity and tropical. Of course you can leave out the tequila and still enjoy all these flavors but for an adult version, be sure to add the tequila and some sugar-lime zest to the rim of the glass.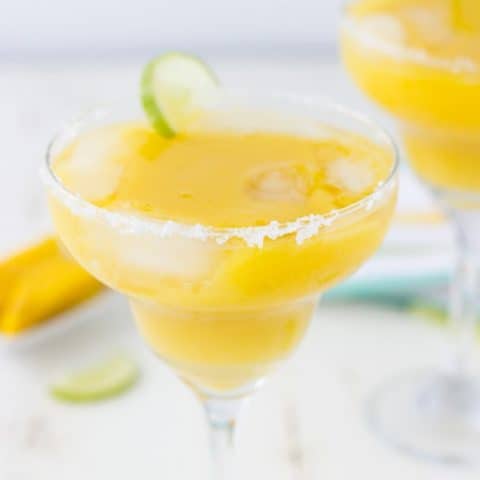 Yield: 3 glasses
Mango Margaritas
Prep Time 10 minutes

Total Time 10 minutes
Ingredients
For Glass
Sugar and lime zest for glass rims
Ice cubes for serving
For Drink:
1 cup mango puree (made from 2-3 ripe mangoes blended)
1/4 cup simple syrup or 1/2 cup granulated sugar
juices from 2 limes
½ teaspoon Nielsen-Massey Tahitian Vanilla Extract
a dash of Nielsen-Massey Orange Blossom Water
½ cup Tequila
Instructions
Dip glasses in water. Combine the sugar and lime zest. Lightly sugar the rim of margarita glasses by dipping them in the sugar and lime zest. Add a few ice cubes to each glass and set aside.
In a blender, combine all the ingredients and blend until smooth. Pour over ice into glasses. Garnish with fresh limes.
(Alternatively, divide the ingredients into three equal parts. Combine in a shaker and shake well over ice. Pour into glasses over ice. )
MAKING THIS RECIPE? Share it with us on Instagram using #aclassictwist so we can see what you are baking up in your kitchen!