Margarita Sorbet Cocktail
I'm taking some time off the next few weeks to enjoy time with our little bundle of joy. While I'm away, I've scheduled some recipes here and there to share with you and I've also asked a few of my amazing blogger friends to fill in with some guest posts. 
Today, Luci from Luci's Morsels is here to share with you this margarita sorbet cocktail I wish I had in my hands. Luci is a fashion and food blogger in LA and as a former PhD student herself, you can tell we have so much in common and no surprise we became fast friends. She was so generous to stop by here to share with you this recipe as she is getting married in just a few weeks. Congratulations Luci! Be sure to follow her blog and social media for more of her recipes; (Facebook, Pinterest, Instagram)!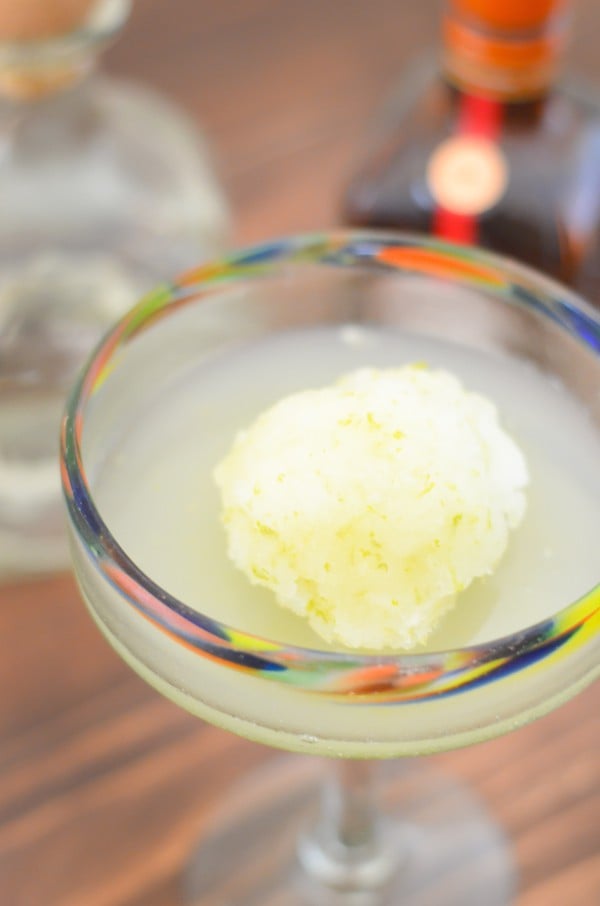 It feels a bit funny to be sharing a cocktail recipe while Zainab and her family settle in as a new home of three, but when somebody as sweet as Z asks you to create a cocktail recipe, you enthusiastically abide!
I'm getting married in less than two weeks and I've been creating sangria recipes without spirits to serve at our cocktail hour. It's been a lot of fun, but my creativity in the wine department has about reached its max for the summer season. It was fun to rediscover those other bottles in our collection to mix up a new drink to share here today.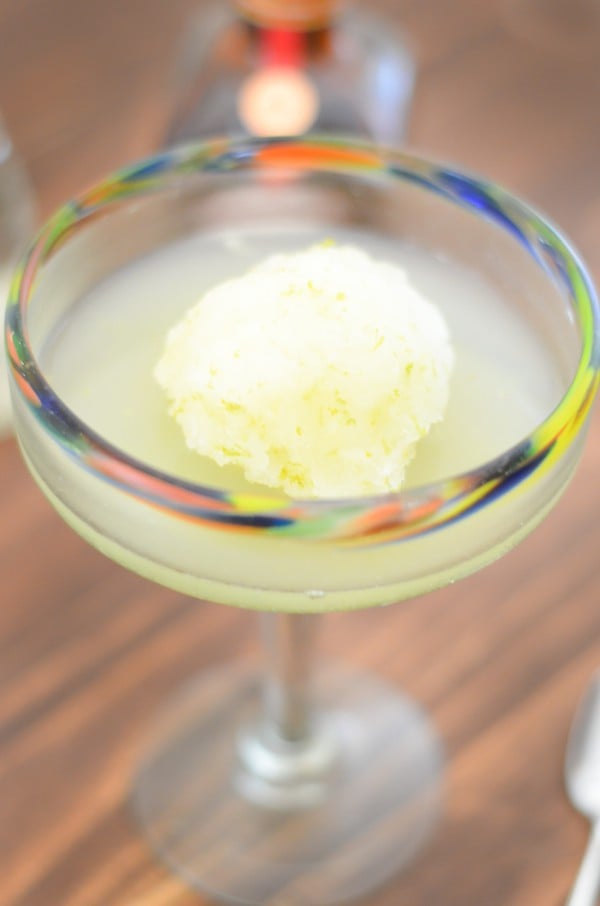 Lime sorbet is perfectly tart and sweet. Therefore it's the perfect addition to a margarita situation, right? How fun ­ not to mention easy ­ is it to add sorbet to tequila and triple sec? And, as if it could get any better, if the sorbet starts melting, then you have a sorbet margarita in your hands to sip away at! Two recipes for the price of one!
If you want a recipe for homemade lime sorbet, here's my favorite.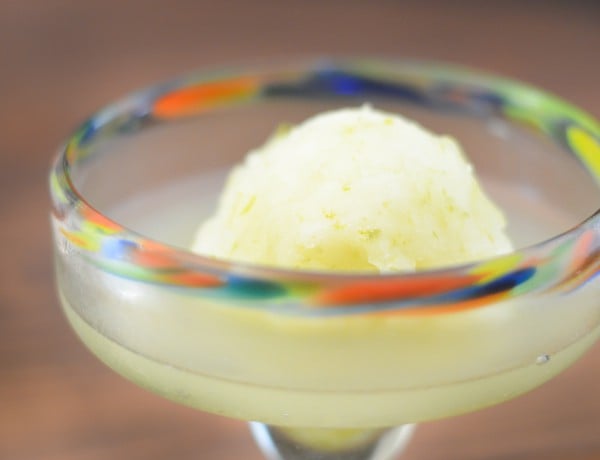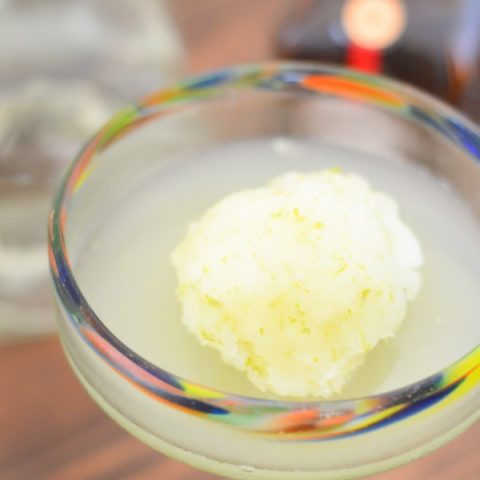 Yield: 1
Margarita Sorbet Cocktail
Ingredients
1 scoop lime sorbet
2 oz. tequila
1 ounce triple sec
Instructions
Combine tequila and triple sec in serving glass. Add one scoop lime sorbet. Serve!