Matcha Genoise Cake
This light and fluffy matcha genoise cake is filled with a whipped white chocolate filling and topped with a matcha white chocolate ganache.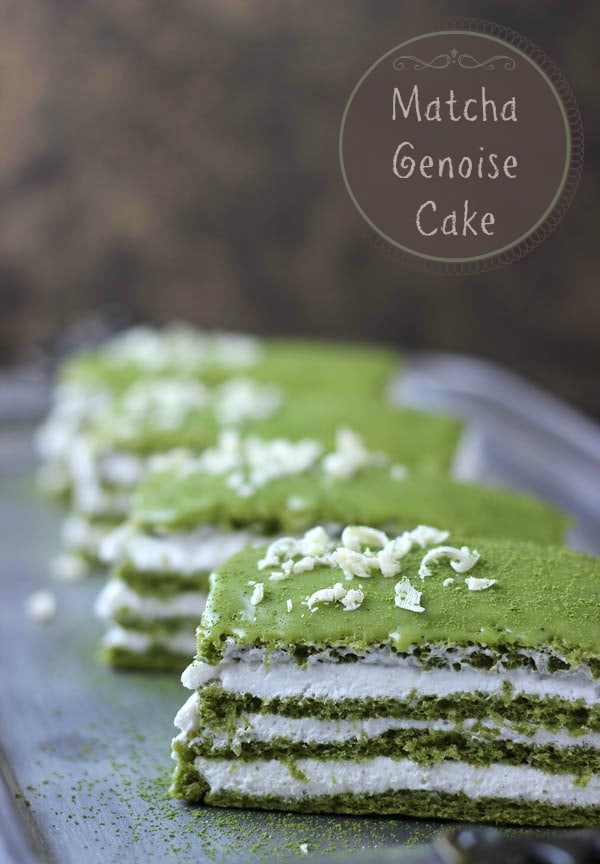 It's been a long hectic week you guys. I don't think I've been this mentally exhausted in YEARS!!! Spending an entire week in an isolated location with 80 other scientists has not only been enriching but dude very tiresome. But I am very grateful for the experience to have learned so much from great minds and walked away realizing how much I love doing research and how far I have to go. Despite the long days and nights, I was very happy to meet a lot of people I have admired for years and got to share my research with a wider audience than my university.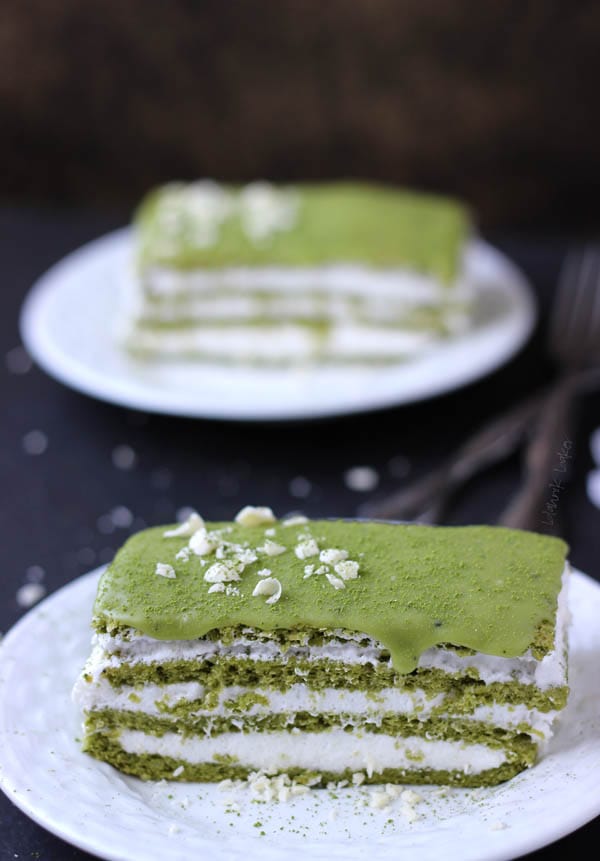 But on an even brighter side, I am leaving this morning and the hubster will be meeting me in Boston so we can spend the weekend exploring the city with one of my girlfriends who lives here! Our conference was located 15 miles outside of Boston and can you believe I've been here an entire week and have not even been out and about yet? Yeah, was that crazy.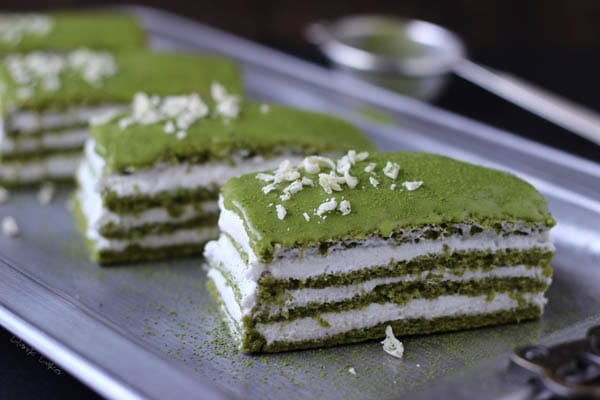 Enough talk about travels. That's not why you are here. Cake!!
I am sharing the recipe for this matcha genoise cake today over at The Cooking Actress. If you have not met Kayle, the bombshell foodie over at The Cooking Actress, you are going to love her. She is a total sweetheart and an incredible cook and baker. She just moved her life from NYC where she lived for 5 years and is settling in at home in Ohio now. I am over there today helping out as she gets comfortable at home. Head over there now to not only check out her blog but get the recipe for this green tea infused fluffy genoise cake.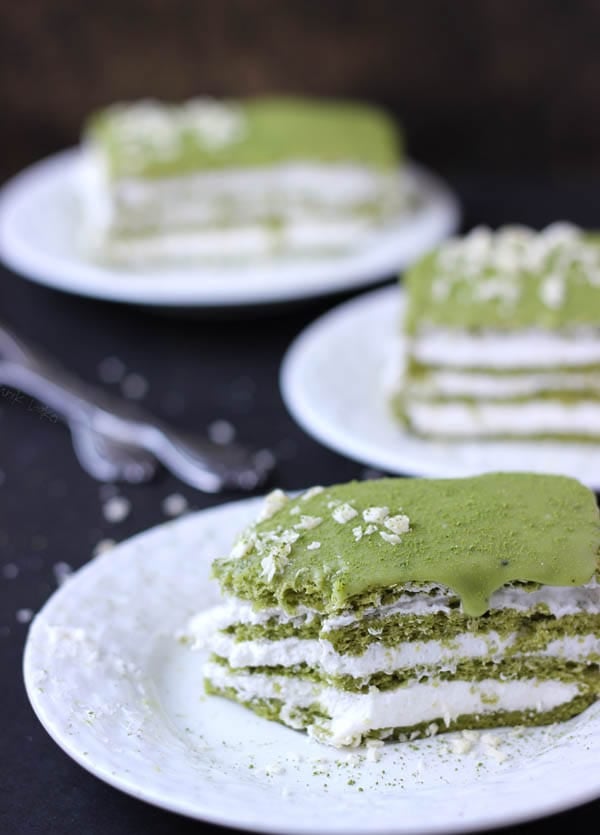 I hope you all have a great weekend! Don't forget to head over to The Cooking Actress for the recipe. Recipe: https://www.cookingactress.com/2014/06/matcha-genois-cake-guest-post-with.html