Peanut Butter M&M Cookies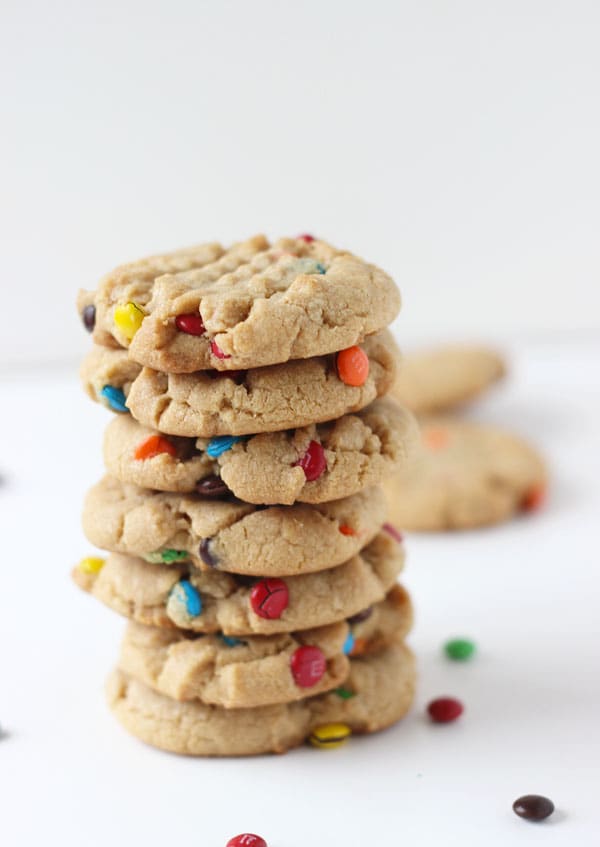 I hope you all had a great weekend! Mine was exciting as I ran a 5K with my sister-in-law and it was one of those Mighty Runs with obstacles throughout the course. Brutal but was fun doing it with her. Now, I'm sore and couch-ridden for two days 🙂 Thank goodness for these M&M cookies and our movie night today to help with my recovery.
We all know the hubs is a life-long peanut butter lover and hence why I have a ton of peanut butter recipes on the blog. But he noted the other day that I do not have any cookies in that category. And he was right, I haven't made a peanut butter cookie EVER. That clearly had to change and what better way to enjoy cookies than on movie night?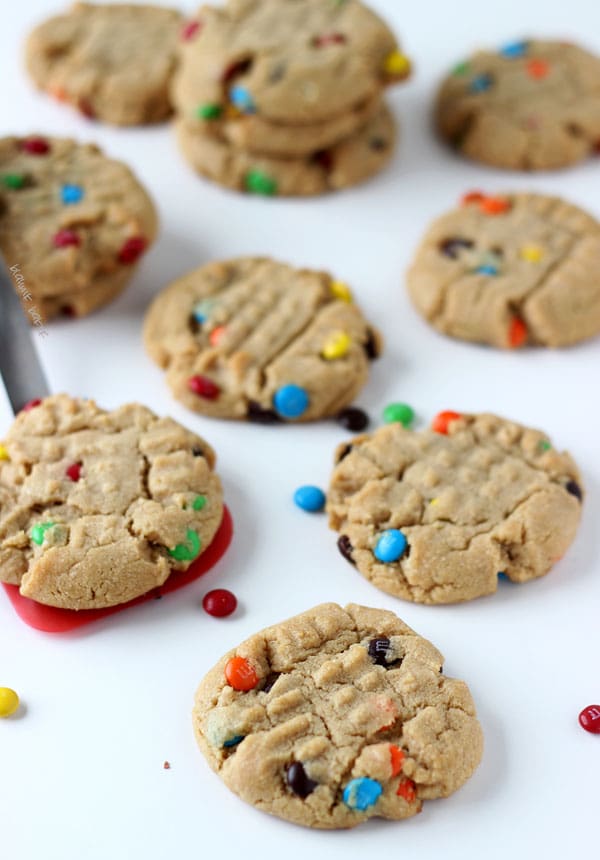 It was his turn to pick a movie for us to watch and so we picked up the recently released Captain America DVD at Walmart. No surprise, the dude is a superhero fan and every Marvel movie is owned and watched multiple times! I was inspired to incorporate some M&Ms in our peanut butter cookies we had planned for the evening. Heroes love M&Ms!
These peanut butter M&M cookies are just your old-fashioned peanut butter, with browned butter for added flavor and mini M&Ms for a colorful twist. The cookies are soft, packed with peanut butter and will make any peanut butter lover's dreams come true. Enjoy!!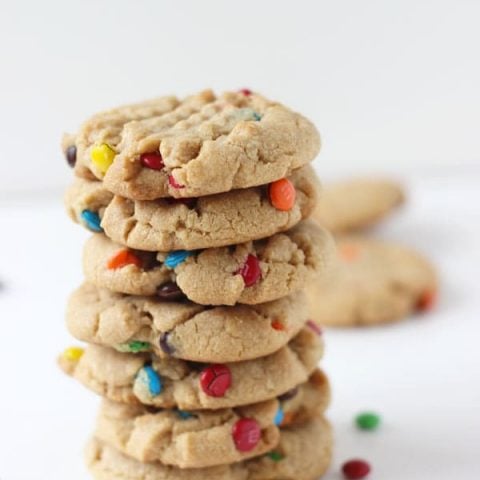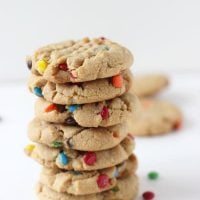 Yield: ~20 cookies
Brown Butter Peanut Butter M&M Cookies
If you are a peanut butter lover, then you will love these traditional peanut butter cookies!! They are soft, crunchy and perfect!
Cook Time
1 hour
12 minutes
Total Time
1 hour
32 minutes
Ingredients
1¼ cups all-purpose flour
½ teaspoon baking powder
½ teaspoon baking soda
¼ teaspoon salt
½ cup (1 stick) unsalted butter, browned and cooled
¾ cup light brown sugar
¼ cup granulated sugar
1 egg, at room temperature
1 teaspoon vanilla extract
½ cup peanut butter
¾ cup M&Ms (I used mini M&Ms)
Instructions
In a medium bowl, whisk together the flour, baking powder, baking soda and salt.
In another medium bowl, using an electric mixer, beat the browned butter with sugars on medium speed until pale, about 2 minutes. Add egg and vanilla and beat until just combined. Add the peanut butter and beat until well combined. Reduce speed to low and add in the dry ingredients. Mix until just combined. Using a rubber spatula, fold in the M&Ms. Chill dough for at least an hour, preferably two.
When ready to bake, preheat oven to 350 degrees F. Remove dough from fridge and let sit out for 10 minutes. Using a medium cookie scoop, scoop out cookie dough and roll into balls. Place balls on parchment lined cookie sheets, about 2 inches apart. To get the criss-cross, use a fork to gently press down on the cookies.
Bake cookies 12-13 minutes, until lightly browned on the edges. Let cookies cool on cookie sheet for 10 minutes before moving to a wire rack.