Pistachio Crusted Tilapia and Peach Salad + Cookbook Giveaway
Fresh tilapia is coated with pistachio, red pepper flakes and Parmesan cheese in this end of summer salad! Served with fresh peaches, this salad is the perfect light lunch or dinner to balance your meals.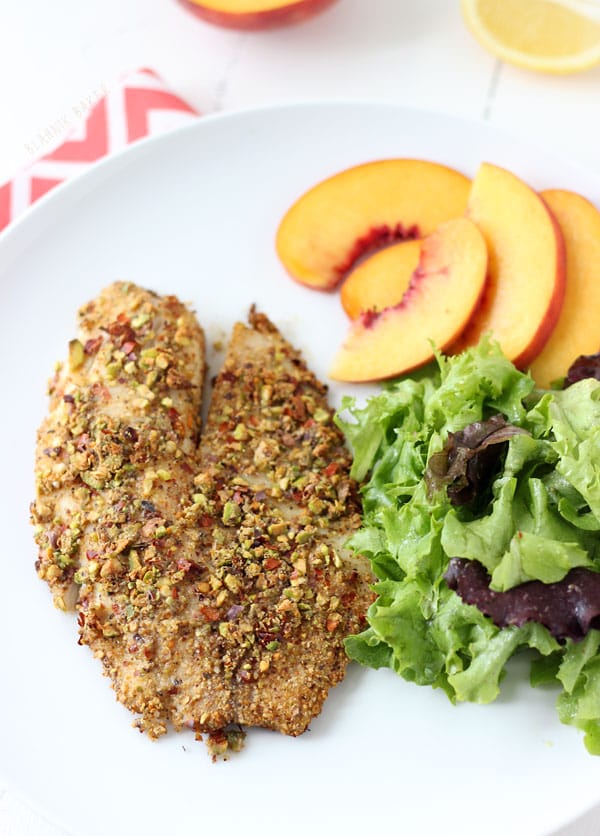 It's time for another Mystery Dish post! Our lovely host Andi from The Weary Chef gave us a great list of ingredients to create a recipe from. (FYI: mystery dish = group of bloggers who each month get a list of secret ingredients to create a unique recipe from. We all reveal our creations on the same day) Our ingredients included pistachios, wine, mint, gluten-free flour, red pepper flakes, fish, agave nectar, applesauce, blueberries, parmesan cheese, milk, corn and we were to use at least three.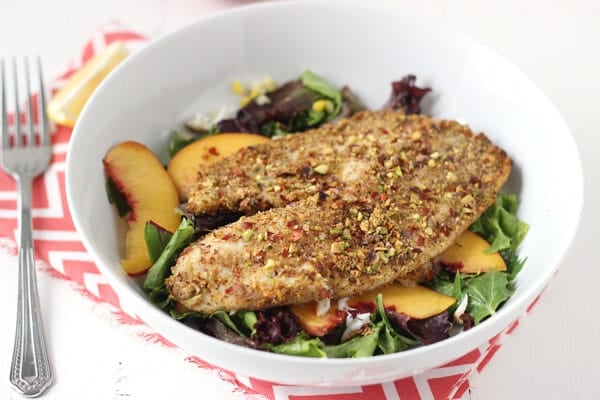 We don't usually eat fish in my house because the hubby doesn't do fish so I knew I HAD to do fish… finally a good excuse! Yes, I am selfish sometimes but a girl gotta get her seafood somehow. This salad!! This pistachio crusted tilapia and peach salad!! It's pretty awesome and yet so simple. I wanted to use the pistachio to bread the fish and skip using breadcrumbs. Turns out you can and it's a splendid idea. I made a rub that consisted of finely crushed pistachios, Parmesan cheese, red pepper flakes, chile powder, a dash of jerk seasoning and some salt and pepper. It was just simple and great! The slightly spicy and crunchy fish is perfectly balanced with the sweet and juicy peaches I paired it with.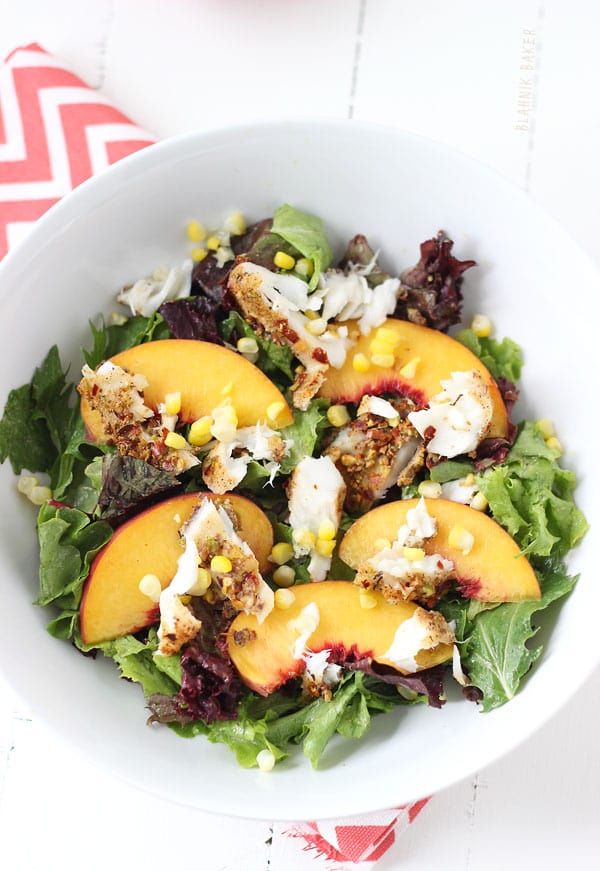 And why am I giving you salad as you head into Labor Day weekend? Because you will need it come Tuesday after all the grilling that's about to go on. It's light and just what you need to get back on track next week!

Pistachio Crustred Tilapia and Peach Salad
Author: Blahnik Baker
Yield: 2
INGREDIENTS
Fish
½ cup parmesan cheese
¼ cup chopped pistachios
½ teaspoon chili pepper (optional)
¼ teaspoon red pepper flakes
A dash of jerk seasoning
Salt and pepper to taste
2 6-ounce fillets of Tilapia
1 egg white, beaten
Salad
2 cups lettuce of choice
2 tablespoons olive oil
2 tablespoons fresh lime juice
1 tablespoon Dijon mustard
2 teaspoons honey
1 peach, sliced
1 corn, cooked
DIRECTIONS
Preheat oven to 425 degrees F. Line a baking sheet with foil. Spray foil with cooking spray and set aside.
In a medium bowl, combine all the cheese, pistachios, and spices. Rinse fish and pat dry with paper towel. Coat each fish fillet in egg white and then cover both sides with spice mixture. Do the same for both filets. Place fish on prepared sheet. Bake for 10-15 minutes or until fish is flaky.
In a small bowl, whisk together oil, lemon juice, dijon mustard, honey and salt and pepper to taste. Toss lettuce with dressing in a bowl and serve with fish, peaches and corn.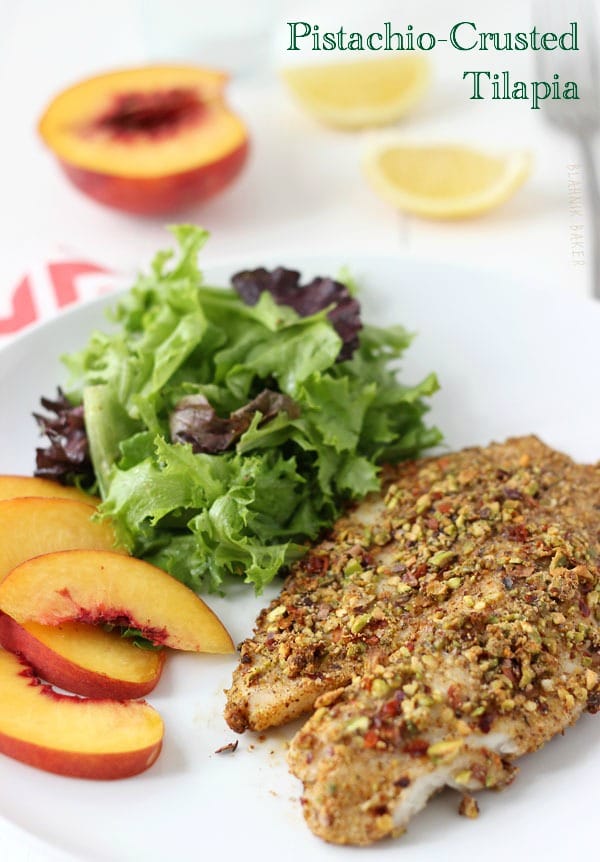 This month is the first year anniversary of Mystery Dish! To celebrate, we are giving away not ONE but TWO cookbooks by previous Master Chef Winners. Check out the details below and enter for a chance to win!!
Check out this month's recipes as well below!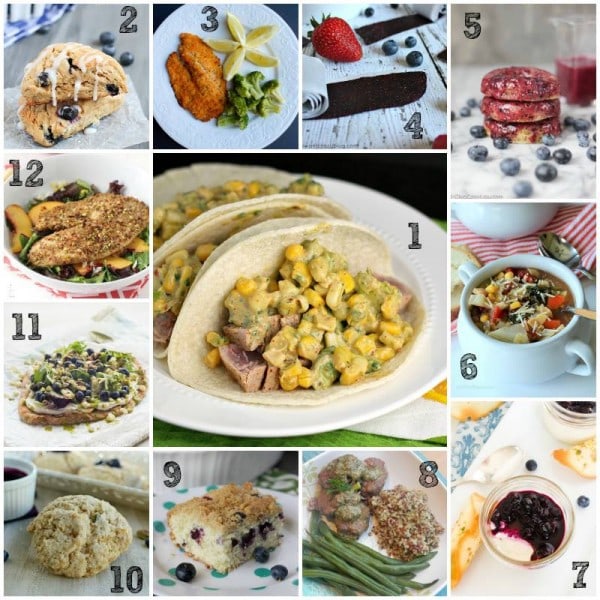 Have a safe and happy Labor Day!