Orange Zucchini Bread
The hints of citrus and juicy zucchini in this bread will just have you holding onto summer for just a little longer.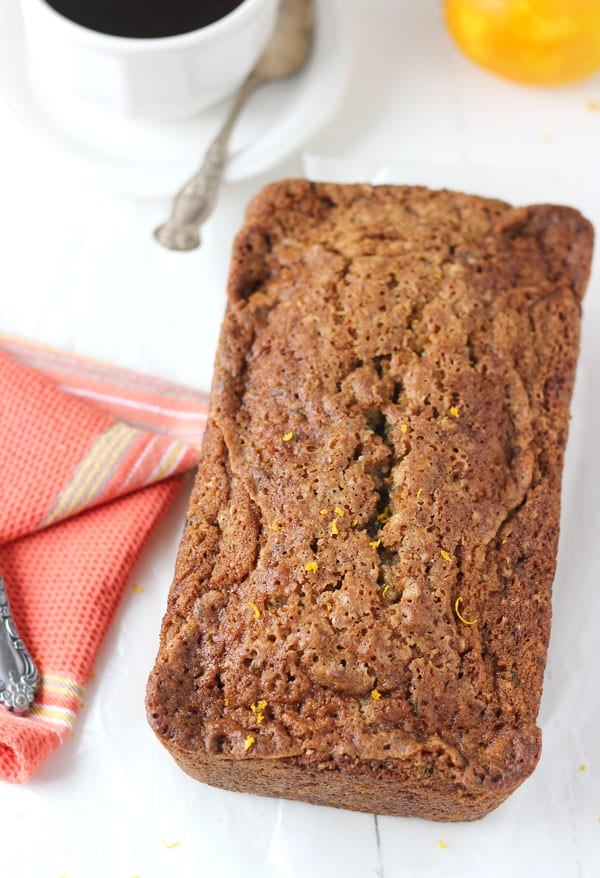 Happy Monday friends! Happy Labor Day! I hope you are having a relaxing weekend with your family.
It's back-to-school season and I got together with some graduate student friends to bring you a themed series on life as a student blogger. This week we are featuring recipes that are low-budget/cost-saving for The Starving Grad/Undergrad Student. This orange zucchini bread definitely fits that bill as it is not only quick to whip up, it uses summer's juicy vegetable to give you a delicious treat!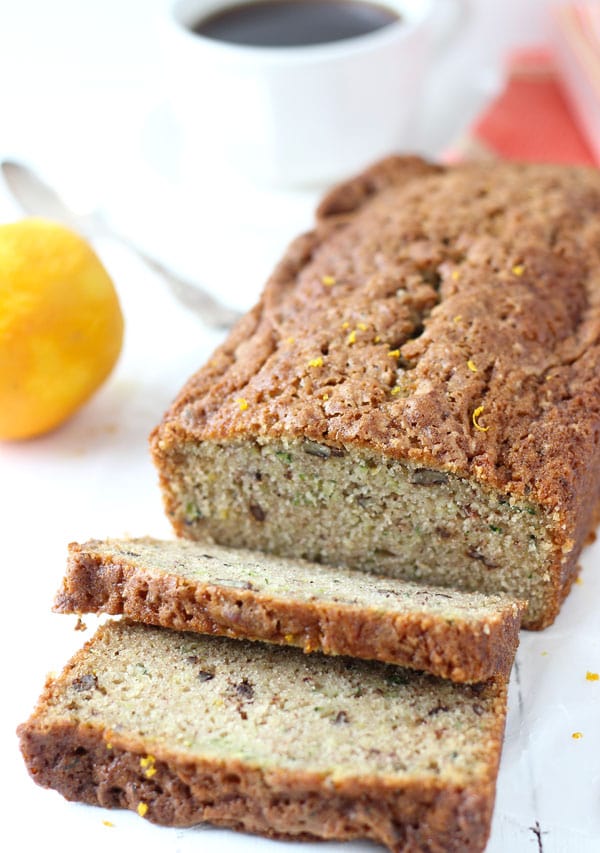 But let me back up for a minute. I am sure most of you know, I am a graduate student by day. I am pursuing my PhD in Neuroscience and as fancy as that sounds, it gets exhausting from time to time. I actually started baking (and ultimately blogging) as a way to destress and do something that I love outside of reading science. Little did I know that blogging was a whole other full time job!! But I love it and can't see myself stopping. Time management skills have yet to be mastered and for now I run on sleep deprivation. I am working on it!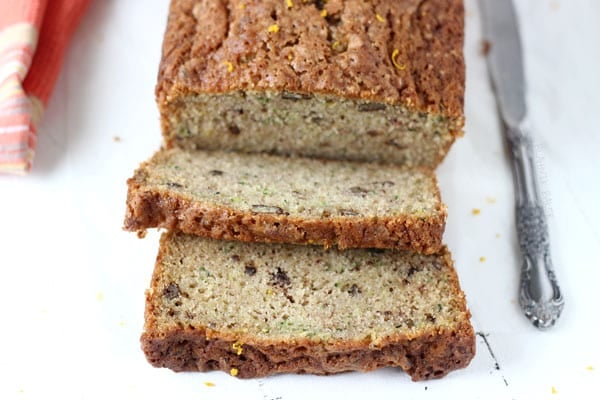 When things get challenging and I need more hours in the day, I rely on quick snacks and breakfasts to make it through the day. Most times, I crave healthy hearty snacks that will boost my energy but being a baker, I love making quick sweets for snack time. This orange zucchini bread was my lifeline this August as I made it twice!! Thanks to my father-in-law's garden that was supplying us with endless zucchinis, I was enjoying this summer harvest vegetable.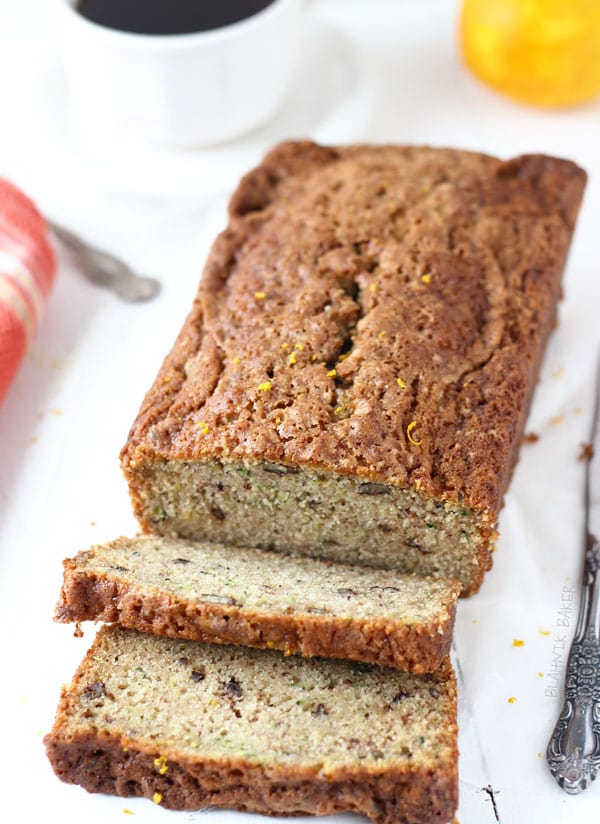 I love sweet bread recipes because they are always so simple to make (perfect for my crazy life) and are ALWAYS moist. This orange combination today was inspired by Allie, over at Baking a Moment. She made a gorgeous zucchini cake a few weeks ago that just sounded perfect. I knew I had to try that combo. And I am so glad I did because this orange zucchini bread was just as delicious as I thought. The hints of citrus and juicy zucchini in this bread will just have you holding on to summer for just a little longer 🙂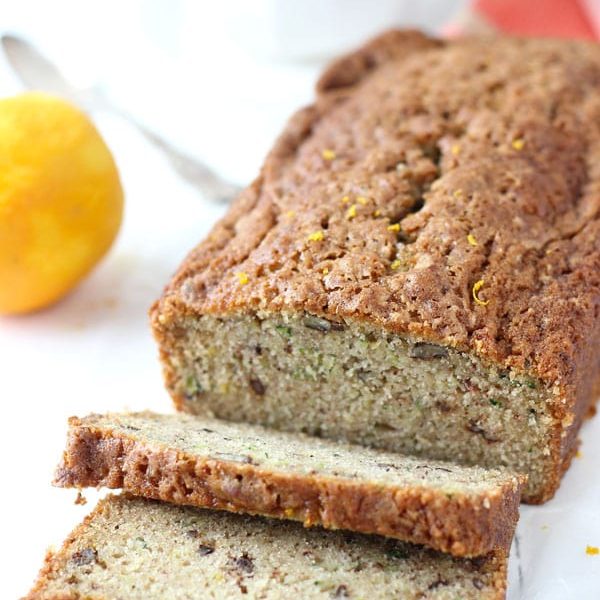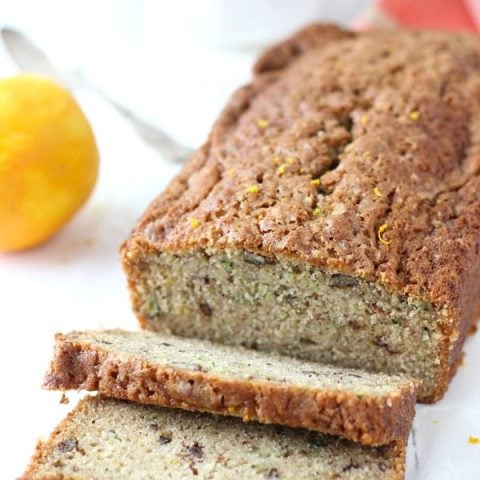 Yield: 1 loaf
Orange Zucchini Bread
The hints of citrus and juicy zucchini in this bread will just have you holding onto summer for just a little longer. 
Total Time
1 hour
5 minutes
Ingredients
2 cups all purpose flour
1 teaspoon baking powder
½ teaspoon baking soda
1 teaspoon kosher salt
1 teaspoon ground cinnamon
½ teaspoon ground ginger
3 large eggs, at room temperature
1¾ cup sugar
1 cup extra-virgin olive oil
2 teaspoon orange vanilla extract (or vanilla extract)
Zest of one orange
1 tablespoon freshly squeezed orange juice
2½ cups finely grated zucchini
½ cup pecans, chopped
Instructions
Preheat oven to 350 degrees F. Grease a large loaf pan (9 x 5) with baking spray and set aside.
Mix the flour, baking powder, baking soda, salt, cinnamon, and ginger in a medium bowl.
Whisk together the eggs, sugar, and olive oil in another medium bowl until combined. Add in the vanilla extract, zest, and orange juice. Beat until well combined. Add the flour mixture in one addition and stir until combined. Stir in the zucchini and pecans.
Pour batter into prepared pan and bake for 50-55 minutes until golden brown bread and a toothpick inserted into the center comes out clean.
Let bread cool in pan for 10 mins, then turn out and cool completely on a cooling rack.
Recommended Products
As an Amazon Associate and member of other affiliate programs, I earn from qualifying purchases.
I am not the only graduate student in this blogging-sphere. Below are some super cool ladies who are also juggling the busy life of school and blogging. Head on over and check out how they keep it all together.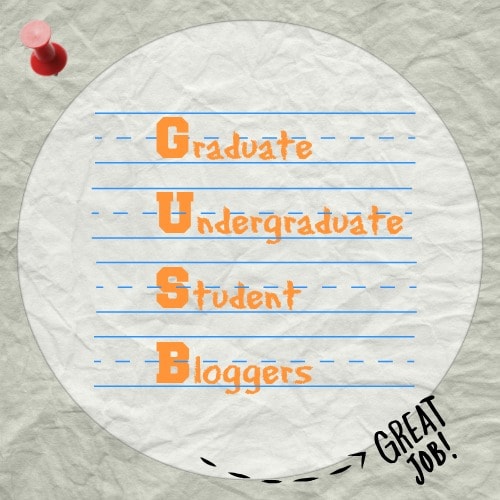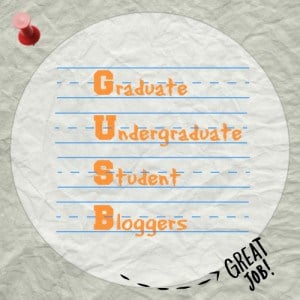 Show our #gradstudentbloggers and #undergradstudentbloggers your support! Check out the whole list of featured Starving Student recipes now:
Brussel Sprouts and Sausage Pizza via Bacon Egg Cheese(cake)
Strawberry Greens Salad via Go Bake Yourself
Chicken and Jalapeno Quesadillas via PicNic
Chocolate Sea Salt Date "Caramel" Bars (GF, V, Raw) via Wallflour Girl
Homemade Spaghetti with Garlic, Chili, and Herbs via Daisy and the Fox
Orange Zucchini Bread via Blahnik Baker
As a fun bonus to this roundup, we asked today's student bloggers some fun, wacky questions about their (im)balanced school/blogger lives: read their answers now on our hostess's blog, Wallflour Girl!
Want to join, or know a university food blogger who would? We would love to have you: email Ala at wallflourgirl@gmail.com to sign up!
The #gradstudentblogger and #undergradstudentblogger series showcases the lives and talent of insanely busy food bloggers from across all stages of their higher education pathway. Thank you for joining us, and we hope to see you again in two weeks!
Other Quick Breads you WILL LOVE: