Raspberry Lemon Cupcakes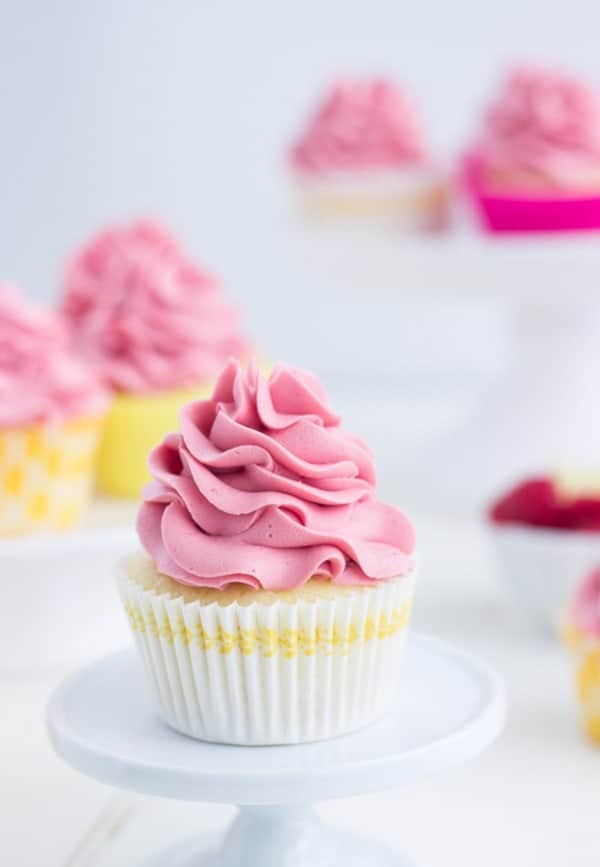 Somehow, I find myself making cupcakes over the weekend and hence why I seem to be sharing cupcake recipes every Monday. There are just so many different flavors to try as we go into a new season and some old classics that need revival. Take these raspberry lemon cupcakes for example, they are nothing new (no new flavor combo) but they are a classic combination of fruity berries and tart lemon coming together in a sweet treat.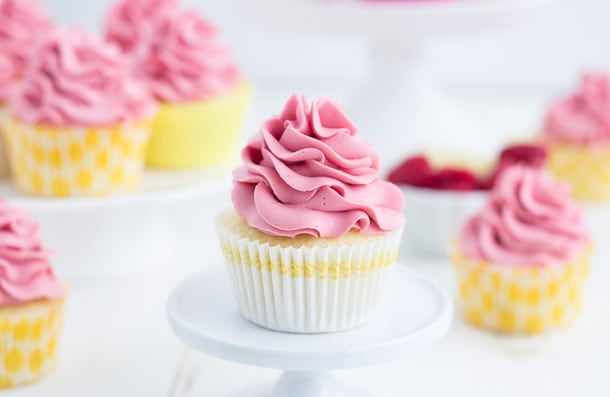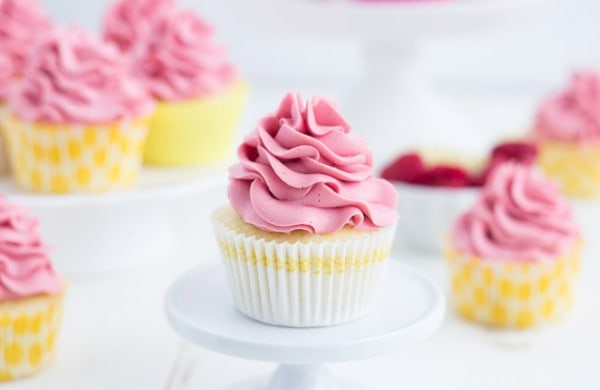 What's different about these cupcakes is that I filled my favorite lemon cupcakes with a super sweet and tart raspberry lemon curd filling. Remember the raspberry lemon curd from this Raspberry Tart? Whatever was left over made it into these cupcakes and what a great idea. These sweet lemon cupcakes filled with a raspberry lemon curd and topped with a fluffy raspberry buttercream make for a summer spectacle. These are the cupcakes you want to party with this summer. Trust me!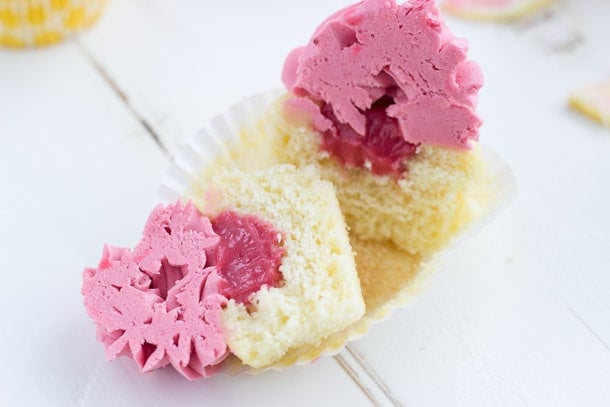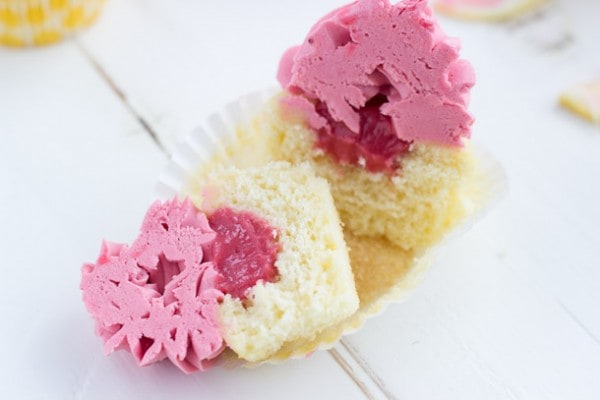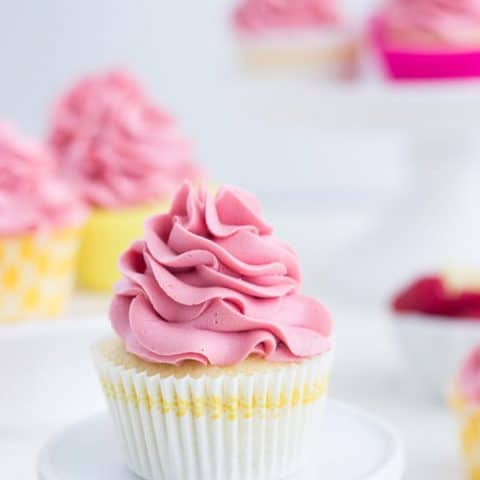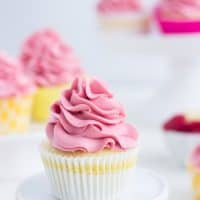 Yield: 12-15 cupcakes
Raspberry Lemon Cupcakes
Ingredients
For Curd:
2 large egg yolks
zest of ½ a lemon
juice of ½ a lemon
¼ cup granulated sugar
2 tablespoons unsalted butter, cold and cut into pieces
a pinch of salt
½ cup raspberry puree/ preserve
For Cupcakes
1 ½ cups all-purpose flour
½ tablespoon baking powder
¼ teaspoon salt
½ cup (1 stick) unsalted butter, room temperature
1 cup sugar
zest of 1 lemon
2 large eggs, room temperature
1 tablespoon lemon juice
1/2 teaspoon vanilla extract
¼ teaspoon almond extract
½ cup buttermilk, room temperature
For Raspberry Buttercream:
1 cup (2 sticks) unsalted butter, softened
3-4 cups confectioners' sugar
1 teaspoon vanilla extract
2-3 tablespoons milk or heavy cream
a pinch of salt
½ cup raspberry compote/ preserve
Instructions
To make Raspberry Lemon Curd Filling:
In a medium saucepan, whisk the egg yolks, lemon zest and juice and sugar until well combined. Set saucepan over medium-high heat, stirring constantly with a spatula, cook mixture until it's thick enough to coat the back of the spatula, about 8-10 minutes.
Remove from heat and whisk in the butter, one piece at a time, stirring constantly until smooth. Once smooth, strain through a fine sieve into a small bowl. Combine the lemon curd with raspberry preserve/ puree. Press plastic wrap onto the surface of the curd and refrigerate until chilled, at least an hour or up to a day. This recipe makes about a cup of lemon curd. You wont use it all for the filling. Use leftovers to top pancakes, top ice cream etc.
To make Cupcakes:
Preheat oven to 350 degrees F. Line muffin tins with cupcake liners.
In a medium bowl, whisk together flour, baking powder and salt.
In a large bowl, combine the sugar and lemon zest. Rub with your fingertips until fragrant and sugar is moist. Using an electric mixer, beat the butter and sugar mixture together until pale and fluffy, about 2-3 minutes on medium speed. Add eggs one at a time, beating until just combined after each addition. Beat in lemon juice, vanilla and almond extracts.
Reduce mixer speed to low and slowly add half of the flour mixture to the batter. Add the buttermilk and beat until just combined. Add the rest of the flour and mix until just combined. Scrape down the sides of the bowl as needed. Do not over-mix.
Divide batter into prepared tins. Fill each liner about ⅔ full. Bake cupcakes until lightly golden or a toothpick inserted into the center comes out clean, about 12-14 minutes. Remove cupcakes from pan and cool completely on a wire rack.
For the Raspberry Frosting:
Whip butter for 8 minutes on medium speed using the paddle attachment of an electric mixer. The butter will become pale and creamy.
Add the rest of the ingredients and mix on low speed for 1 minute. Then increase speed to medium and mix for 6 minutes until the frosting is light, creamy and fluffy.
Fill cupcakes with a teaspoon of raspberry lemon curd filling. Frost cooled cupcakes using your favorite decorating tip. I used Wilton Tip 2D for these cupcakes.