Apple Bourbon Cocktail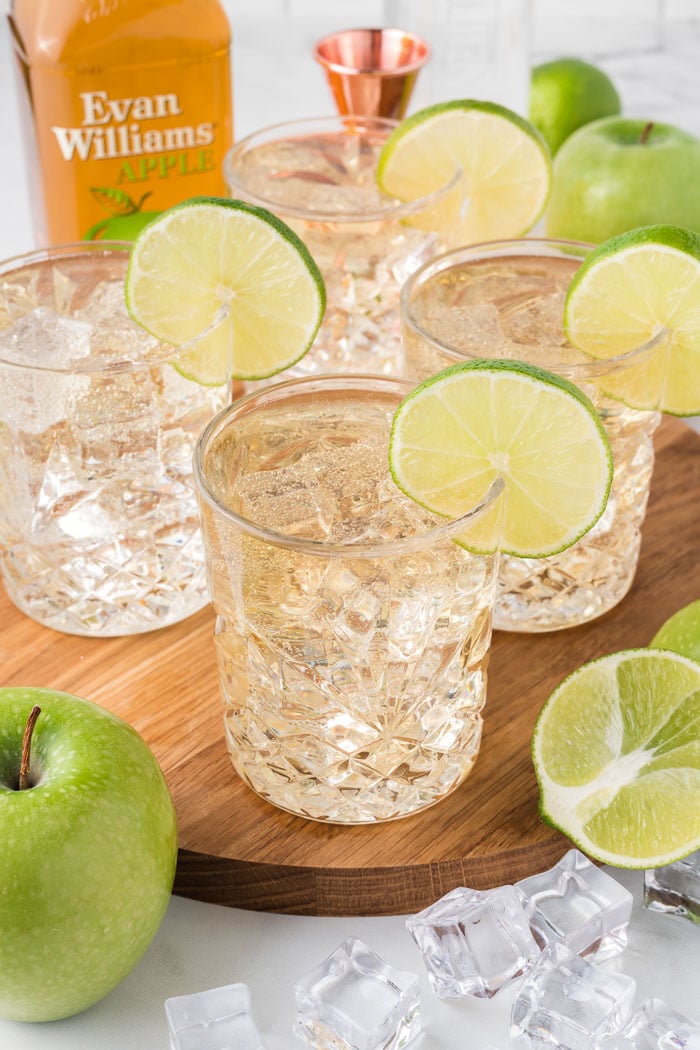 This post is sponsored by Evan Williams Bourbon. All opinions are mine. Thank you for supporting the brands I love and making it possible for me to continue creating content for you!
There's nothing like a simple yet good cocktail. One with no frills and just easy to make. That's this apple bourbon cocktail. It is plain ole good and the perfect seasonal drink to enjoy with friends and family this holiday season.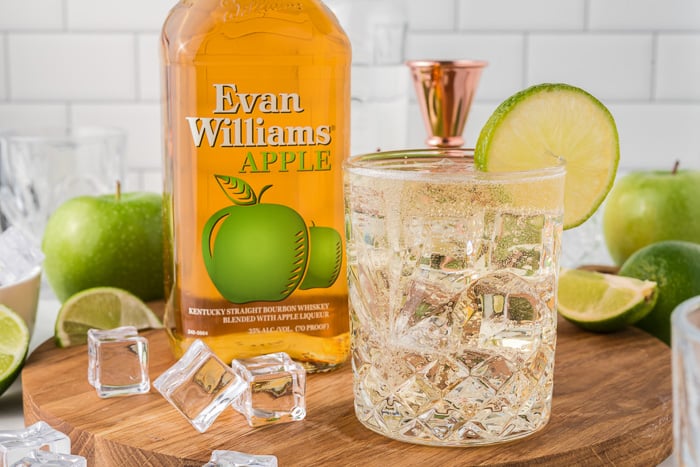 One thing that I struggle with when entertaining or having guests over for dinner is drinks. While the menu and definitely desserts are always a priority, I have in the past forgotten to think of drinks. Especially for adult-only gatherings where I can serve cocktails and beverages with alcohol. With the busy season, I need easy-to-make cocktails. Even better, a cocktail bar I can set up for guests to whip up what they need.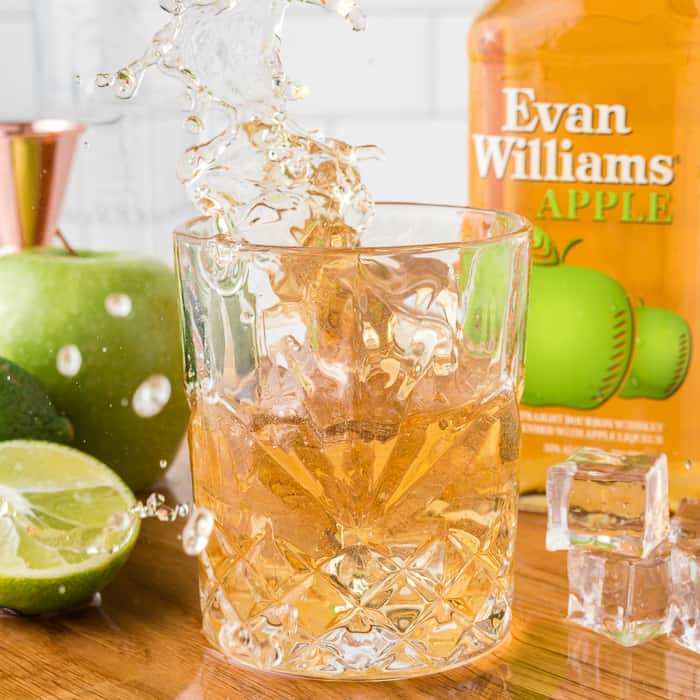 I tried Evan Williams Straight Kentucky Bourbon at a friend's house last year and I loved it. It was smooth to drink and also had a variety of ways to enjoy it. So when Evan Williams reached out to me this year to try their Recipe of the Month, Best Life, I was excited to jump on board. This month, the focus is on Evan Williams Apple, a flavored bourbon that combines the smoothness of Evan Williams Straight Kentucky Bourbon and fresh apple flavors. You can taste the fresh juicy apples, with a hint of caramel and light spice.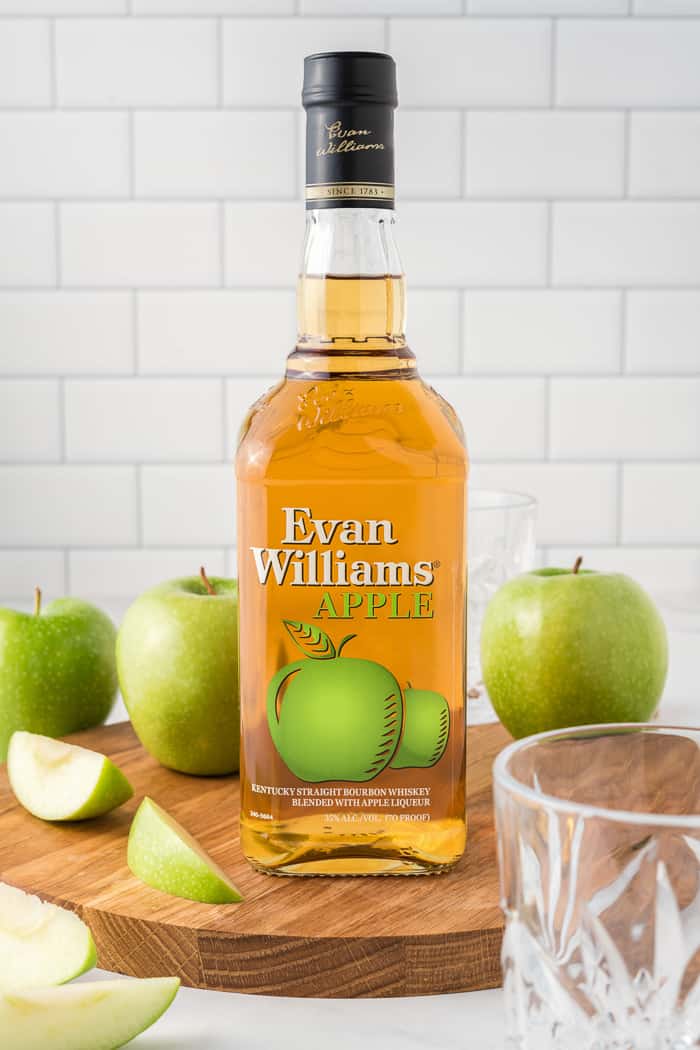 You know me, I am always adding a twist to classics 🙂 In this case, just a touch of ginger to the crisp green apple flavor and light spice. Think apple pie flavors in a glass with a quality straight Kentucky bourbon. So good friends! Don't sleep on this one, run and grab yourself a bottle of Evan Williams Apple (or any of their bourbon!) this holiday season.
Your holiday brunch needs this. Your backyard soiree needs this. Your movie night needs this. This is a cocktail that is perfect for every occasion. Better yet, set out your ingredients in a bar setting and let your guests create their own cocktail.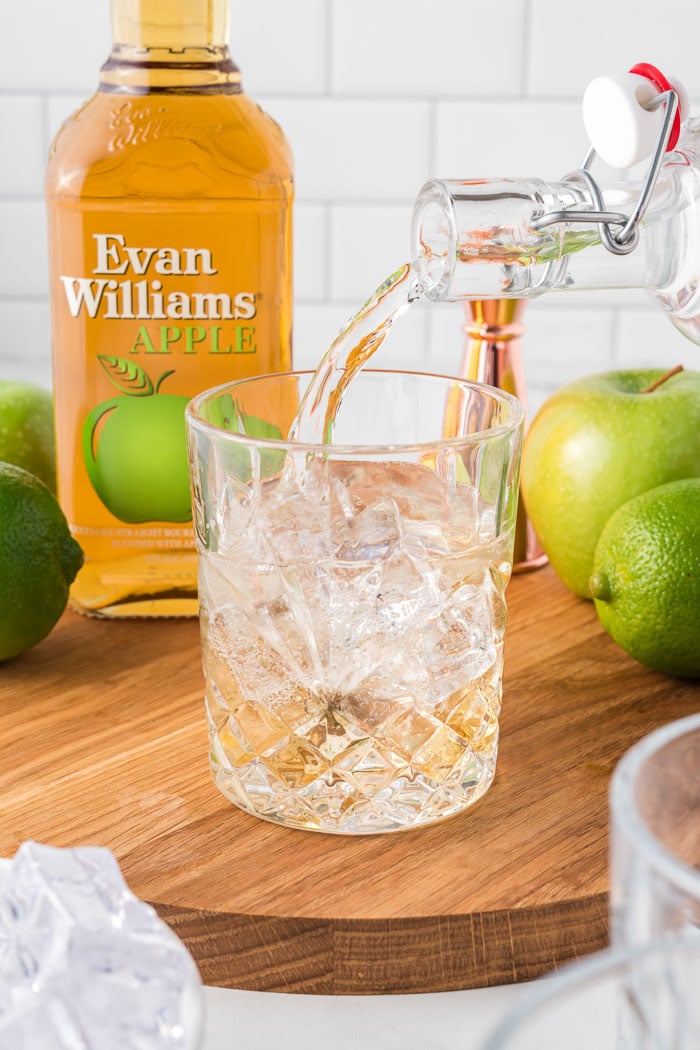 Have some lime hard seltzer, ginger hard seltzer, some lime wedges, simple syrup, cinnamon stick, ginger peels as optional toppings. Then grab a few varieties of Evan Williams Bourbon. Viola, a cocktail bar that will keep on giving. No more forgetting the drink menu for your next adult gathering.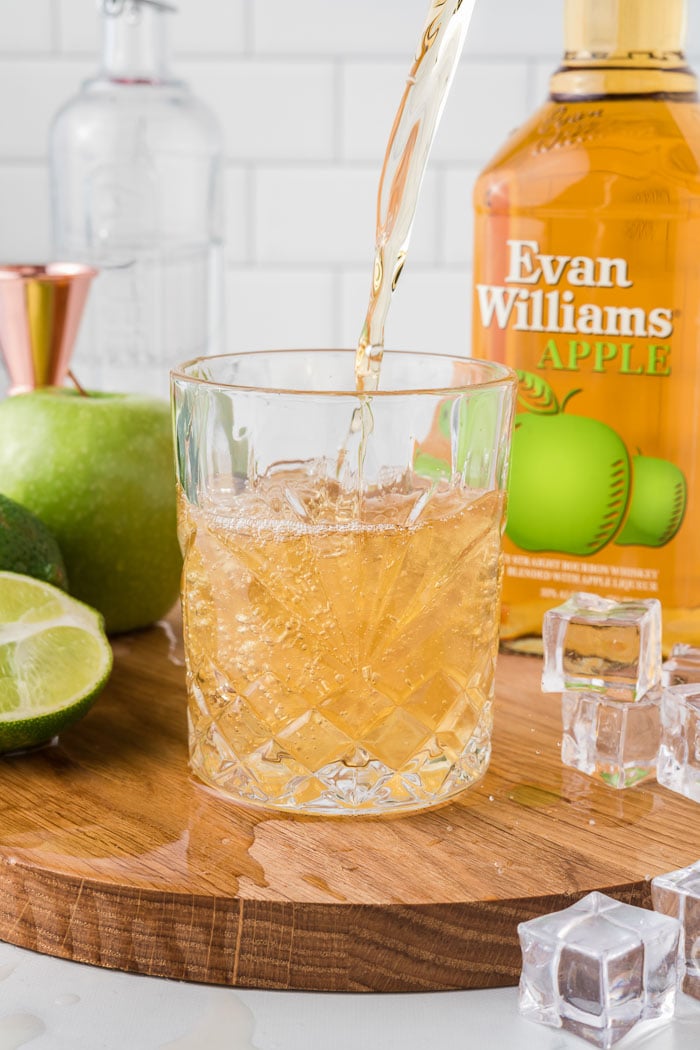 For more recipes with Evan Williams Apple, visit Evan Williams, their Facebook, and Instagram.
Let me know in the comments below how you will enjoy this apple bourbon cocktail. If you make it and share it on social media, be sure to tag me with @aclassictwistblog or #aclassictwist. I'd love to see how you enjoy it!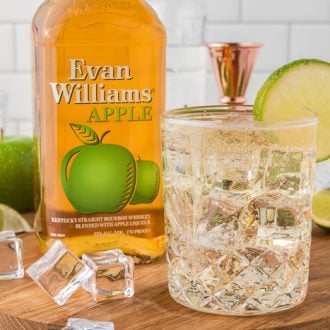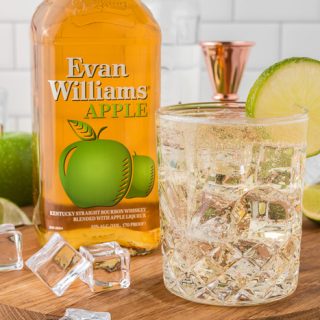 Yield: 1 serving
Apple Bourbon Cocktail
A refreshing apple bourbon cocktail with notes of juicy green apples
Ingredients
1 ounce Evan Williams Apple
Fill with Lime Flavored Hard Seltzer
Ginger Simple Syrup, to taste
Lime Wedge (Optional)
Ginger slice (optional)
Instructions
Fill your glass with ice.
Add all the ingredients to the glass.
Stir and enjoy!
Notes
Feel free to double or quadruple the recipe for a crowd.
Recipe adapted from Evan Williams
Recommended Products
As an Amazon Associate and member of other affiliate programs, I earn from qualifying purchases.