Apple Fritters with Caramel Sauce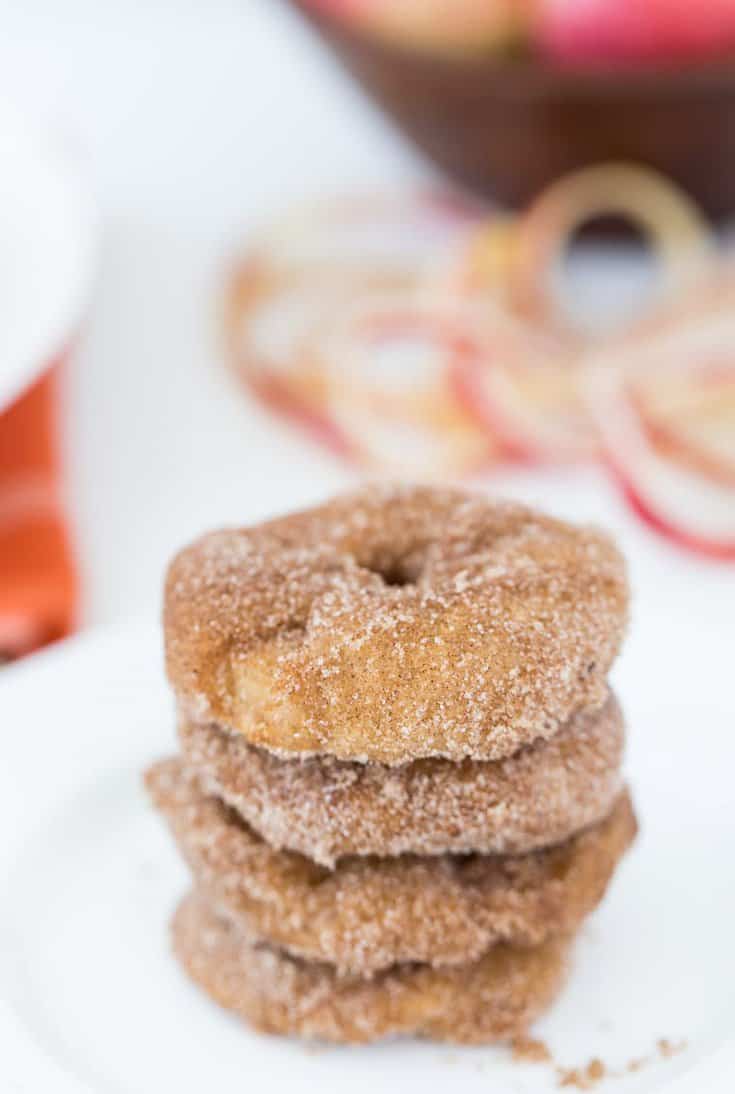 Happy Monday friends!!
How was your weekend? I hope you had a great one. If these fried goodness of apple fritters are any indication, I had a good weekend. While everyone was excited about the return of football, I was busy with fall activities. We went apple picking with some friends, I had my first PSL and made these homemade apple fritters. Can you tell I was in a fall state of mind despite being 80 degrees all weekend? I am not sorry.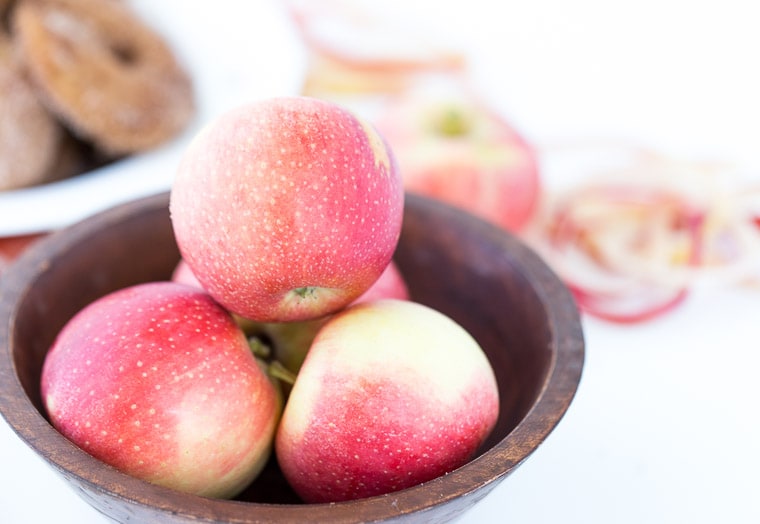 Apple fritters are a must whenever we attend a Fall festival, which there are quite a few around here. It was about time I tried them at home. After a long day out at the apple orchard with Elliott and some friends kids, I was too exhausted to start my apple baking. Apple fritters were the easiest things I could think of and went for it.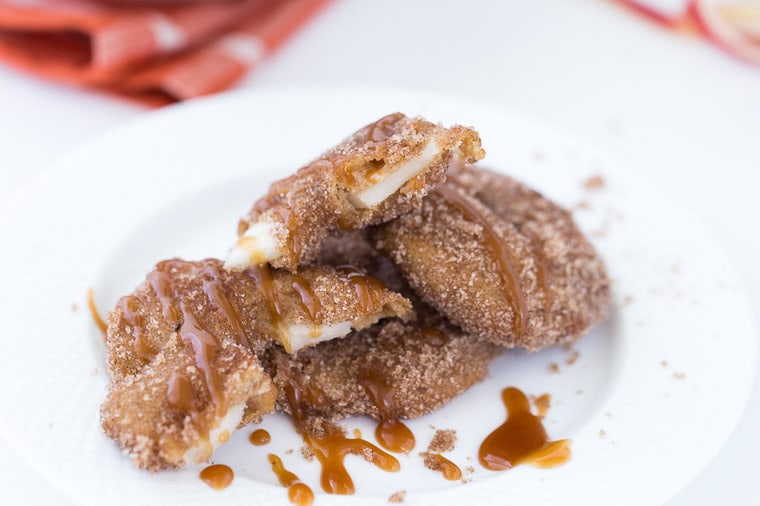 They are so easy to make. Pretty much just fresh apples dredged in batter, fried and coated in cinnamon sugar!! They are so delicious warm. Perfectly crisp on the outside and sweet and gooey on the inside. Drizzle with some caramel sauce for an extra level of awesome like I did on a few. The hubs and Elliott LOVED them and I am sure your family will enjoy them too. You need to try these apple fritters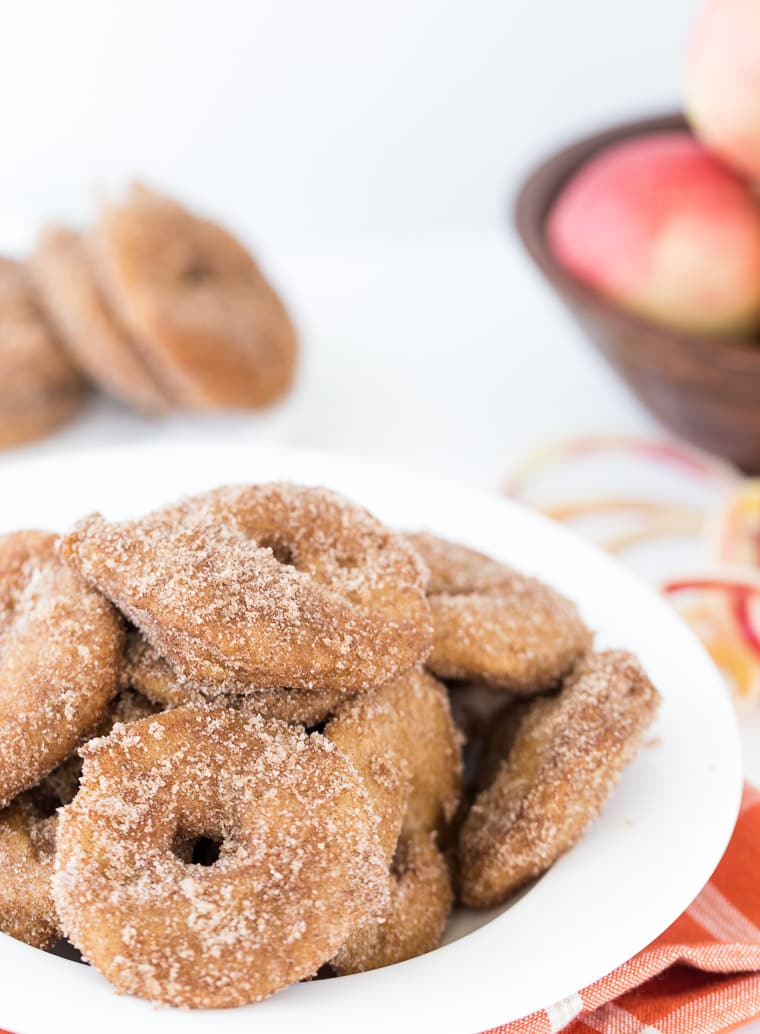 With a bag full of apples remaining after these apple fritters, I did a lot of apple baking this weekend and I am SO excited to share them with you in the coming weeks.
What are some of your favorite apple recipes?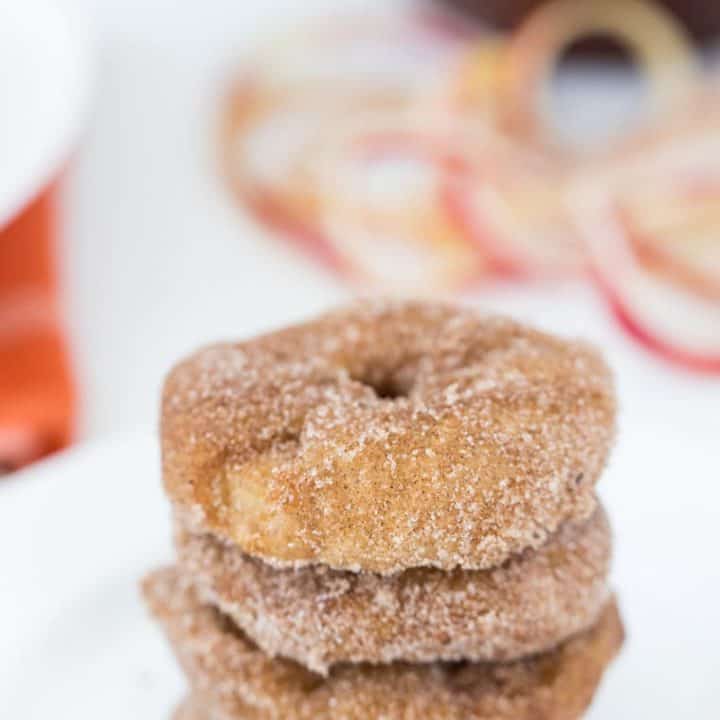 Apple Fritters Recipe
Ingredients
1 cup all-purpose flour
2 tablespoons corn starch
1/2 teaspoon salt
2 teaspoons baking powder
2 tablespoons granulated sugar
1 teaspoon ground cinnamon
1/2 cup milk
2 eggs
1 tablespoon vegetable oil
5- 6 medium apples, peeled, cored and sliced into 1/2 –inch rings.
Vegetable oil for deep-frying.
Coating:
1 cup granulated sugar
2 teaspoons ground cinnamon
Instructions
In a medium bowl, whisk together the flour, cornstarch, salt, baking powder and sugar. Whisk together the milk, eggs and vegetable oil in a small bowl. Pour into the flour mixture and whisk until well combined.
Place oil in a medium heavy-bottomed pan. Heat over medium heat until hot. Test readiness by tossing in some flour. It will sizzle when oil is ready.
Dredge apples in batter one at a time and place gently in the hot oil. Fry until golden brown on both sides. Remove and place in a paper-towel lined bowl.
In a small bowl, combine the sugar and cinnamon for the topping. Toss the warm apple fritters in cinnamon sugar.
Serve immediately.