Apple Coconut Bread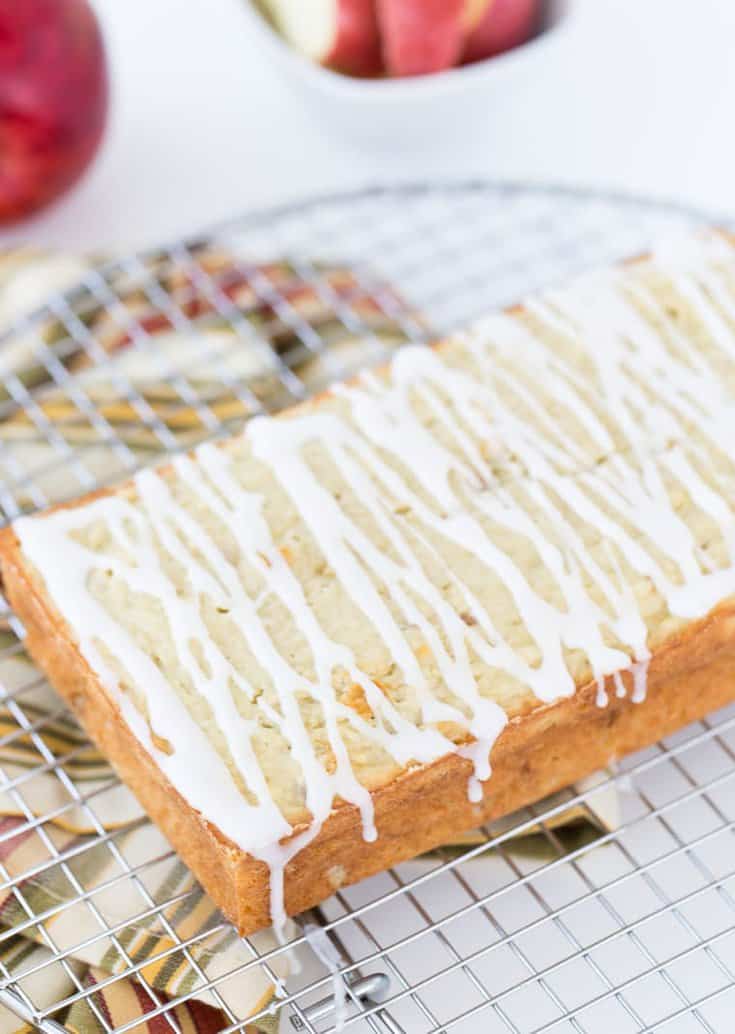 Hello guys! I think it is time we start the apple season around here in a sweet and delicious way. Not like we know any other way to celebrate honestly. This apple coconut bread is the first apple recipe I've made this season and it has been a great way to ease into fall spices, apples, caramel and pumpkin. It's simple; a one-bowl concussion with grated apples, coconut oil and coconut milk in a sweet bread.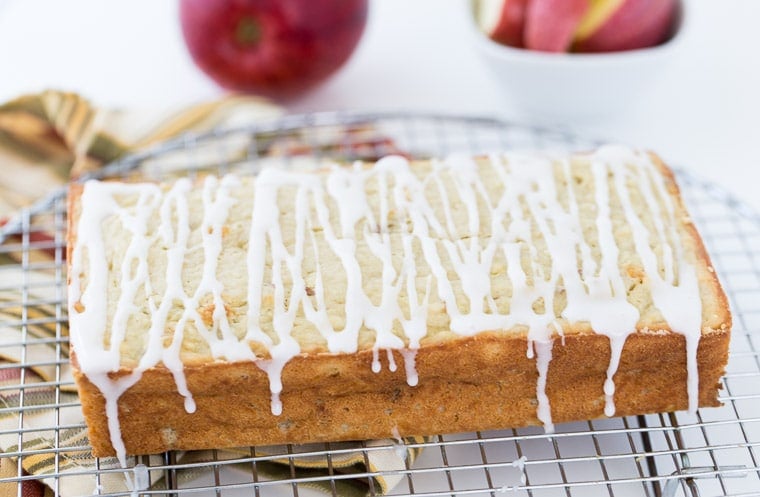 The recipe is based off one of my favorite sweet breads on the blog, this coconut key lime bread from Quick Bread Love Cookbook. If you haven't checked out that ebook yet, you should. It's got some great recipes.
This apple coconut bread has great texture with chewy apples in the bread. Even though it is slightly dense, I loved that it was perfectly combining fresh apples and coconut flavors. I was going to tinker more with the recipe to make the bread a little less dense and fluffy, but I loved the flavors and taste that I didn't want to sacrifice that. I think you will agree too, so let me know what you think when you try it.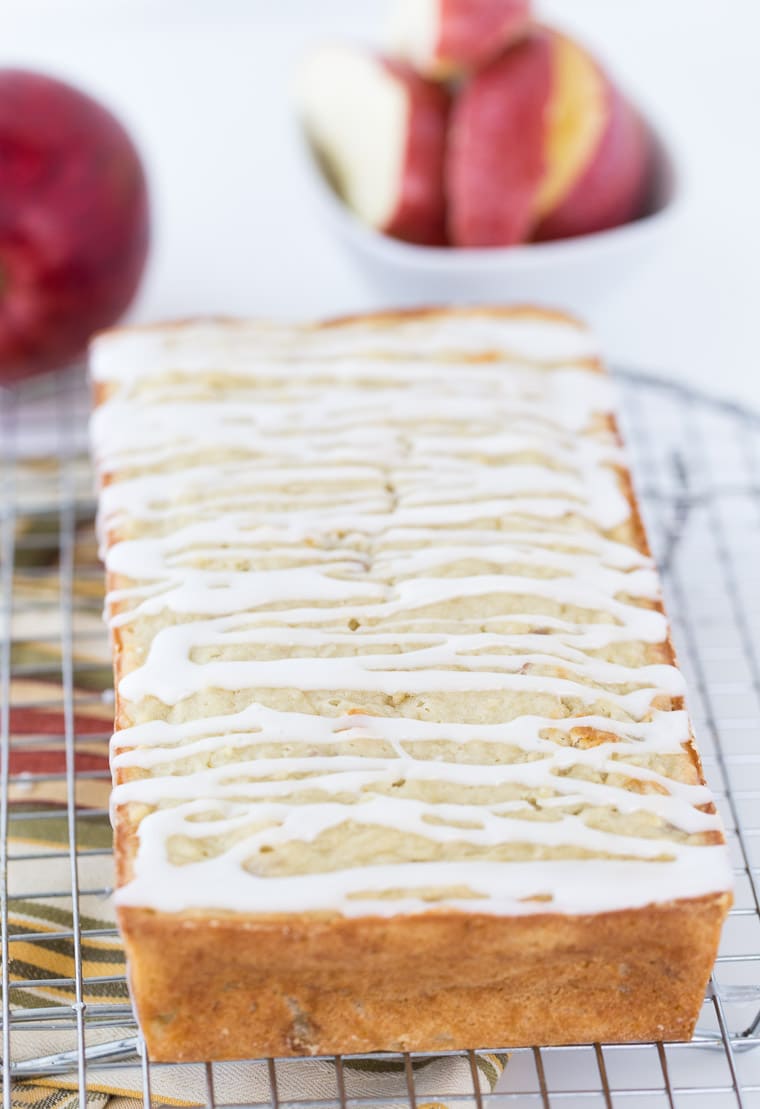 Even though it is still 80 degrees here over the next week, I am very excited to get started on fall baking and this apple coconut bread is a great way to ease into it all.
Happy Fall!!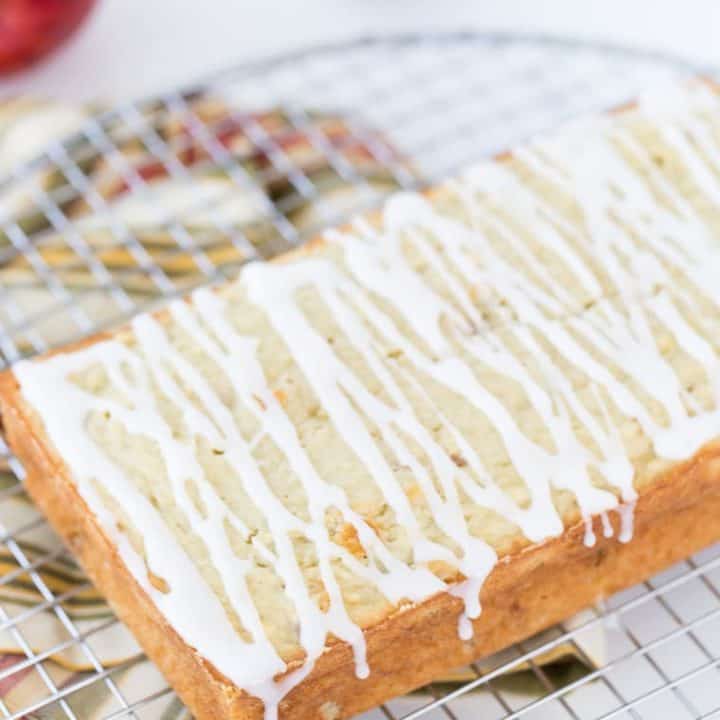 Yield: 1 8x4 loaf
Apple Coconut Bread
Total Time
1 hour
10 minutes
Ingredients
1 cup coconut milk
2 tablespoons coconut oil
2 large eggs
½ cup granulated sugar
1 teaspoon pure vanilla extract
1 ½ cup all-purpose flour
1 ½ teaspoon baking powder
½ teaspoon kosher salt
1 medium apple, grated (~3/4 cup)
For Glaze:
½ cup powdered sugar
2-3 teaspoon coconut milk
Instructions
Preheat oven to 350 degrees F. Grease a 8 x 4-inch loaf pan with baking spray or butter + flour. Set aside.
In a medium bowl, whisk together the coconut milk, coconut oil, eggs, sugar and vanilla extract, until well combined. In a another bowl, sift together the flour, baking powder and salt. Add the flour mixture to the wet ingredients and stir until just combined. Fold in the apples.
Transfer batter into the prepared pan. Bake until golden brown or a toothpick inserted into the center comes out clean, about 45-50 minute. Let cool in pan for 10 minutes before transferring to a cooling rack to cool completely.
To make glaze: Mix all the ingredients until smooth in a small bowl. Drizzle over cooled cake. Top with coconut flakes if desired.