Banana Bread Recipe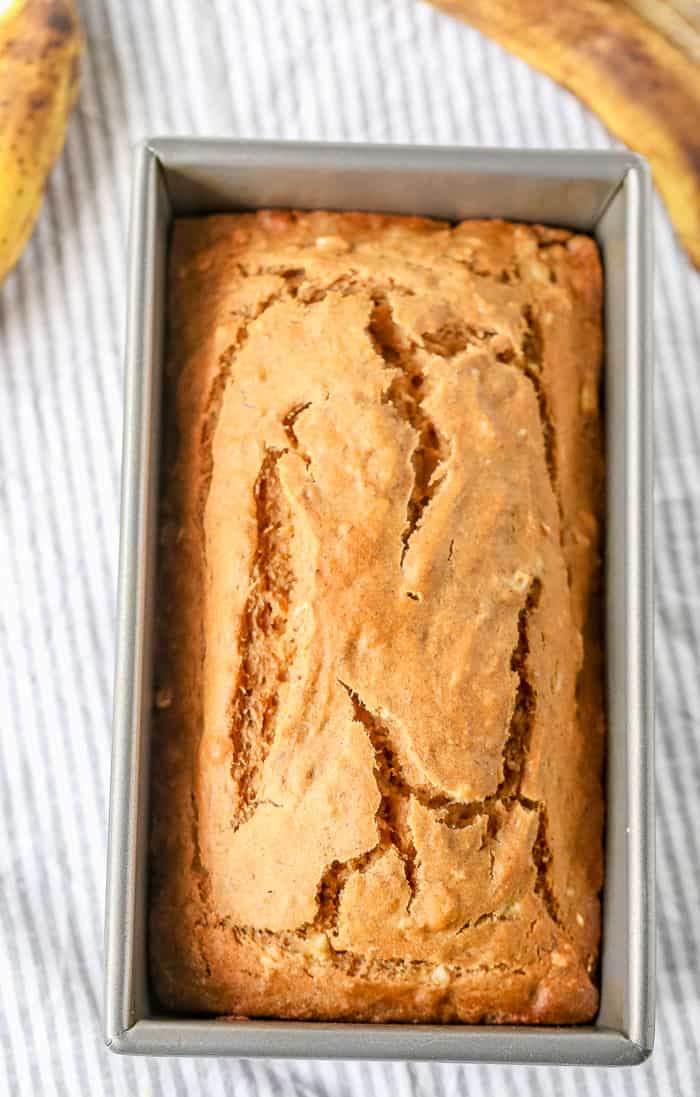 Hi friends! I have a very basic recipe for you today that is going to become one of your favorites. If you are like me, you are always looking to try a new banana bread recipe or chocolate chip cookie recipe. Why? because everyone thinks they have the best and I am just curious to find out what makes all these recipes the best?
So anytime I see a new banana bread recipe, I have to try it. One thing I have learned is that "best" for one person is not "best" for the next person. So, all we can do is define what we think we prefer in our favorite recipes. This is why this is the first banana bread recipe I am sharing with you. It is a base recipe that would be great to customize.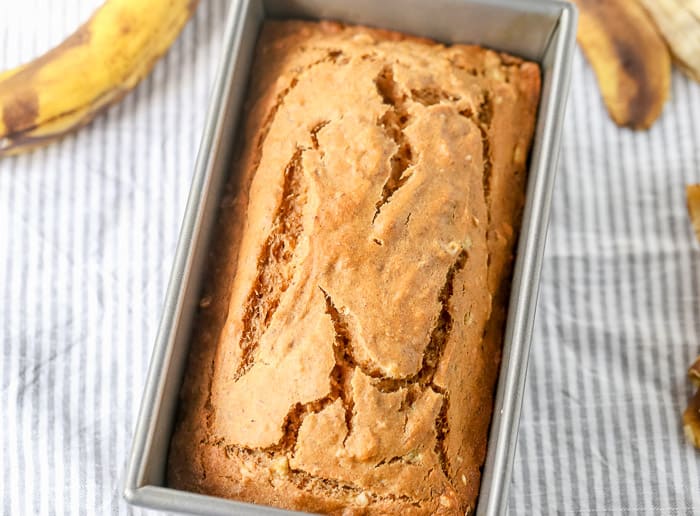 This one-bowl banana bread recipe will become your go-to and you will agree it is the 'best' for you just as it is for me. Here's why:
Why is this banana bread recipe my favorite?
It is easy to make and only requires one bowl.
It is a healthier version that uses:
higher quality oils instead of butter,
natural sweeteners instead of processed sugar
can be dairy-free,
You can also add in some fiber by using whole wheat flour.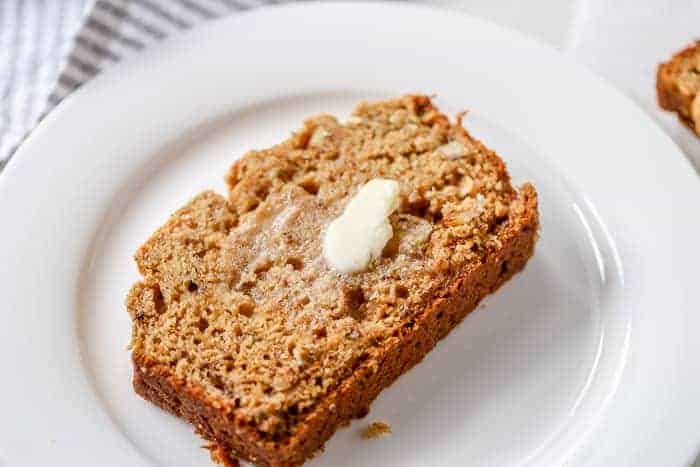 This recipe is also versatile as you can customize your add-ins. You can use coconut oil and add in coconut flakes for a tropical banana coconut bread. My husband prefers adding in walnuts (as pictured) while my son loves it with chocolate chips.
What are your favorite add-ins for banana bread?
Here are several variations you can do with this recipe:
Use coconut oil as an alternative
Use dairy-free milk like soymilk
You can also use honey as another natural sweetener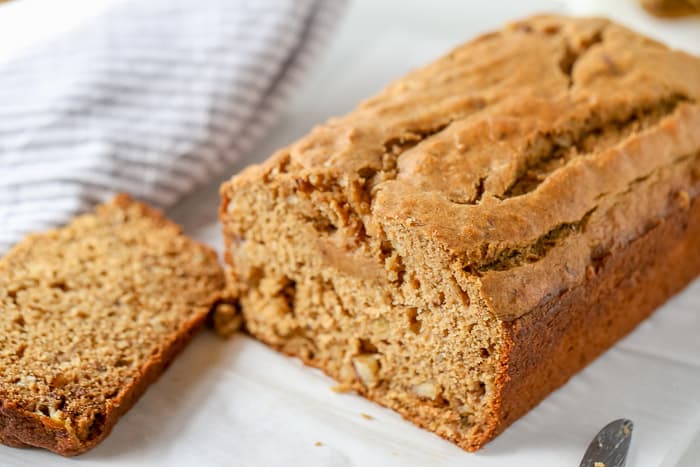 Use whole wheat flour or white whole wheat flour for a healthier option.
Use a gluten-free baking flour mix such as Bob's Red Mill Baking 1 to 1 flour
Optional add-ins Add in chocolate chips, nuts you prefer, coconut flakes, etc.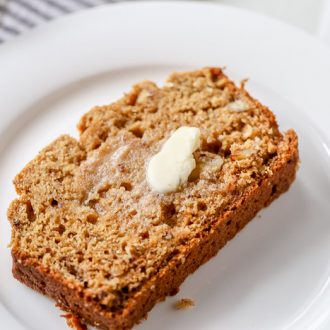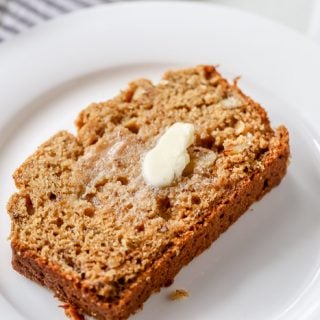 Yield: 1 9x5 Loaf
Banana Bread Recipe
This healthier banana bread recipe is a go-to and will be a great addition to your recipe book.
Additional Time
30 minutes
Total Time
1 hour
50 minutes
Ingredients
⅓ cup extra-virgin olive oil (or coconut oil)
½ cup maple syrup (you can use your sweetener of choice)
2 large eggs, at room temperature
1 cup mashed ripe bananas, about 2 large bananas
¼ cup milk (whole milk, almond milk or coconut milk)
1 teaspoon pure vanilla extract
1 teaspoon baking soda
½ teaspoon kosher salt
½ teaspoon ground cinnamon
A dash of nutmeg
1 ¾ cups all-purpose flour
Optional: ½ cup chopped walnuts, 1/4 cup coconut flakes
Instructions
Preheat oven to 325 degrees F. Grease a 9-by-5 inch loaf pan with baking spray. Set aside.
In a large bowl, whisk together the olive oil and maple syrup until combined. You will need to make sure the two are blended together. Add the eggs and beat well. Add in the mashed bananas, milk and vanilla extract. Whisk until combined.
Add in all at once the baking soda, salt, cinnamon, and nutmeg. Whisk until blended. Add in the flour and use a rubber spatula to fold it into the mixture. Do not over mix. Fold until just combined. At this point, fold in any optional add-ins like walnuts.
Spoon the batter into the prepared pan. You can sprinkle some toppings at this point.
Bake for 55-60 minutes or until a toothpick inserted in the center comes out clean.
Let cake cool in the pan for at least 10 minutes before
inverting onto a cooling rack and let cool slightly.
Recommended Products
As an Amazon Associate and member of other affiliate programs, I earn from qualifying purchases.