Black Raspberry Smoothie
A healthy and filling black raspberry smoothie that's going to become a favorite soon!
*This recipe was originally shared on Or so She Says*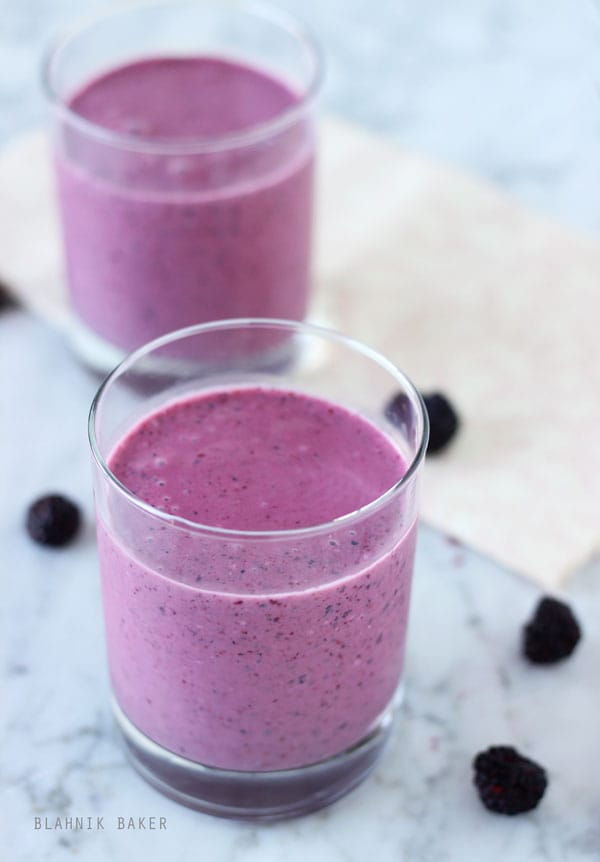 This black raspberry smoothie has a secret ingredient high in protein but low in fat. Can you guess what it is?? It's cottage cheese. I heard about adding cottage cheese to smoothies a while ago but I was a bit skeptical until I tried it. Boy was it a great addition! Not only does it make the smoothies creamy and thick, it's also a great source of added protein. You have to try this secret ingredient the next time you make a smoothie. With some coconut milk, chia seeds and fresh berries, you can make these black raspberry smoothies for a quick breakfast or an after-school snack.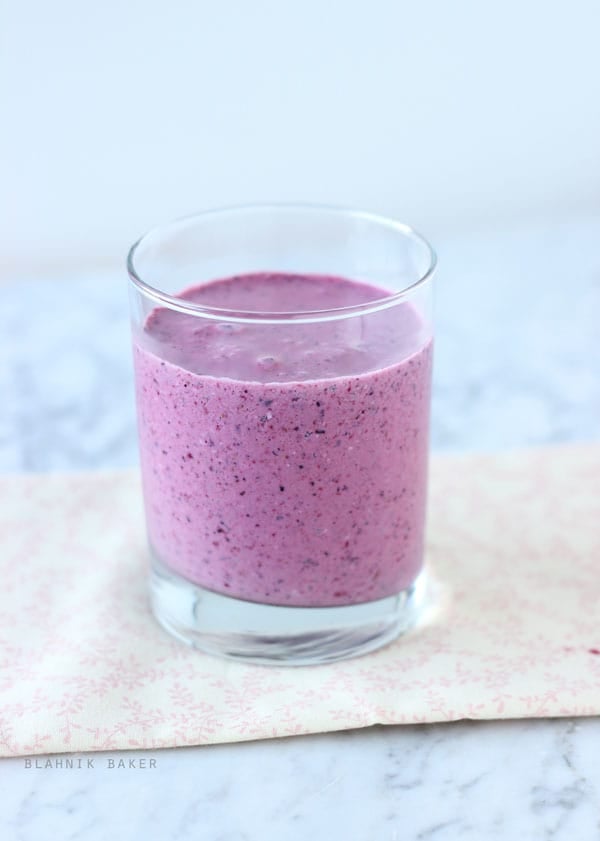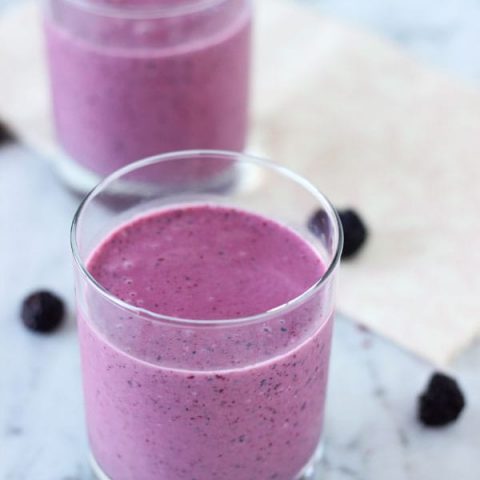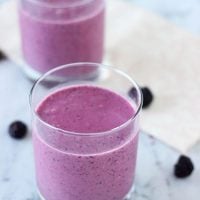 Yield: 2
Black Raspberry Smoothie
Ingredients
1/2 of a frozen banana
1/2 cup black raspberries
1/4 cup blueberries
1/4 cup cottage cheese
1/2 cup almond milk
1-2 tablespoon honey, agave nectar or maple syrup
Ice cubes
Instructions
Combine all the ingredients in a blender or smoothie mixer. Blend until smooth. Serve and enjoy!