Coconut Lime Zucchini Bread
Today, Beth from bethcakes is here to share with us this recipe for Coconut Lime Zucchini Bread. If you are not familiar with her blog, she is a cake queen. She loves making (and decorating) beautiful cakes and one of the many reasons why I fell in love with her blog. You have to check out her cakes and while you there, all her delicious recipes. Thank you Beth for taking over the blog today!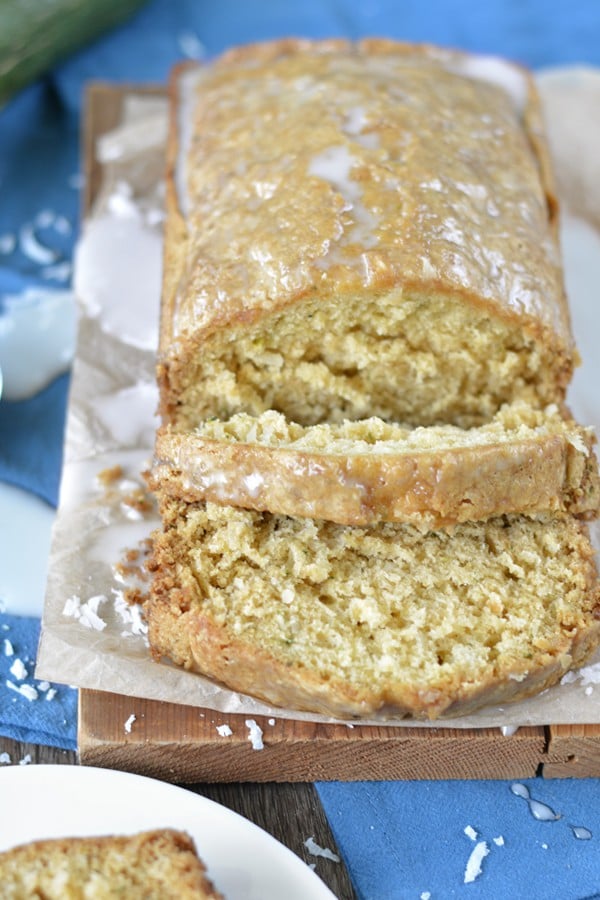 I'm excited to be sharing this zucchini bread recipe with you guys today! To be completely honest, I stuck my nose up at zucchini for awhile, and then my friend and I decided to make zucchini noodles one night for dinner. Since then, we just send each other zucchini recipes to make, so I figured it was time for me to give zucchini bread a shot!
When I told that same friend that I wanted to try making some zucchini bread, she acted totally disgusted. I was like, are you kidding me? She explained that whenever said zucchini bread, it always made her think of actual bread. You know, the kind you make sandwiches with and toast with butter. (Which you can totally do with zucchini bread, btw.) But instead of bread, it's closer to cake. I said, "Well yeah, it's kind of like banana bread." And she said she didn't like banana bread either.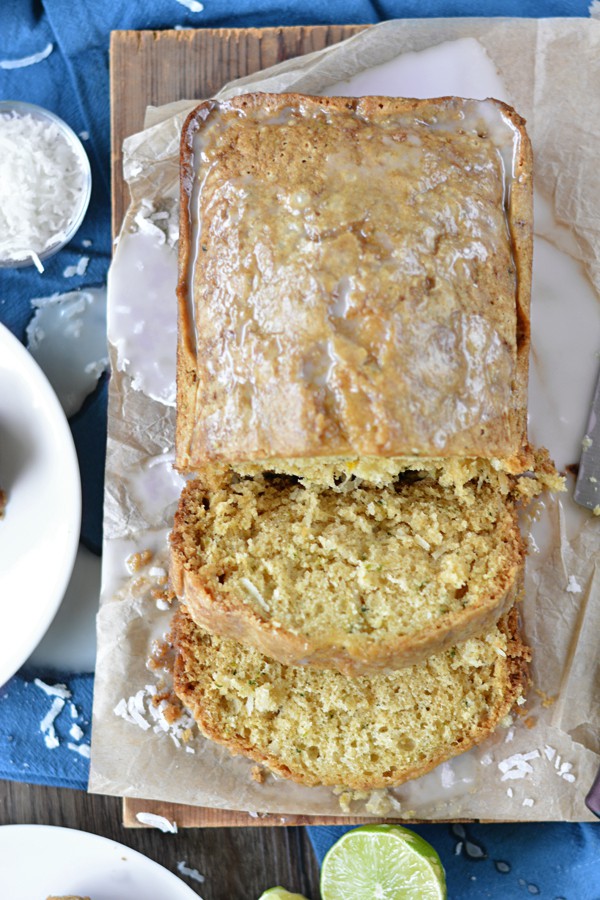 After evaluating our friendship, I vowed to make her try some zucchini bread at some point. Sadly she didn't get to try any of this, but I think it totally would have changed her mind. This zucchini bread is nice and soft, and it's studded with little flakes of zucchini and shredded coconut. The bread is also flavored with a little bit of lemon zest and fresh lime juice. Then a lime glaze is dumped over the top, and then it's ready to slice and serve!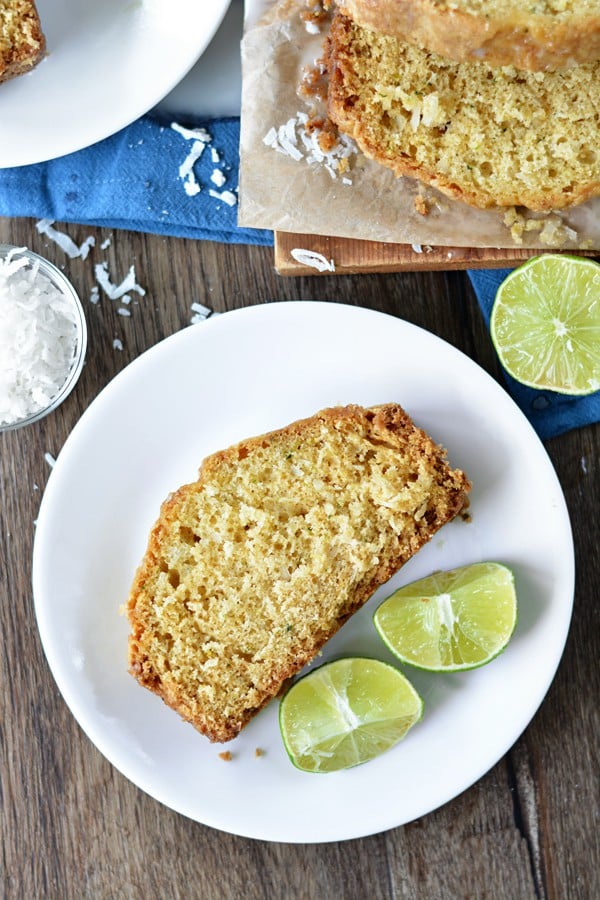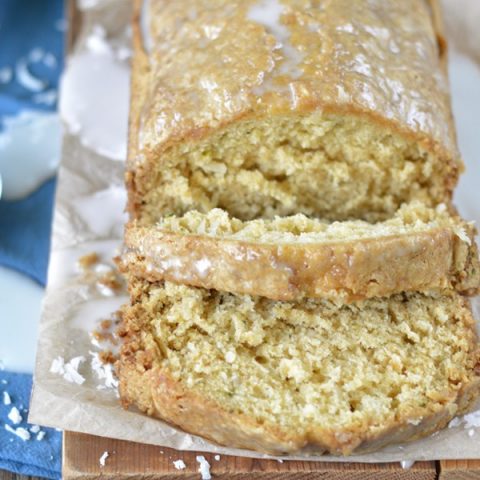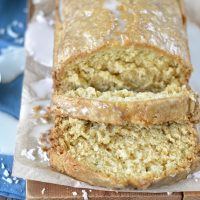 Coconut Lime Zucchini Bread
Ingredients
Zucchini Bread Ingredients:
1 1⁄2 cups all purpose flour
1 tsp baking soda
1⁄4 tsp baking powder
1⁄2 tsp salt
3⁄4 cup sugar
1⁄3 cup vegetable oil
2 tsp coconut extract
1⁄4 cup fresh lime juice
2 large eggs
1 cup grated zucchini
1 cup shredded coconut
1 tsp lime zest
Fresh Lime Glaze Ingredients:
1⁄4 cup fresh lime juice
1 1⁄2 cups powdered sugar
Instructions
Spray a 9 x 5 inch loaf pan with cooking spray and preheat oven to 350 degrees.
Whisk together flour, baking soda, baking powder, and salt; set aside.
In another bowl, mix sugar, oil, coconut extract, and lime juice with an electric mixer on medium
speed. Add eggs and mix well.
Add the flour mixture to the sugar mixture, and mix on low speed until just combined. Then mix
on medium speed until completely combined. Fold in zucchini, coconut, and lime zest.
Pour batter into the prepared pan and bake for 35-­40 minutes, or until golden brown and center
is set. Cool for 10 minutes in the pan before removing.
For Glaze:
Whisk lime juice and powdered sugar in a bowl until completely incorporated. Pour glaze over
slightly cooled zucchini bread.