Peach Cobbler Smoothie
I'm taking some time off the next few weeks to spend time with our new baby boy. While I'm away, I've scheduled some recipes here and there to share with you like this Peach Cobbler Smoothie today.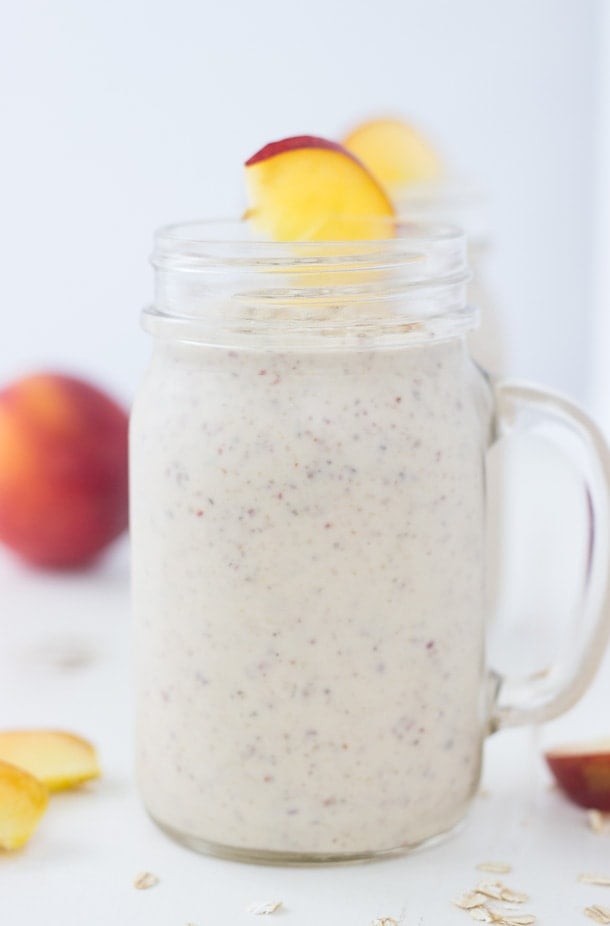 I knew after having the baby, I'll need to figure out some quick and easy (on-the-go) breakfast and snack recipes. I could not imagine how busy my days would be but everyone warned me that I will have ZERO time to do anything. I believed them…as it's always easier to ere on the side of caution. So I've been stocking up on breakfast ideas and this peach cobbler smoothie is going to be one of my go-to recipes. It's a hearty, healthy smoothie recipe that tastes like a peach cobbler…put simply. Really!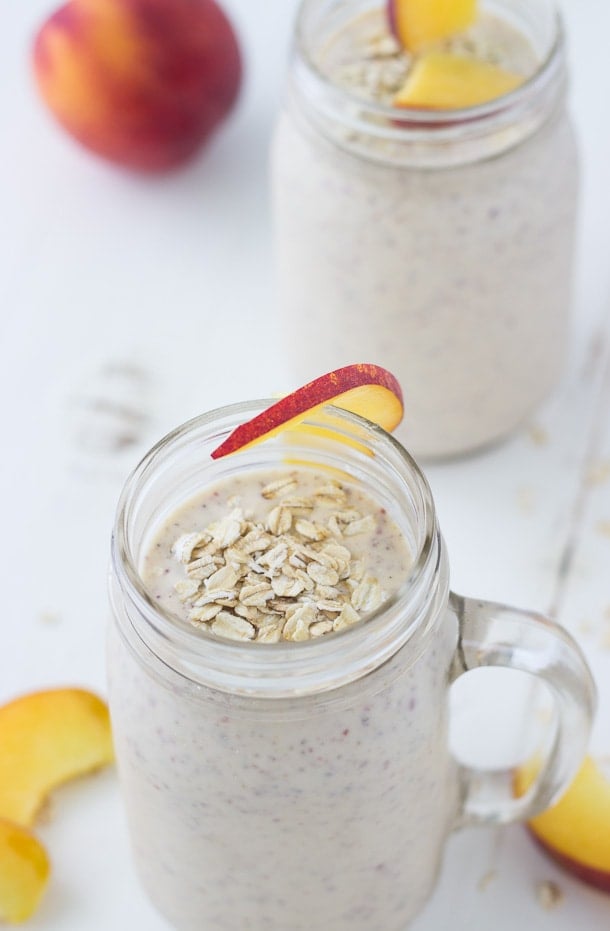 Packed with hearty oats, a good serving of Greek yogurt for protein and chia seeds, flax seeds, almond milk, it also has all the spices of a cobbler. So you are not missing any of the goodies as you sip on this. It's seriously amazing folks and you need to try it the next time you are making a smoothie.
I am sure the kids will LOVE this too as an after-school snack. They won't even know it's good for them while they gobble it down.
For the recipe, head over to The Kitchenthusiast where I am sharing this recipe with their readers.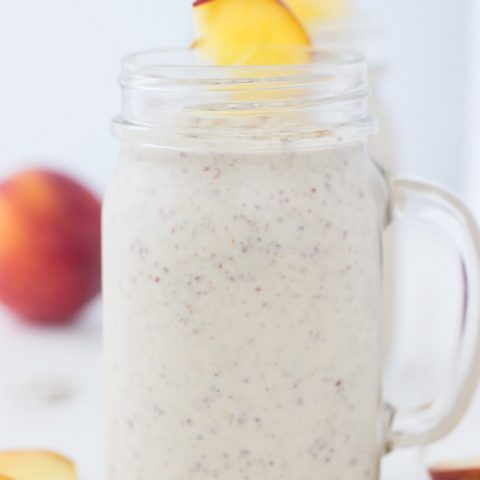 Yield: 3
Peach Cobbler Smoothie
Ingredients
2 cups Greek yogurt
1 teaspoon vanilla extract
¼ teaspoon nutmeg
a pinch of cinnamon
1 tablespoon flaxseeds
1 tablespoon chia seeds
¼ cup rolled oats
4-5 medium peaches, sliced into 1inch pieces
1/3 cup almond milk
6-8 ice cubes
Optional: 2-3 tablespoons natural sweetener (honey, agave, etc)
Instructions
Combine all the ingredients (in the order listed) into your blender.
Using the frozen drink setting, blend the ingredients until well combined.
Serve smoothie and top with fresh peaches and oatmeal.
Recommended Products
As an Amazon Associate and member of other affiliate programs, I earn from qualifying purchases.
This post is sponsored by KitchenAid. All opinions are 100% mine as usual. Thank you for supporting the occasional sponsored posts that make it possible for me to continue to create quality content!