Blackberry Lime Mojito
A refreshing summer mojito bursting with sweet blackberries and fresh lime juice!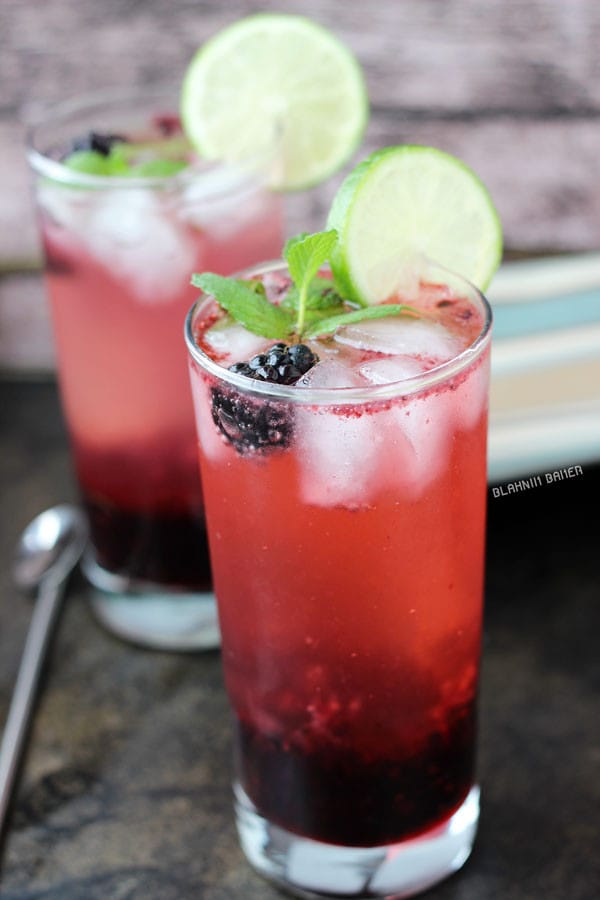 Phewww, after all that cheesecake yesterday, I think I am up for a refreshing, summer drink today. (Wait, you did see ALL those cheesecakes yesterday right? GO!)
I have another amazing cocktail for you today. I hope you are enjoying my summer cocktail series sponsored by Pinnacle Vodka! It's been a very fruity summer. All the gorgeous fruits in grocery stores and farmer's markets is making me add fruits to all my summer desserts and now drinks! Remember these Strawberry Basil Sparklers from the last time? What about these blackberry lime cupcakes? Those cupcakes inspired today's blackberry lime mojito because it was just a great combination. Why not turn it into a drink?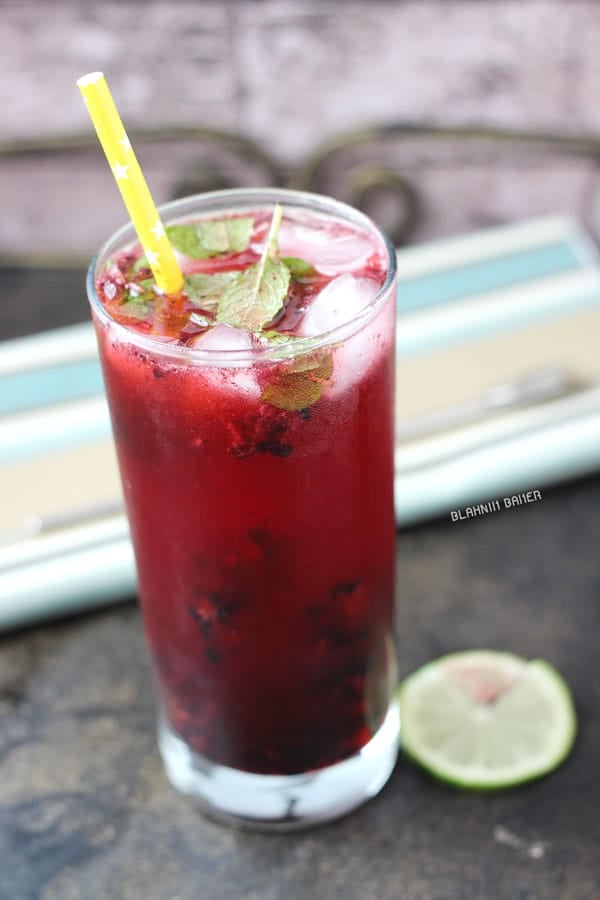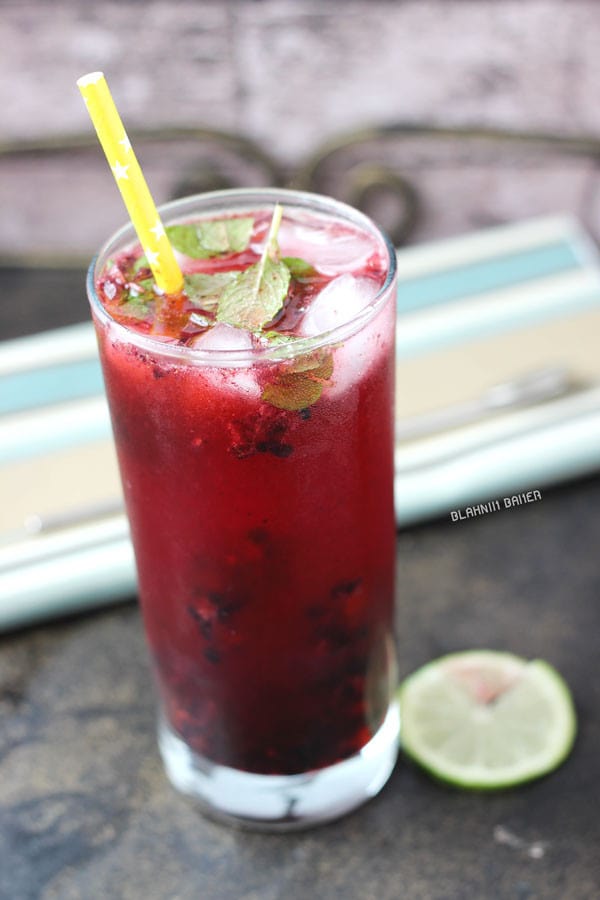 Another thing about the summer that I've been enjoying is reading. It's been a long time since I read a book from beginning to end. To be honest, it was probably more than a year ago. Between grad school and keeping up with my scientific journals, food magazines and favorite blogs, it's hard to read novels like I did back in my college days. This past week, I finally broke that streak and started reading "The Fault in Our Stars", thanks to my teenage niece. It's a very good book and an easy read! Sipping this mojito one evening on the porch as I read made me realize a) I miss relaxing with a good book and b) these mojitos will be perfect for a summer book club get-together. Don't you think??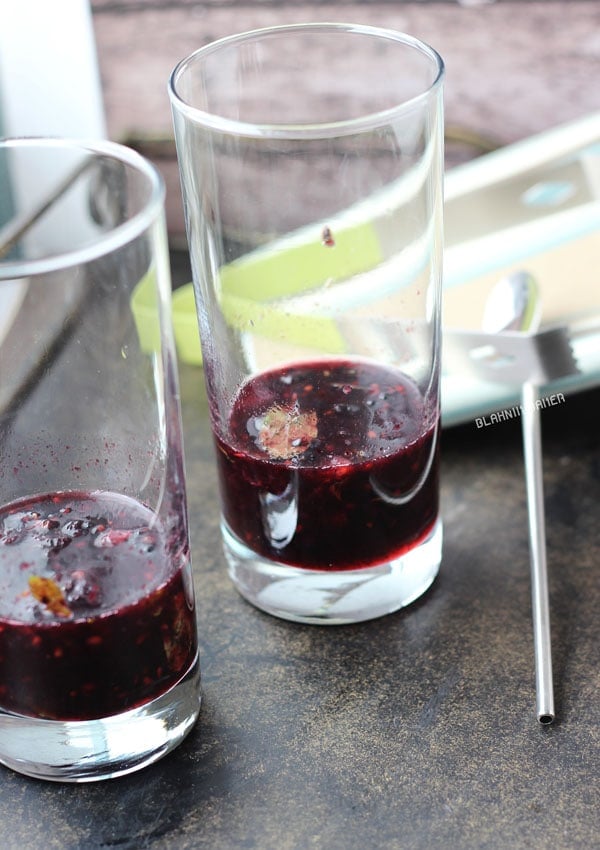 I mean, I haven't hosted or been to a book club in forever but I can imagine that your ladies will enjoy sipping on this blackberry lime mojito as they discuss their books. It's definitely a fun cocktail to share with girlfriends. The sweet berries combined with the lip-puckering lime juice makes this cocktail, not too sweet but perfectly balanced with mint. They are extremely easy to make so as a hostess, you can relax and enjoy your book club. Just muddle some blackberries with sugar, mint and lime in a glass (either individual glasses or a jug for a larger crowd), add some vodka and ice then top with sparkling water. And that's it! A wonderful refreshing cocktail for any summer entertaining you have!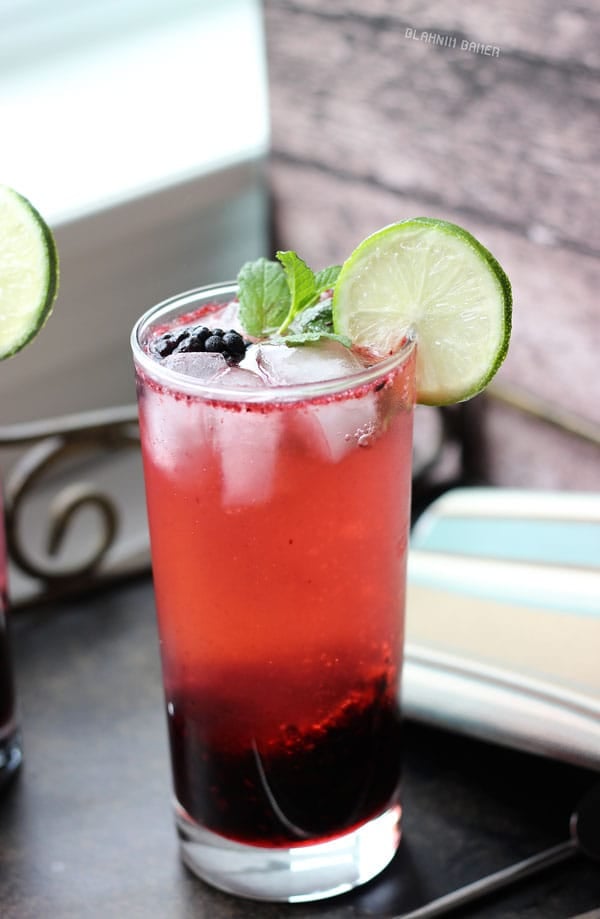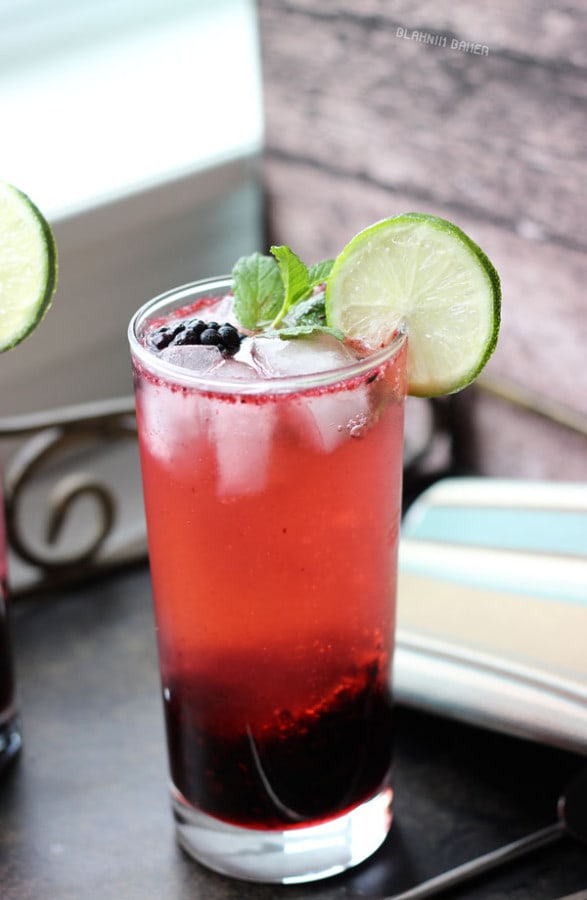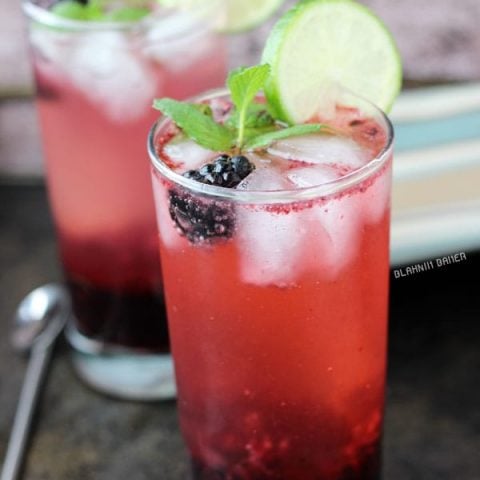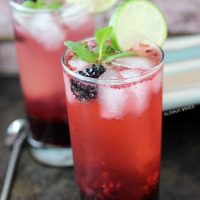 Yield: 2 mojitos
Blackberry Lime Mojito
A refreshing summer mojito bursting with sweet blackberries and fresh lime juice!
Ingredients
¼ cup fresh blackberries
6-8 mint leaves
1-2 tablespoons granulated sugar (or more to taste)
2 tablespoon fresh lime juice
¼-1/2 cup Pinnacle vodka (or more to taste)
Ice cubes
1 cup club soda
Instructions
Using a wooden spoon, gently muddle the blackberries, mint, sugar and lime juice in serving glasses. Do not crush berries completely, you want to just break down until the flavors are released. Add vodka and ice cubes. Top with club soda. Stir and serve immediately.
 More Cocktails from Around the Web:
Cucumber Mojito– Diethood
Rosemary Blackberry Cocktail– Pass the Sushi
Rose Sangria– Jessiker Bakes
Peach Pink Sangria– Hip Foodie Mom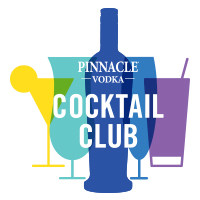 Pinnacle Vodka shakes things up with unexpected experiences and delightful discoveries. Explore with other fun flavors at https://www.pinnaclevodka.com. Also, check us out on Facebook and Twitter. Or  and find more fun entertaining and drink ideas on our Pinterest page.
Disclosure:  Pinnacle® is a registered trademark of Jim Beam Brands Co. and is used with permission.  This is a sponsored partnership, with Pinnacle® Vodka, via Mode  Media.  The information, comments, and ideas expressed on this website are those of the author and do not necessarily reflect the opinions or positions of Jim Beam Brands Co., its affiliated companies, or any of their directors or employees.