Caramel Apple Crumb Cake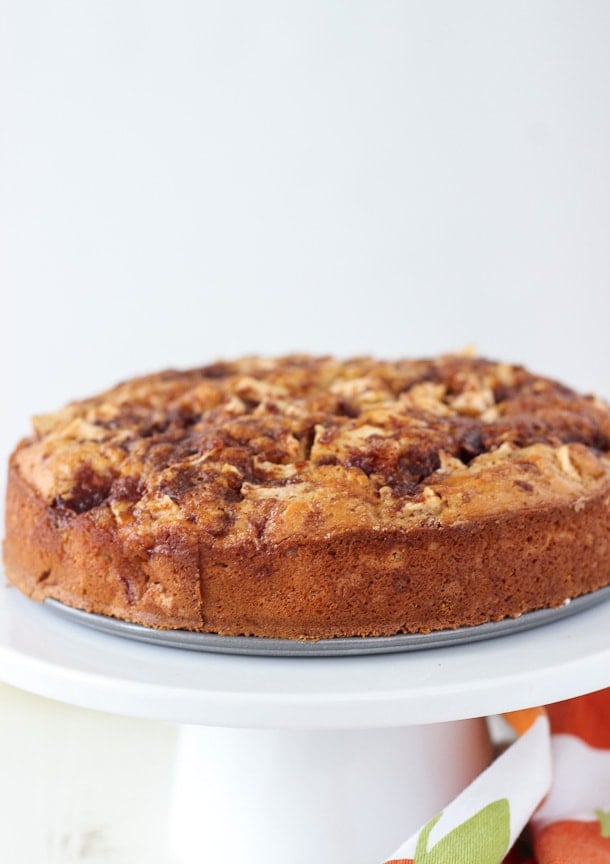 Hello September aka Hello Fall!!
Hello apples, caramel and everything that makes the planet orbit the sun!! (Yup, I mean boots, scarves and crispy leaves).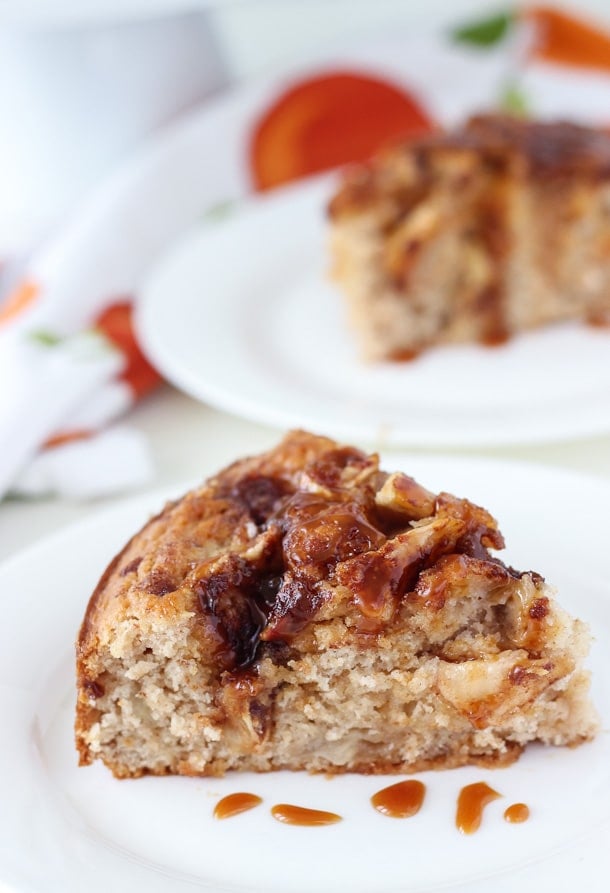 To kick off the celebration of apples (and Fall!), I made this easy caramel apple crumb cake. It only makes sense we start with breakfast because you know it's the most important meal, right?? This cinnamon crumb cake is light, moist, filled with chopped apples and swirls of cinnamon and caramel. I can't see why your morning cup of joe (or tea) shouldn't be adorned with a slice of this crumb cake.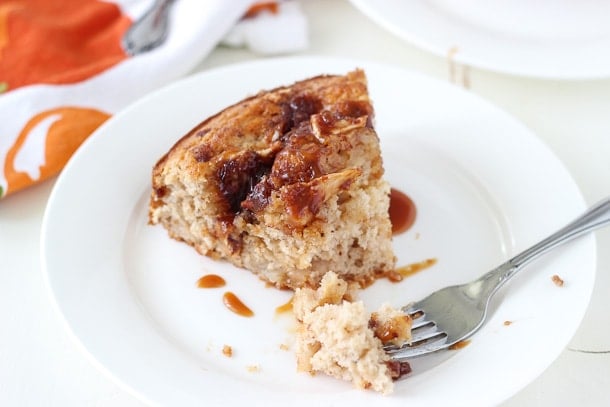 The recipe for this crumb cake is over on Krusteaz.com where I am sharing it with their readers. You won't believe the cake batter starts with one of my favorite Krusteaz box mixes of the season!! Head over there and grab the recipe.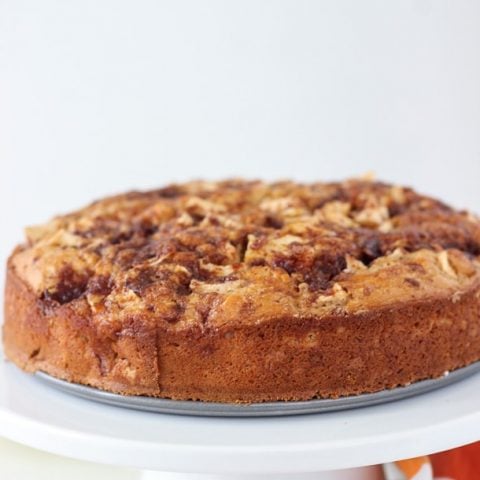 Yield: 1 9-inch cake
Caramel Apple Crumb Cake
Ingredients
1 package Krusteaz Cinnamon Swirl Crumb Cake mix
½ cup water
½ cup Greek yogurt
1 large egg
¼ cup caramel sauce + more to serve
2 medium apples, cored and chopped
1 teaspoon ground cinnamon
1 package of cinnamon topping (in mix), divided
Instructions
Heat oven to 350°F. Lightly grease an 8x8-inch pan or a 9-inch round pan.
Stir the water, greek yogurt, egg, and caramel sauce until blended. Add in the cake mix and ground cinnamon. Mix until well combined.
Fold in the chopped apples.
Spoon half of the batter into the prepared pan. Top the batter with the cinnamon topping provided in the package. Add the remaining batter on top of the cinnamon topping.
Using a butter knife, swirl the batter to gently mix the cinnamon topping around the cake batter.
Bake for about 4o-45 minutes or until a toothpick inserted into the center comes out clean. For a glass pan, add 5 minutes to bake time.
Cool 5-10 minutes before cutting.
I am sharing this recipe in partnership with Krusteaz, for whom I am proud to be a brand ambassador. As always, all opinions are mine and THANK YOU for supporting the brands that make it possible for me to continue creating great recipes for you. For more recipe ideas and inspiration, follow Krusteaz on Facebook, Twitter and Pinterest.