Cheddar and Bacon Waffles
This post is brought to you in partnership with Krusteaz, for whom I am proud to be a brand ambassador. As always, all opinions are 100% mine.
We have something a bit different today, guys! Savory breakfast waffles for dinner. Do you do breakfast for dinner sometimes?? Breakfast night is one of our favorite dinner nights after comforting chili and cornbread winter night. And it's guaranteed that the hubs will be cooking (reason #243 why I love breakfast nights).
Did you know February was National Hot Breakfast Month? Yeah, I didn't know either until Krusteaz told me they were celebrating Breakfast Night in February in honor of National Hot Breakfast Month, and I jumped on the wagon to make these cheddar and bacon waffles! In all fairness, the hubs came up with them and made them. I just took pictures and ate 🙂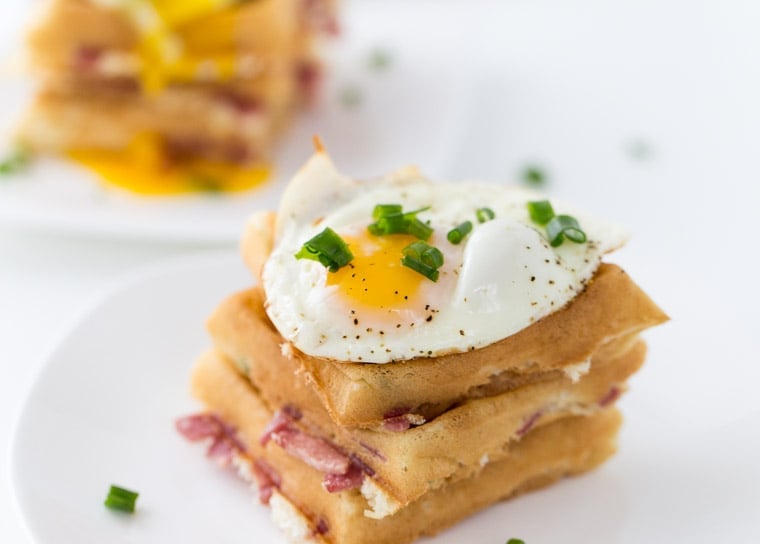 Krusteaz is the master of breakfasts, as you have seen in past recipes I've shared using their products. My husband LOVES their buttermilk waffles, which he used in these savory breakfast waffles. Nothing beats the combination of sharp cheddar and bacon, and I love that he decided to top it all with an egg. The beautiful runny yolk is perfect for dipping the waffles in.
If you are like us and love breakfast nights, you need to make these. Grab the recipe for these cheddar and bacon waffles on Krusteaz.com where I am sharing it with their readers.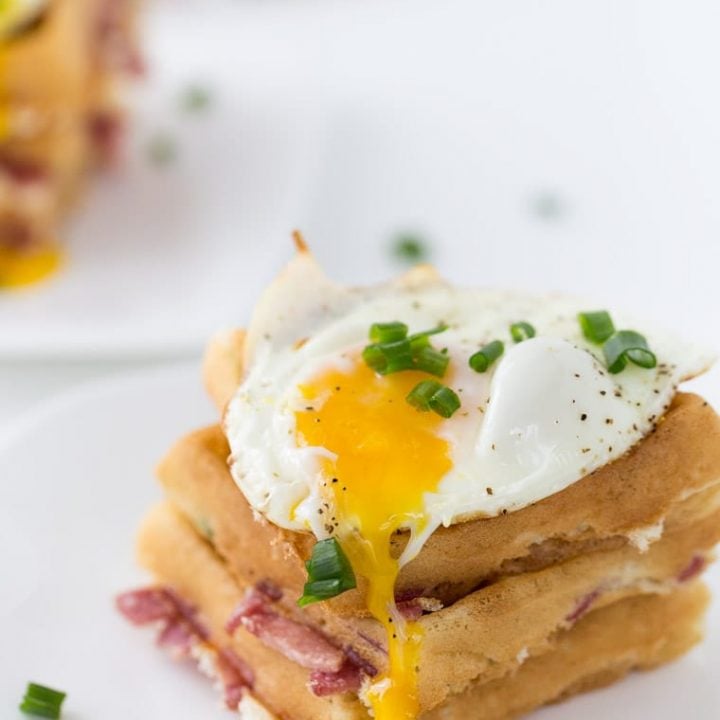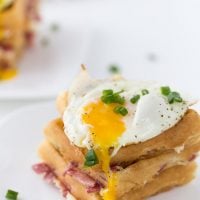 Yield: serves 5
Cheddar and Bacon Waffles
Bring your morning breakfast to a new level with these cheddar bacon waffles.
Ingredients
3 cups Krusteaz Belgian Waffle Mix
2 large eggs
1/3 cup oil
1 1/2 cups water
¼ cup sharp cheddar cheese, shredded
2 tablespoons parmesan cheese
2 ounces bacon, cooked and crumbled
1 tablespoon scallions, chopped
Salt and pepper to taste
Topping:
5 large eggs, cooked sunny side up
Shredded cheddar cheese
Chopped scallions
Instructions
Preheat up a waffle griddle to medium-high heat.
In a large bowl, combine the waffle mix, large eggs, oil, and water until combined.
Add in the cheese, bacon, and scallions. Mix into the batter.
Cook the waffles on the griddle.
To serve, top each waffle with a sunny-side-up egg, some more cheddar cheese, and scallions.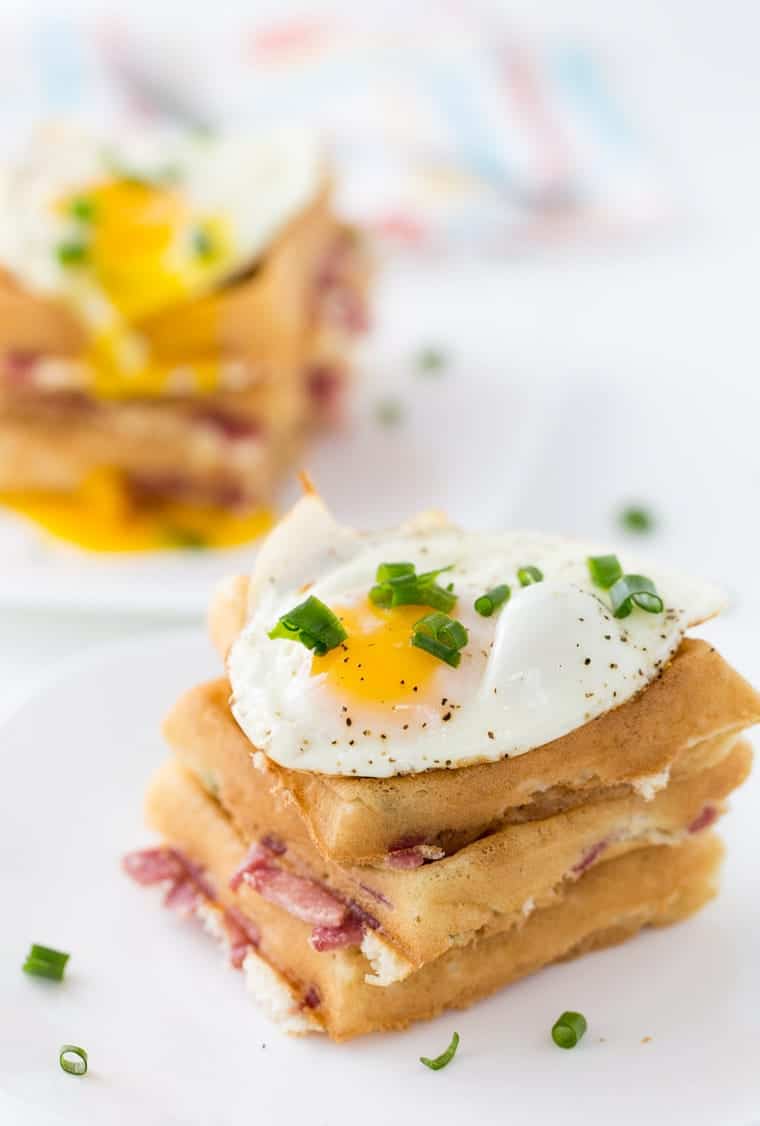 Follow Krusteaz on Facebook, Twitter, and Pinterest for more recipe ideas and inspiration.