Coconut Marshmallow Fluff Ice Cream
Thank you Florida Dairy Farmers for sponsoring this recipe. As usual, all my opinions are 100% mine and I love sharing with you products I use and enjoy in my kitchen.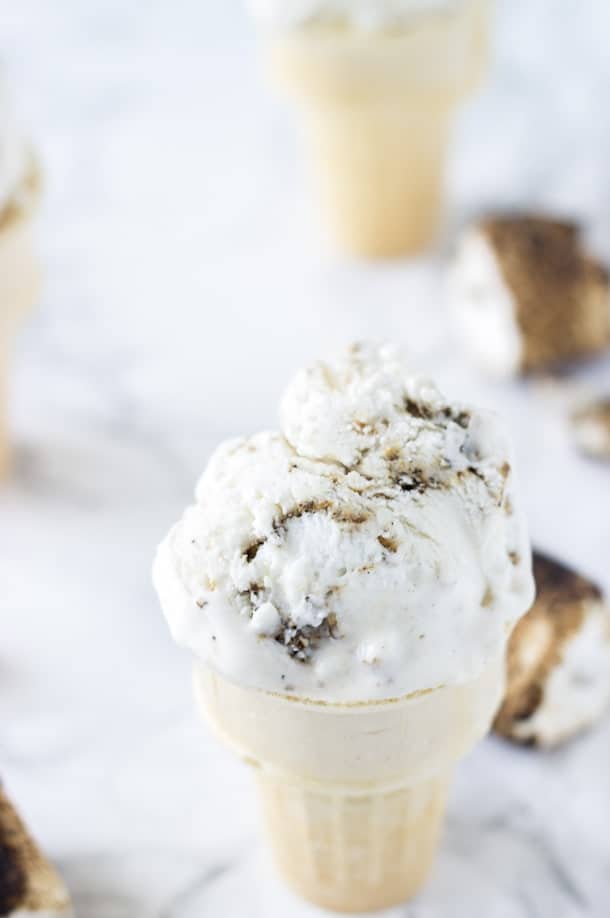 THIS ICE CREAM!! Yes folks, this is for real. Like seriously amazing things are going on in it that my resident ice cream eater has declared it the best ice cream to come out of my kitchen. I am inclined to take his word for this since I may have sneaked a few scoops myself and I am not really an ice cream fanatic.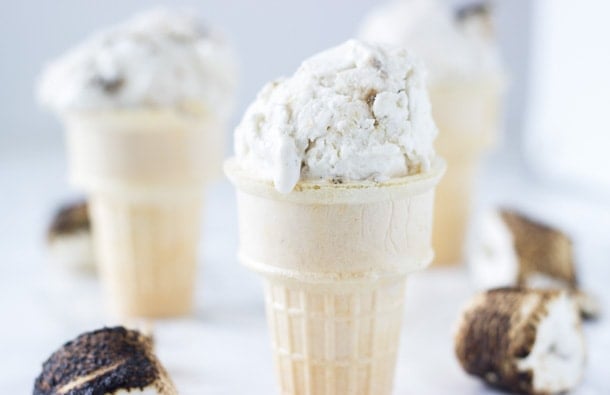 What's in this ice cream and why should you make it immediately?? As the name implies; coconut marshmallow fluff ice cream, it's got coconut (duh!), creamy marshmallow fluff and toasted marshmallow bites. But let's break it down further so we are all on the same page.
It's got a coconut cream cheese ice cream base to start with, that is rich with some Greek yogurt in there as well. Super good stuff people. Next, we fold in some marshmallow fluff to add airy goodness to the base because marshmallow flavor rocks. We churn all these together and just before freezing the ice cream we throw in some toasted marshmallows. Doesn't it all sound delicious?? Yes you need this in your life!!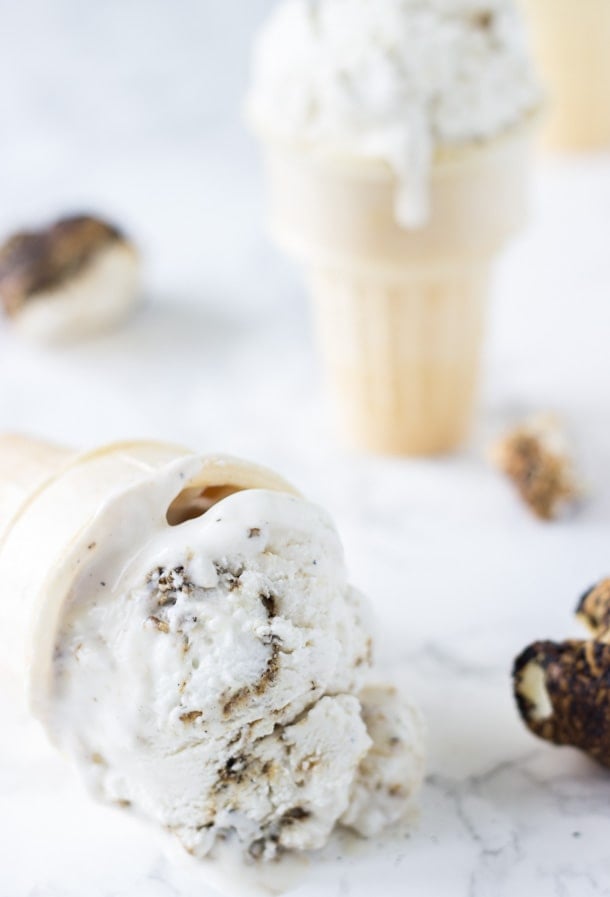 Given my love for ice cream and all things dairy, I partnered with the good folks over at Florida Dairy Farmers to promote the great benefits of dairy in our diets. They support the local dairy farmers in Florida and spread the goodness of milk and all the dairy products produced locally. For more information, check out their Dairy Facts page.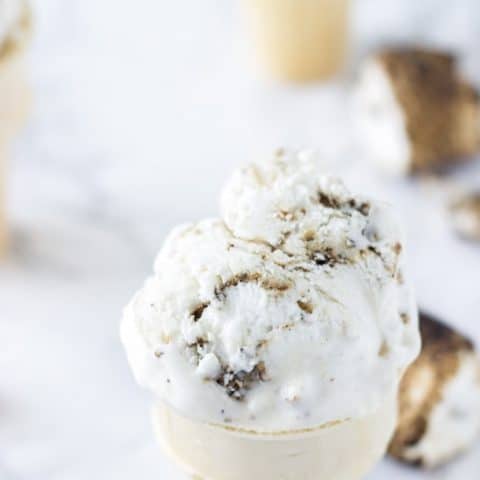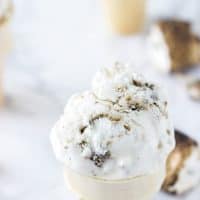 Yield: ~4 cups
Coconut Marshmallow Fluff Ice Cream
Ingredients
8 ounces cream cheese, softened
1 cup whole milk (or 2%)
½ cup plain Greek yogurt
¼ cup heavy cream
⅔ cup sugar
a pinch of salt
2 teaspoons vanilla bean paste (or vanilla extract)
1 teaspoon coconut extract
1/2 cup sweetened coconut flakes
½ cup marshmallow fluff
10-12 toasted marshmallows (regular size)
Instructions
In a food processor or blender, combine the cream cheese, milk, yogurt, heavy cream, sugar, salt, vanilla bean paste, coconut extract and coconut flakes. Process until completely smooth. Pour into a medium bowl and chill the ice cream base for at least 2 hours or overnight.
When chilled, churn ice cream according to the instructions of your ice cream maker. Five minutes before the end, add the marshmallow fluff into the ice cream. When completed, transfer the ice cream to a freezer safe bowl and fold in the toasted marshmallows (I like chopping the marshmallows before folding them in). Freeze ice cream for a few hours until hard.
For more dairy recipe ideas, be sure to follow Florida Dairy Farmers on Facebook, Twitter and Pinterest.