Coconut Waffles with Strawberry Rhubarb Compote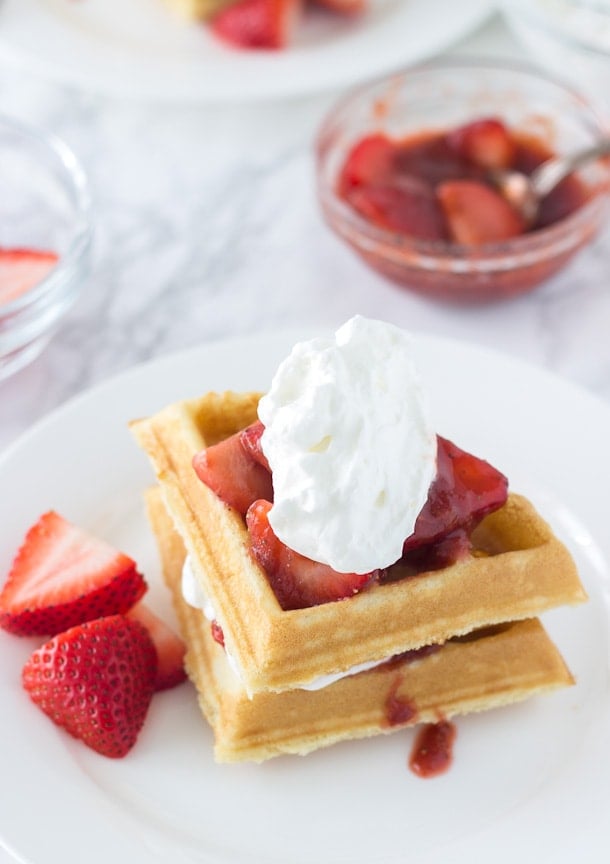 Happy Friday!! It's almost the weekend and instead of a TGIF cocktail like last week's birthday cake martini, we are serving up breakfast this Friday morning. Whether it's for a quick or lazy breakfast, I am begging you to try these Coconut Waffles with Strawberry Rhubarb Compote this weekend. It's like WHOA!! And gets you ready for any summer activities you have planned this weekend. My planned activities = ZERO! But I am sure I will still be making these waffles for no reason.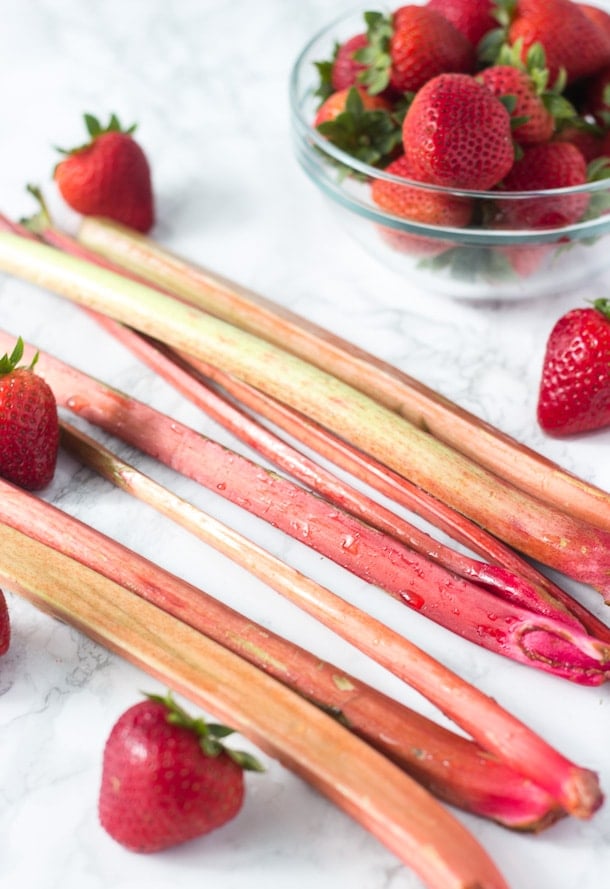 Let me elaborate on why you NEED these waffles in your life like yesterday. First of all the waffles are made with coconut milk. That is important in my life..and yours too 🙂 Using Krusteaz's Belgian Waffle mix (a staple in my kitchen), I substituted water in the instructions with coconut milk. Taking things further, I had a few stalks left from a recent rhubarb purchase so I decided to make a compote to go on top. Fresh strawberries and rhubarb are cooked down to a thick compote and used to top the waffles because no one wants to top their waffles with boring syrup even on those busy mornings.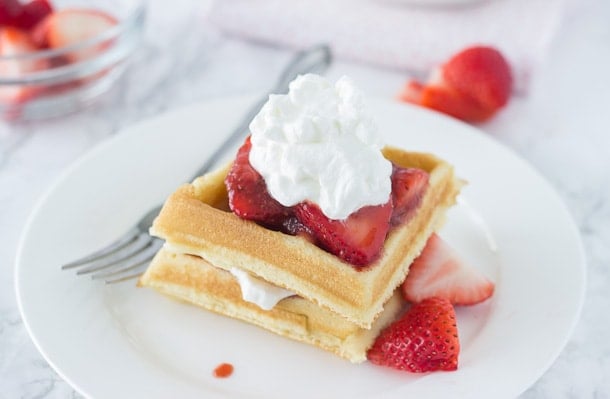 And if you are brave like me, you add some whipped cream on top for a real morning party! Being a coconut addict, I made some coconut whipped cream for these but you can use just regular whipped cream of course (but why would you?? just saying!).
Anyway enough teasing, here's the recipe for these coconut waffles that will make your weekend super awesome. Grab the RECIPE over on Krusteaz.com where I shared it with their readers.
Happy weekend!!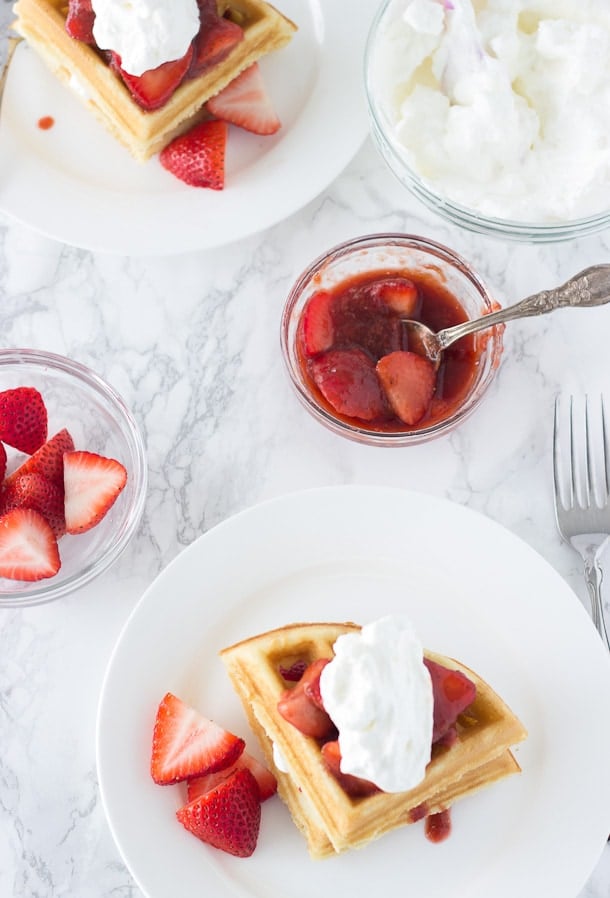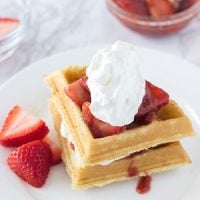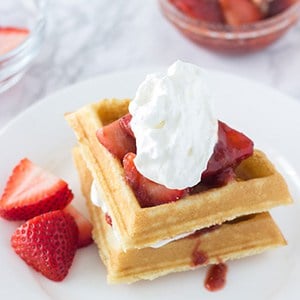 Coconut Waffles with Strawberry Rhubarb Compote
This Easy Coconut Waffles recipe made with a buttermilk pancake mix and topped with strawberry rhubarb compote. Perfect for brunch.
Prep Time 30 minutes
Cook Time 20 minutes
Total Time 50 minutes
Ingredients
For Compote
1 cup fresh strawberries, hulled and halved
¼ cup rhubarb, chopped in 1-inch pieces
2-3 tablespoons granulated sugar
For Waffles
3 cups Krusteaz Belgian Waffle Mix
⅓ cup melted coconut oil
1⅓ cup water
2 eggs, at room temperature
⅓ cup coconut flakes (optional)
Toppings:
Fresh whipped cream
Fresh strawberries, halved
Instructions
For the full directions and recipe, please visit Krusteaz.com.
I am sharing this recipe in partnership with Krusteaz, for whom I am proud to be a brand ambassador. As always, all opinions are mine and THANK YOU for supporting the brands that make it possible for me to continue creating great recipes for you. For more recipe ideas and inspiration, follow Krusteaz on Facebook, Twitter and Pinterest.