Birthday Cake Martini
A sweet and chocolate-y Birthday Cake Martini recipe to toast any birthday girl!!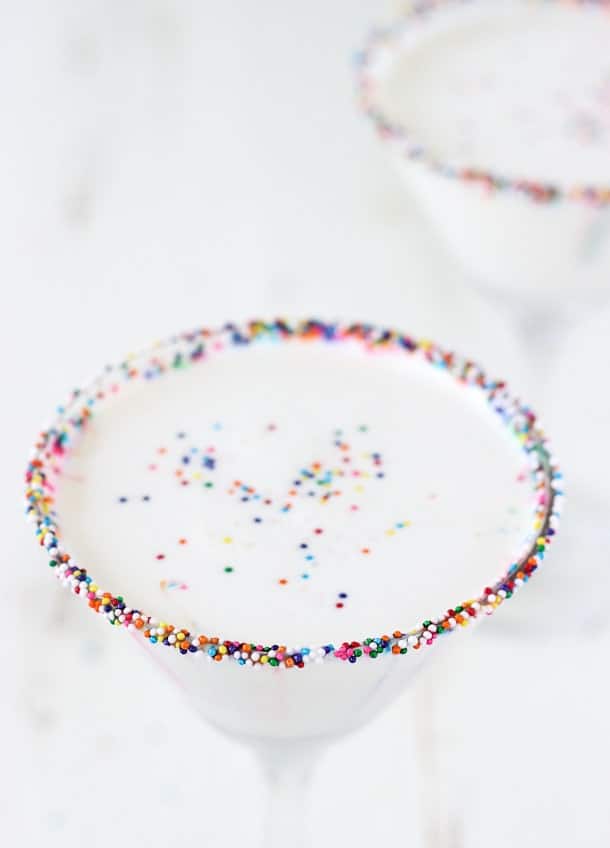 During the chaos of getting ready for baby, I totally forgot my birthday is just around the corner. I haven't even had time to think about celebrating it, let alone come up with birthday recipes like I've done in previous years (Strawberry Lavender Cake, Birthday Ice Cream Cake). Let's face it, I won't have time to do any of these and I am sure once the day rolls around I will probably not even realize it is my birthday since the little one will be here (hopefully!!).
I figured I could celebrate my birthday early and virtually with you guys (you don't mind do you?). I had a birthday cake martini last year at some bar and it's been on my to-make list since then. This seemed like the perfect time to recreate it at home and raise a toast to 31-years of birthdays!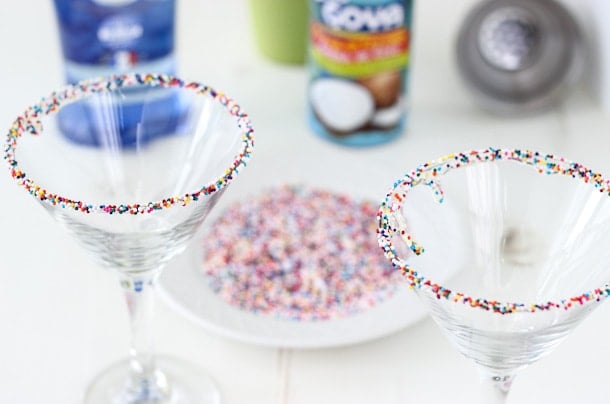 As the name implies, a birthday cake martini is sweet, should taste like a birthday cake and should involve sprinkles!! You will find all of the above in this cocktail. For this recipe, I used Whipped Vodka, White Chocolate Liqueur (Godiva), Amaretto and Coconut Cream (you can use half and half for this instead) to accomplish the goal of the perfect birthday cake martini. The hubs (my resident cocktail taster these days) loved it and he usually doesn't do sweet drinks. I should also say, leaving out the alcohol (replacing with melted white chocolate and heavy cream) was also a great mocktail!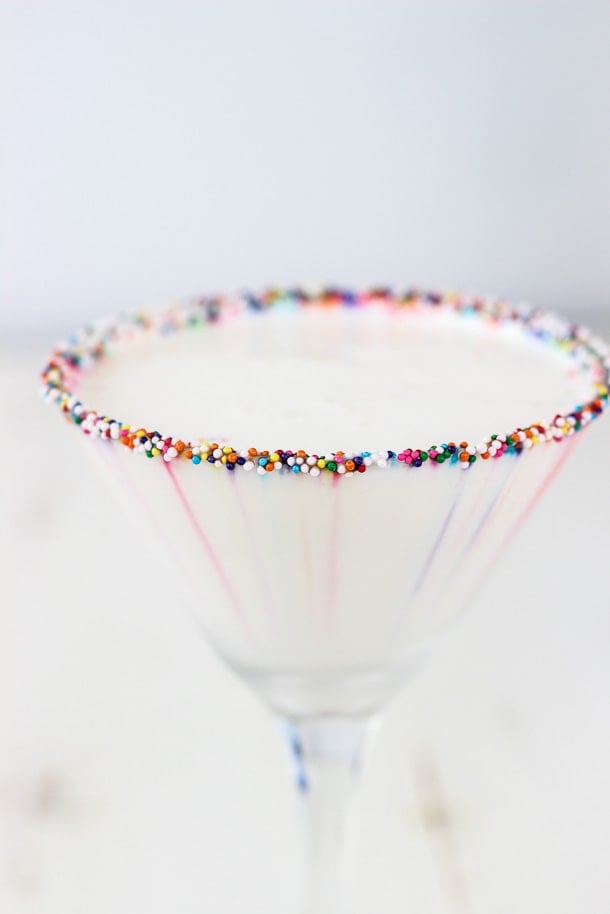 So believe me when I say this birthday cake martini is sweet, delicious and the perfect celebration cocktail. From now on, I say we only drink pretty cocktails, folks. Life is too short to NOT have sprinkles on your cocktail glass 🙂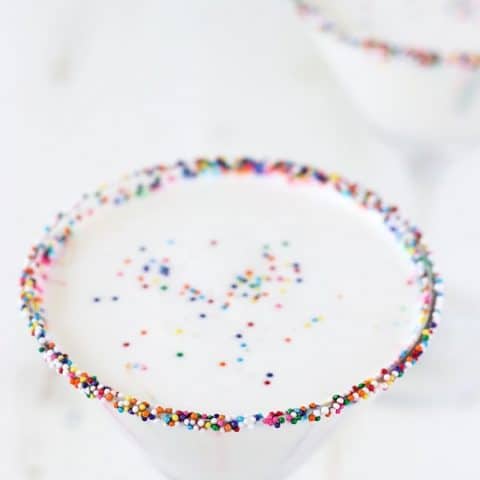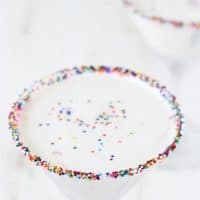 Yield: 1 cocktail
Birthday Cake Martini
Ingredients
2 ounces Vodka
3 ounces Coconut Cream (or half and half)
1 ounce White Chocolate liqueur (I used Godiva)
1 ounce Amaretto
Ice
For Glass rims:
2 tablespoons honey
Sprinkles
Instructions
Place the honey and sprinkles on two separate shallow dishes. Dip your martini glass in the honey first and then into the sprinkles to coat the rim. Set aside.
In a cocktail shaker, combine all the ingredients with ice and shake very well. Pour cocktail into prepared glass.
Enjoy!