White Chocolate Rose Frozen Yogurt
This White Chocolate Rose Frozen Yogurt is a sweet and tangy creamy fro-yo recipe with delicate hints of rose floral accents.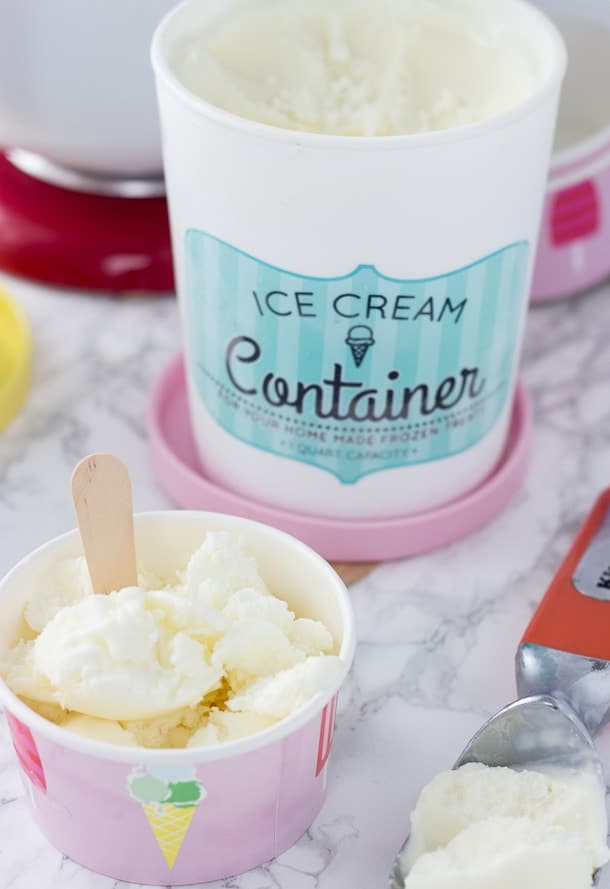 Oh, do I have a treat for you guys today! Not only is this white chocolate rose frozen yogurt a new freezer staple in our house, but I also have two other great frozen dessert recipes for you along with tips on how to throw together an ice cream bar this summer. The other two recipes (Watermelon Mint Sorbet & Raspberry Peach Sorbet) are over on the Kitchenaid blog, The Kitchenthusiast, today.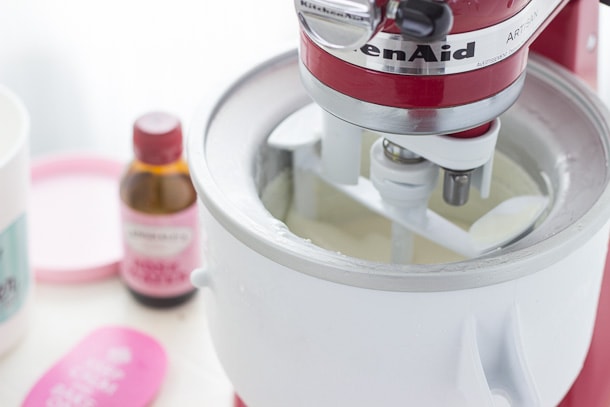 As you can see, these are not traditional ice cream bar recipes. I realized there is more to the ice cream maker than ice cream so I explored making other 'healthier' options like frozen yogurt, sorbets, and sherbets a few weeks ago and wanted to share with you all the things you can make with your ice cream maker this summer.
This white chocolate rose frozen yogurts is a classic white chocolate fro-yo, that's rich and creamy (thanks to the Greek yogurt) with hints of rose water. The soft floral accent is just perfect with the melted white chocolate incorporated in the base. There's a great mix of sweet, tangy and floral notes in this frozen yogurt. You will love it and not even know you are not eating ice cream.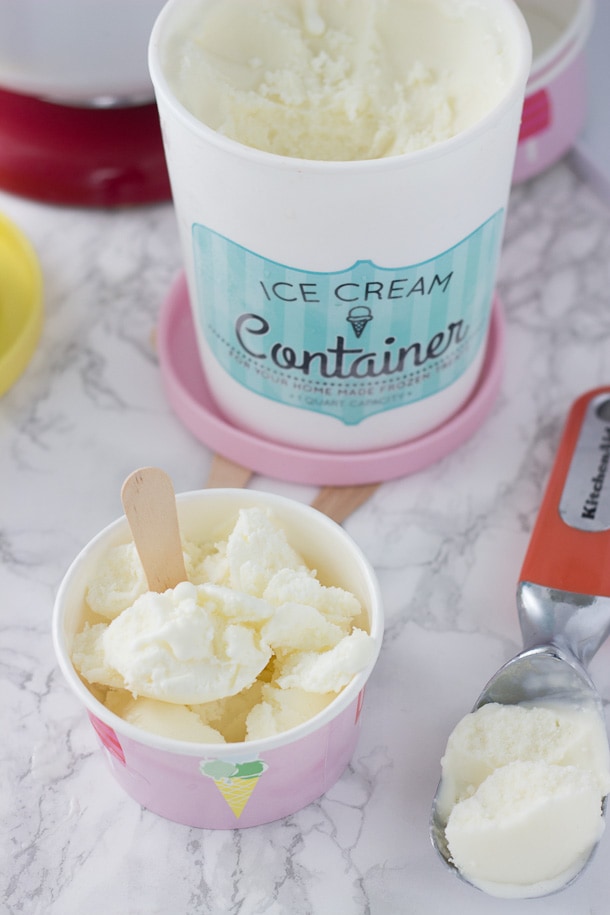 Talking about the ice cream bar, I am sharing tips and must-haves at your next ice cream social including two other recipes for fruity summer sorbets; watermelon mint sorbet and raspberry peach sorbet. Tips like using these ice cream freezer containers (or these) to store and display your ice cream. SO head on over to The Kitchenthusiast for the recipes.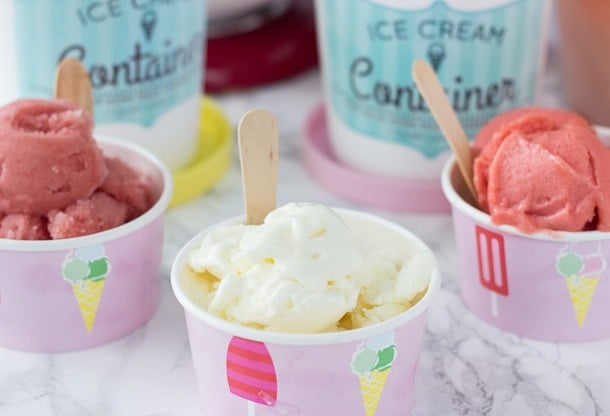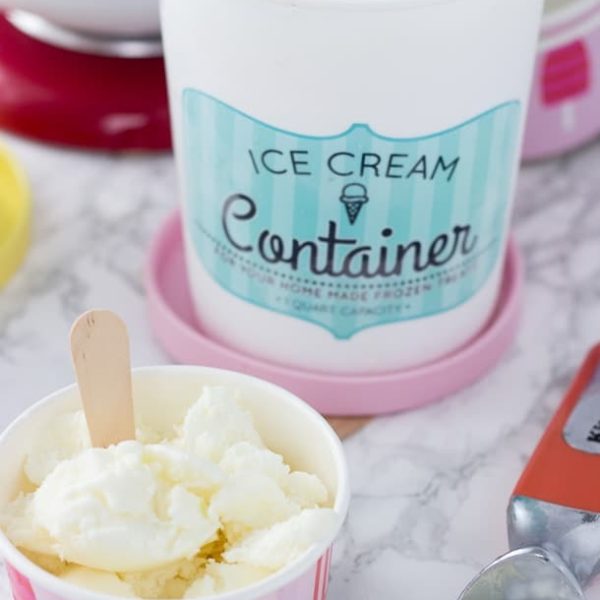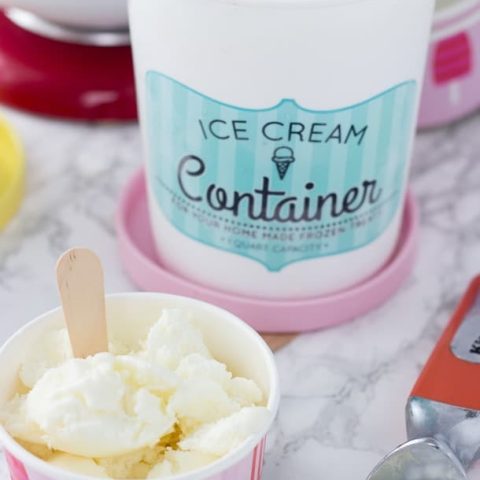 Yield: ~4 cups
White Chocolate Rose Frozen Yogurt
Ingredients
1 cup milk (whole or 2%)
6 ounces white chocolate, chopped
¼ cup granulated sugar
2 cups plain Greek yogurt
½ teaspoon rose water
Instructions
In a microwave-safe bowl, combine 1/4 cup of the milk with white chocolate. Melt in a microwave, mixing until smooth. Let cool slightly.
Combine the rest of the milk, sugar, Greek yogurt, and rose water in a blender or food processor. Process until smooth. Add in the melted white chocolate and process until completely smooth. Transfer mixture to a medium bowl and chill for at least an hour.
Attach your KitchenAid Ice Cream Maker Attachment to your Stand Mixer. Turn the Stand Mixer on to slow and pour the chilled yogurt mixture into the freezer bowl. Mix until thickened, about 25-30 minutes. If using another ice cream maker, please follow the instructions of your machine.
Transfer the frozen yogurt to an airtight container and place in freezer until firm, about 2 hours.
Recommended Products
As an Amazon Associate and member of other affiliate programs, I earn from qualifying purchases.
This post is sponsored by KitchenAid. All opinions are 100% mine as usual. Thank you for supporting the occasional sponsored posts that make it possible for me to continue to create quality content! Affiliate links above.