Fashion Fridays: Fall Hues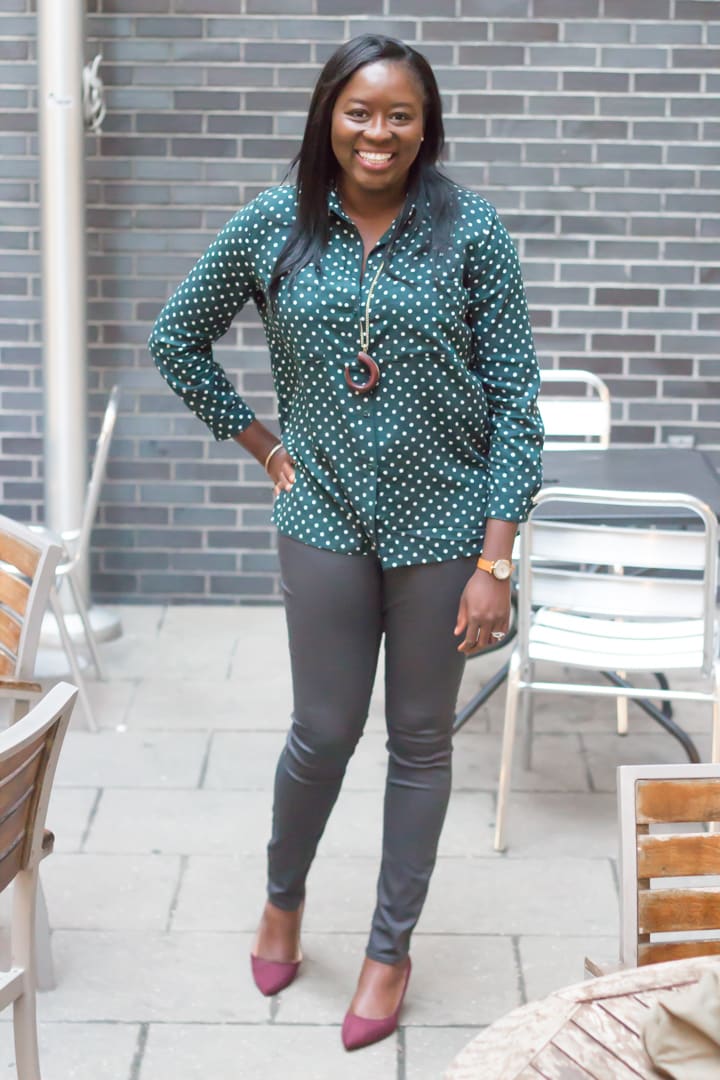 Gosh it's been too long since I did a Fashion Fridays post on here. No excuse beyond having a baby, getting busy and never having time to a) shop and b) take care of myself to look presentable in front of a camera. But thanks to my girl pal Allie, I was able to get these pictures the other day we were in NYC for an event.
Today marks the 500th post that I have published on this blog!! While almost 490 of those are dessert recipes, it is time I reclaimed the "blahnik" in Blahnik Baker with a few more fashion, lifestyle and outfit posts. You will have to bear with me because I am not one to stand in front of the camera but I will try to share with you some of the trends and outfits that excite me.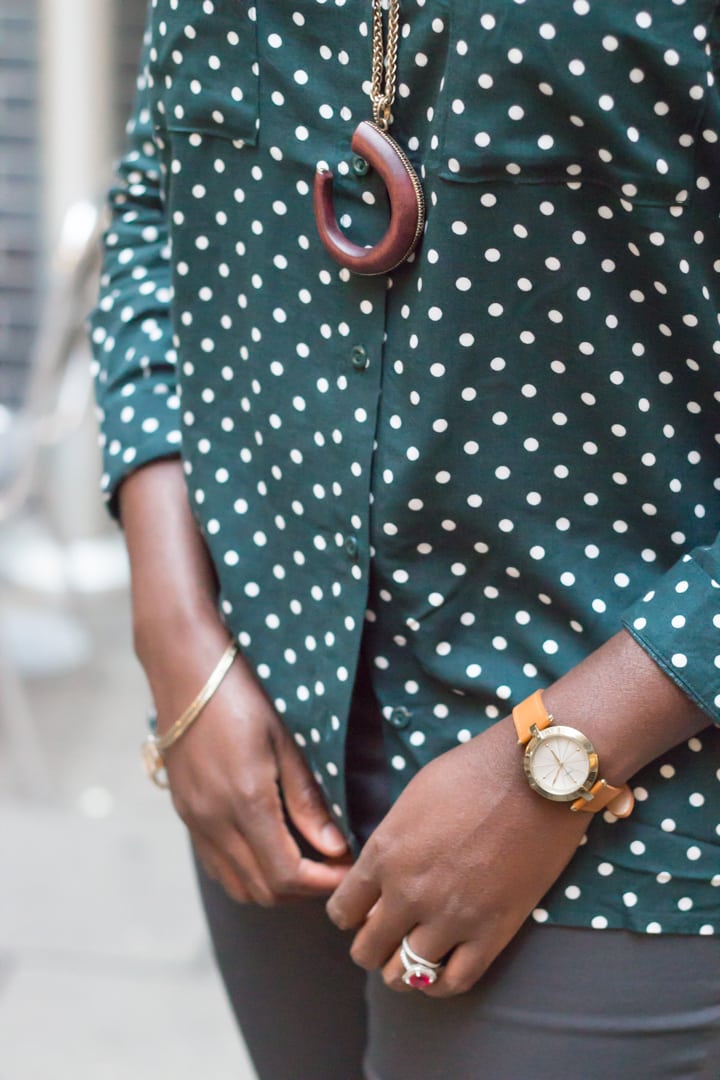 Back to today's outfit featuring some of my favorite fall hues. I am loving the warm and beautiful fall we are having. Especially the colors!!! Warm, earthy tones with pops of color. My fall wardrobe is filled with lots of grays, mustard yellow, dark green (emerald-ish) and BURGUNDY. So it was very easy to pull together this outfit as I hoped on a plane for a day trip to the city.
These burgundy Nine West heels (my new favorite for work!) inspired a whole shopping trip to find new pieces to wear with it. Isn't it amazing how a pair of shoes can change everything? Wait…Cinderella established that ages ago.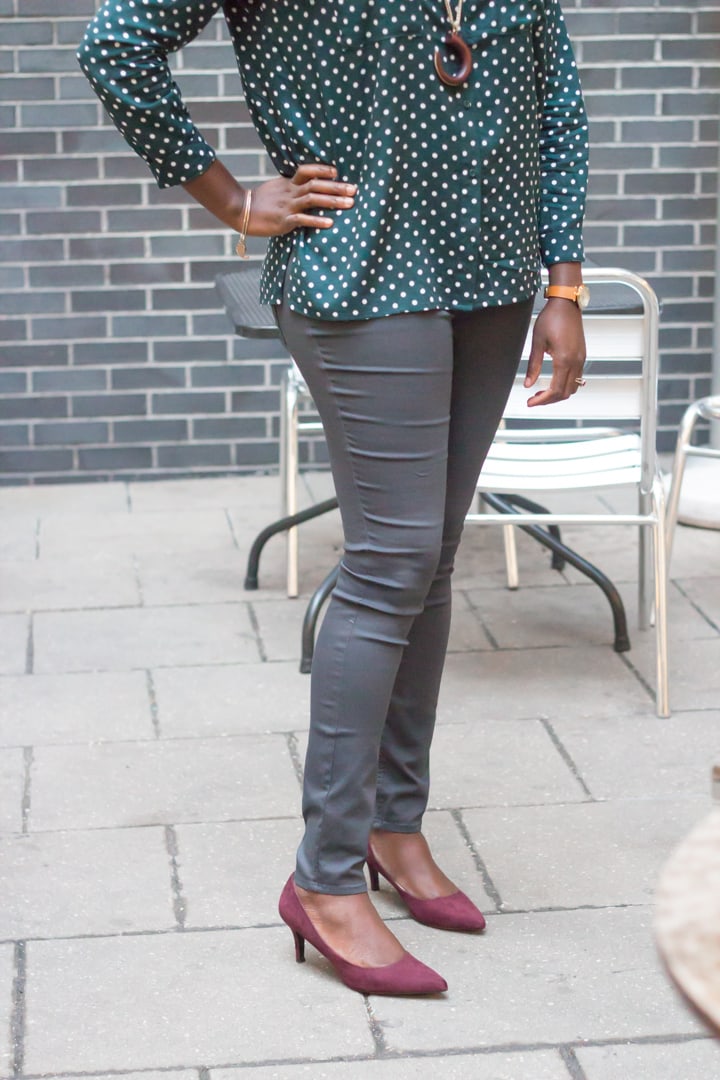 If you haven't picked up a fall piece with some burgundy in it, get on it! Get a statement print blouse, a bold pair of pants or heels. Just don't wear all together. Try to pair it with neutral tones like gray or earthy browns. Check out my Fall Outfits Pinterest board for more inspiration.
What other Fall fashion colors/pieces/prints are you enjoying this year?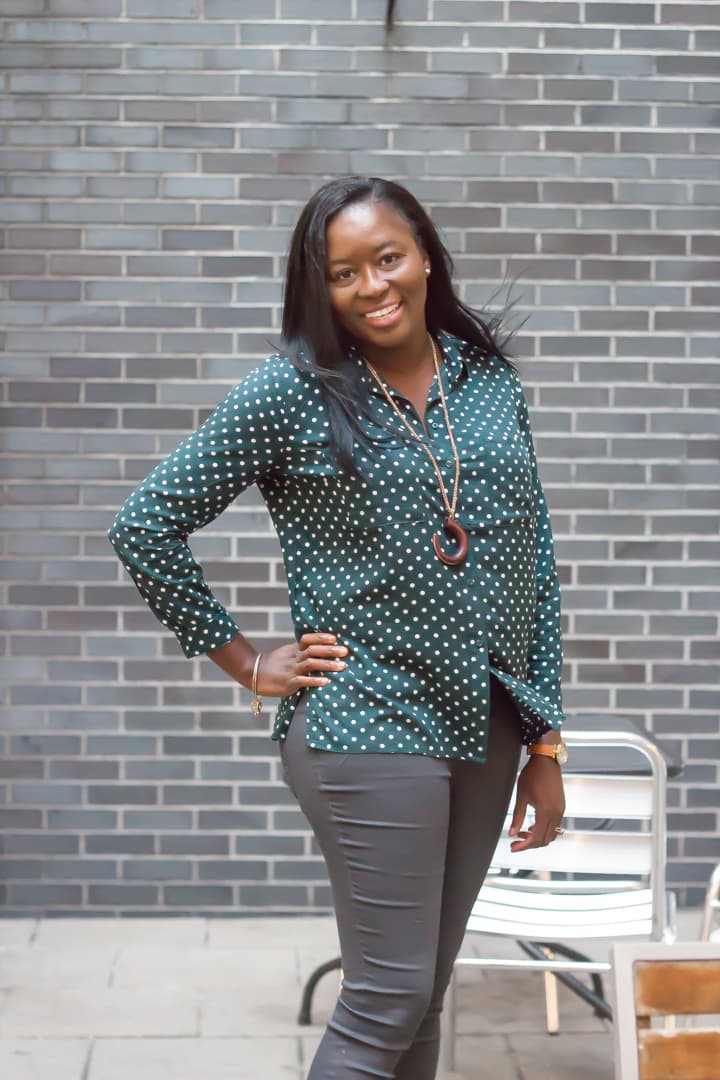 H&M Skinny Jeans, H&M Green Polka Dot Shirt, (similar), Hook Necklace (gifted), Nine West Heels ((similar)