Mocha Butterscotch Brownies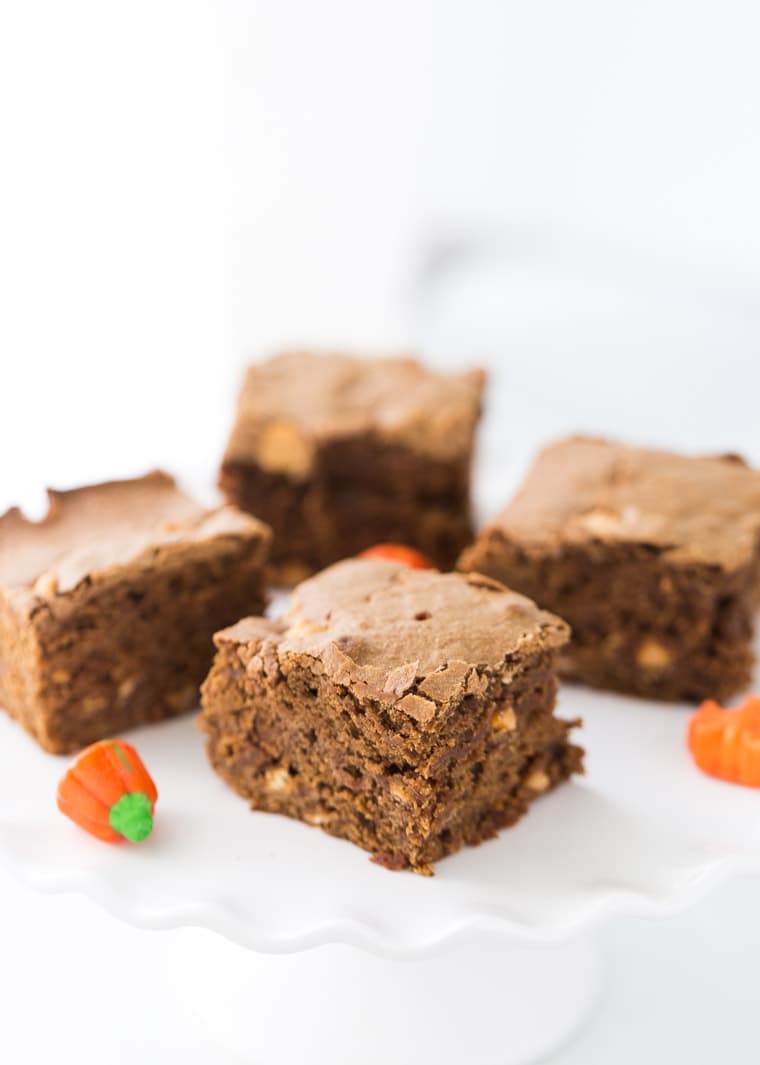 We are taking a much needed break from pumpkin spice this or pumpkin spice that again today. Don't get me wrong, I love me some pumpkin spice latte just like the average Fall lover but sometimes you just need something else. Like this browned butter sweet potato bread from earlier in the week or something decadent, classic and chocolatey like these mocha butterscotch brownies.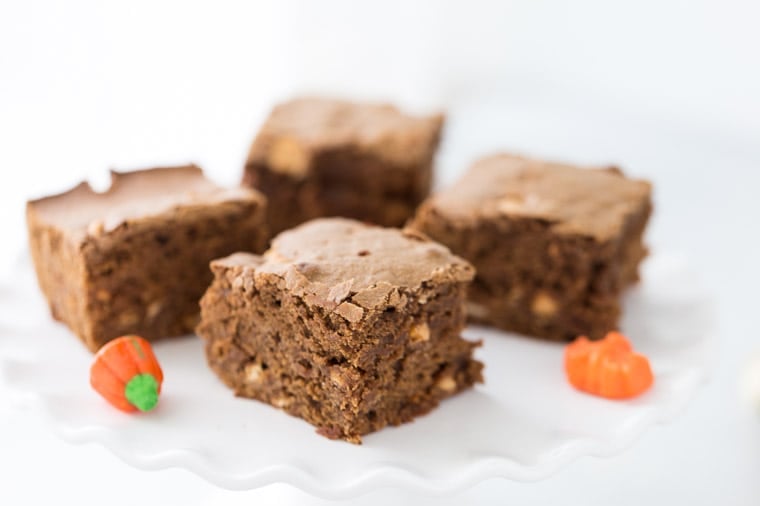 I was craving something different the other day. And I am not one to crave sweets normally so I decided to listen to myself and make some brownies. For some reason, brownie recipes are not frequent around here and I hope these brownies will change that because they are my new favorites. Made with rich bittersweet chocolate and espresso that enhances the flavor of the chocolate, these mocha butterscotch brownies are decadent and simply irresistible.
They could go with some frosting as the hubs wanted but sometimes just a dusting of powdered sugar can go a long way. I thought it was sweet enough with the butterscotch chips and didn't need that extra layer of frosting. But I could be wrong so feel free to frost yours.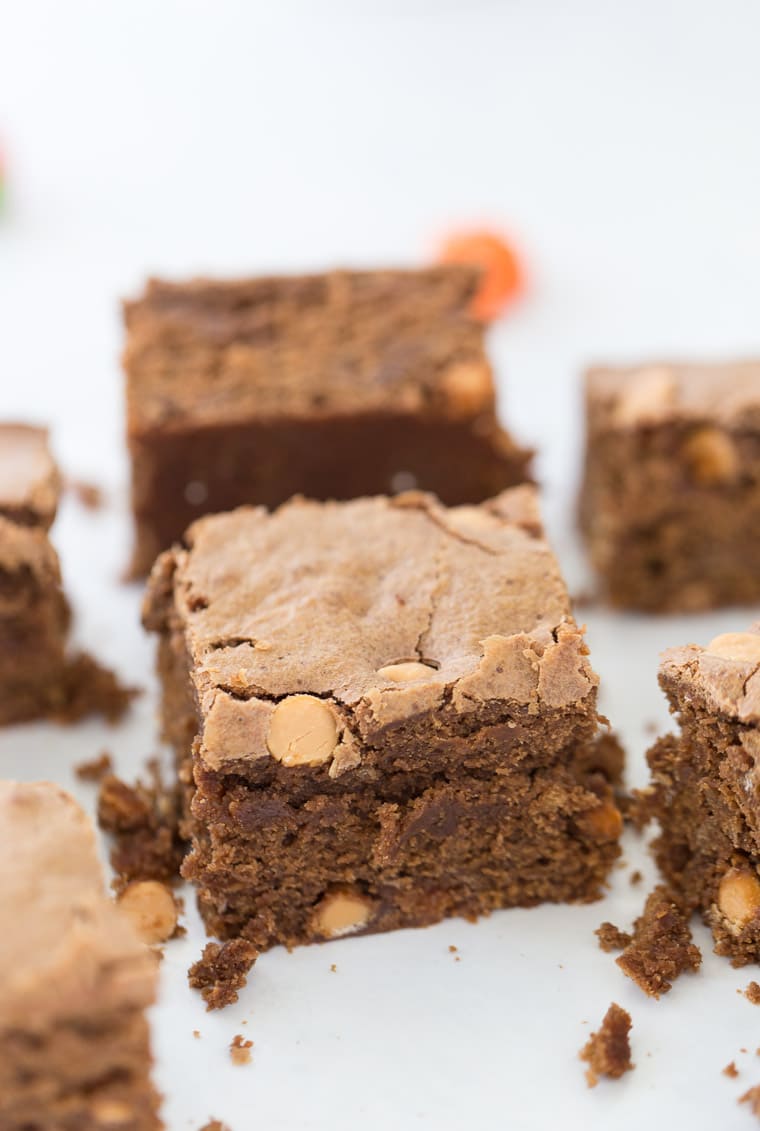 That's it for today friends! We are having an exceptional warm fall day and I am not spending any minute inside that is not necessary. This might just be the last few nice ones around here.
Oh, don't forget to grab the full recipe for these mocha butterscotch brownies over on Delish Dish!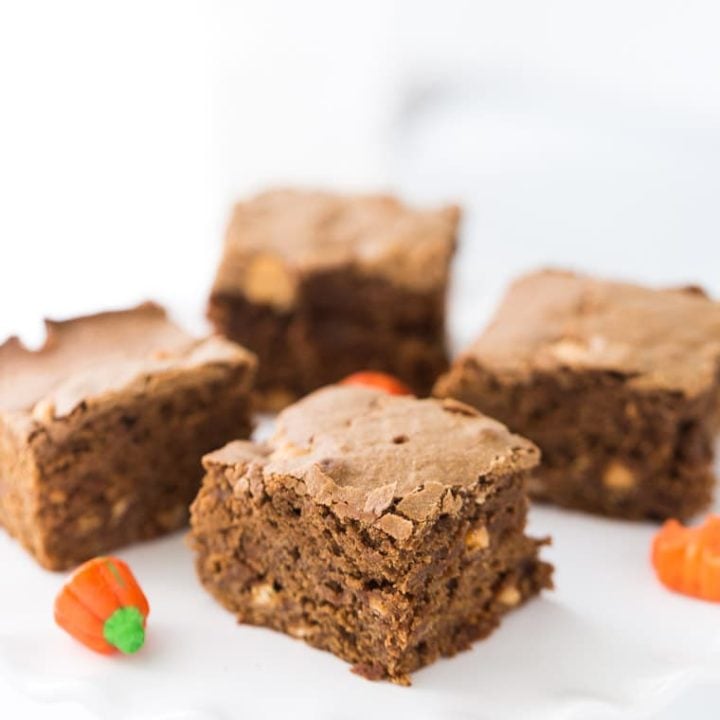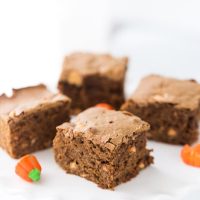 Yield: ~12 bars
Mocha Butterscotch Brownies
Ingredients
2 cups all-purpose flour
2 cups granulated sugar
1 teaspoon baking soda
1/4 teaspoon salt
1 cup water
1 cup unsalted butter
1/3 cup unsweetened cocoa powder
2 large eggs
1/2 cup buttermilk or sour milk
1 1/2 teaspoons vanilla extract