Brown Butter Sweet Potato Bread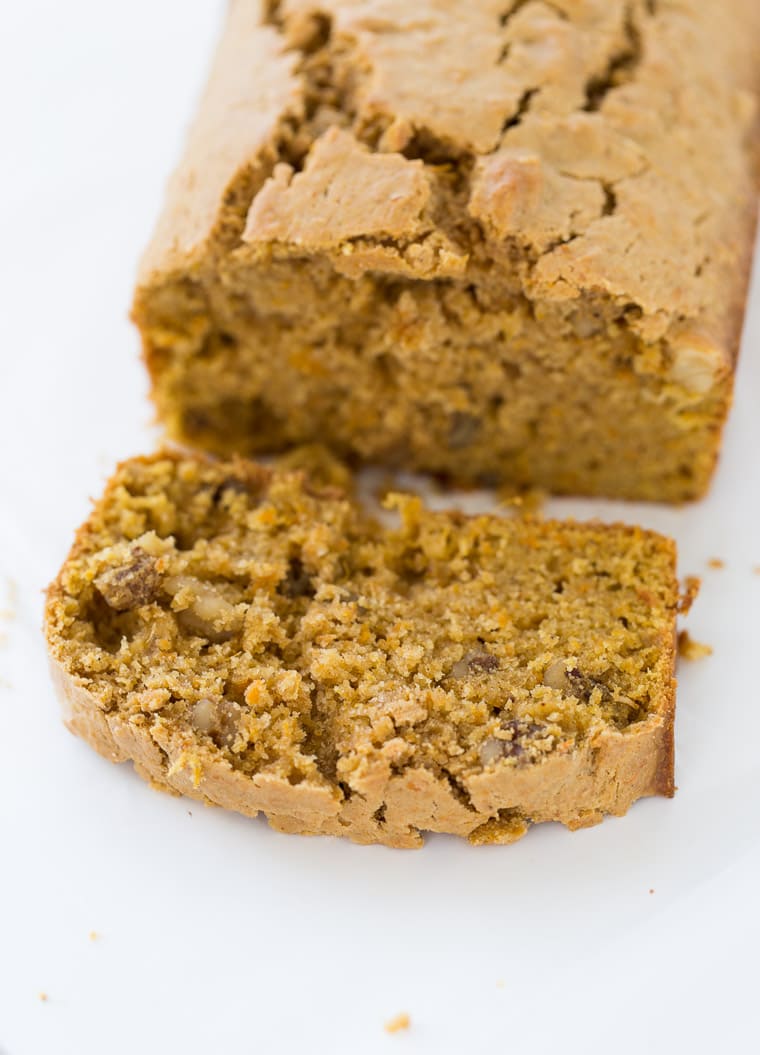 I have another great fall recipe for you today! This brown butter sweet potato bread is simply amazing! Full of a bold sweet potato flavor, spices (cinnamon, nutmeg, cloves) and nutty brown butter, I am certain it will become a fall favorite in your kitchen soon. I have made it three times already and this recipe makes 6 mini loaves for gifting so I was able to bring some over to some friends.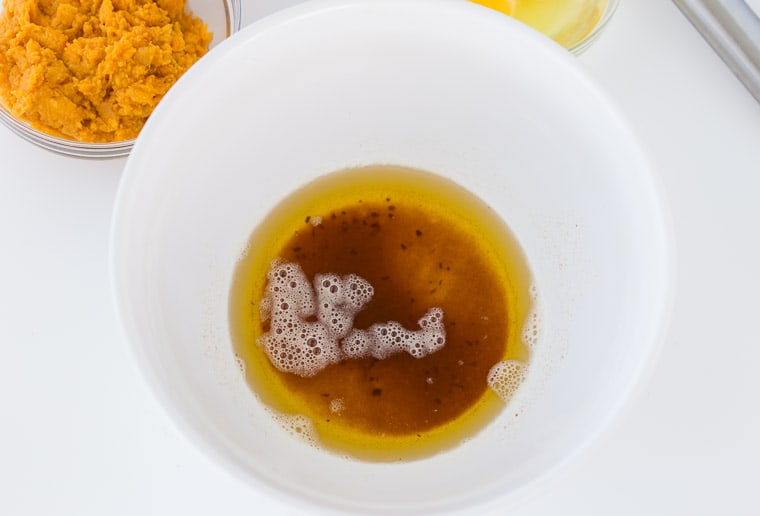 You know how I love me some brown butter. It just makes EVERYTHING it is added to more flavorful. I toss my pasta in brown butter (thanks Kayle), add brown butter to my favorite chocolate chip cookies and I love adding it to quick bread like this or muffins. If you have yet to get on that bandwagon, I urge you to. It is more delicious than the kale craze if you ask me.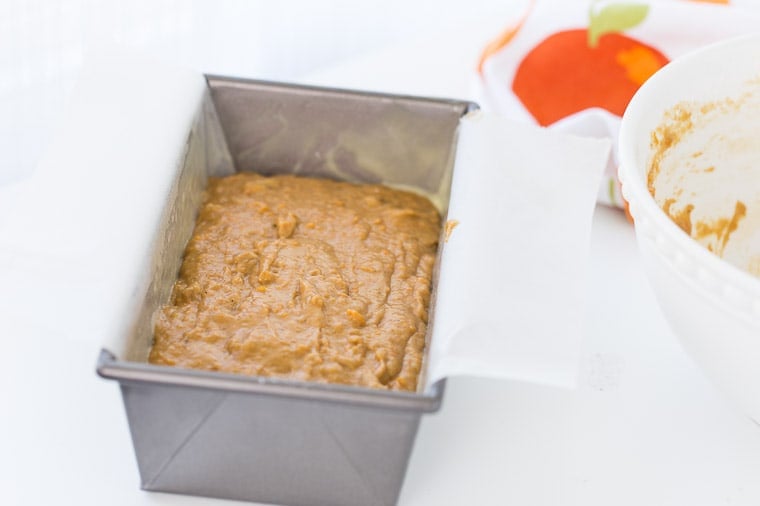 The next awesome thing about this recipe is the moistness from sweet potatoes. I love baking with sweet potatoes but they are so underused in the fall with pumpkin and apples overshadowing everything else. Like pears!! I need to make a pear recipe soon too. But back to sweet potatoes, how can you not love it in baked goods? It adds a great flavor and always makes breads that are moist and crumbly. And don't even get me started on how awesome sweet potato pie is!
For just a few days, take a break from pumpkin and use some sweet potatoes to make this browned butter sweet potato bread. It's divine.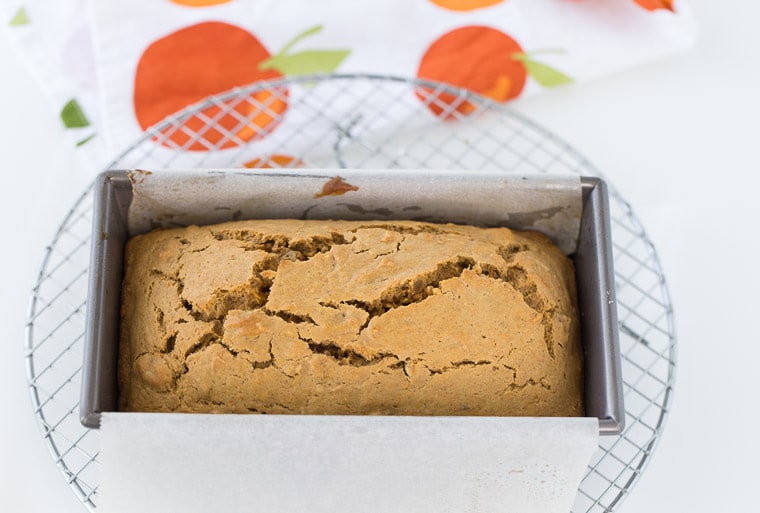 Find the recipe and step-by-step instructions on how to make this bread over on The Kitchenthusiast where I am sharing it with their readers too!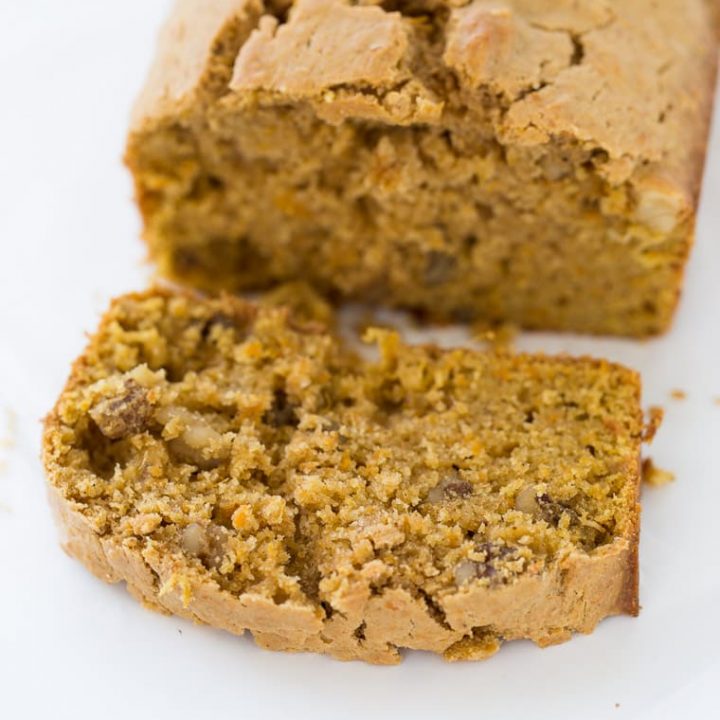 Yield: 1 9x5 loaf
Brown Butter Sweet Potato Bread
Prep Time 30 minutes

Cook Time 45 minutes

Total Time 1 hour 15 minutes
Ingredients
2 small sweet potatoes, peeled and cut in chunks
¾ cup (1½ sticks) unsalted butter
1⅔ cups all-purpose flour
2 teaspoons baking powder
½ teaspoon ground cinnamon
¼ teaspoon freshly grated nutmeg
⅛ teaspoon ground cloves
1 teaspoon salt
1 cup packed light-brown sugar
2 large eggs, room temperature
1/3 cup walnuts, chopped

This post is sponsored by KitchenAid . As usual, all opinions are 100% mine. 
MAKING THIS RECIPE? Share it with us on Instagram using #aclassictwist so we can see what you are baking up in your kitchen!