Fashion Fridays: Striped Sweater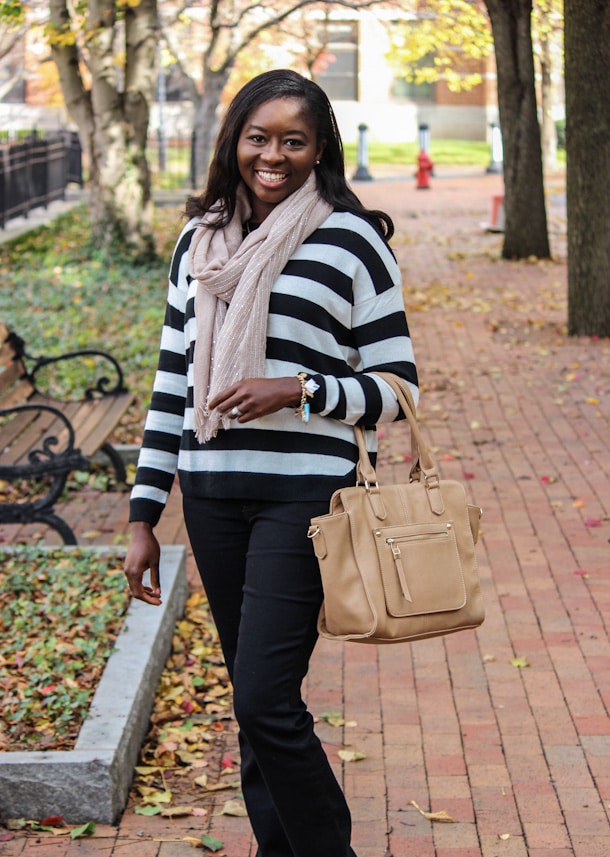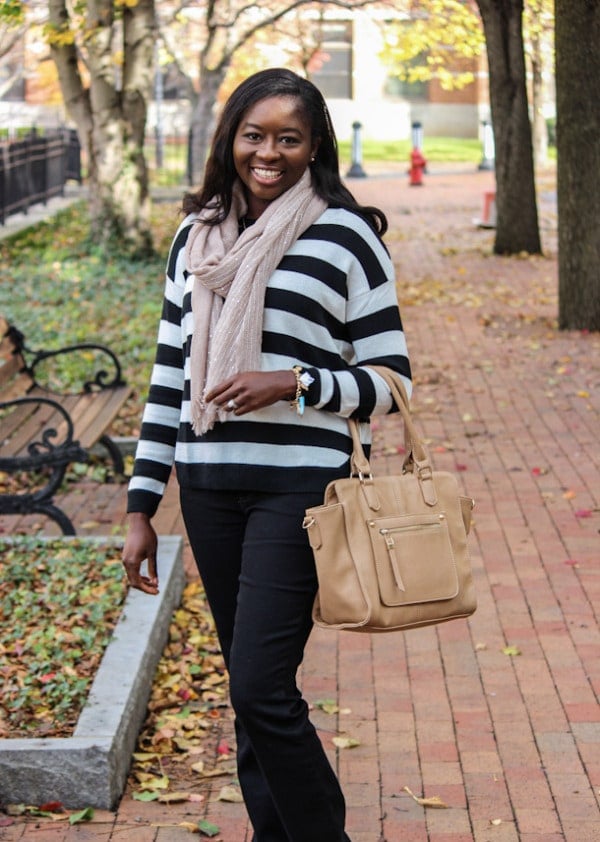 {Full disclosure: I am not a model and taking pictures of myself is just plain awkward. But let's ignore this fact and focus on my love for you and desire to share outfit ideas with you. Shall we?}
Every time I have a trip coming up, I find myself shopping for one too many outfits! This weekend, I am excited to be traveling to Ronaoke VA where I will be meeting a lot of new people. I wanted one or two new fall sweaters for the occasion but of course that didn't happen as I couldn't help myself. I found this black and white striped sweater at H&M and I had to grab it (plus a few others)! But let's focus on this striped sweater. I love stripes and the slightly oversized nature of this sweater seemed perfect for these crisp fall days. With a pair of skinny jeans and a knit scarf combo, I was off to a coffee date with the hubs!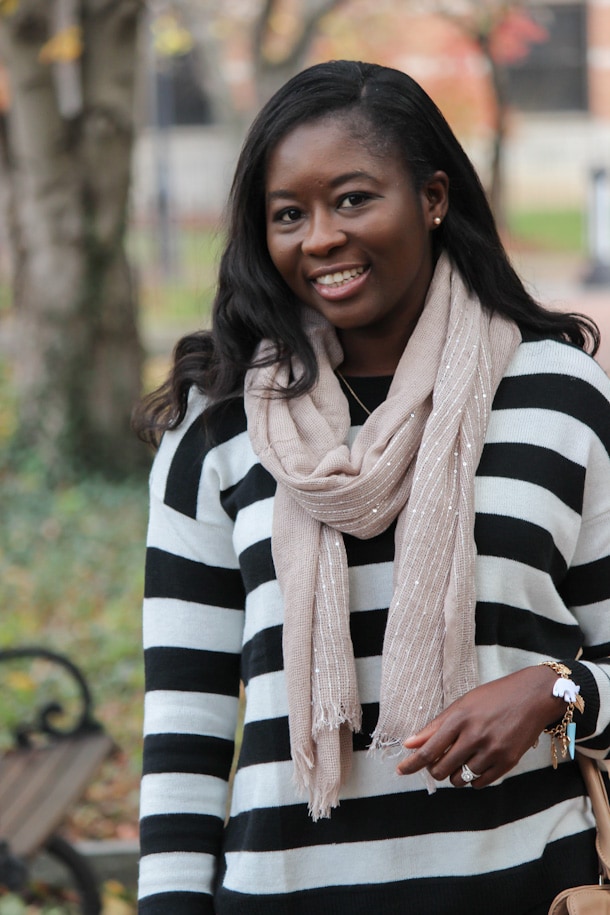 Talking about skinny jeans, I tried the new Curvy Fit line from Lee Jeans on my constant quest to find jeans that fit (and withstand) my curves (ahem booty!). I'm loving these straight leg jeans because of the no-gap waistband, the comfortable stretch material and the way they fit and love my curves. They've become a part of my everyday collection. You need to try them if you are on a similar quest too!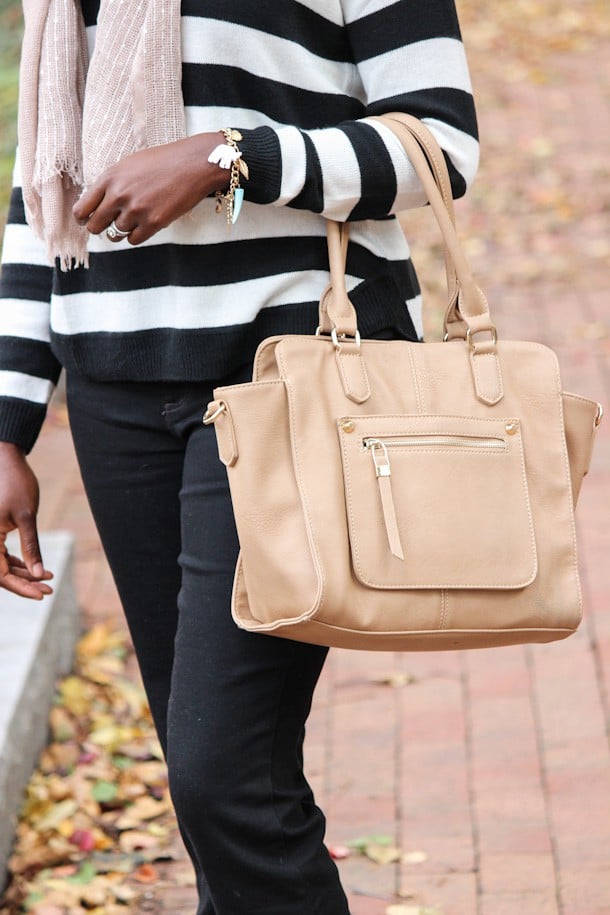 Fine-knit Sweater H&M | Curvy Fit Lee Jeans (courtesy of Lee Jeans) | Sparkling Knit Scarf Forever 21 | Tan Purse Francesca's (similar here) | Bracelet Forever 21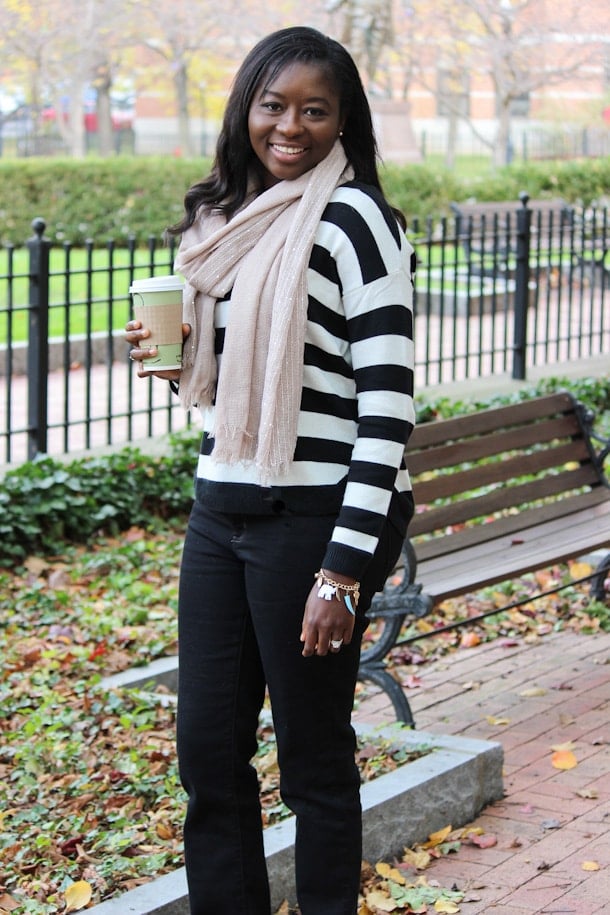 As the weather creeps closer to winter, let's enjoy these few days left where we can throw on a sweater, a knit scarf and grab a cup of apple cider chai!
Have a great weekend!