Gingerbread Latte Cupcakes with Molasses Buttercream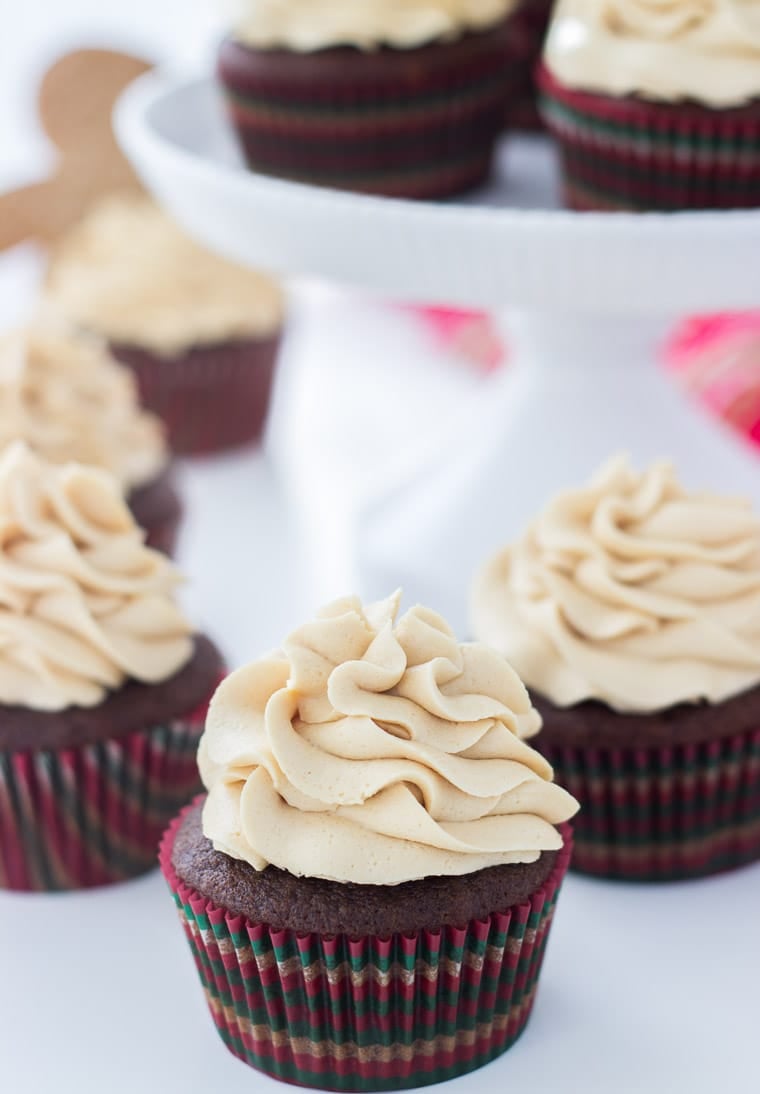 Today is National Cupcake Day!!! And you know how much I love me some cupcakes… especially pretty cupcakes. So it was a no-brainer when Kerrygold and King Arthur Flour asked if they could send me some cupcake baking essentials to make some holiday cupcakes. Of course, you can! Who says no to cupcakes, ever??
These gingerbread latte cupcakes should need no introduction. I have an addiction to anything seasonal and latte so it was just the perfect combination. The cupcake recipe is adapted from my favorite gingerbread cake recipe here on the blog. It's a simple, uncomplicated cake packed with flavor and topped with molasses buttercream and caramel sauce. For these cupcakes though, I wanted some coffee in there so I made a gingerbread latte combination and topped them with that proven good molasses buttercream. I skipped on the caramel because it was just perfect as it but I'm sure you can drizzle that on top if you like.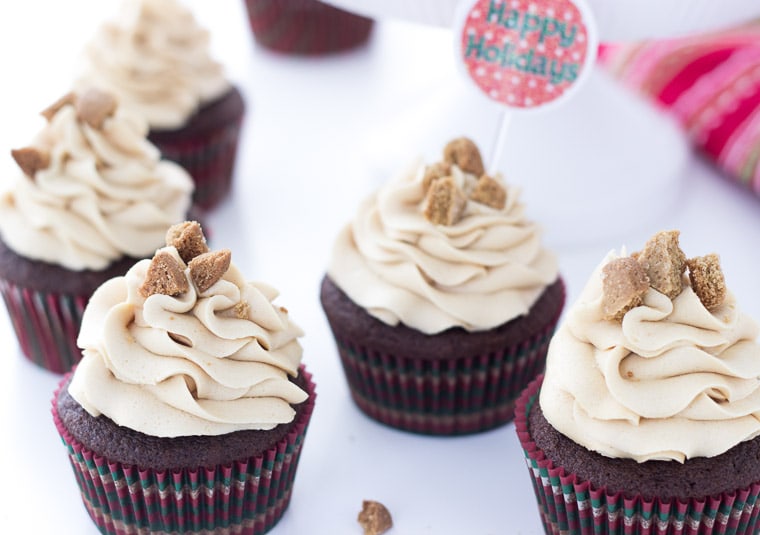 As you celebrate the holiday season and National Cupcake Day, be sure to make these cupcakes happen!! Your friends and family will love them as much as mine did.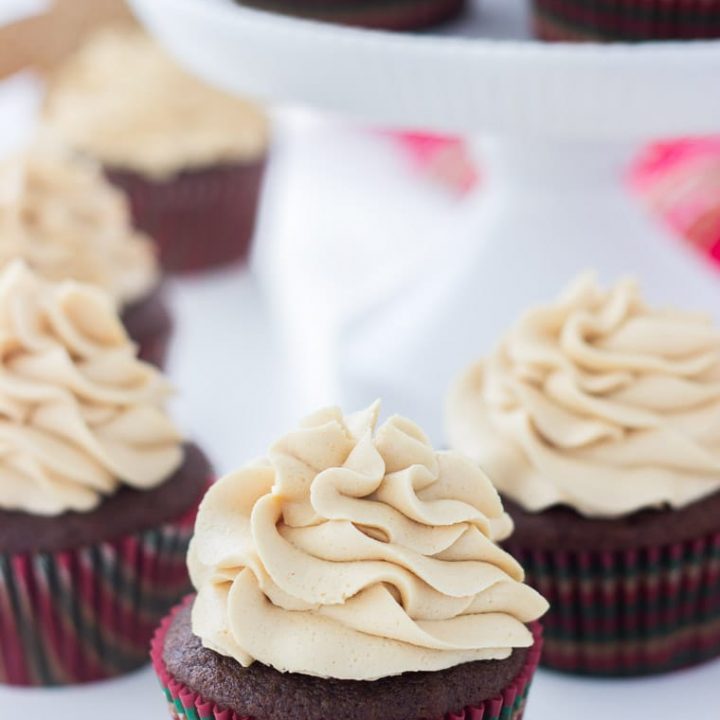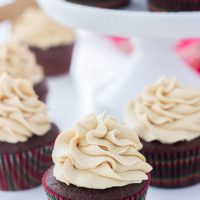 Yield: 12 cupcakes
Gingerbread Latte Cupcakes with Molasses Buttercream
Ingredients
Gingerbread Cupcakes:
¾ teaspoon ground cinnamon
¾ teaspoon ground ginger
¼ teaspoon cloves
½ teaspoon baking powder
½ teaspoon baking soda
¼ teaspoon salt
½ cup butter
¼ cup brown sugar, packed
1 egg, room temperature
½ cup molasses
1 teaspoon vanilla extract
1/2 cup strong hot coffee
Molasses Buttercream
3-4 cups confectioner's (powdered) sugar
2-3 tablespoons molasses (more if you want a sweeter frosting)
Pinch of salt
1-2 tablespoons heavy cream (if needed)
Topping:
Crushed gingerbread cookies
Instructions
Heat oven to 350 degrees F. Line muffin tin with cupcake liners.
In a medium bowl, whisk together the flour, cinnamon, ginger, cloves, baking powder, baking soda and salt.
In the bowl of an electric mixer, cream butter and brown sugar on medium speed until light and fluffy, about 3-5 minutes. Add egg, molasses and vanilla extract and beat until combined, about 1 minute. Alternately add flour mixture and hot coffee, starting and ending with flour mixture and beating on low speed after each addition until combined.
Divide batter into prepared liners and bake until a toothpick inserted into the center comes out clean, 12-15 minutes. Let cupcakes cool completely on wire rack before frosting.
Frosting
Whip butter on medium speed for about 2-3 minutes in the bowl of a stand mixer fitted with the paddle attachment until light and creamy. Add the powdered sugar, molasses and salt and mix on low speed for 1 minute until combined. Increase speed to medium-high and whip for 2-3 minutes.
If frosting is too thick, add 1-2 tablespoons heavy cream and beat on medium speed for an additional minute or two.
Frost cupcakes with buttercream. Top with crushed gingerbread cookies.