Grandma's Best Sugar Cookie Recipe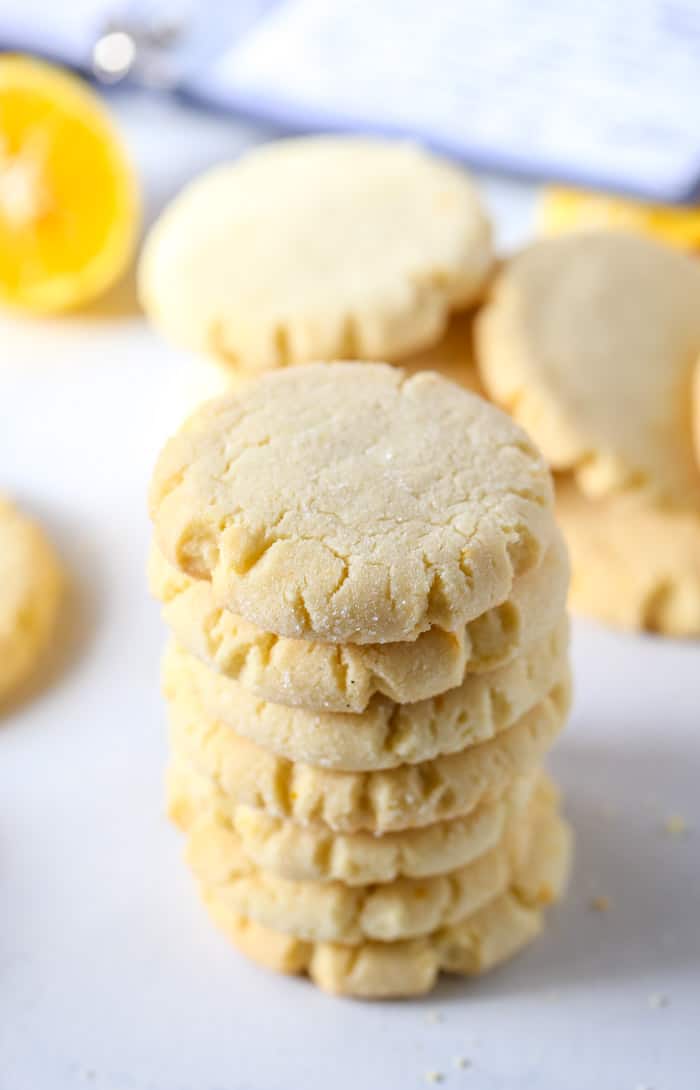 Hi friends! I have a special recipe for you today. I am sharing my husband's grandma's best sugar cookie recipe! It's a soft and chewy sugar cookie recipe that is definitely a keeper. I added in some fresh Meyer lemon zest to a batch of the cookies to spruce them up for spring.
March is Women's International Month. In honor of International Women's Day earlier this month, I am sharing this special recipe in collaboration with other talented women of color bloggers.
As many of you know, I started this blog a little over 8 years ago to teach myself how to bake just after I got married. I didn't grow up baking (I grew up in Sierra Leone, where I am from!) and so I don't have any baking recipes passed down from generations. When I moved here to the US many moons ago, I noticed that most people treasured the memories of baking with their mom and grandmas and love having their recipes. It makes sense as food is always a part of a culture, a way of showing love and passing on traditions.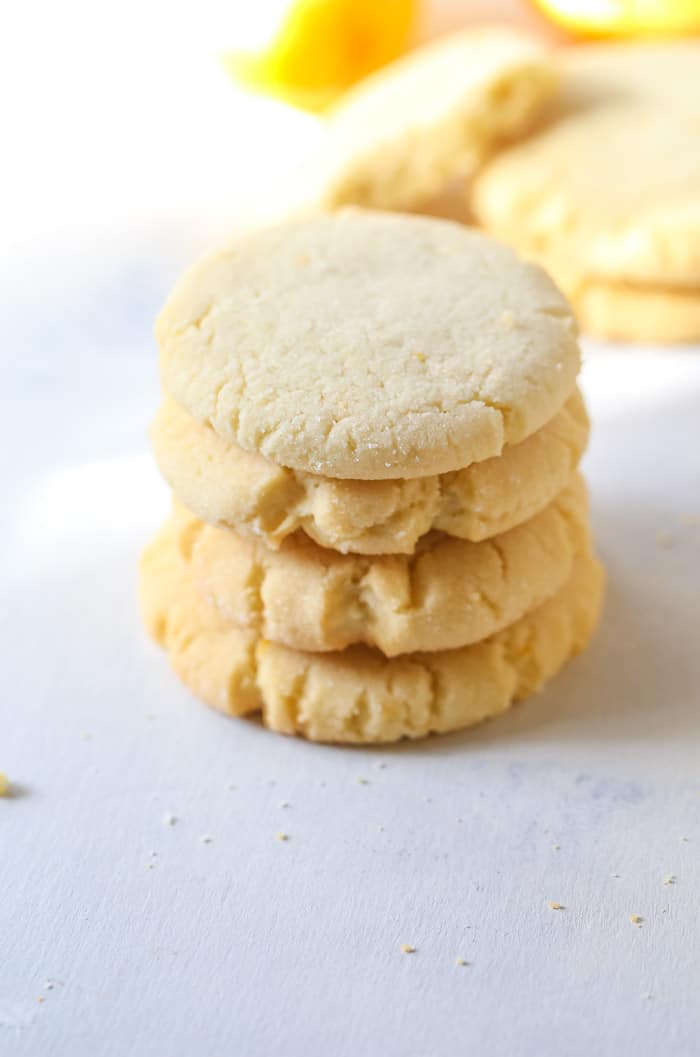 Even though I grew up learning to cook from my mom and aunts, there are no recipes that were passed down. Yet, there was something special about the baking memories I observed and I wanted to make sure I passed down some recipes to my future offsprings.
And so I started teaching myself to bake and through the process, I am accumulating recipes I love and ones my family enjoys for my children. Also sharing these favorites with you here on the blog.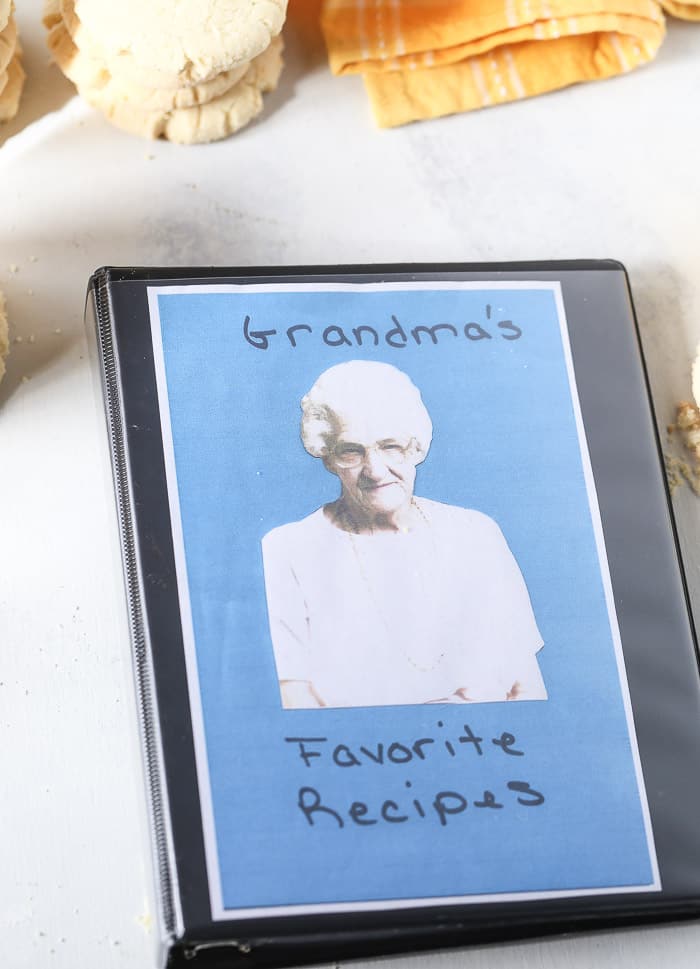 This Christmas, my husband's cousin gifted me with a recipe book from their grandmother. It was the best Christmas present I received and I've been enjoying making the recipes for my husband and kids.
He has always mentioned how his grandmother's chocolate chip cookies were the best and how he remembers having the sugar cookies after school some days. Now, I can make them for him and he can fondly remember the memories of his grandmother.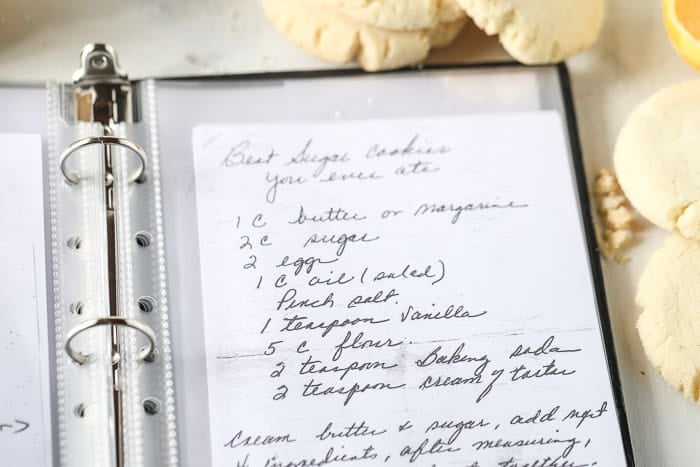 These sugar cookies were the first ones I made from the recipe book. Her recipe didn't need much tweaking as it was easy and a very forgivable recipe for soft, pillowy cookies.
After the first batch according to her recipe, I decided to add in some Meyer lemon zest as I had some laying around after making this winter citrus cake. It was a great sweet and citrusy burst to the cookies that I think is perfect for Spring and Easter baking.
These cookies are also very stable to use as cut-outs. I experimented with cookie cutters and they turned out great, I will share those in another post as I'd like to decorate the cutout cookies.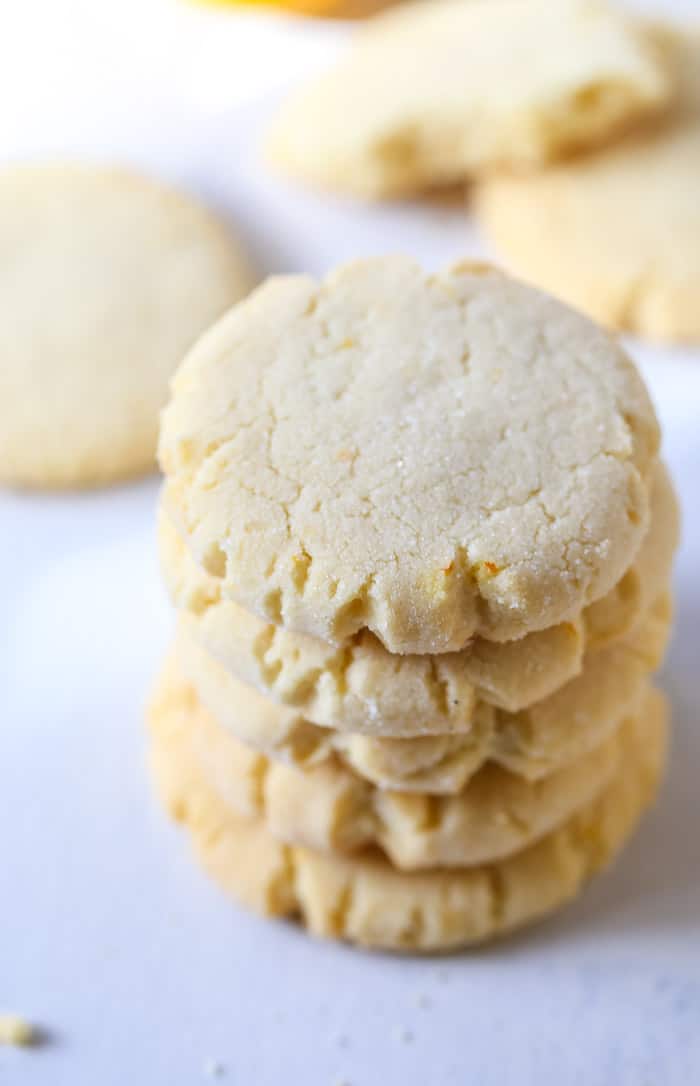 For now, enjoy my husband's grandma's best sugar cookies. Her great-granddaughter (my daughter) sure is enjoying them and she was my little helper while taking these pictures.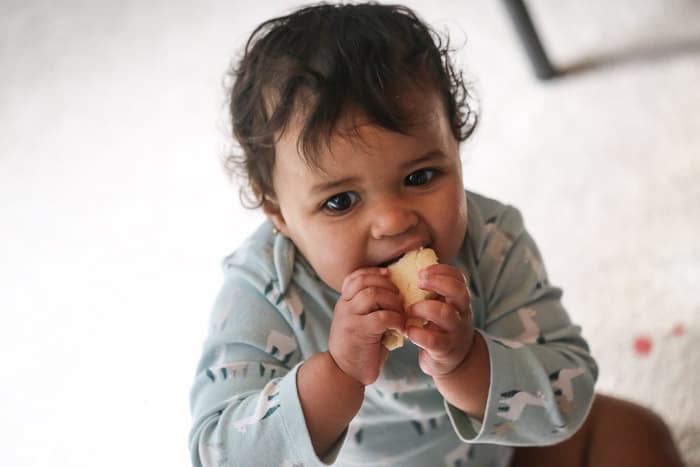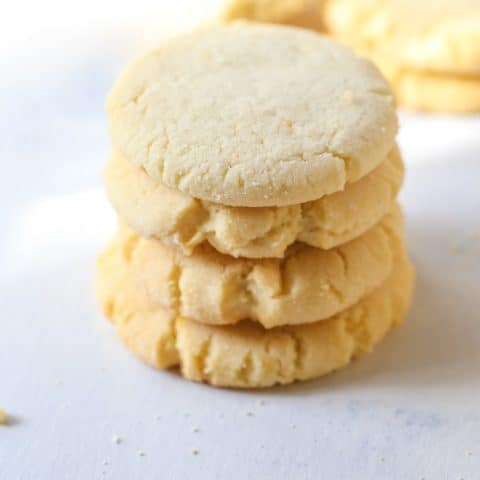 Yield: 5 dozen cookies
Grandma's Best Sugar Cookie Recipe
These soft and chewy sugar cookies are my husband's grandma's best sugar cookie recipe.
Ingredients
1 cup (2 sticks) unsalted butter
2 cups granulated sugar
2 large eggs, at room temperature
1 cup extra virgin olive oil or vegetable oil
1 teaspoon pure vanilla extract
5 cups all-purpose flour
2 teaspoons baking soda
2 teaspoons cream of tartar
a pinch of salt
Topping: 1/2 cup granulated sugar
Instructions
Preheat oven to 350 degrees F. Line two cookie sheets with parchment paper.
In a large bowl or the bowl of a stand mixer, cream together the butter and sugar on medium-high speed until light and fluffy, about 3-4 minutes.
Beat in the eggs, one at a time until combine. Add in the oil and vanilla extract. Beat on low until combined.
In another large bowl, sift together the flour, baking soda, cream of tartar and salt. After sifting, use a whisk to combine the dry ingredients together.
With the mixer on low, gradually add in the dry ingredients. Mix until combined on low. Transition to a rubber spatula if your mixer can't handle mixing.
Using a medium cookie scoop, scoop out cookie dough and roll into balls between palms of hands.
Roll each rolled dough into sugar. Place balls on the prepared cookie sheet, two inches apart. Press down with a fork or small glass.
Repeat for each rolled cookie dough.
Bake cookies for 8-10 minutes until lightly golden on edges.
Transfer cookies to a cooling rack.
Store cookies in an air-tight container at room temperature or freeze for longer periods in a ziplock bag.
Recommended Products
As an Amazon Associate and member of other affiliate programs, I earn from qualifying purchases.