Grapefruit Mimosa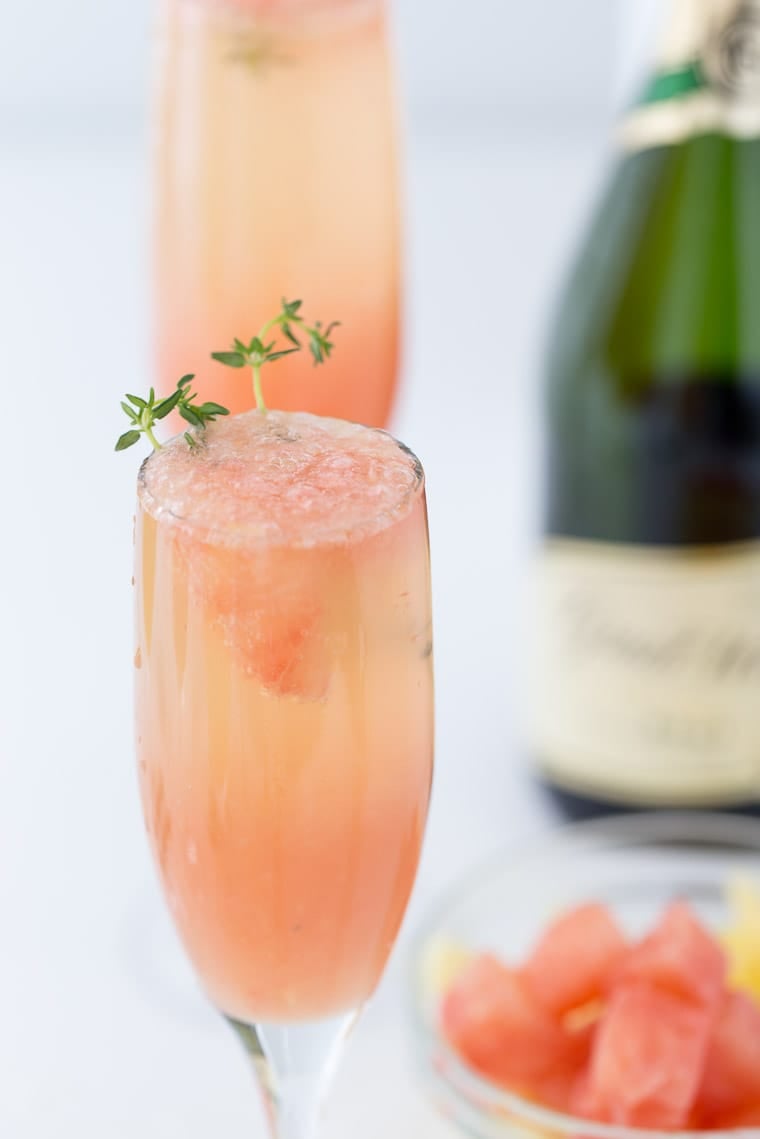 Happy Friday friends!! Or should I say TGIF? How was your week?
It's been a hectic week over here on my end. We took a short weekend trip to Orlando last weekend with the baby and it was challenging traveling with the wee-one. We had a great time once we got there but on the way back he developed a cold and was congested for most of the plane ride back, which only got worse this week with an ear infection added to the mix. Needless to say, I will be needing one of this grapefruit mimosa this weekend to unwind. Gladly he is doing much better and is in good spirits.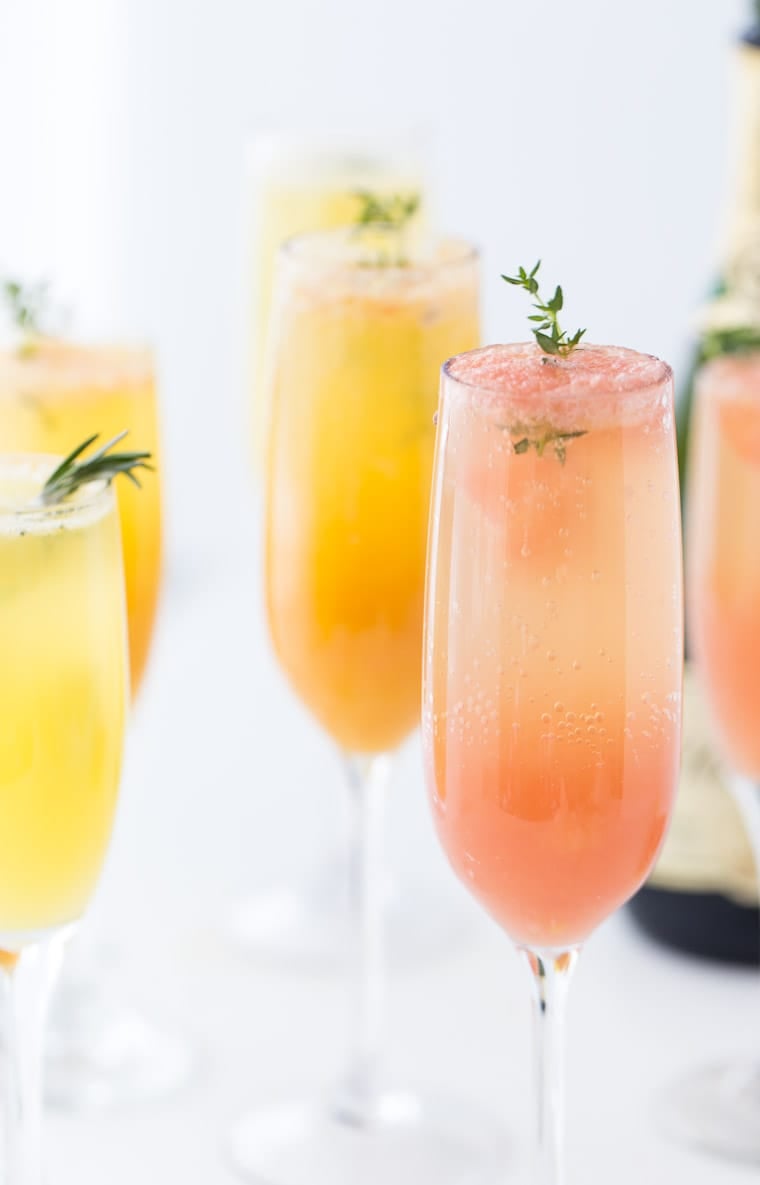 Let's talk about brunch, champagne, and winter citrus that all get combined in this grapefruit mimosa (and pineapple and blood orange mimosas!). It's a whole lot of bubbly and I am sharing the recipes over on The Kitchenthusiast, the Kitchenaid food blog.
Why grapefruit? Because I love reinventing classics and here I spruced up my mimosas with freshly pressed juices. I've been obsessed with my new juicer from KitchenAid to make small or large batches of juices. I've been juicing all great winter citruses in this baby along with some veggies as well (mainly carrots) to add to smoothies, mimosas, and baked goods.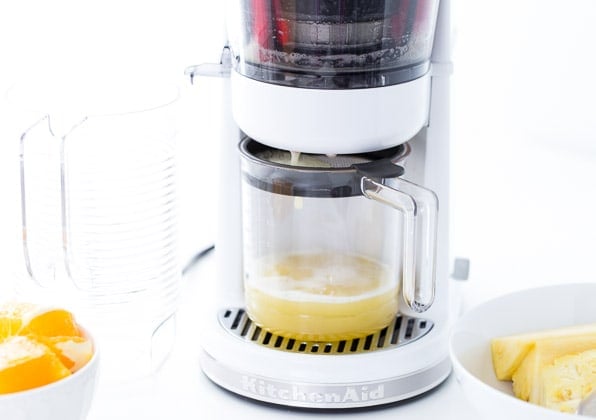 If you are throwing together brunch this weekend, be sure to add some mimosas to the table. With just two ingredients, you can have these ready in no time and unwind from what may have been a long week or a celebratory one.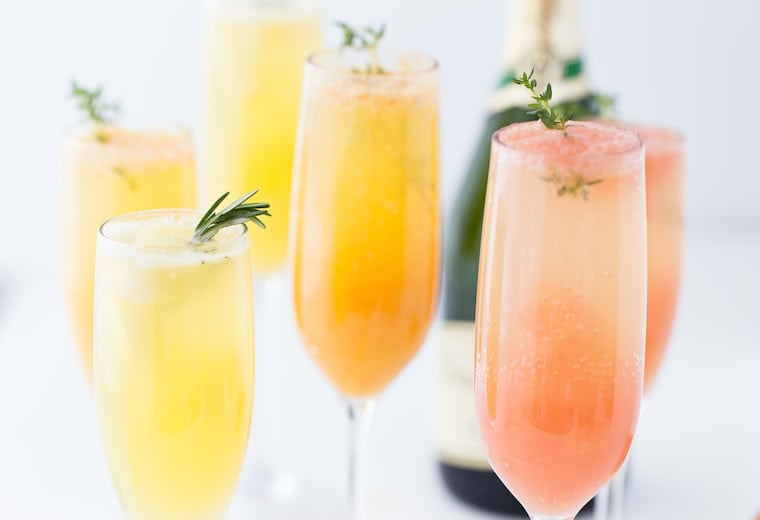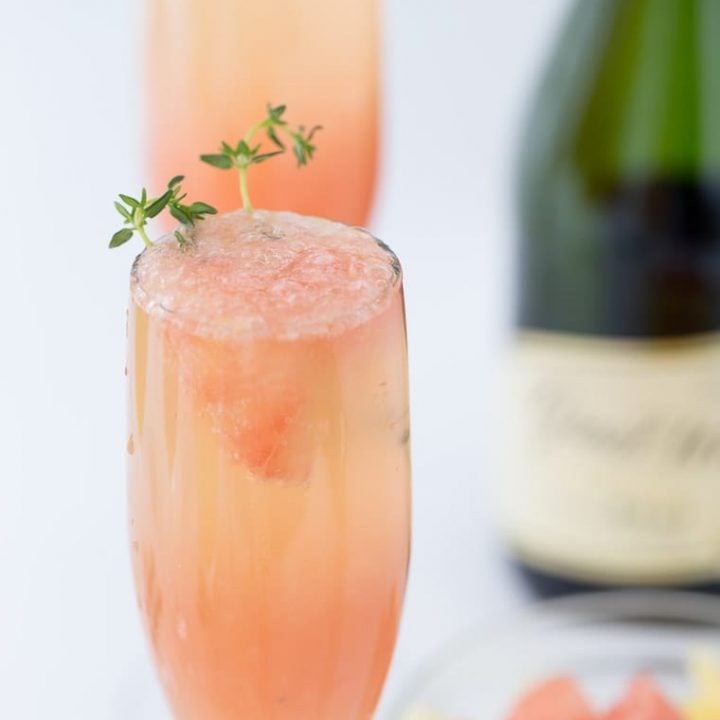 Yield: 1 cocktail
Grapefruit Mimosa
Ingredients
1 part fresh grapefruit juice
3 parts champagne, chilled (or sparkling juice for non-alcoholic version)
Garnishes: thyme, grapefruit chunks
Instructions
Fill a champagne glass a third of the way with grapefruit juice. Then top with chilled champagne.
Garnish with fresh grapefruit and/or thyme. Enjoy immediately