Grapefruit Vanilla Bean Pound Cake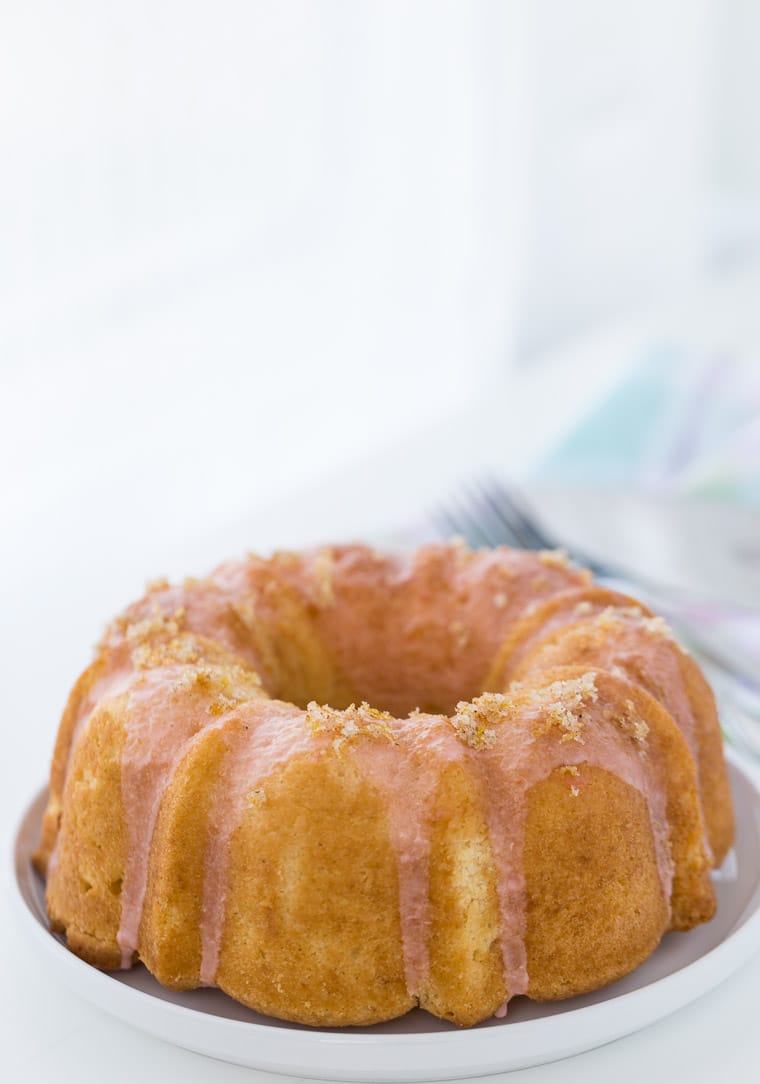 I realized the other day that I haven't made a layered cake in FOREVER, instead I have a gazillion and one pound cakes coming out of my oven. I am just crushing all over the soft, tender, crumbling pound cakes and the ease with which you can pull one off quickly for a party is astounding. With an energectic, 6-month old by my side, I don't have lots of relaxing hours left to layer and decorate cakes. I do miss them though as they are my favorites. But for now, pound cakes are where it's at and this grapefruit vanilla bean pound cake is a new favorite.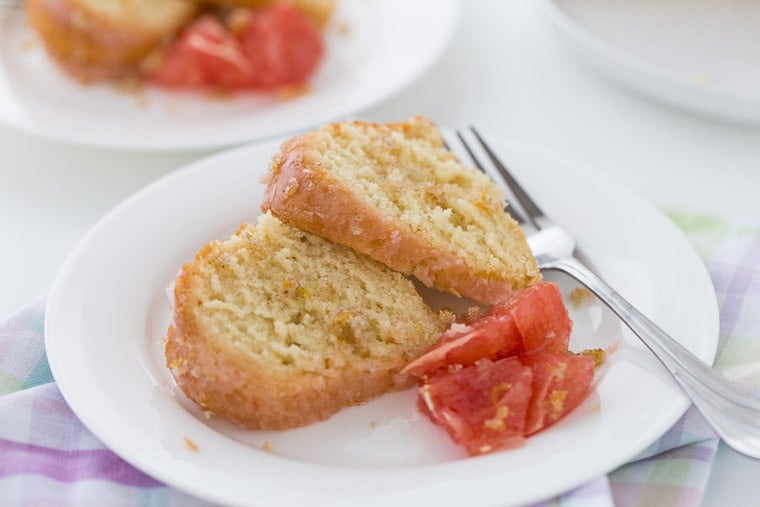 I made it last week for our Super Bowl festivities at the in-laws and they all loved it. They couldn't decide whether it beats the champagne pound cake from New Year's or this blood orange mimosa one. Most people agreed it's tied and I agree with them. The robust vanilla flavor here coupled with sweet grapefruit is a wonderful combination. Add to that a simple grapefruit glaze and a grapefruit-vanilla bean sugar topping, you have a winter winner.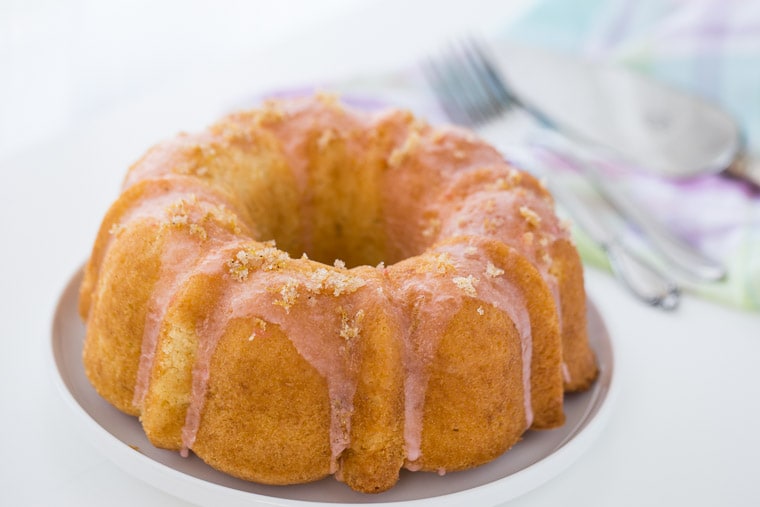 Winter brings with it some amazing citrus and I am slowly making my way through all of them as I come up with new and exciting ways to bake, cook and enjoy them. I have a few more grapefruit recipes for you; one later this week and another next week. But for now, head over to Delish Dish for this recipe. It's a great one you will NOT want to miss.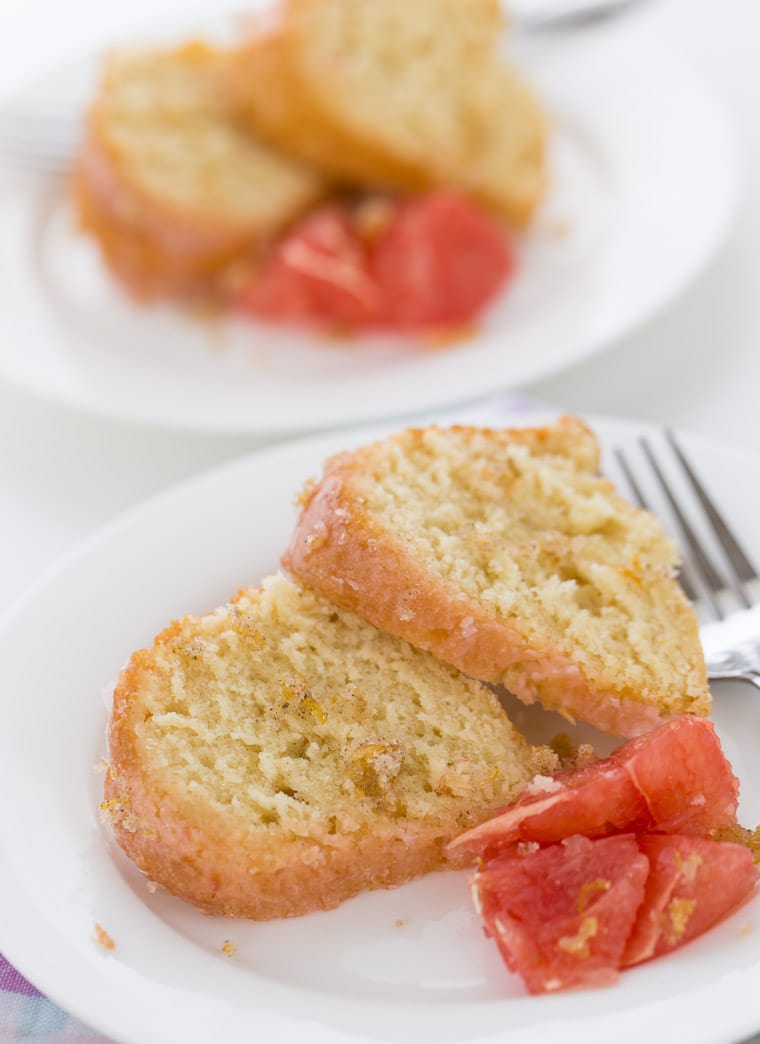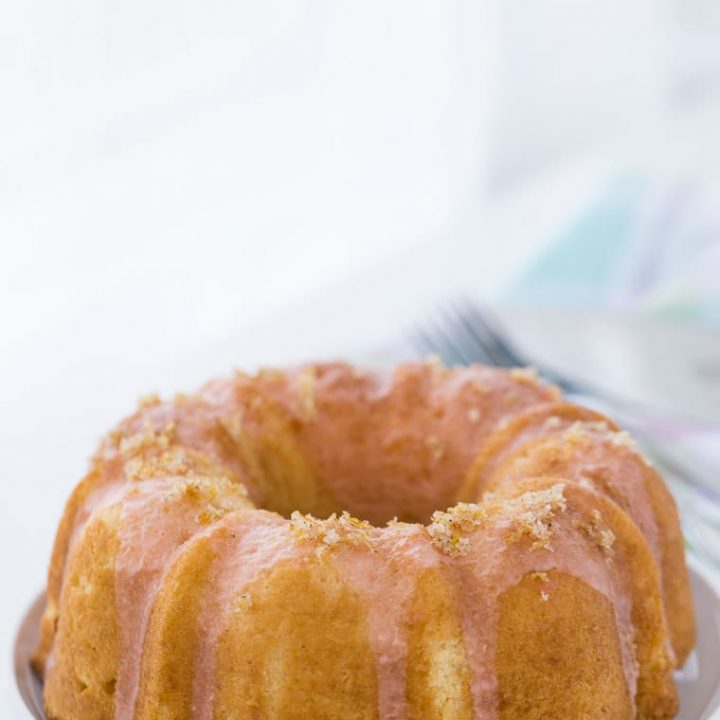 Yield: 1 6-cup pound cake
Grapefruit Vanilla Bean Pound Cake
Ingredients
1 tablespoon finely shredded grapefruit peel
2 tablespoons sugar
1 teaspoon vanilla bean paste
1 2/3 cups all-purpose flour
1/4 teaspoon baking powder
1/4 teaspoon baking soda
1/4 teaspoon salt
6 tablespoons butter, softened
2 tablespoons extra-virgin olive oil
1 cup sugar
2 eggs
2 teaspoons vanilla bean paste
1/3 cup buttermilk
1/4 cup grapefruit juice
For Topping:
2 tablespoons grapefruit juice
2 teaspoons sugar
Instructions
Find the recipe and full instructions on Delish Dish
This post is sponsored by Better Homes & Gardens.