Naked Pumpkin Cake with Caramel Buttercream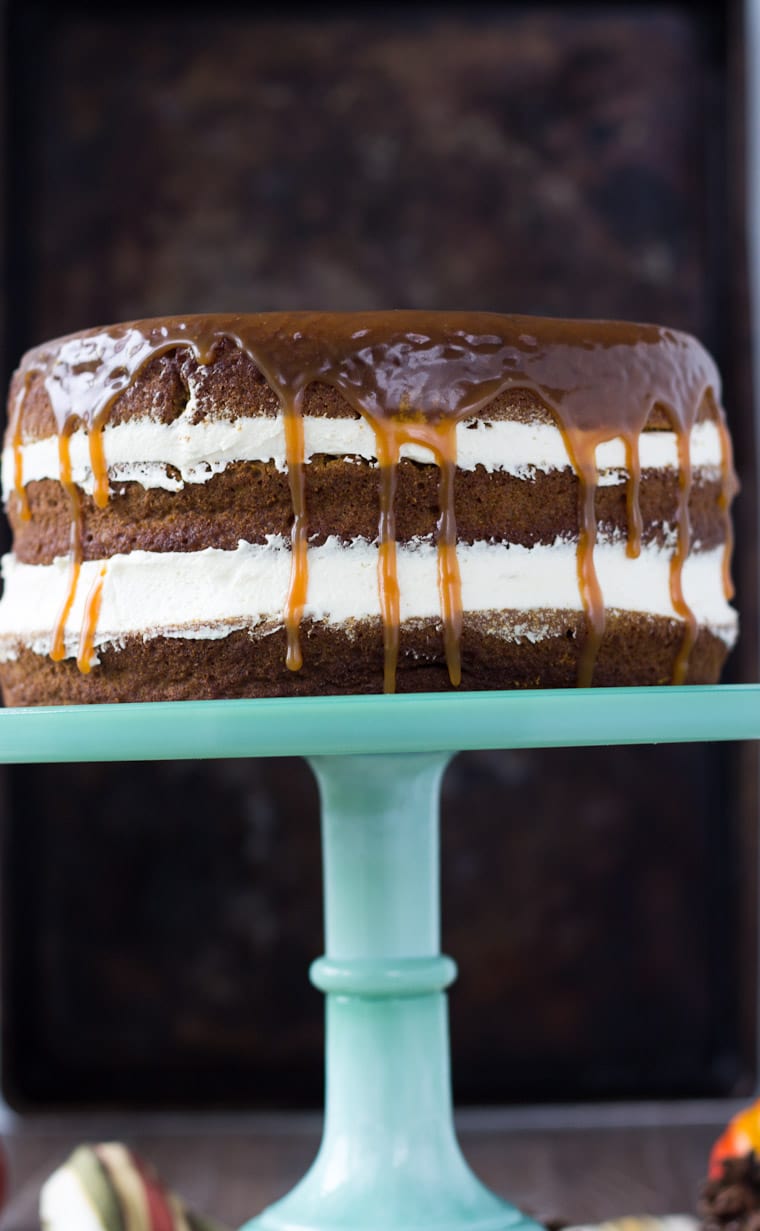 It's been one of those weeks where I am wiped out. I wish I could say TGIF but it's going to be an even busier weekend. So I am going to keep it short today and tell you to simply make this pumpkin cake with caramel buttercream if you can this weekend or keep it in your back pocket for Thanksgiving.
It's a stunner that will be perfect for holiday gatherings. Starting with my favorite spiced pumpkin cake recipe, I filled this moist and delicious cake with a creamy sweet caramel buttercream and topped it off with drizzles of caramel. It could only get better if you used salted caramel sauce as I imagine a sweet and salty combo with pumpkin will just be great.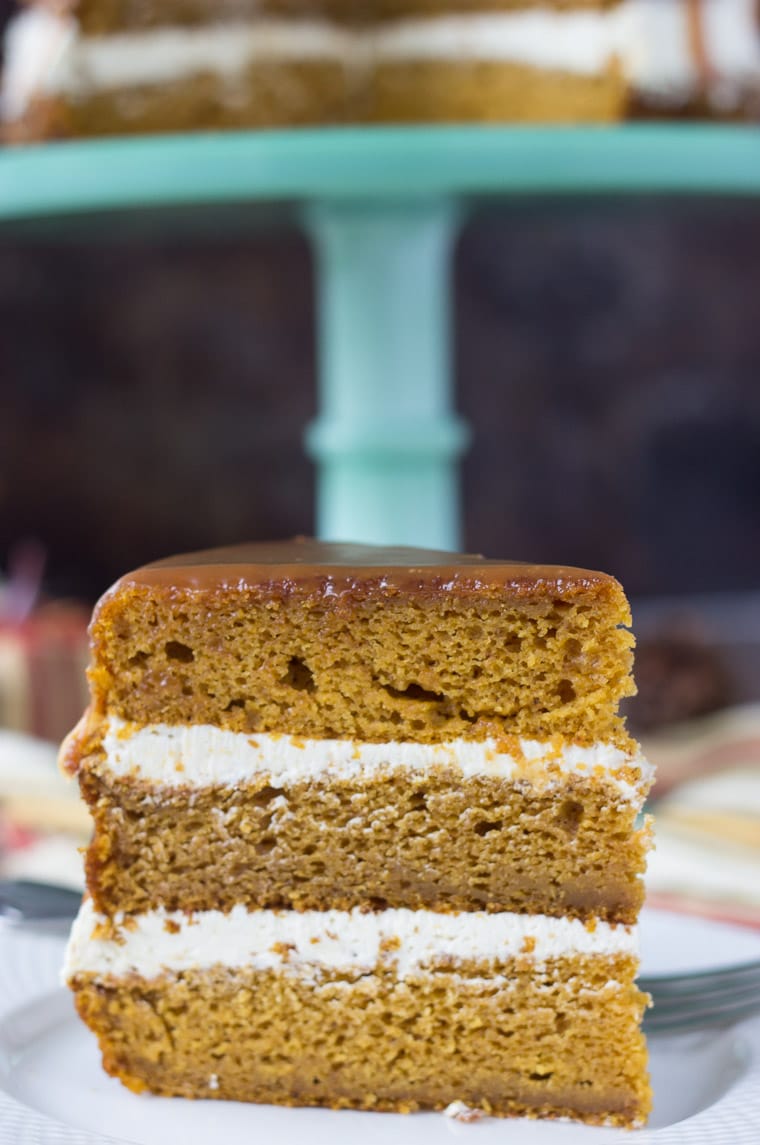 I am sharing the recipe of this pumpkin cake and also a step-by-step tutorial on making the best caramel sauce over on The Kitchentuisiast, the Kitchenaid blog. Head over there to get the recipe.
Have a great weekend everyone!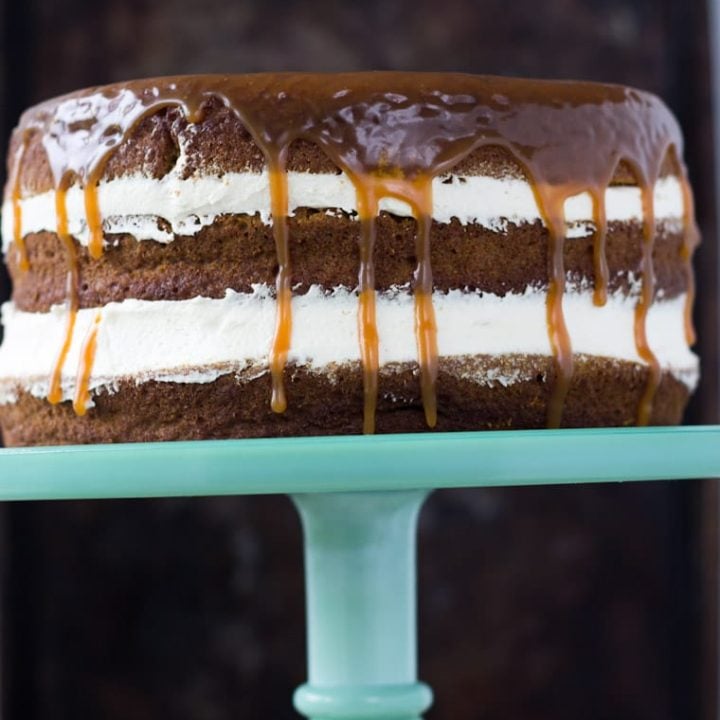 Yield: 1 8-inch layer cake
Naked Pumpkin Cake with Caramel Buttercream
Prep Time 30 minutes

Cook Time 45 minutes

Total Time 1 hour 15 minutes
Ingredients
For the Cake:
2 cups all-purpose flour
2 teaspoons baking powder
3/4 teaspoon baking soda
1 teaspoon salt
1 1/2 teaspoon cinnamon
1 teaspoon ground ginger
1/4 teaspoon ground cloves
1 1/2 cups packed brown sugar
4 large eggs, room temperature
3/4 cup vegetable oil
15 ounces (~1 1/2) cups pumpkin puree
1 teaspoon vanilla extract
1/2 cup milk, room temperature
Caramel Frosting
1 cup (2 sticks) unsalted butter, at room temperature
4 cups powdered sugar, sifted
1 teaspoon vanilla extract
¼ cup homemade caramel sauce, plus more for topping
This post is sponsored by KitchenAid. All opinions are 100% mine as usual. Thank you for supporting the occasional sponsored posts that make it possible for me to continue to create quality content!
MAKING THIS RECIPE? Share it with us on Instagram using #aclassictwist so we can see what you are baking up in your kitchen!