Blood Orange Mimosa Cake & Giveaway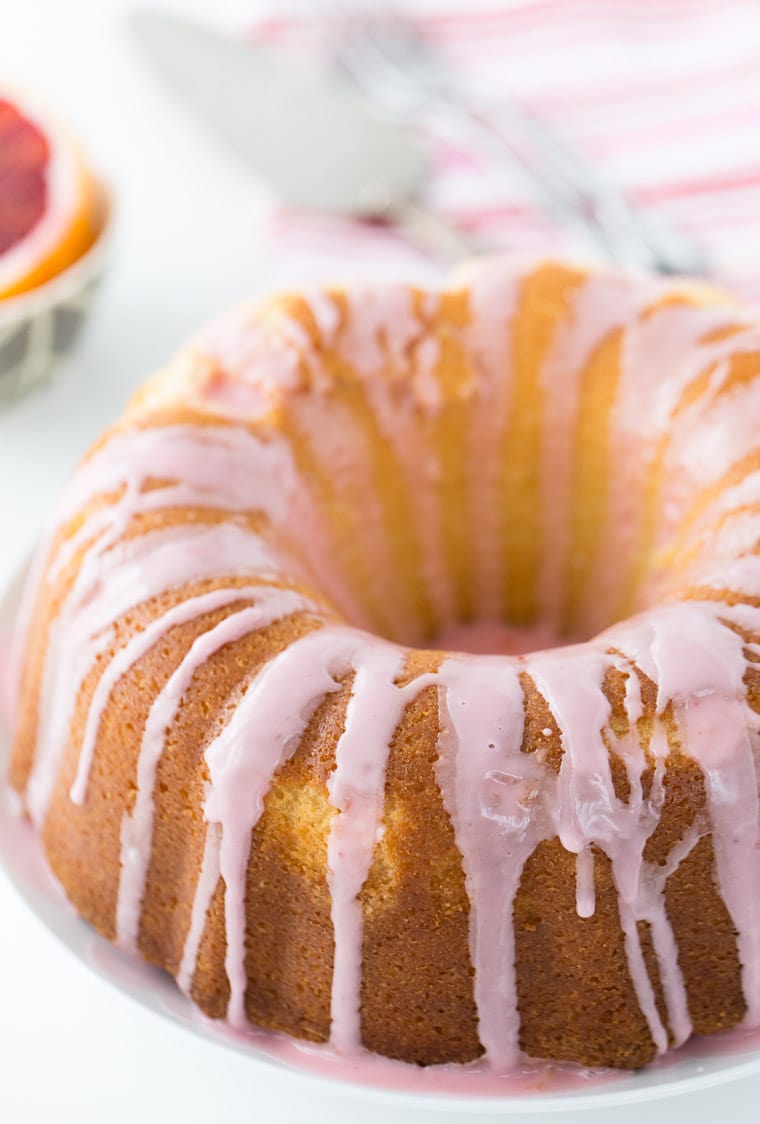 I am VERY excited about this blood orange mimosa cake. It's the bomb.com and it is from one of my favorite cookbooks last year, Grandbaby Cakes: Modern Recipes, Vintage Charm, Soulful Memories. If you remember this 7UP Pound Cake last fall, then you know that a) i heart Jocelyn's book and b) that she knows her way around cake, especially pound cakes and c) that the recipes are just amazing for creating new memories with family.
For all these reasons, I decided to dive back into her numerous mouth-watering recipes during the holiday season and whipped up this Blood Orange Mimosa Cake for New Year's. I brought it to my sister-in-law's that evening and it was a hit. Not a single piece was left and everyone enjoyed it. Her twist on the brunch favorite brings together bold flavors. Using sweet blood oranges and pink champagne, this cake is a statement cake. The bubbly makes it a celebration cake (and a light and airy cake) but the lovely pink glaze adds a touch of playfulness that would be a Valentine's Day spectacular.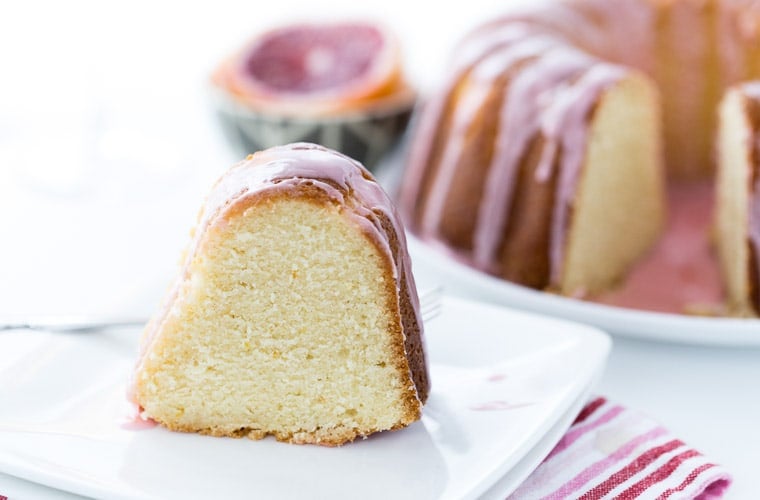 There's something about Jocelyn's recipes that always create fond memories. So if you haven't grabbed a copy yet of Grandbaby Cakes, the book, please RUN and add this book to your book shelf. Well, it might spend more time on your kitchen counter but that's okay.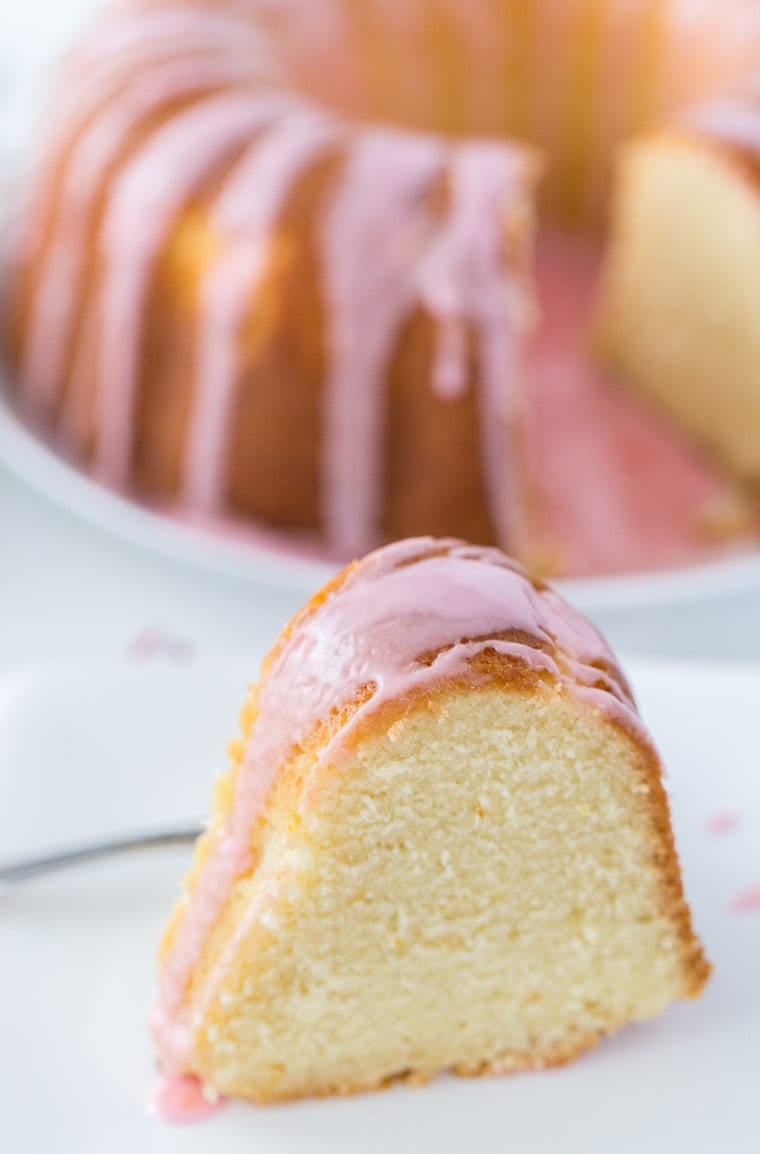 Because I loved it so much, I grabbed an extra copy to give away to you. Jocelyn was kind enough to sign it so ONE lucky reader will win a signed copy of Grandbaby Cakes. To enter for a chance to win this lovely family cookbook, answer the question below in the comments.
"What is your favorite family recipe? And why is it your favorite?"
GIVEAWAY CLOSED!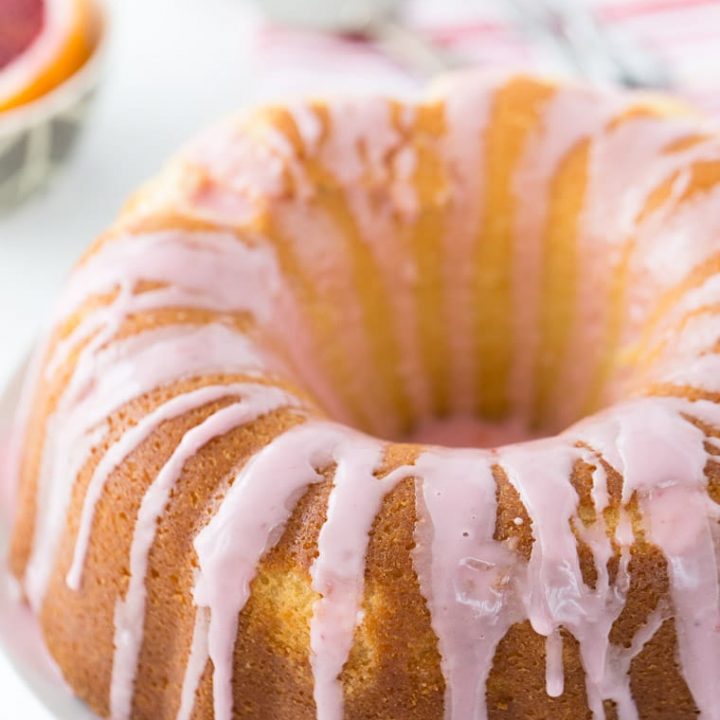 Yield: 1 bundt cake
Blood Orange Mimosa Cake
Cook Time
1 hour
20 minutes
Total Time
1 hour
40 minutes
Ingredients
1 ½ cups (3 sticks) unsalted butter, room temperature
2 ¾ cups granulated sugar
5 large eggs, room temperature
3 cups sifted cake flour
½ teaspoon salt
1 cup pink Moscato or Champagne
3 tablespoons orange zest
1 tablespoon pure vanilla extract
Simple Syrup
½ cup pink Moscato or Champagne
½ cup granulated sugar
¼ cup fresh blood-orange juice
Orange Glaze
1 ½ cups confectioner's sugar
3 tablespoons fresh blood-orange juice
Instructions
For the Cake:
Heat oven to 315 degrees F. Spray a 10-cup bundt pan with nonstick baking spray.
In the bowl of a stand mixer, combine the sugar with orange zest. Using your fingers, rub the zest into the sugar until fragrant.
Add the butter and salt to the bowl and cream together with sugar. Beat on medium-high for 7 minutes, until butter is pale yellow and fluffy. Add the eggs, one at a time, combining well after each addition and scraping down the sides of the bowl as needed.
Reduce speed to low and slowly add the flour in two batches, mixing each time until just combined. Do not overmix.
Pour the Moscato and mix until just combined.
Pour the batter into the prepared pan and bake for 70-80 minutes, or until a toothpick inserted into the center of the cake comes out clean.
Let the cake cool in the pan for at least 10 minutes before inverting onto a serving plate. Let cool to room temperature.
For simple syrup:
In a small pot set over medium heat, combine all the ingredients and cook over medium-high heat. Reduce mixture by about a third and thickened, about 5 minutes. Remove from heat and let cool completely
For Glaze:
In a small bowl, whisk together all the ingredients until it's pourable.
To assemble cake, poke holes all over the cooled cake with a skewer or fork. Pour the simple syrup over the cake so it's absorbed. Repeat again (it's a lot of syrup and you don't have to use it all but the cake is delicious with it.)
Finally drizzle the glaze over the cake and let it set for 10 mins.
Disclosure: Affiliate links above.